Various Project Creation Modes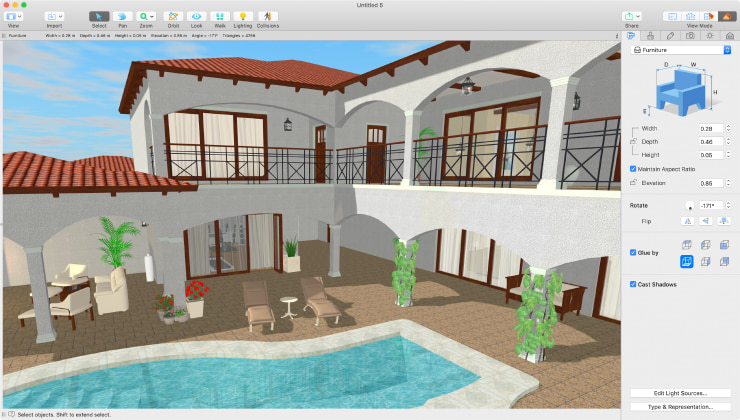 There are two ways of creating a house or apartment model in Live Home 3D:
Create a House or Apartment Project From Scratch
Create a copy of an existing house or apartment using the app's intuitive tools. Once you create a basic floor plan layout, Live Home 3D instantly builds its virtual model. Later, you can import your own furniture items, use the built-in object library or even change materials on the fly.
The house project you created can be saved as a template and will be editable at all times. In other words, you will be able to access it whenever you want to make minor changes like rearranging furniture, choosing different wall colors or even significantly reworking it by adding or moving walls, roofs or other building elements.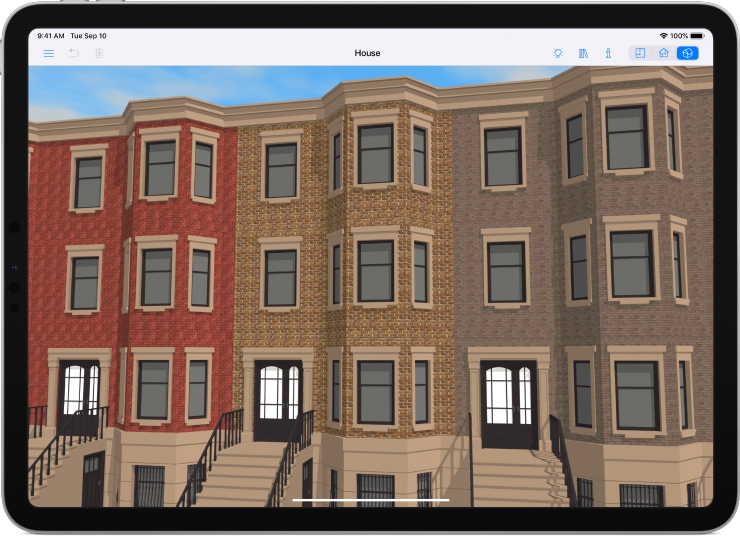 Import Ready House Projects
An alternative is to add a ready house model to Live Home 3D by importing it. Supported file formats include Collada, FBX, OBJ, 3DS and others. These models are added to the Object Library, and, to preview them, all you need to do is drag and drop each model into the 3D view.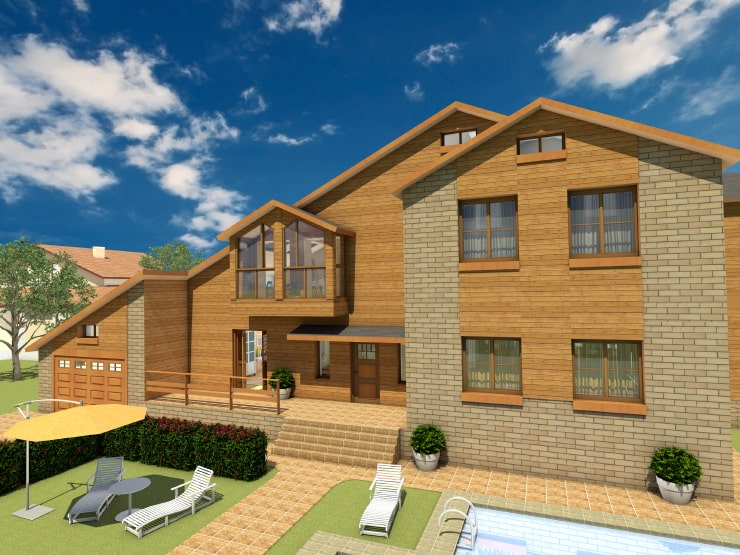 Add Prices and Description to Your Projects
Home models that you create may include various annotations, such as the price and description, so that clients will have all the critical information they need when viewing the house.
Share Projects with Clients
There are three ways of sharing your projects or objects and materials:
Back Up/Restore
Using the "Back up/Restore Library" feature (available in the main menu), you can copy all the content stored in the Live Home 3D app on your computer (templates, objects and materials) and transfer it as a zip archive to another device on which Live Home 3D is installed. This method is ideal for sharing multiple houses. The disadvantage of this method is that all the content is transferred as opposed to an individual category or object.
Export/Import Library Archive
With the help of the "Export/Import Library Archive" feature (located in the Оbject and Material Library), you can export the selected objects and materials from the library in the form of a special .lhzl file. This is the easiest way to transfer a particular group of houses as 3D objects. The downside of this sharing option is that the export of the editable house project, similar to project templates, is not possible from the library, as the 3D objects stored there are solid objects or a group of them.
Share in Native Format
Projects can be shared in the native .lhzd format. This is ideal for sharing the project you are working on. If you use this method for sharing several house projects, each of them should be sent as a separate file.
Want to interactively showcase the house and apartment models to your clients?
Participate in our Business Program to get a free version of Live Home 3D for your real estate business.