Get Ready for Design
Before you start, you should think carefully about the quantity and type of workplaces and whether this will be an open space, cubicles or private rooms. Brainstorm what zones your office should have and then start building a floor plan. You can evaluate your ideas, test whether your planning is actually good and comfortable and then make the ideal layout.
Ready-Made Office Templates
Live Home 3D comes with pre-designed office templates, which can help you get started on your own office quickly. These templates may give you some ideas, or you can base your office design on them. It is also possible to plan an office from scratch.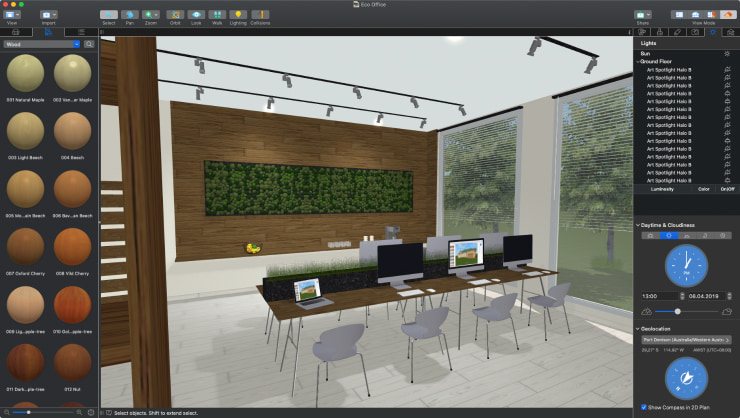 Create an Office Floor Plan
In the Live Home 3D app, it is really easy to work with floor plans as it has all the necessary tools you need. Design floor plans easily with Wall and Arc Wall tools or draw entire room spaces, trace a blueprint, mark different areas with color or add dimensions and annotations on the floor plan.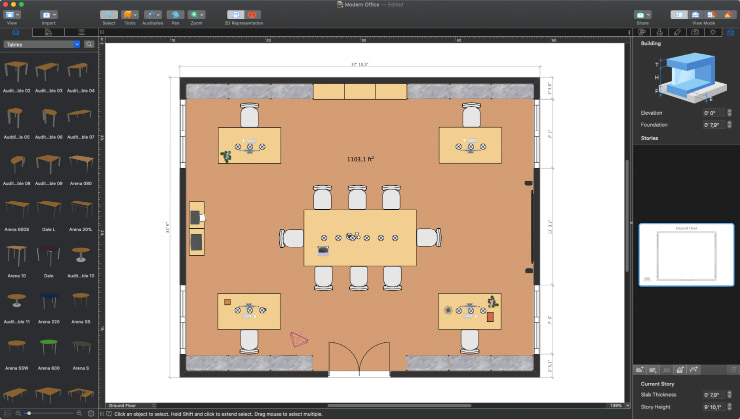 Switch to the 3D Mode Anytime
The advantage of office design software is the ability to switch from 2D to 3D at any time. The 3D mode moves you inside the project and makes for a realistic experience. Changing materials, adding and editing furniture and many other operations are possible both in 2D and 3D. Getting inside the office in the 3D mode allows you to evaluate the layout, furniture arrangement and color scheme.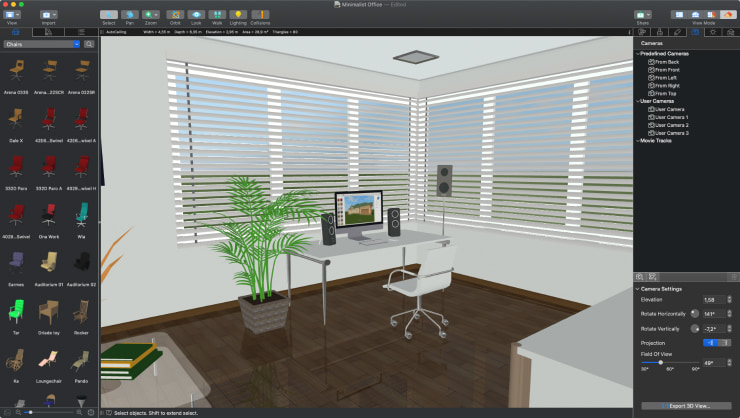 Export and Share Your Office Layout
Diverse export options will come in handy when you need to share your project with your colleagues, friends or construction team for discussions and adding corrections to the plan. Here are the possible export options:
JPEG, PDF, PNG, TIFF or BMP images of a floor plan
PNG, JPEG, BMP and TIFF image formats for snapshots
3D video walkthroughs of the project
AR walkthroughs (only for iOS devices)
360° videos for sharing on YouTube and Facebook
3D models of your project.