From Floor Plan to 3D Model
In Live Home 3D, you can draw a room or even the whole house from scratch or trace an image of the floor plan. Watch the "Trace an image of a floorplan" video. This room design app brings a vast collection of tools for floor plan creation. The advantage of Live Home 3D is having the 3D model of your room or house built on the fly, and you can switch to 3D view any time you need. One of the advanced features is the ability to get the 2D elevation view, which is generally provided to builders or the planning department along with the floor plan.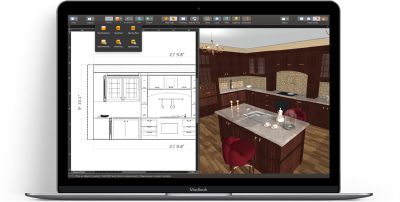 Natural and Artificial Light
One of the most important aspects of interior design is light, which is always a combination of natural and artificial lighting. Live Home 3D perfectly handles both light types. With real geo position support, you can simulate actual daylight in the exact geographic location at a different time of day and even on a specific date.
If you want the sun's rays to wake you up in the morning, the app will show you where your bed should be placed. Live Home 3D also offers multiple settings for artificial light source adjustments.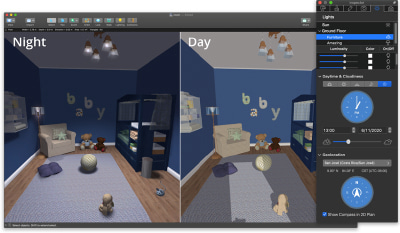 Getting Acquainted With the World of AR and VR
The 3D model of a room or a house allows you to dive into the world of AR (Augmented Reality), where you can walk around your room in 1:1 scale on your iOS or iPadOS devices. AR walkthroughs are very realistic and help you feel like you are inside of your future room.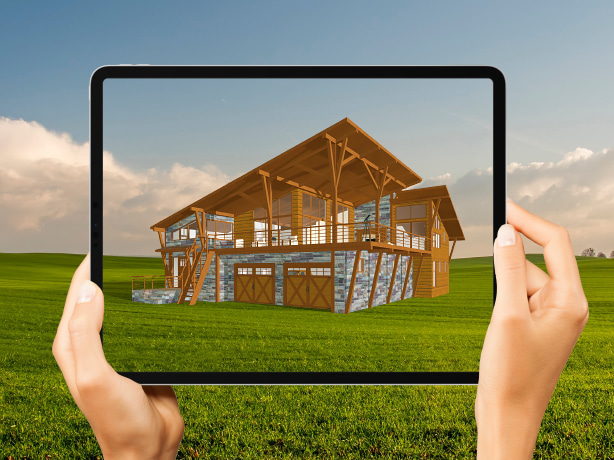 To view a VR (Virtual Reality) model of your room or house on VR devices, export it to a special format, such as OBJ or FBX, and upload to SketchFab™. Or create 360° Panorama JPEG images or 360° videos for viewing your projects on special devices that support these formats.
Sharing the Model With Friends and Contractors
Whenever you need, send your floor plans, 3D views, videos or 360° panoramas to your friends, designers and builders. A visual image is the most effective way of sharing your vision.
Create and Edit the Project on Different Devices
The room design tasks often imply collaborative work. And, since this room design software is multi-platform, you can share your projects with other Mac, iPhone, iPad and Windows users. It's really easy! All you need to do is install the app on those devices and enjoy collaboration until you reach impressive results!