Live Home 3D Workspace
The Project Gallery
The Project Gallery lets you create new projects from scratch, or by editing one of sample projects. It also gives you access to your own projects. The sample projects are intended to learn how the software works, and show what can be created in the app. Those projects are grouped into several categories.
To open the Project Gallery, tap the menu button and choose the Project Gallery command.
To open a project, tap on it.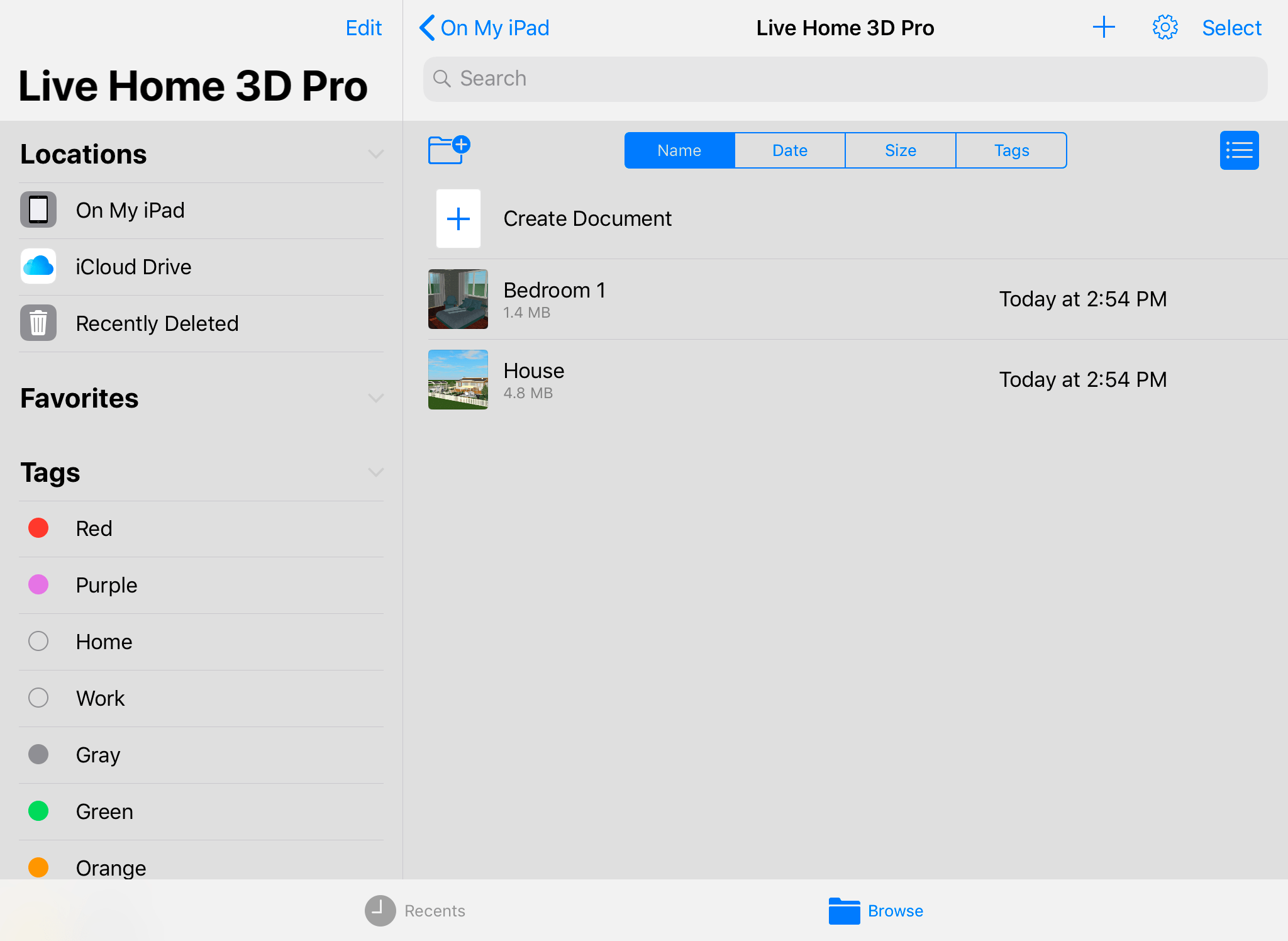 There are several sections in the gallery that we will explain below.
The Left Panel
Locations
In the left panel, you can choose one of the available locations, for example, "iCloud Drive" or "On My iPad". The file list in the middle of the screen changes depending on what is selected here.
Color Tags
You can use color tags to mark up projects that you want to easily find among others in the list.
To display only projects of a certain color, tap on that color in the Tags section.
To apply or change the color of a file, tap on that file and hold until the popup menu is on the screen. Then choose the Tags command. Tap on a color to apply it. To clear it, tap on the same color again.
The Upper Panel
You may find useful the Search tool. It searches at all available locations disregarding which of them is currently selected. There is also the Select button near the top right corner of the screen. It lets you select multiple documents at the same time in order to perform a certain action, e.g. delete selected files.
The List of Projects
The main part of the screen displays the list of projects. It represents either the contents of the selected location, or the search results.
To manage your projects (delete, rename and so on), use commands from the popup menu. To bring up the menu, tap on a project and hold your finger for a few seconds.
Create a New Project
To create a new project, tap on the Create Document item at the top of the list. It opens the Template Gallery.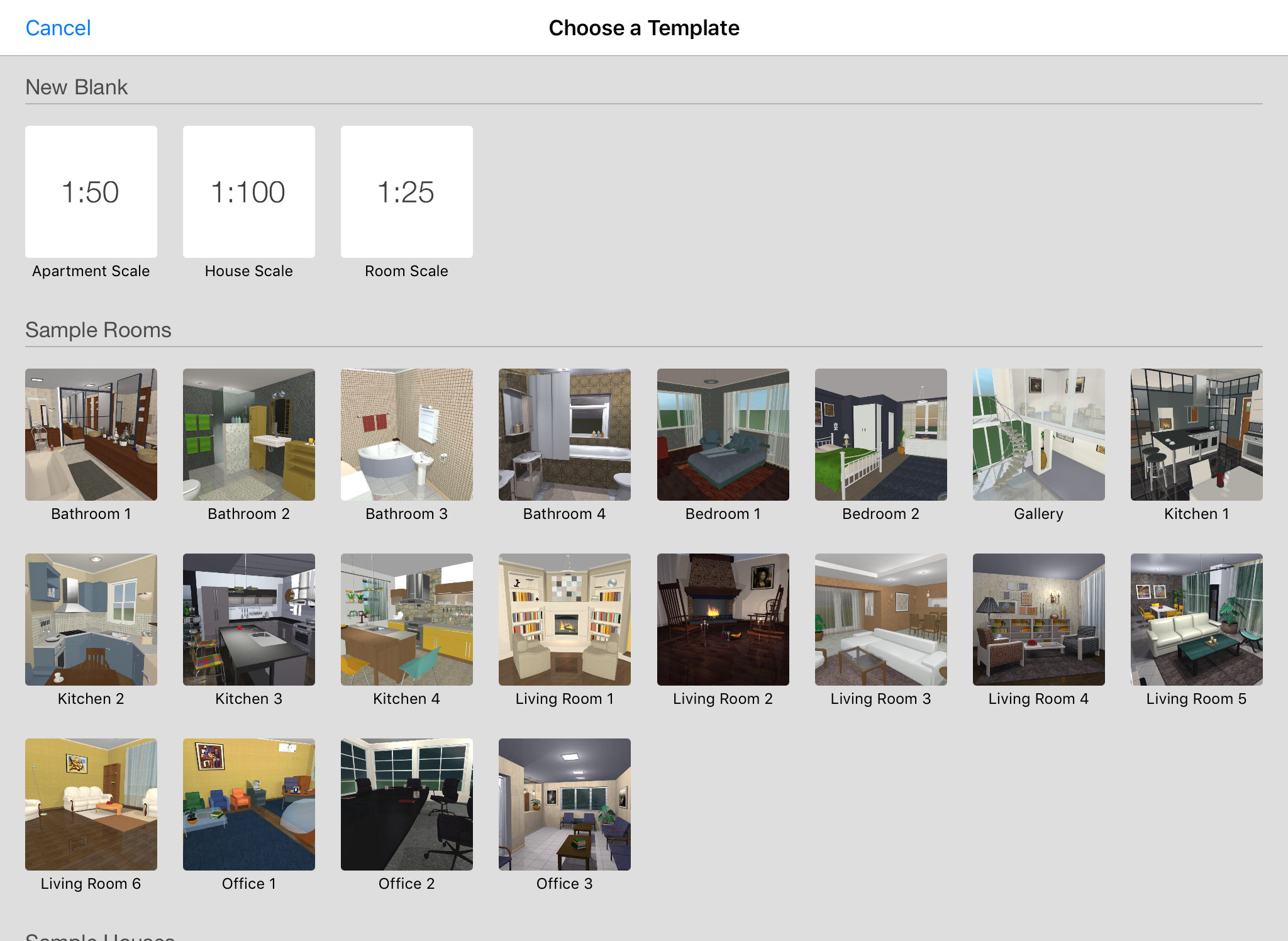 To start your project from scratch, tap on any icon in the New Blank section.
In order to open a sample project, tap on its icon.