Select Tool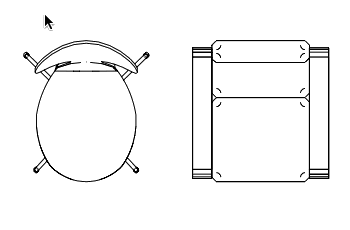 To select an object, click on it on the floor plan.
To select multiple objects:
Click on each of the objects holding down the Shift key.
Place the cursor at some position. Press and hold the left mouse button. Move the cursor to another place so that all of the objects you want to select appear inside the frame. Then release the button.
If clicking on an object doesn't select it, make sure that the object is not locked in the Project Tree.