Working with Materials
Adding Materials to the Library
To add a new material, click on the gear icon in the Material Library and choose New Material… in the pop-up menu. The following dialog will open.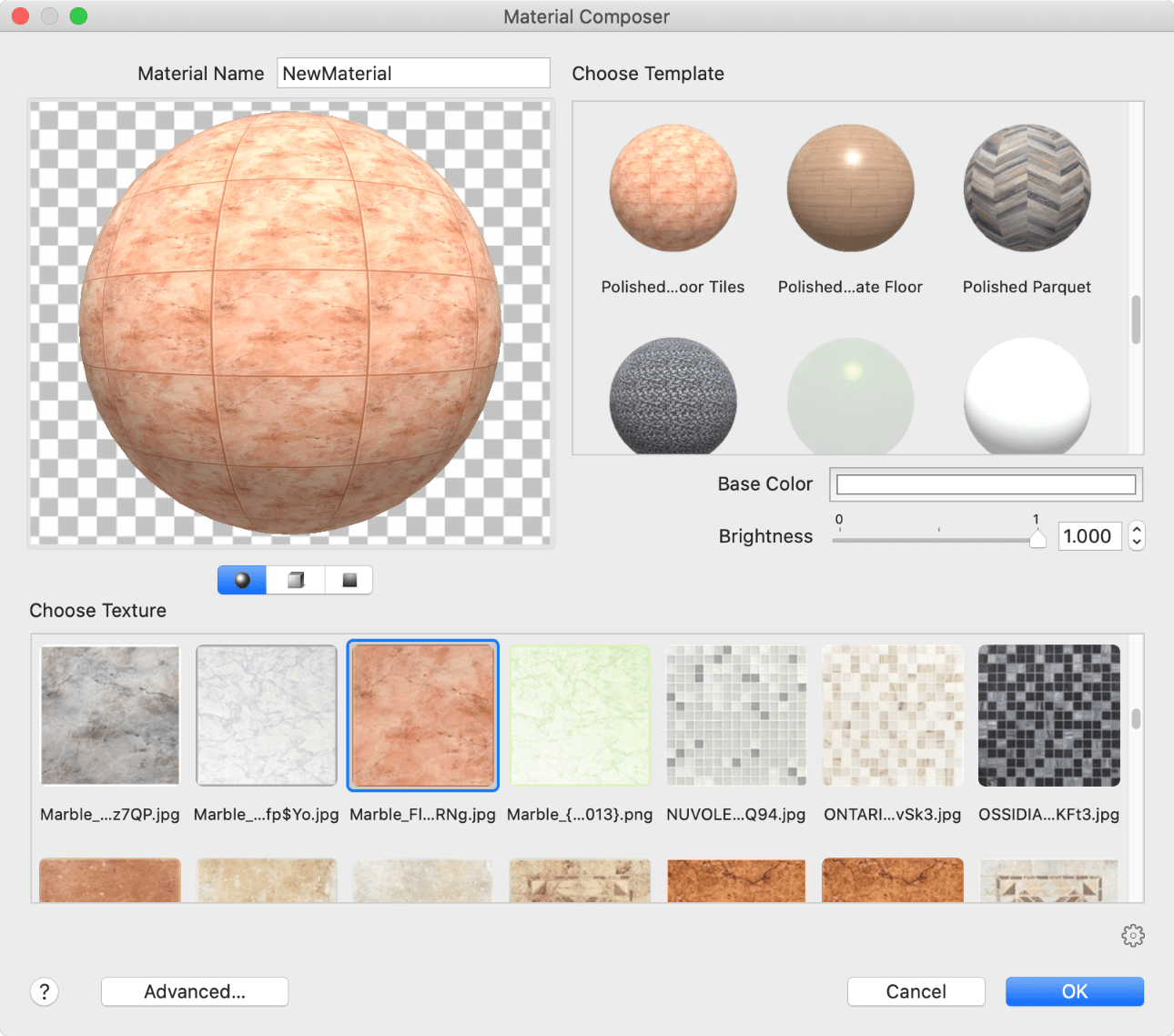 Using the buttons below the preview, choose the preview type. A selected material can be applied to a sphere, cube or flat surface.
Type in the material name. Note that you cannot use the same name for several materials stored in the same category.
Choose either the matte or glossy material type using the Material Templates. You should then select a template from the library in the middle of the dialog. If you are going to create a material with a texture, select a white template. A colored template will tint your texture.
To create a textured material, activate the Has Texture option. In order to use a standard texture, select an appropriate category, and choose a texture. To use your own texture, click on the gear icon in the bottom left corner of the dialog, and choose Import Custom Texture… from the popup menu. Finally, select an image. This image will be added to the texture library.
The maximum allowed texture size is 512 by 512 pixels. When you import a larger image, it will be scaled down while still retaining the original aspect ratio.
To remove a custom texture, right-click on it and choose Delete Current Texture….
If you want to adjust all of the parameters by yourself instead of using material templates, click the Advanced… button to open the Material Editor. (Pro edition only)