What Is Brutalism?
To think about brutalism is to think about concrete. Brutalism is a movement that emerged out of modernism in the 1950s and was popular well into the 1970s. It is defined as a style of art, and especially architecture, using exaggeration and distortion to create the effect of massiveness or power. A lot of people think that the word brutalism comes from the fact that a building looks brutal, but it actually derives from the term for raw concrete, "Beton Brut" in French.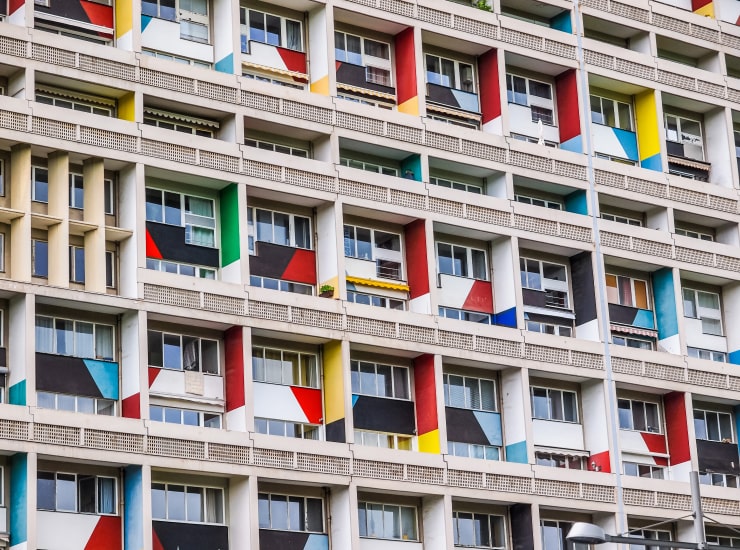 Brutalist buildings are predominantly concrete and massive in size, tracing back to Le Corbusier, the Swiss-French modernist architect, who loved working with concrete in the early 1950s. Fellow architects working alongside him include Ludwig Mies van der Rohe and Frank Lloyd Wright. However, the infatuation for concrete diminished because many concrete buildings appeared bureaucratic, sterile and lacked detail. Most people referred to this architectural style as ugly.
The first brutalist building was Le Corbusier's Unite d'Habitation in Marseilles, France after World War II. It was created as a giant, reinforced, concrete framework for housing the working class in apartments. The buildings contained shops, restaurants and schools as well. In effect, what Le Corbusier had ultimately created was an entire city under one roof surrounded by a park setting. There were many other designers, including Alison and Peter Smithson, who also contributed to this new kind of architecture.
Beautiful in Its Own Way
Brutalist architecture was the most controversial style in the mid-twentieth century. Since the 1980s, brutalist style architecture has been toned down. Many people find brutalism to be an eyesore, but there are many others who view it as a beautiful piece of architecture or an important piece of history. There is certainly a division of opinion.
The Geisel Library, in San Diego, California in the US, for example, is an architectural masterpiece. Appearing to reach the sky in its unusual form of a giant mushroom, this concrete glass jewel is held aloft by a set of concrete fingers. Completed in 1970, students were able to use the new library, which was named in honor of Audrey and Theodor Seuss Giesel. Theodor is better known to the public as the children's author, Dr. Seuss.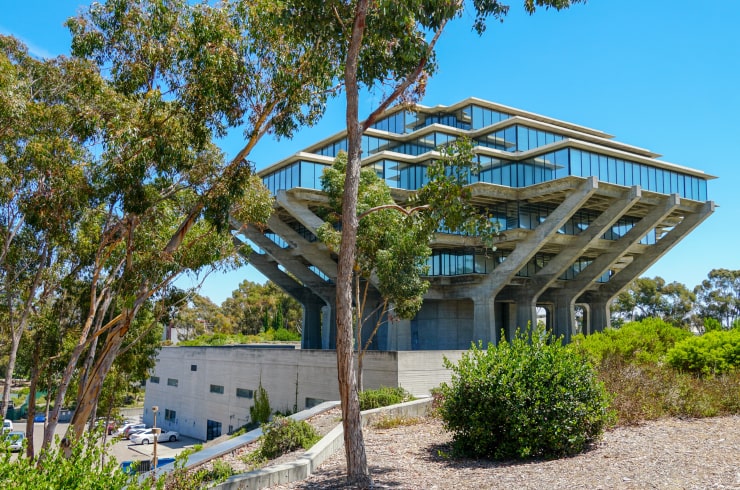 The Royal National Theater, designed by English architect, Sir Dennis Lasdun, is one of London's most prominent structures. It was. Completed in 1976 using "beton brut" (raw) concrete indoors and out, the theater opened in 1977. The building contains three auditoriums, the largest being the Olivier Theatre, which seats up to 1,150 people.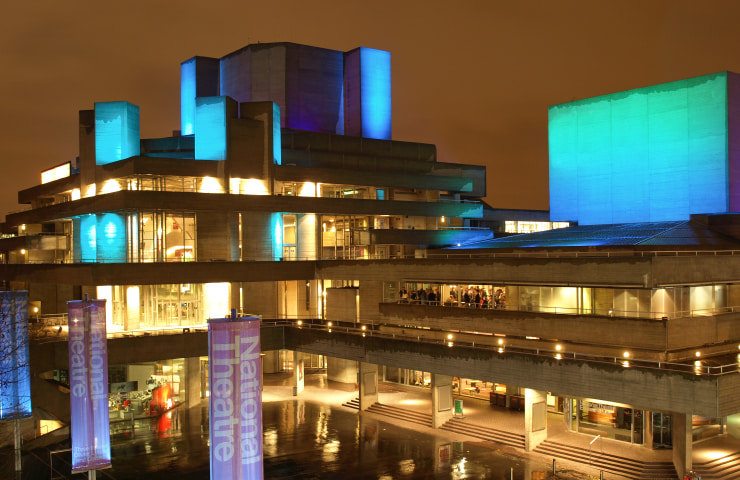 The Sirius Building in Sydney, Australia was initially built in 1980 for social housing, replacing some rundown terrace houses. There's a disagreement as to the aesthetic Sirius possesses. Some say it's just a large, concrete, high-rise jungle obstruction that doesn't blend well with the small-scale brick character of the other buildings. Others say that Sirius is one of the most successful housing buildings and an important move toward removing old dilapidated Victorian houses and replacing them with functional homes with indoor plumbing.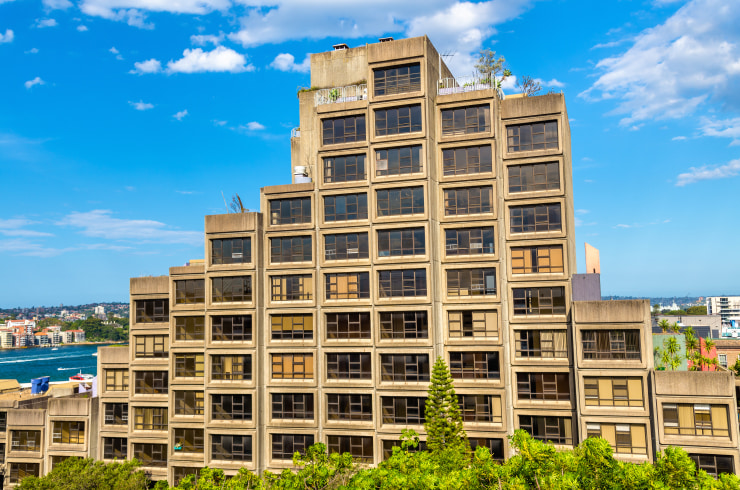 Is Brutalism Making a Comeback?
Nowadays, brutalism bears a sort of cult fascination among young people. The particular reason for this interest is unknown. It may be that the admiration of massive, solid buildings is in response to the world's chaos and many hectic events our society has endured in recent years, but one can only guess. If you are intrigued by this style, you can experiment and create your own "neo brutalist" building in Live Home 3D. Share your results with us on Facebook, Instagram, Twitter or Reddit. We would love to see them!
What needs to be considered most is how these modern architectural showpieces will fit into their surroundings. For instance, Fallingwater by Frank Lloyd Wright purposely complements its natural surroundings with its concrete slabs resembling a waterfall.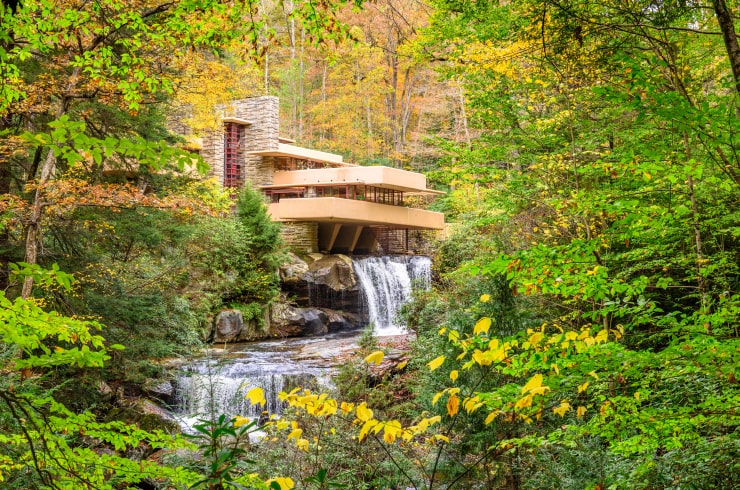 In contrast, the Selfridges Building in downtown Birmingham was intended to rejuvenate the city with a landmark design. It's an unbelievable feat of engineering, created by using intricate algorithms. This building is quite controversial since it is surrounded by traditional undistinguished buildings. A few changes have recently been incorporated into the modern brutalist buildings, such as a softer appearance. Some of the concrete facades are given a more stone-like appearance, or they appear to be covered in stucco by using a sandblasted approach.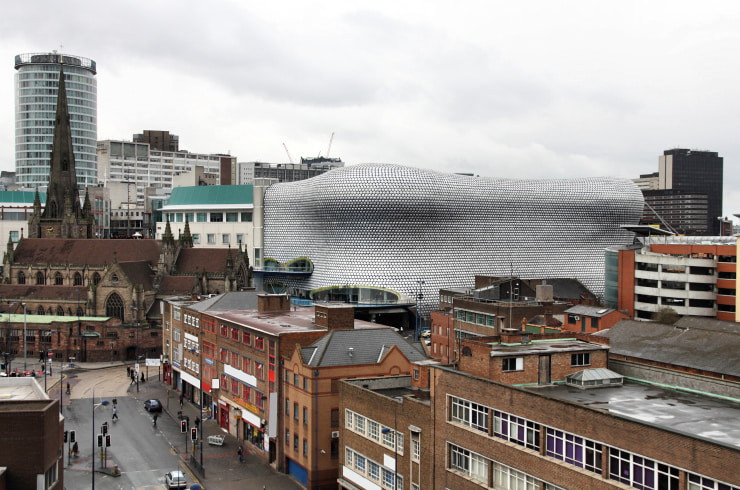 In summary, brutalism incorporates massive features with grand gestures, built to last for hundreds of years. Their architects were concerned with social, ethical and moral movements at the time, focusing on important projects, such as social housing.
To Sum Up
Opinions about the attractiveness or ugliness of brutalist architecture comes and goes with time. However, it's the cultural, social and environmental values that distinguishes these buildings and contributes to our decisions to hold on to them for years. These brutalist masterpieces are cultural artifacts in our society that contain the stories of who we are and where we are going.
Learn More About Live Home 3D for:
Revised: May 2023