Easy to Use
The program offers different solutions so that you can choose the most convenient way to operate on any device: desktop, laptop, iPhone or iPad.
Drag and Drop
In Live Home 3D, you can effortlessly manage objects and their properties for your backyard design using the drag and drop technique. You can also change the properties of the object in the Inspector.
Apple Pencil Support
Live Home 3D supports all types of Apple Pencils—it can completely replace the finger while working with the program, and it is more precise. More advanced support is provided for the second version of the Apple Pencil—you can tap twice on it and set up your Pencil to perform a certain function within the program. For example, you can set it up to switch to a particular tool.
Continuity & Autosave
You can move seamlessly between your Mac, iPhone or iPad when designing your backyard, and the Autosave function will ensure that the progress made in your design project is never lost.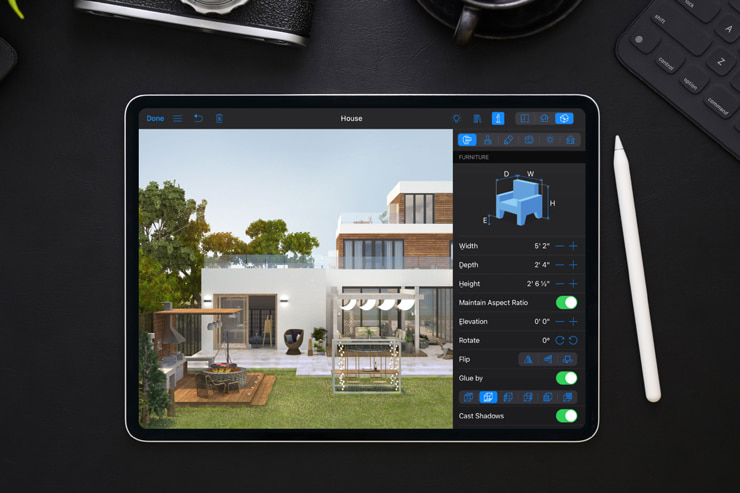 Rich Library of Items
Live Home 3D offers a rich built-in object collection of more than 2,400 items. Moreover, you can set up your dream backyard project using the dedicated outdoor object collection available as an in-app. It includes complete outdoor lounge sets and lots of furniture and objects to choose from: flower beds, benches, carports, greenhouses, garden arches and pavilions, hammocks, gates, fireplaces, BBQ complexes and much more.
There are also collections of plants and additional materials to help you achieve the high level of accuracy and realism in your backyard design.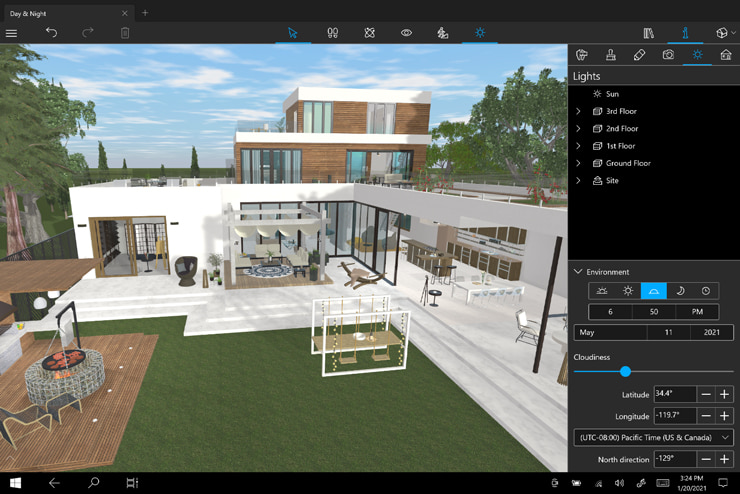 2D and 3D Views
In Live Home 3D, you can work on creating a backyard in 2D Plan View and then switch to 3D View to check the results and evaluate how things look. And, what's more, you can switch to a split-mode and operate in 2D and 3D simultaneously in Live Home 3D for Mac and Live Home 3D for Windows.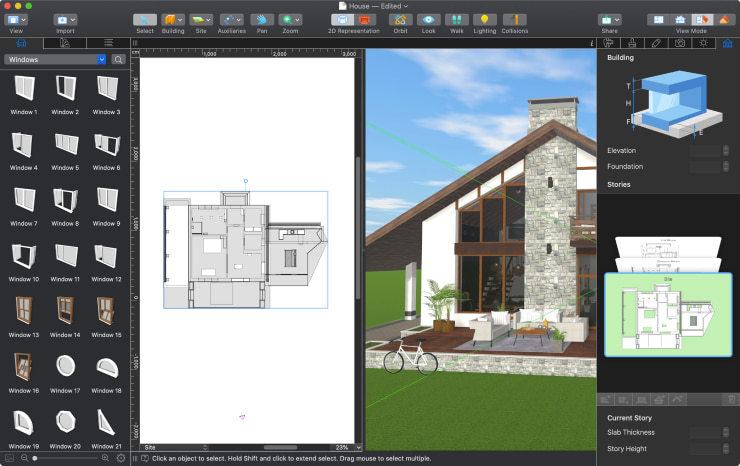 Efficient Tools
The Pro functionality in Live Home 3D opens up new capabilities for creating more complex and advanced projects:
The Elevation tools allow you to create an uneven ground surface, like a slope or terrace, to customize your garden project.
With the help of the Pathway tools, you can add a path on the ground in just a few clicks, change its elevation at the selected point and choose the shape of a pathway in a corner.
The Pit tools let you define an area below the ground level, customize its depth and modify the shape of the pit, for example, to make a pool in your backyard.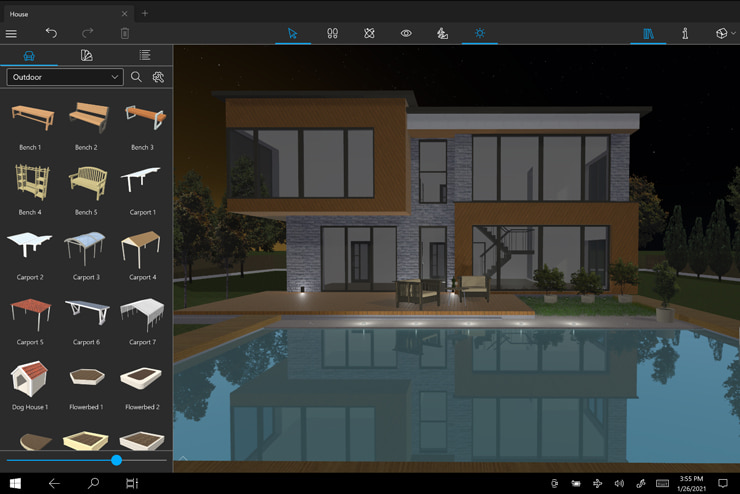 Rendering Options
Users of Live Home 3D for Mac can achieve stunningly realistic 3D views of the house and backyard with the photo-realistic, offline, ray-tracing rendering technology powered by AMD Radeon™ ProRender.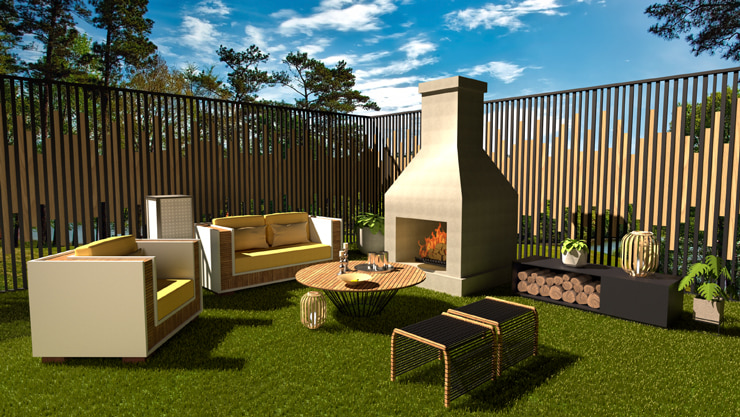 Various Import and Export Formats
You can export projects created in Live Home 3D as floor plans, screenshots, 3D models and even high-quality, ultra HD video files. The program supports importing or exporting models of your backyard in COLLADA, FBX, OBJ and 3DS formats.