Why Choose Special Software?
Live Home 3D helps you create a perfect visualization of an ideal bathroom. The app's user-friendly interface is designed to make the process easy and fun, even for those who have never used home design software before.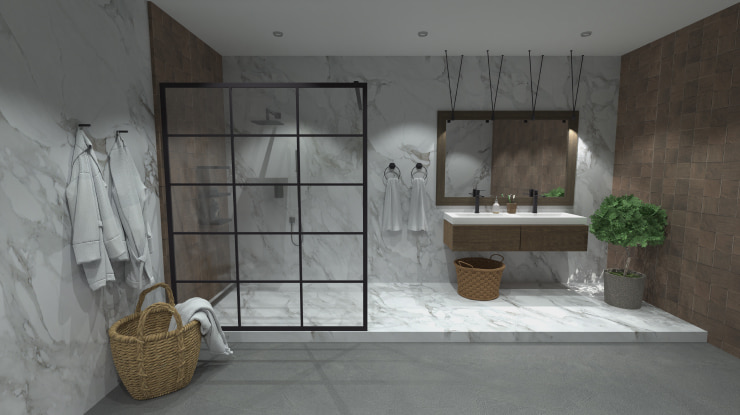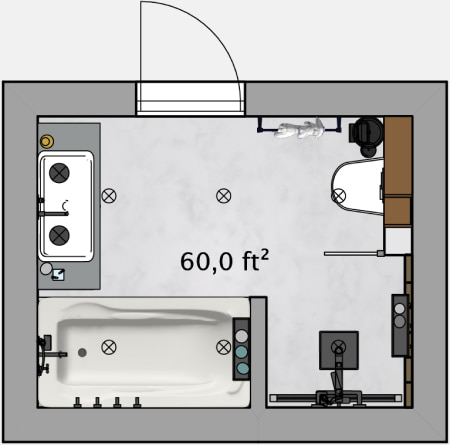 Start from Scratch
Draw the bathroom plan yourself using the app's easy tools or import the image of the existing floor plan and trace it for quicker results.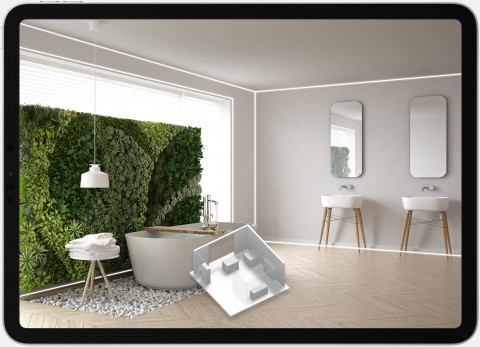 Scan Your Bathroom
Remodeling is easier with the Room Scanner feature that allows you to import a copy of your bathroom floor plan into the app.
Use a Template
Adjust any of the available free Live Home 3D templates to add a personal touch to your bathroom.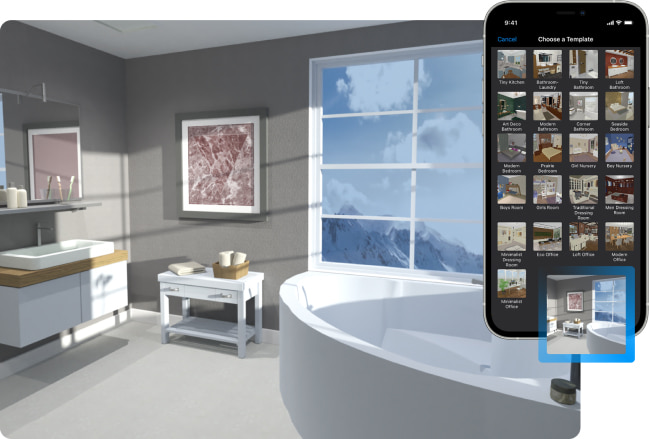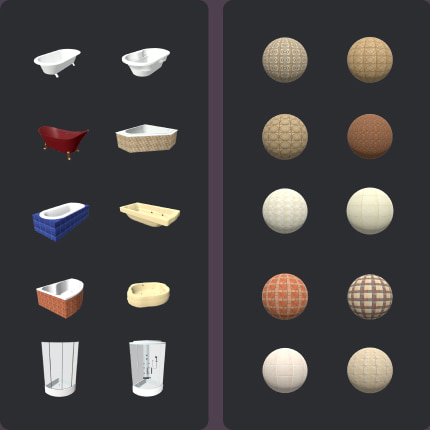 Use Our Library of Objects and Materials
Live Home 3D libraries include more than 2,400 objects and 2,100 textures for your designs. Bathtubs, sinks, showers, bathroom essentials, appliances and many more. We offer a plethora of tiles, wallpaper, paint, etc. and 600+ additional materials.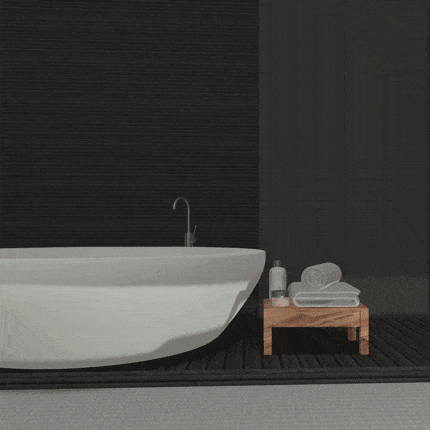 Easily Add Your Own Materials and Items
Download or take a picture of the material you want and import it into the app in seconds! Additional bathroom objects can be imported from any third-party service or the Trimble 3D Warehouse that can be accessed straight from Live Home 3D.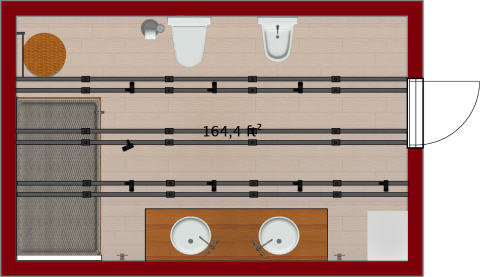 Work in 2D
Draw walls, floors and ceilings, and drag and drop doors, windows and bathroom vanities in the 2D view. Conveniently work with wall openings, panels and niches in the 2D Elevation View.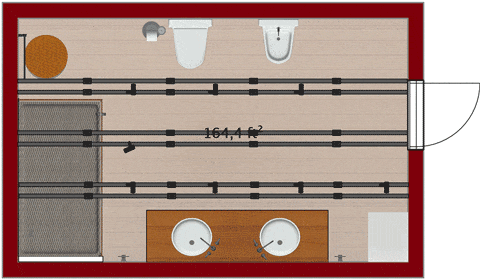 Work in 3D
Switch anytime to the 3D model of your project to move objects, change materials, adjust lighting or simply walk around your bathroom and take some pictures.
Elevate the Experience with Augmented Reality
Try the 3D model of a bathroom furniture item or appliance in your bathroom using Augmented Reality (AR). Available for devices that run iPadOS or iOS 13 or higher, the AR feature in Live Home 3D also allows you to place your bathroom model into real-world surroundings and even walk inside it!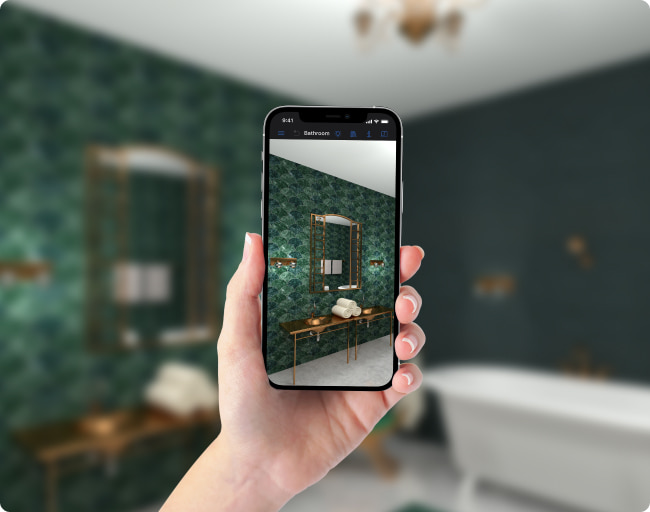 Virtual Reality Support
Create an editable virtual model of your bathroom and enjoy it in Virtual Reality (VR) using a VR headset (such as the HTC Vive Cosmos, Meta Quest 2, Microsoft HoloLens 2 or PlayStation® VR) or a WebVR browser.
Apple Pencil Support
Take full advantage of designing on your iPad. The app supports all types of Apple Pencils—it can completely replace your finger while working with the program, offering more precision and responsiveness.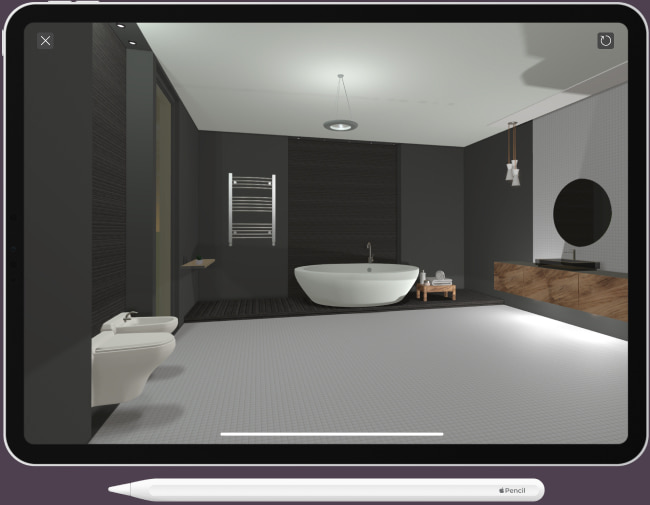 And, it gets even better with the second generation of Apple Pencil, which allows you to assign the pencil double tap to a certain action in the program, like switching to a particular tool.