Collection of Pre-designed Kitchens in the Gallery
To simplify the creation of your design, you can select a professionally designed kitchen in the Gallery. The kitchen size, furniture items and materials are easily modified, so you can quickly adjust it to your needs, or you can choose to draw a kitchen floor plan from scratch.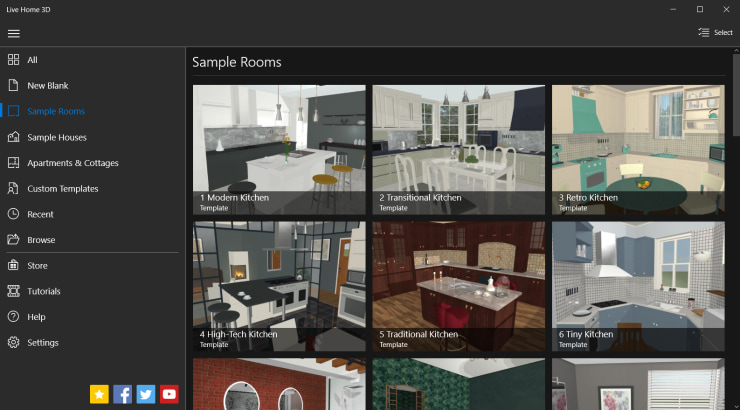 A Kitchen Design in 3 Easy Steps
Add furniture and apply the materials that you like.
Enjoy the result and save and share snapshots, panoramas and videos.
Multiple Viewing Options
Evaluating your kitchen through different view modes will ensure the perfect result in your real future kitchen.
2D View
The 2D view is perfect for building the kitchen floor plan and adding furniture, annotations and measurements. If you have a digital floor plan, you can import it into the app and trace it with the program tools. If you only have a printed version of your floor plan, you can scan and import it to the program and use it as a basis for your digital plan. In this view, you can also add cameras for a movie track to create a video walkthrough of your project.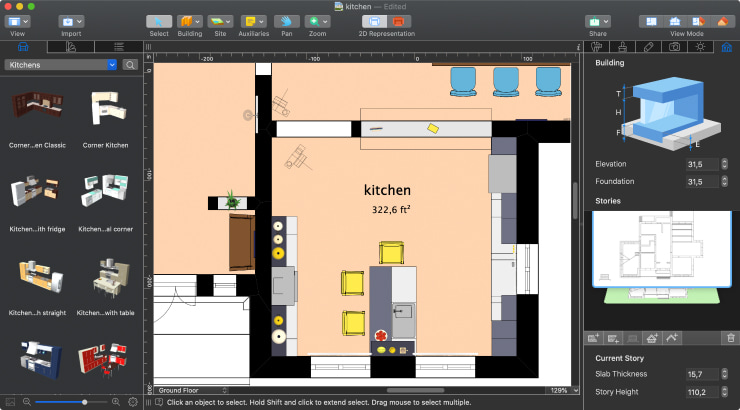 3D View
The 3D view is the most attractive and close-to-life view that is convenient for adding furniture and applying materials. You can walk around and look at your creation as long as you want.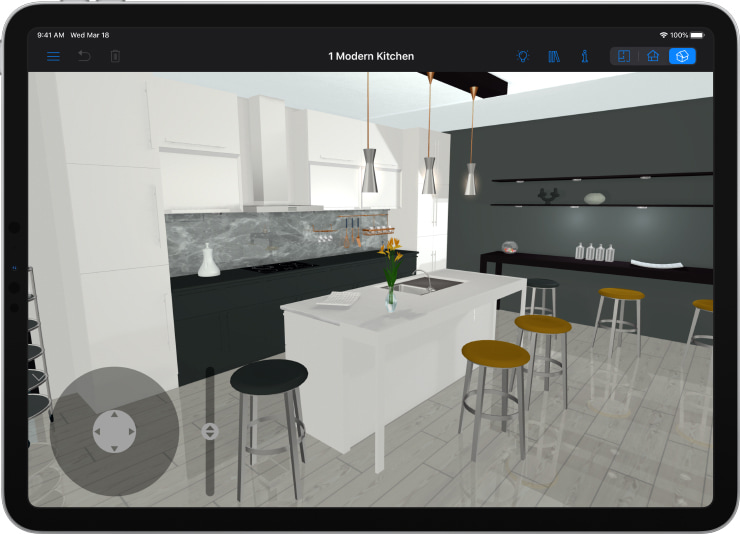 Split View
The Split view available in the Mac version is great for simultaneous work in both 2D and 3D. This allows you to perform the operations in both views and see the result immediately in both.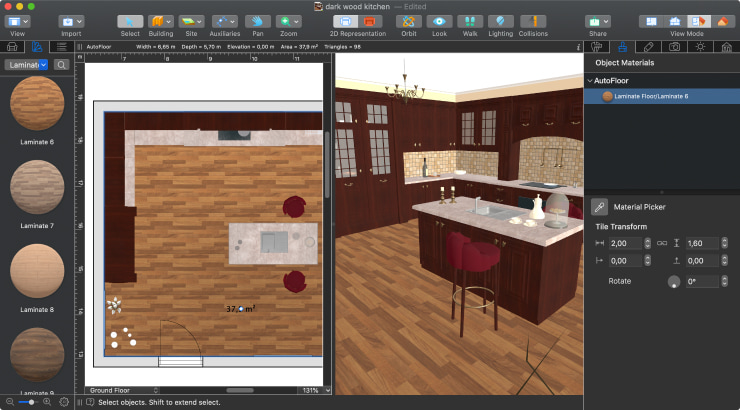 Elevation View
The unique advantage of Live Home 3D Pro is the 2D Elevation view, which is a side view of the structure. It is used for placing and rearranging furniture, working with wall panels, niches and openings and also for exporting and printing elevations. This feature is usually available only in expensive interior design apps, but Live Home 3D offers this functionality at an affordable price.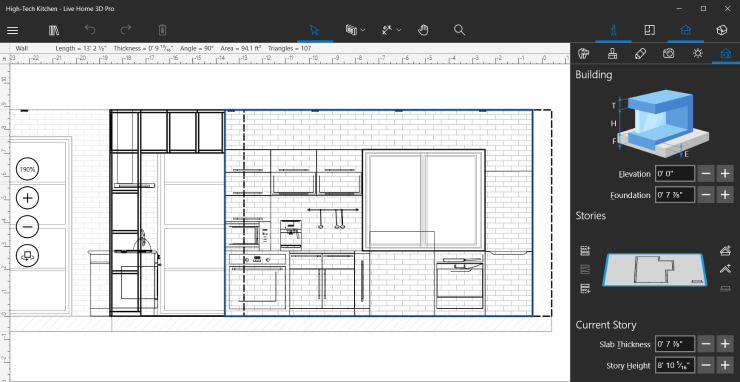 3D View From the Top
These views turn your kitchen into a kitchen of a doll house. View the kitchen floor plan from above for a glimpse you will never see in real life.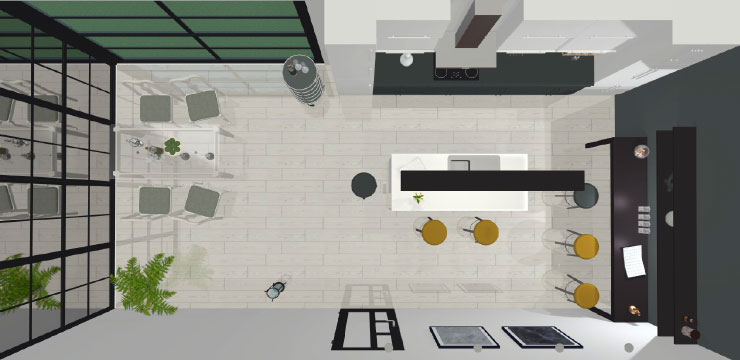 Furniture and Materials
The collections of over 2,400 objects and 2,100 materials are more than sufficient for most kitchen designs. If not, there are also additional object and material packs available in the "Live Home 3D > Store" menu. If even that is not enough, you can import your own models and materials.

Export to Multiple Formats
Export the kitchen floor plan to multiple formats. The list of export options are plentiful: from 2D plan views to high-quality snapshots, video walkthroughs, panoramas, 3D model sharing and AR (augmented reality) support. Learn about eight ways of sharing your interior designs.