Choose a Style
When choosing a style for your kitchen, consider the overall aesthetic of your home and your personal preferences. Some popular styles include traditional, contemporary, farmhouse and industrial. Think about the color schemes, materials and design elements that appeal to you and would work well with the rest of your home. It's also important to consider the functionality of the space and how you plan to use it. Research different styles online and in home design magazines, and consider consulting with a professional designer for guidance.
Traditional
Traditional kitchen design is characterized by its timeless and classic look. It often features elegant and sophisticated elements, such as intricate cabinetry, ornate moldings and elegant hardware. The color scheme is usually neutral with shades of white, beige and cream being the most common. The cabinetry is often made of natural woods, such as oak, cherry or mahogany.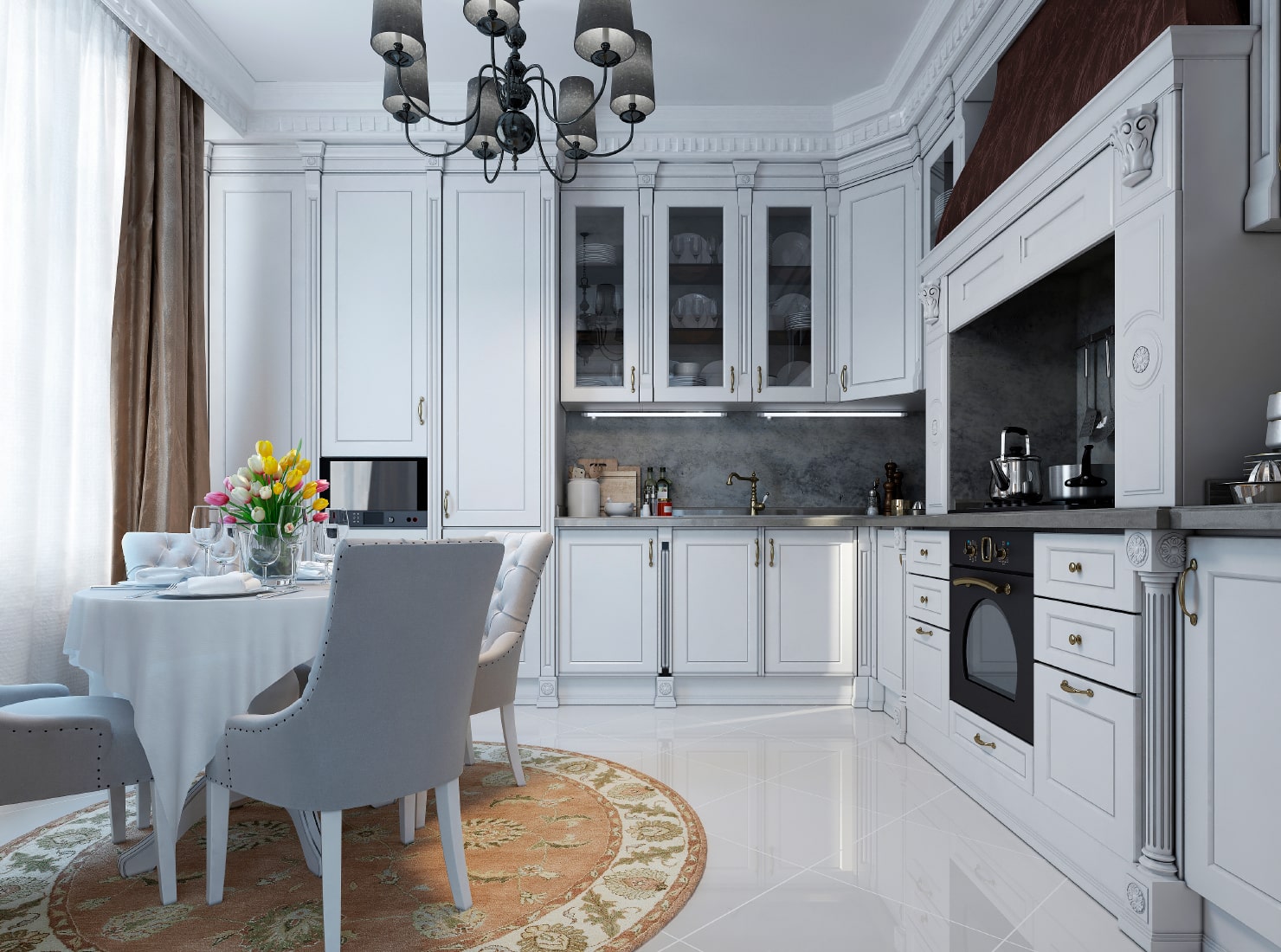 Сontemporary
Contemporary kitchen design is characterized by its clean lines, minimalistic aesthetic and emphasis on functionality. These kitchens often feature sleek and modern cabinetry, often with flat-panel or frameless doors and minimal hardware. The color palette is usually neutral with pops of bright colors, and often makes use of materials such as stainless steel, concrete and glass. The countertops are usually made of materials like granite, quartz or solid surface. The layout is typically open and incorporates a large island, often with a built-in cooktop or sink.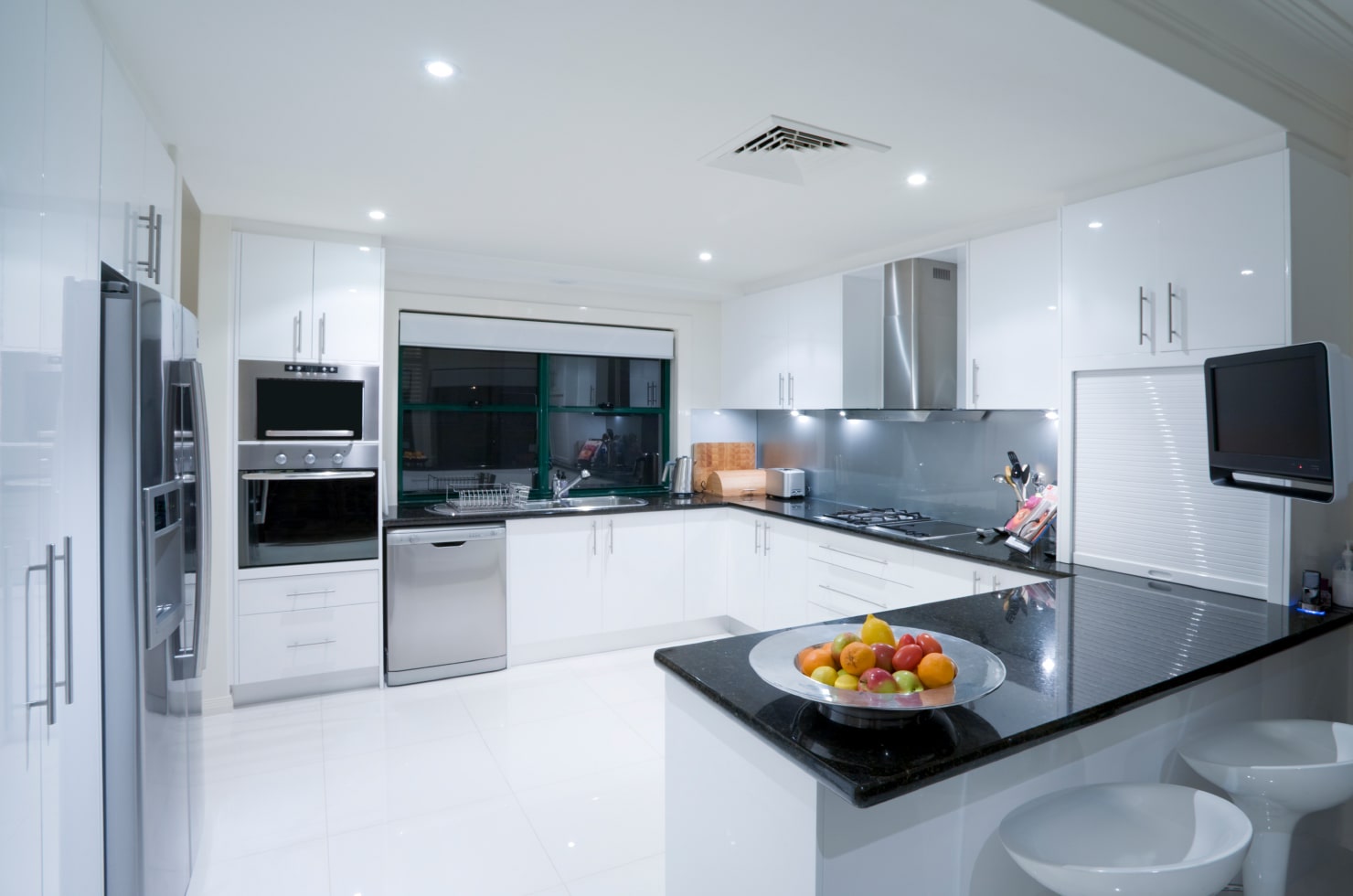 Rustic
Rustic kitchen design is characterized by its natural, earthy and warm aesthetic. This type of kitchen often features natural wood elements, such as cabinetry made of reclaimed wood, barn wood or knotty pine and exposed wood beams on the ceiling. The color palette is usually earthy with shades of brown, beige and sometimes black. Rustic kitchens often incorporate natural stone elements, such as granite, slate or soapstone countertops and backsplashes made of natural stone or brick.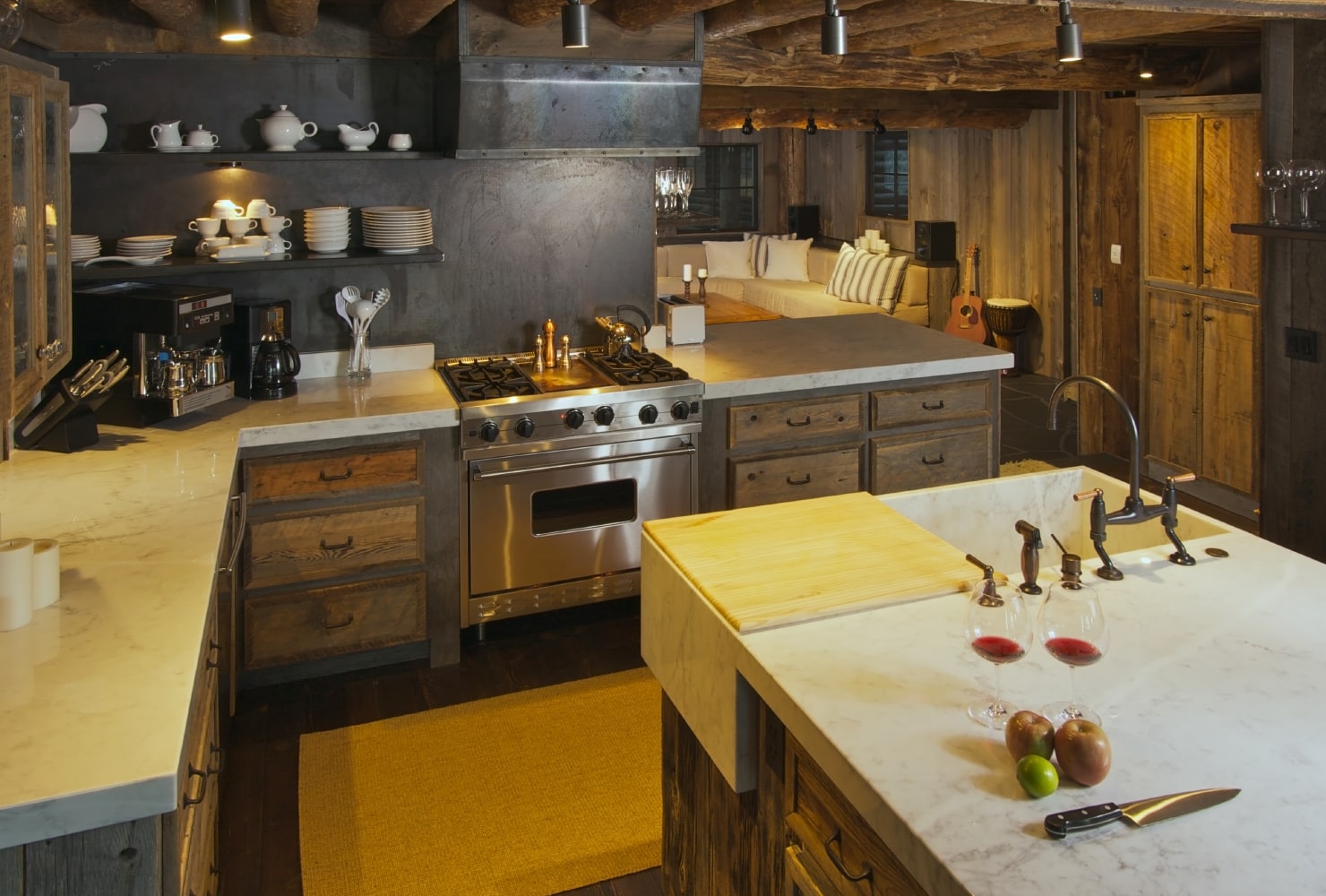 Country
Country kitchens incorporate lots of natural materials, e.g., wood worktops, terracotta tile floors, etc. Cabinets are typically painted in light neutral or white colors, which create a sense of freshness and cleanliness.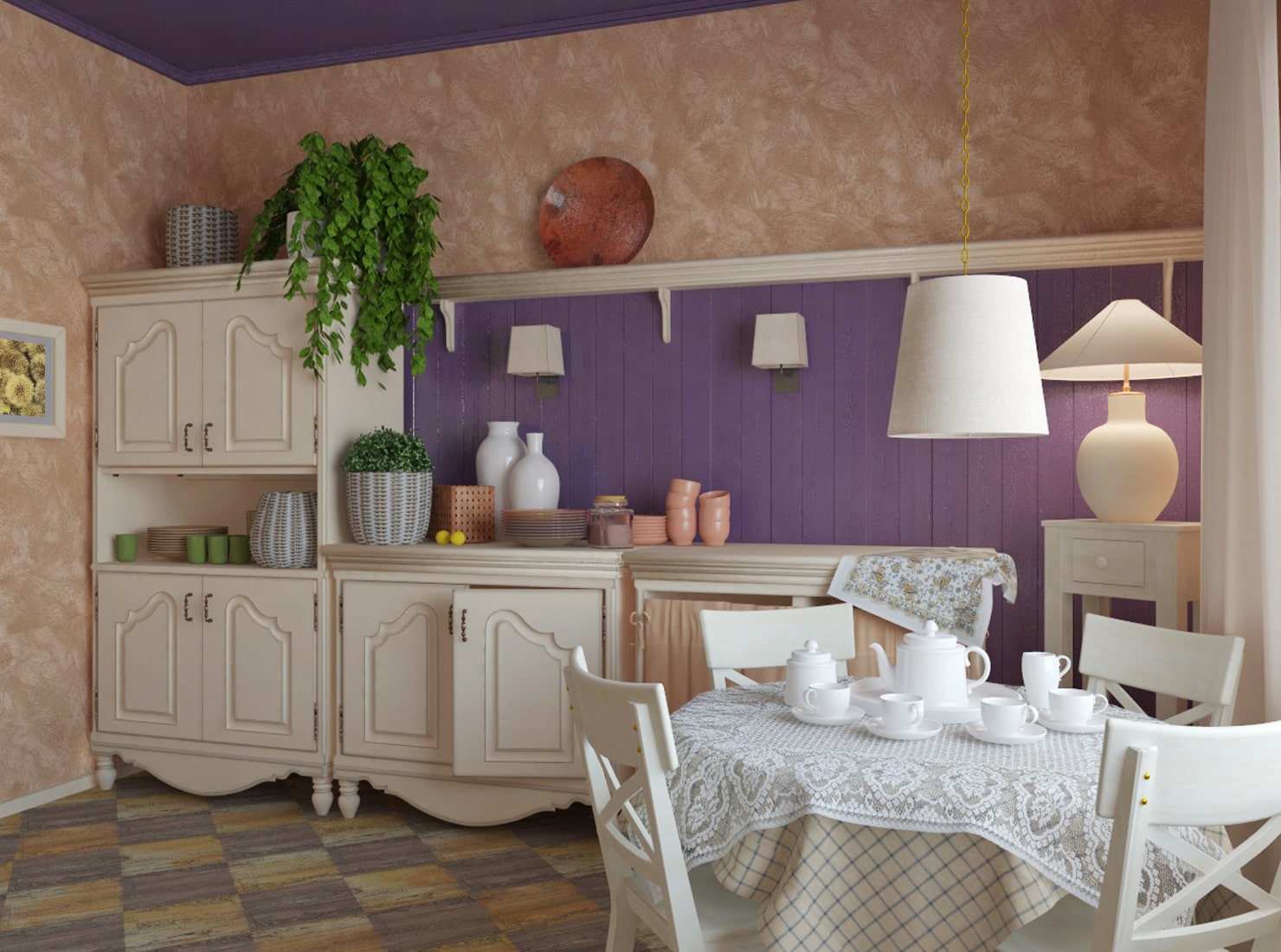 Determine Your Budget
Before you start planning your kitchen, it's important to know how much money you have to work with. This will help you make decisions about what features and finishes to include, and it will also help you manage your expectations.
Consider Your Lifestyle
Think about how you use your kitchen and what features are most important to you. If you love to cook, you may want to invest in high-end appliances and plenty of counter space. On the other hand, if you don't spend much time in the kitchen, you may be able to get away with a smaller, more basic layout.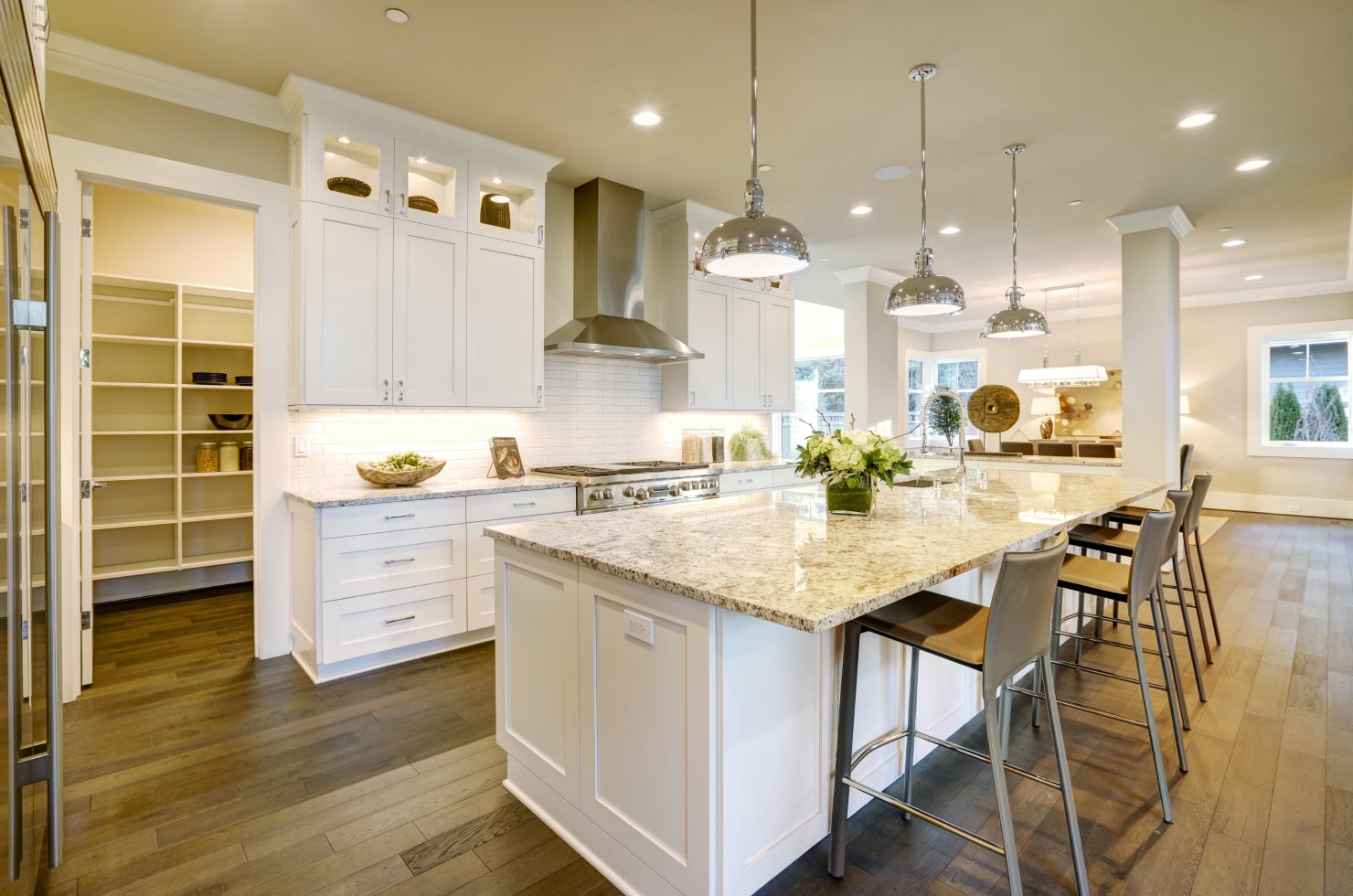 Choose a Layout
There are several common kitchen layouts to choose from, including the galley layout, the L-shaped layout, the U-shaped layout and the island layout. Consider which layout will be most functional for your needs, and keep in mind that you may need to make compromises based on the size and shape of your space.
At this point, it's useful to draft a layout of your kitchen. After you have conducted a site survey and have carefully measured all walls, doors, windows and heights, you have all the required information to start drawing! Of course, you need decent interior design software, which can help you save time on planning and help you visualize your future interior. With Live Home 3D, you can get a great result quickly and easily.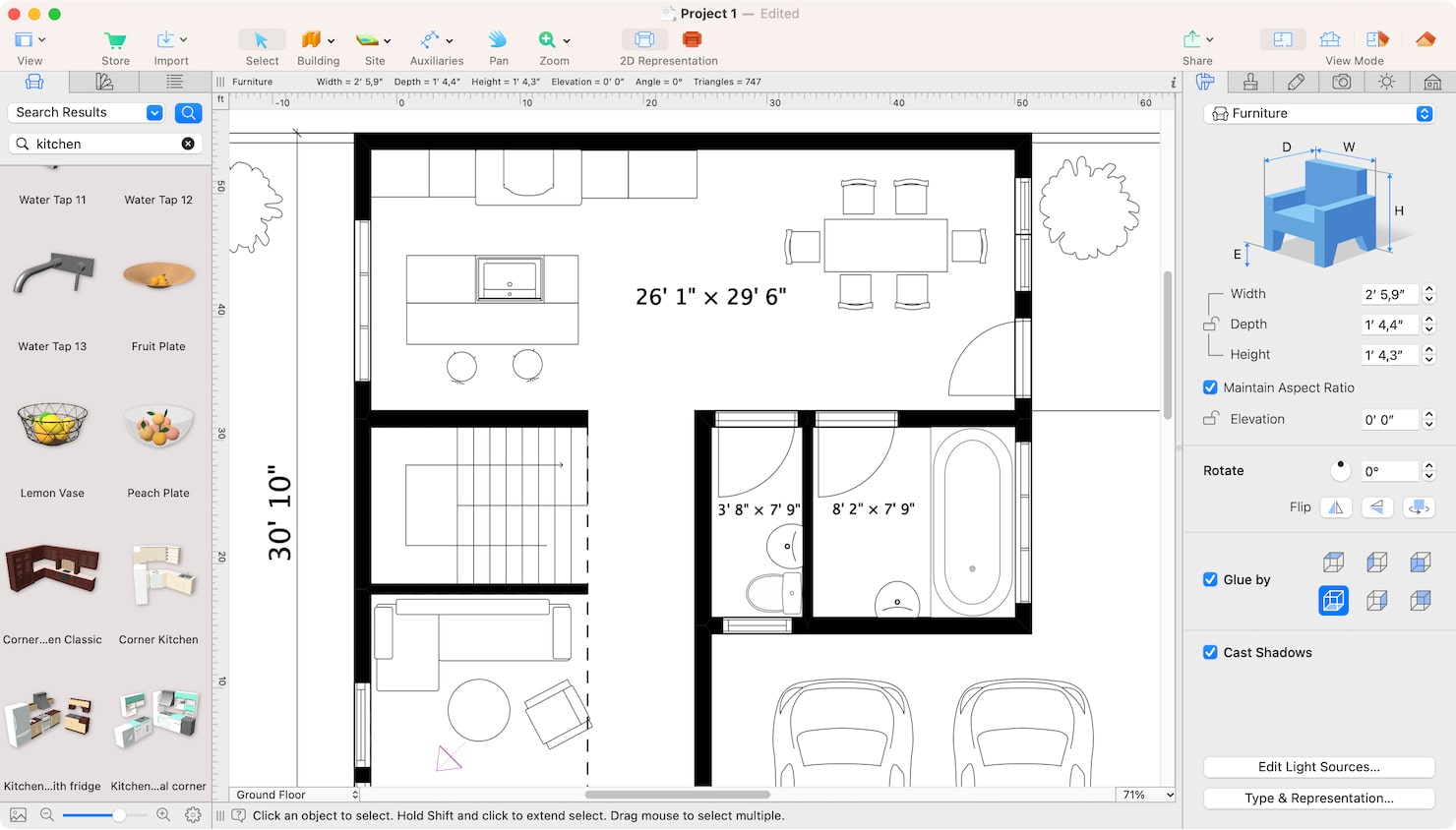 Select Your Finishes
Once you have a layout in mind, it's time to start thinking about finishes. This includes things like cabinetry, countertops, flooring and backsplashes. There are endless options to choose from, so take the time to research your options, and think about what will work best in your space.
Add Some Personality
Don't be afraid to inject some personality into your kitchen design. This could be through the use of colorful accents, bold patterns or unique features like open shelving or a farmhouse sink.
Don't Forget About Lighting
Good lighting is essential in a kitchen, both for functionality and ambience. Consider adding a mix of task lighting (such as under-cabinet lights) and ambient lighting (such as pendant lights or a chandelier).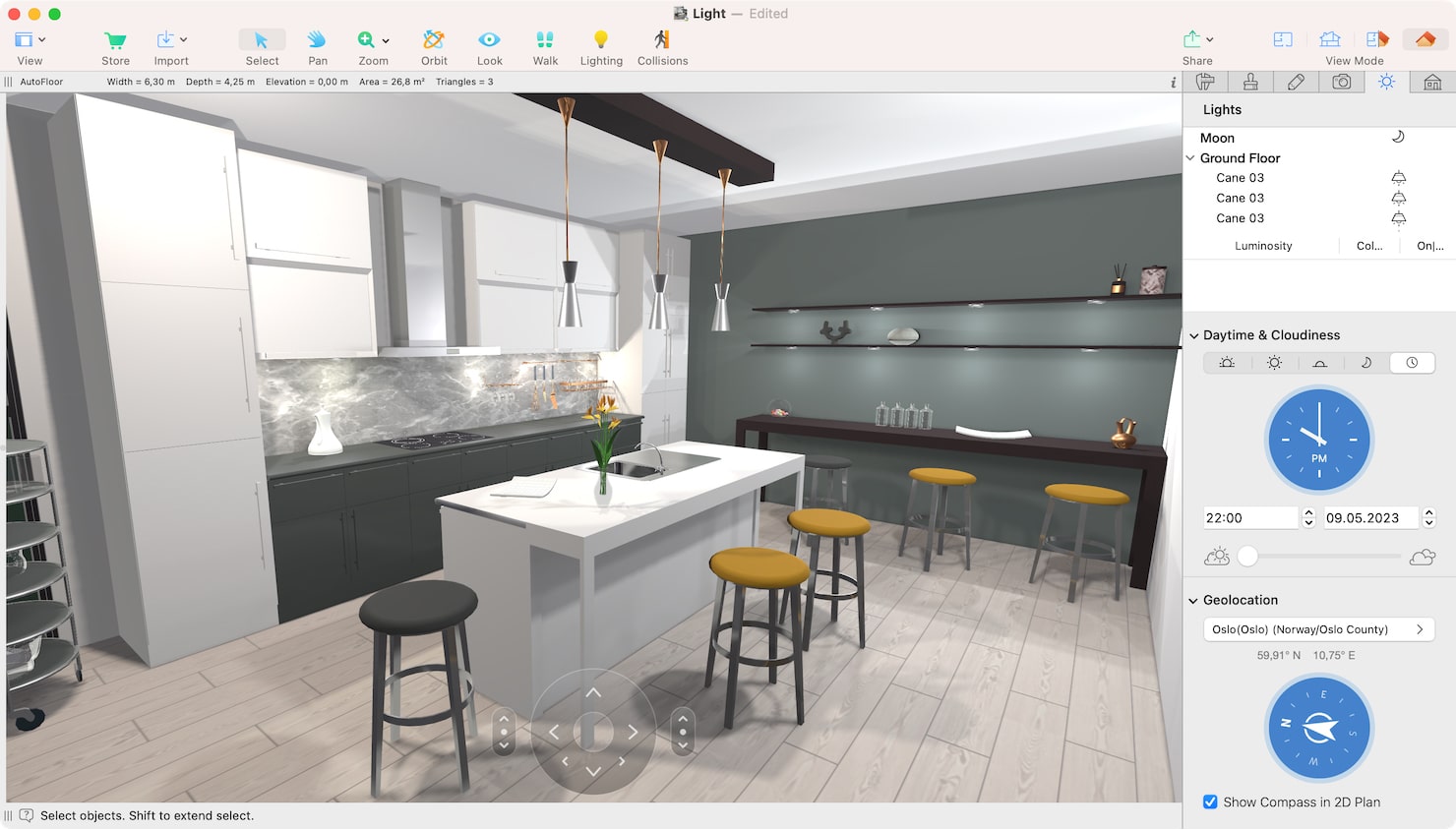 Ambient lighting refers to the general illumination of a space, which can come from sources such as overhead lights, lamps or natural light.
Task lighting is specifically designed to assist with a specific task or activity, such as reading or cooking.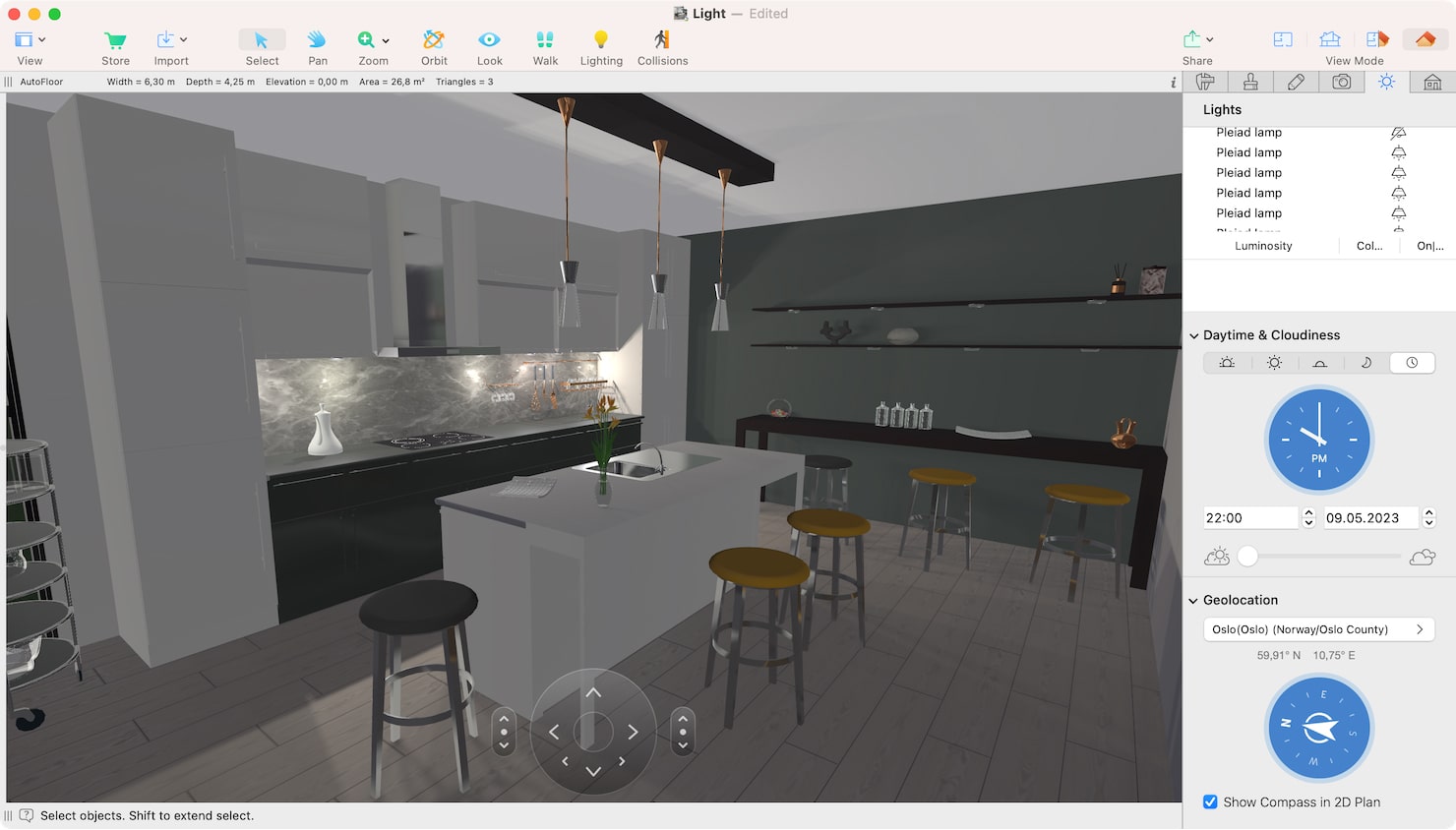 Accent lighting is used to highlight certain features or elements in a space, such as artwork or architectural details. The main goal of accent lighting is to add visual interest to a space.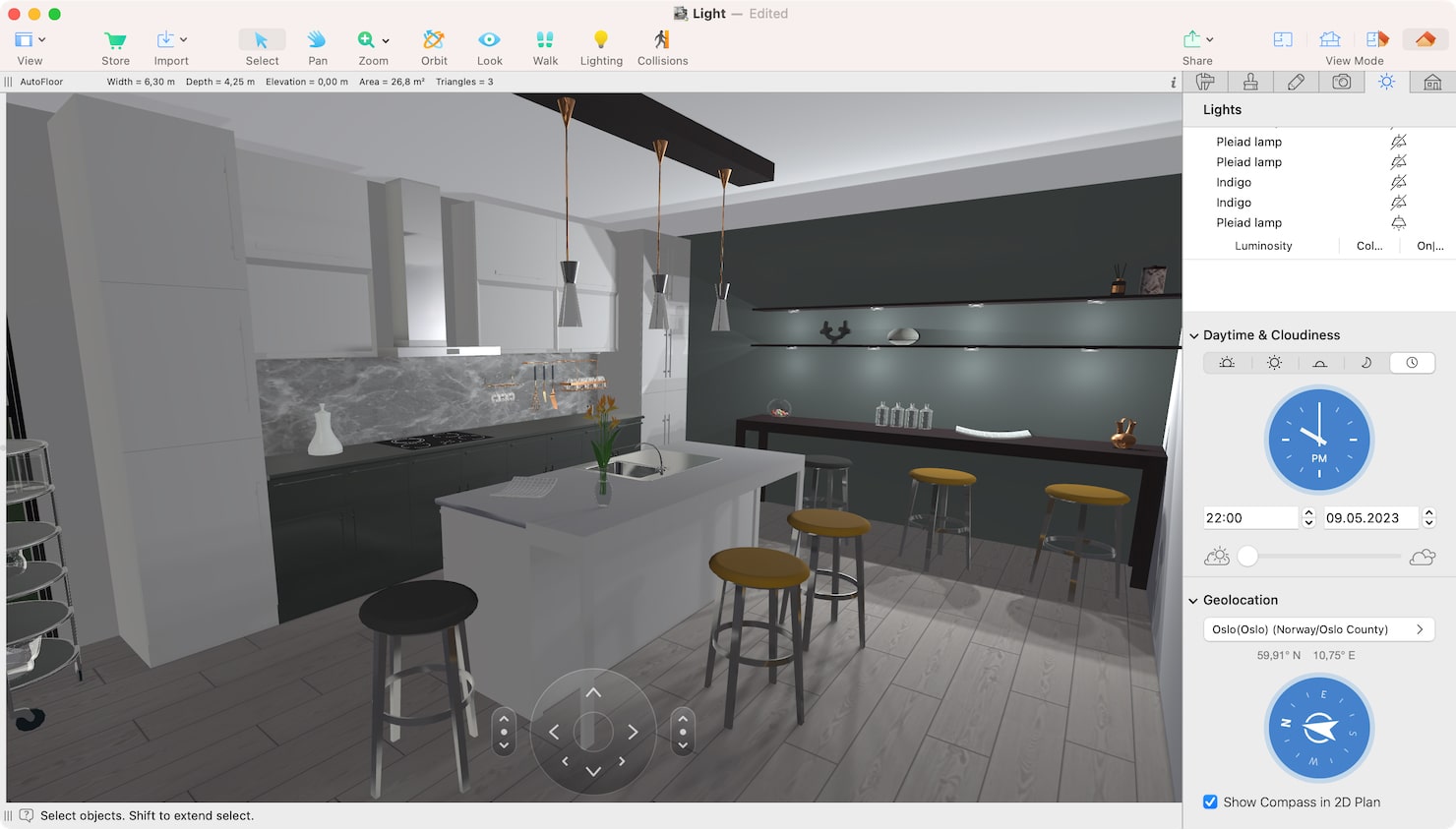 Plan for Storage
A well-designed kitchen should have plenty of storage space to help keep things organized. This could include things like pantry cabinets, spice racks and pull-out drawers.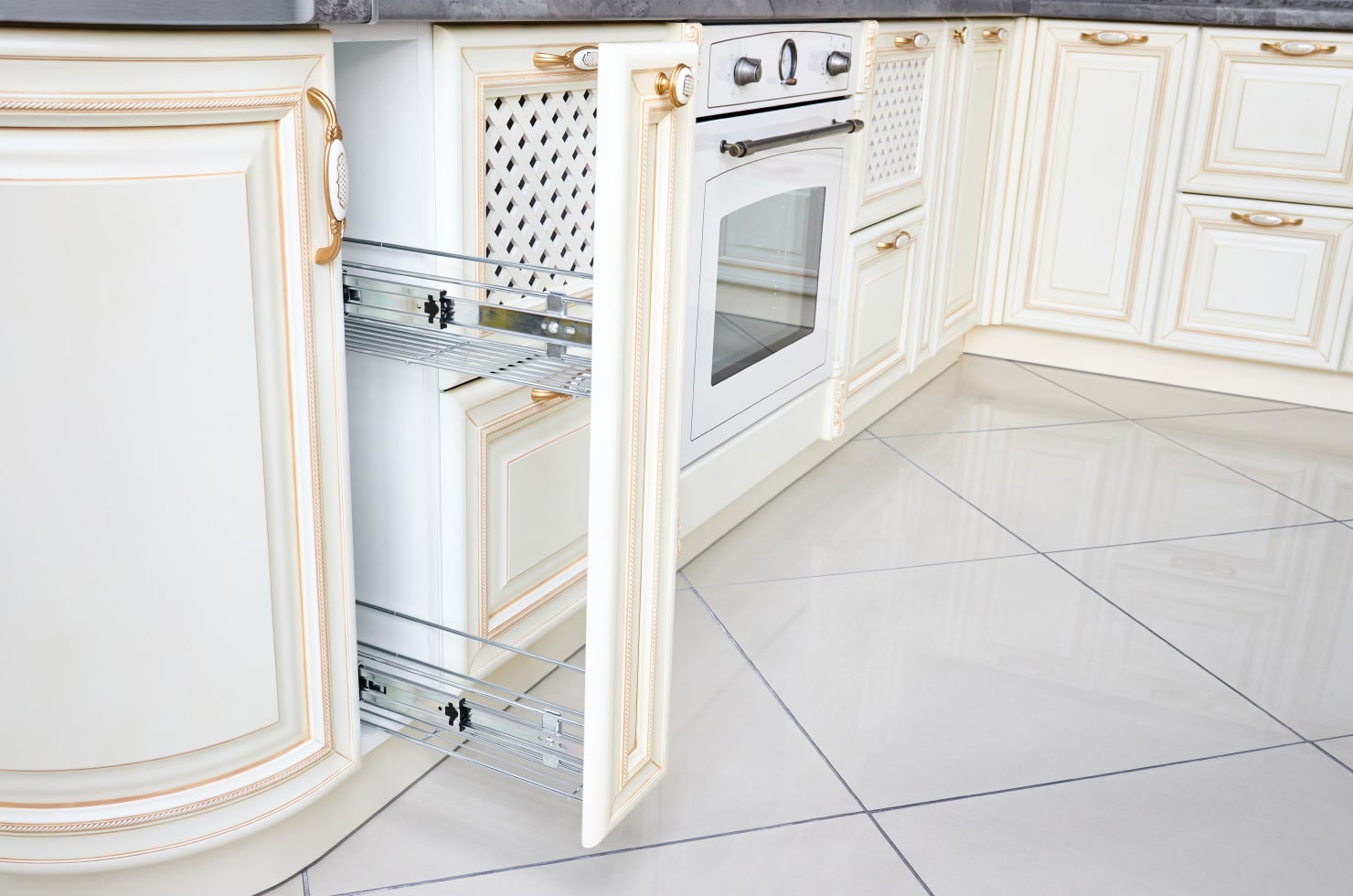 Consider the Workflow
When designing your kitchen, think about the flow of traffic and how you will move through the space. You want to create a layout that is efficient and allows you to easily access everything you need.
Don't Skimp on Appliances
While it's important to stay within your budget, it's also important to invest in high-quality appliances that will last. Look for appliances with good reviews and consider the features that are most important to you (such as a double oven or high-end cooktop).
Summary
By following these tips, you can design a kitchen that is both functional and stylish, and that serves as the heart of your home. Whether you're a seasoned chef or a casual cook, a well-designed kitchen can make all the difference in your daily life.
Learn More About Live Home 3D for:
Revised: March 2023