How to Design a Kitchen
Kitchen is probably the main space in any house, where the whole family gathers together, hence why it can be said that interior design begins with a kitchen. Of course, if you want to design a kitchen yourself you should be ready for a complex process and you must take lots of factors into consideration. So how to design a kitchen?
Firstly, it is always good to start with defining the style of your future kitchen, such as:
Traditional Kitchen
Traditional kitchens have the formal elegant style characterized by moldings and trim, antique appliances, cabinets in cherry, walnut or mahogany wood.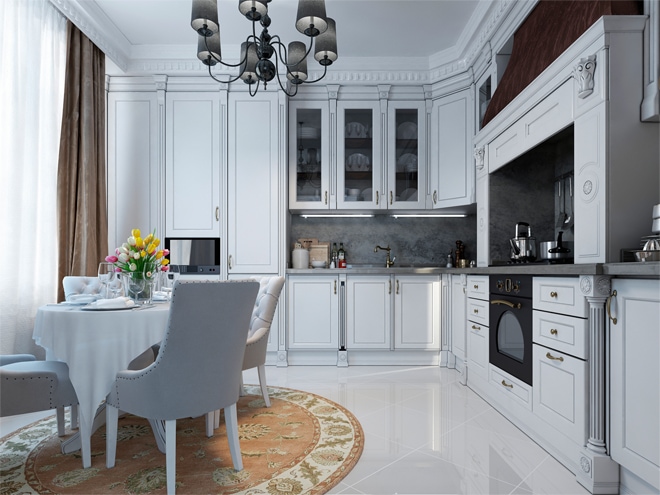 Contemporary Kitchen
Contemporary kitchens are modern, geometric, and minimalist. They usually don't have moldings or other embellishments. Materials are usually man-made: stainless steel, glass, laminate, or lacquer.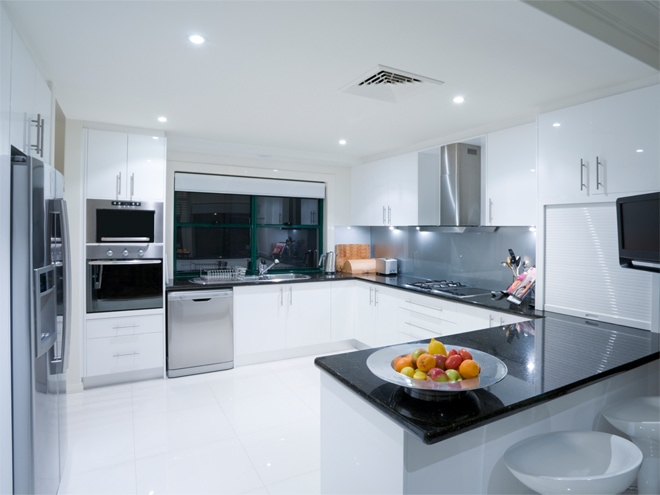 Rustic Kitchen
Rustic kitchens often include such features as aged wood cabinets, natural fireplaces, dishware and cookware on display, ceiling beams, warm, rich colors, such as brown, green, and yellow.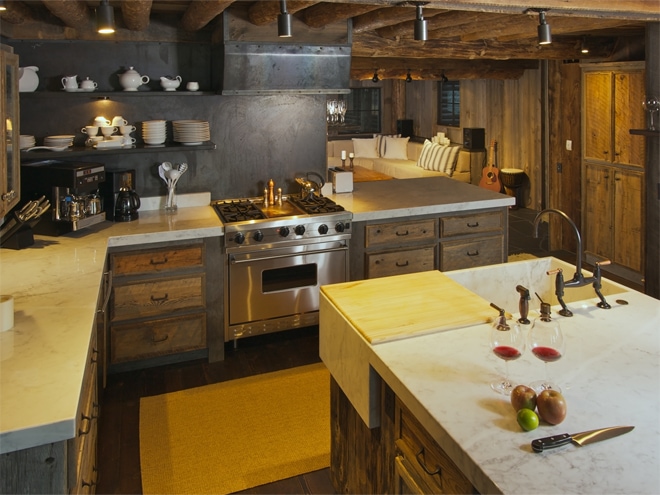 Country Kitchen
Country kitchens incorporate lots of natural materials—e.g. wood worktops, terracotta tiles and floors. Cabinets are typically painted in light, neutral or white colors that create the sense of freshness and cleanliness.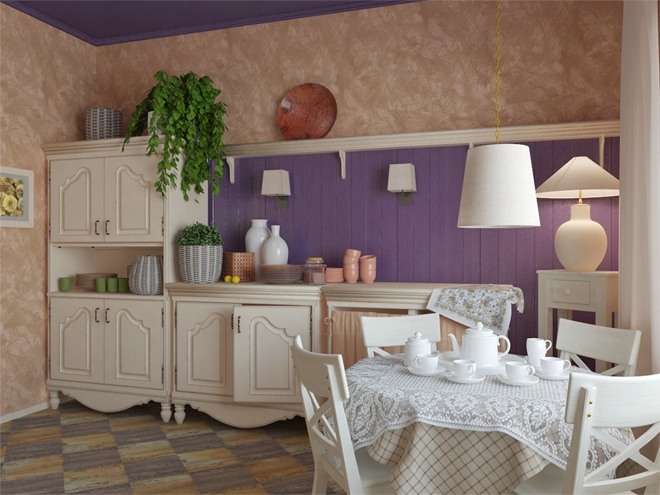 The second thing you should consider before designing a kitchen is whether you want it fitted or freestanding. Fitted kitchens use cupboards and shelves of particular sizes that are fixed in certain places and cannot be moved. This can maximize the potential for storage and workspace, and also helps to disguise the services and equipment—gas, water, pipework, etc. Free-standing kitchens offer increased flexibility for moving some pieces of furniture around. It is also possible to take some elements with you if you move.
Once you've chosen your kitchen design, you should contemplate a list of your requirements for the kitchen. Answering the questions below will help you a lot:
How often do you cook and how many people will cook at the same time?
Does it need any entertaining/eating area?
What are your maintenance expectations for the materials?
What is your budget?
Do you have any existing possessions that should be incorporated into the future design?
Now it is time to analyze any technical issues, such as:
Does the property have gas or electricity for cooking?
Where should the stove be located?
Where is the supply of water?
After you have conducted a site survey and have carefully measured all walls, doors, windows, and heights, you have all the required information to to start planning! At this stage, you need decent interior design software, which can help you save time on planning and visualize your future interior. With Live Home 3D you can get a decent result fast and easy.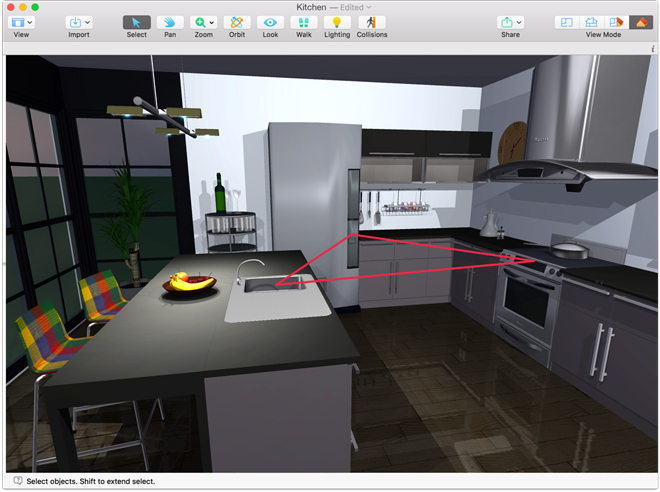 One more thing to consider when designing a kitchen is defining the work triangle—three key appliances within the kitchen: the refrigerator, the stove, and the sink. Ideally, the latter should be located not far from the water supply source. The most efficient work triangle has the minimum distances between these three pieces and shouldn't be interrupted by traffic flow. The distances between appliances should be between 4 and 9 feet (1.2 and 2.7 meters). There also should be some working surface for preparing the food and electric stove is never placed next to the sink for safety reasons.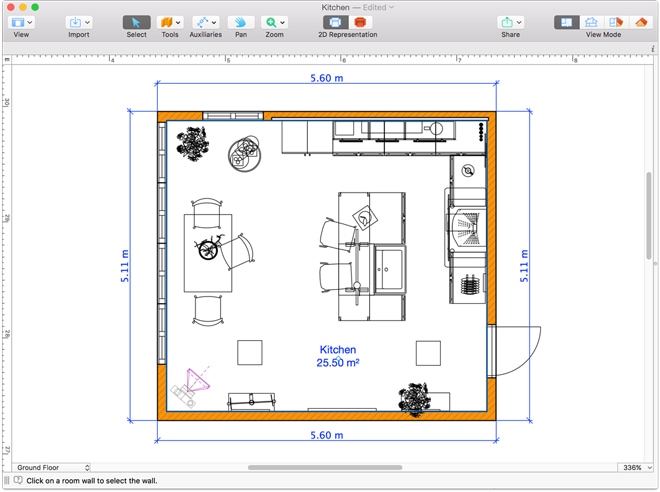 Think about the storage: ideally you should make a fully comprehensive inventory of all your equipment, cookware, and foodstuffs that you have to store. When you've done that, it will be easy for you to calculate the required number of cupboards/units. You may also find these ideas for a small kitchen useful for optimizing the space.
Electricity plan. Once you have got all the units allocated, it will be very easy for you to make an electricity plan. All technical equipment, such as refrigerator, oven, stove, dishwasher, and washing machine should be just above the floor level—usually on 4 inches (100 mm) height. The sockets for small appliances, which usually stand on a countertop (kettle, coffee machine, blender, etc.) should be allocated 40 inches (1000 mm) above the floor level. Don't forget about the plug for the extractor hood—it should be placed above it, usually on around 87 inches (2200 mm) in height.
And the final step step is lighting. When designing a kitchen, lighting should be considered in the very early stages. It falls into 3 categories: general, task, and accent. Task lighting is required for preparing food and cleaning and it is usually concealed underneath eye level cupboards. General lighting provides the main illumination in the kitchen and it is usually located in the ceiling. In the plan below, a series of recessed downlights are allocated around the perimeter of the kitchen. Finally, accent lighting is purely decorative and they usually highlight interesting design features: for example, here two pendant lights are placed above the dining table.
General Lighting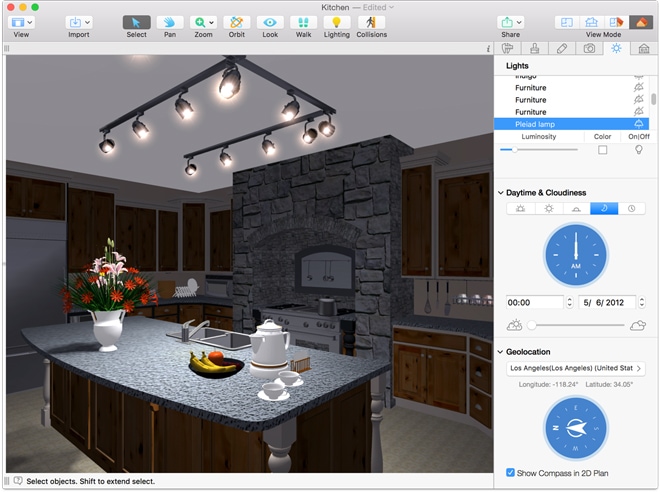 Task Lighting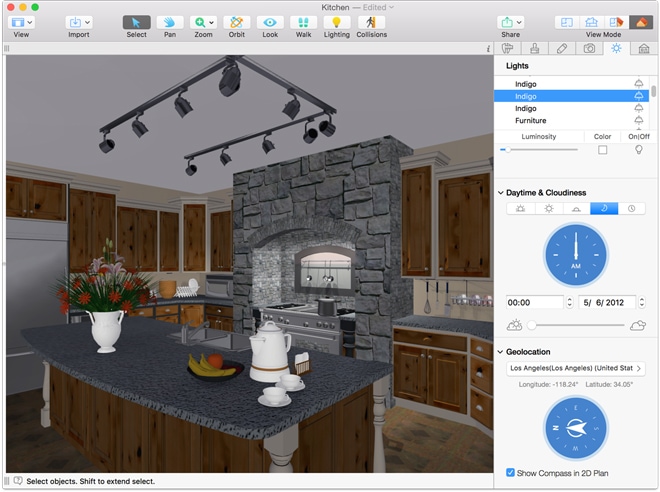 Accent Lighting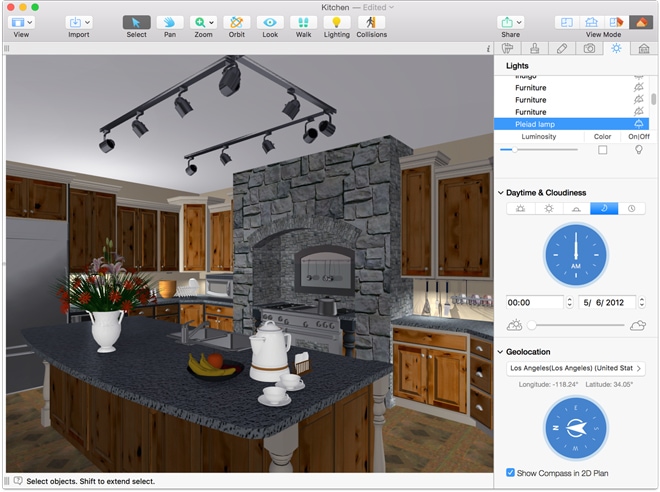 Kitchen of the Future
If you want your kitchen to be the state of the art, there are 2 most significant trends which affect the direction of contemporary kitchen design development—"going green" and "smart kitchen". "Smart kitchen" technology is aimed to simplify people's lives by reducing waste and making people more conscious about healthy food habits. The illustrative example of this technology is the Whirlpool Interactive Kitchen of the Future, which has evolved to learn a family's likes and routines, so their environment and appliances can anticipate their unique needs and adapt to unforeseen changes.