Export a Floor Plan to a Graphic File
We start from the most technical document that can be shared─a floor plan. Many of our users need to introduce their 2D floor plans, either printed or digital. In Live Home 3D, you can export a floor plan to BMP, TIFF, JPEG and PNG formats. Export to PDF is also available in the Mac, iOS and iPadOS versions.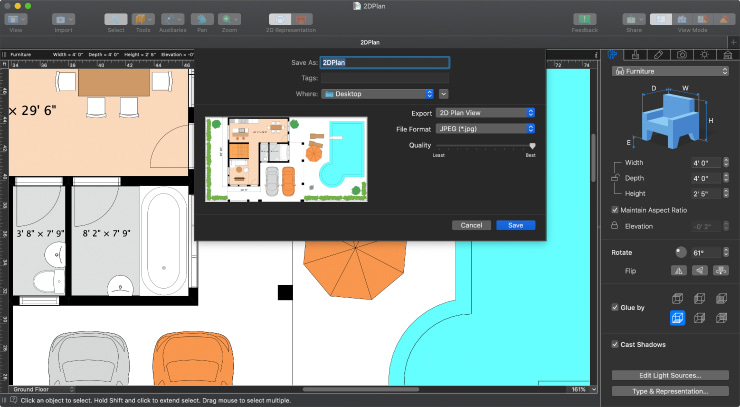 Share Elevation Views
The 2D elevation view is a side view of the structure. It is intended for working with openings, niches and wall panels, and also for exporting and printing elevations. Most of the time, the elevation views can be found in architectural drawings. This functionality is usually available in expensive home design apps. Live Home 3D is an exception, offering this feature at an affordable price.
The advantage of the Pro version is the ability to export the elevation view to an image. Supported formats are BMP, TIFF, JPEG and PNG. PDF is also possible on iOS, iPadOS and macOS.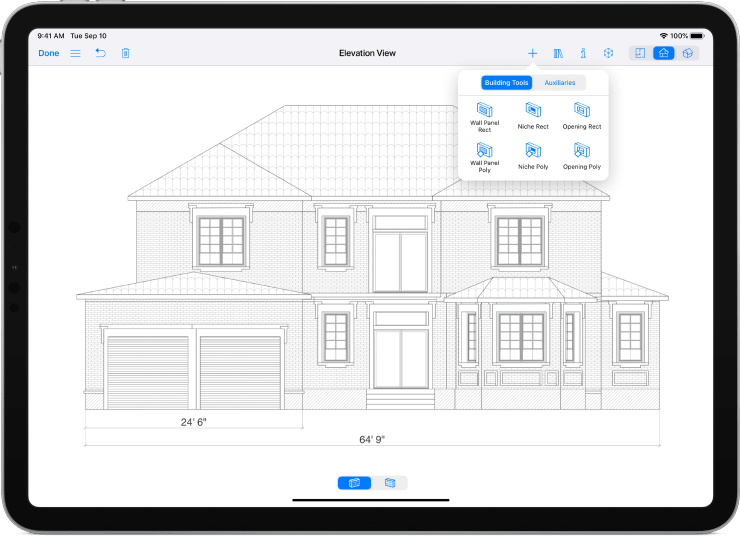 Share 3D Scenes
3D scenes are a great way to introduce your interior design to others. You can save the current 3D view as a graphic file in a PNG, JPEG, BMP or TIFF format.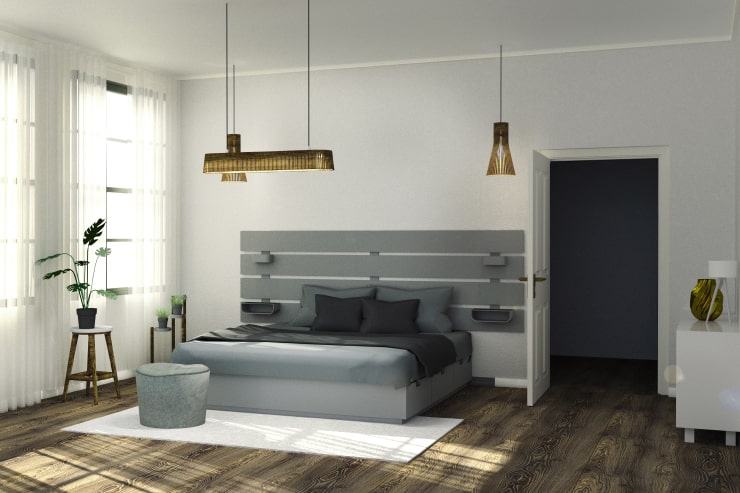 Video Walkthroughs
Video walkthroughs are much more live than still views. Just set up the camera path and export your work to a movie! You can even export to 360° video or stereo 3D 360° video in the Mac and iOS/iPadOS versions.
For better quality, we advise choosing a higher resolution and frame rate. Pay attention because this influences the file size and the production time.
Make Stunning Panorama Views
Export your projects to 360° Panorama JPEG images for using them on your website, Facebook or YouTube channels.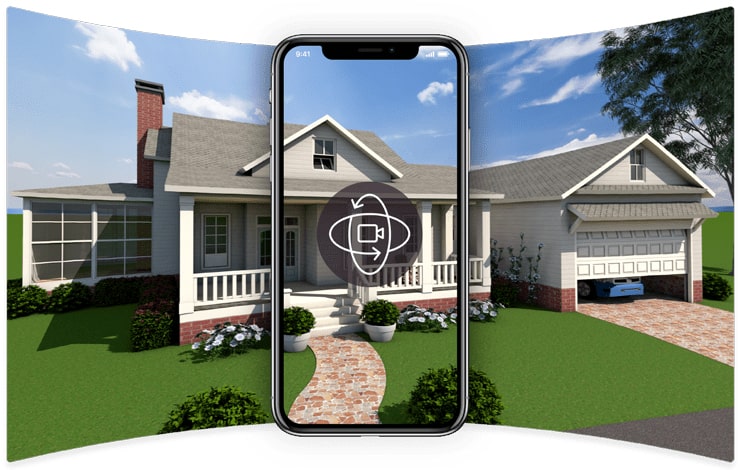 Share 3D Models
3D models of your interior designs can be opened in professional 3D software, such as Collada, Autodesk, Wavefront and many others, for further editing and rendering. You can read more detailed information about exporting to a 3D model for your platform: macOS, iOS / iPadOS or Windows.
Export to AR Model
Augmented reality (AR) is one of the newest technology trends that combines a real-world environment with computer-generated input. To be able to view the models in augmented reality, you need Live Home 3D for iPhone or iPad.
With this software, you get an opportunity to view and virtually walk inside or around your model, which can be a house, a room or a single furniture item, in a real-world environment. More about this augmented reality app for iOS.
Create VR Models
Another modern trend is VR (virtual reality). You can make VR models in Live Home 3D for viewing them in special VR headsets. More about VR in home design.
Revised: March 2023