Add Symmetry
Symmetry is considered to be the key factor to a beautiful interior design. It creates a peaceful and harmonious effect. There are several types of symmetry you can implement in your design:
Reflection. The objects are positioned in such a way that they seem to mirror each other.
Rotational. The objects form a circle around a common center.
Translational. The objects are repeated so that the whole composition creates a taller, wider or broader effect. This type of symmetry is commonly used in patterns.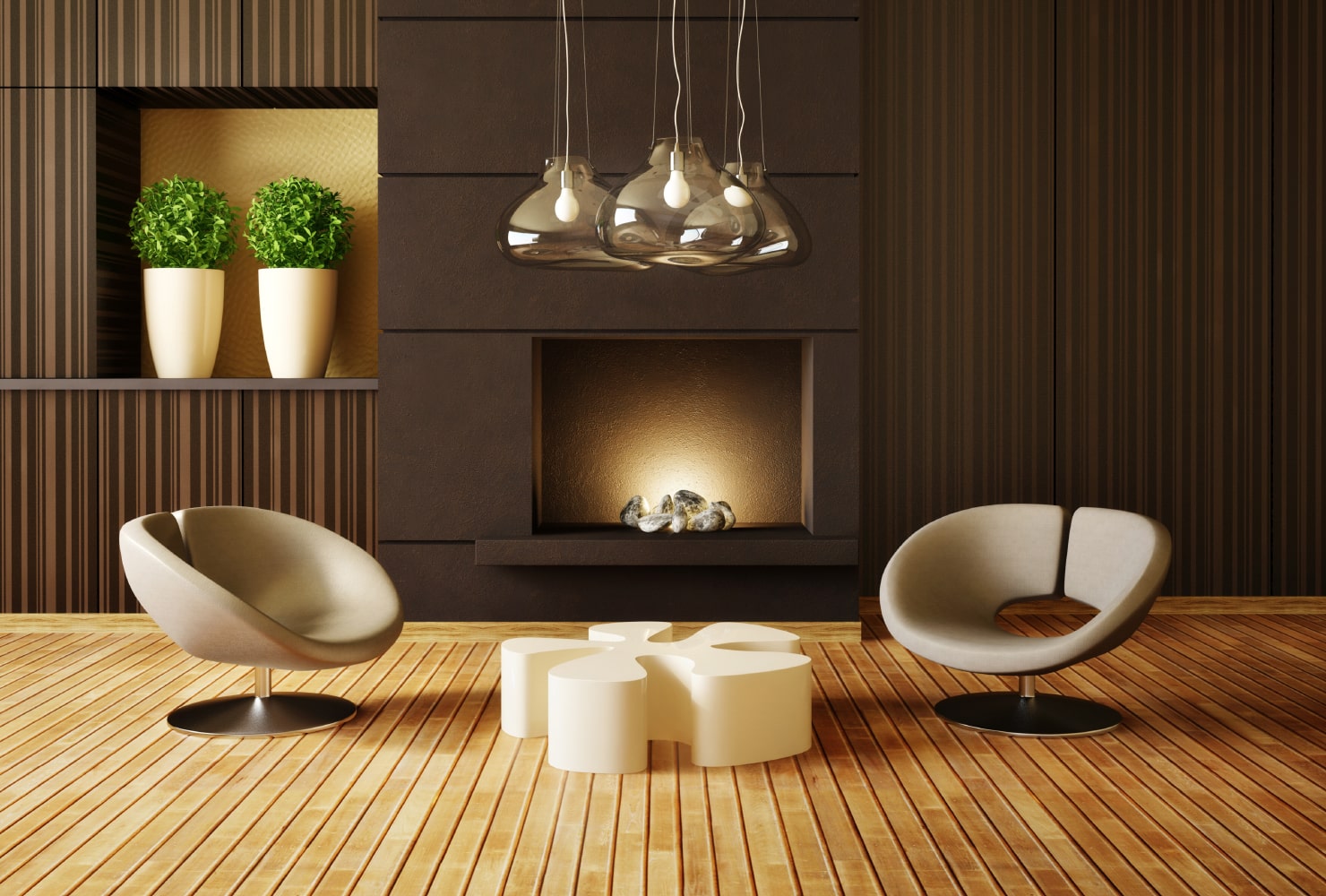 In Live Home 3D, you can create both 2D and 3D plans for your interior design. Such schemes include furniture, light sources and much more. Having a professional service to track your progress will also enable you to try out more symmetrical patterns that you can introduce into your living space.
Stick to a Neutral Color Palette
This piece of advice seems rather minimalistic, but it does let you achieve your goal in the most efficient way. Varying shades of gray, brown, white and black are considered the main tones for this type of design aesthetic, but the overlap of neutrality is richer. For example, beige, chocolate, mocha, hazelnut and tan hues will let you diversify the interior design palette. Bright and glittery colors are harder to implement in your interior design, and they don't leave such a peaceful impression.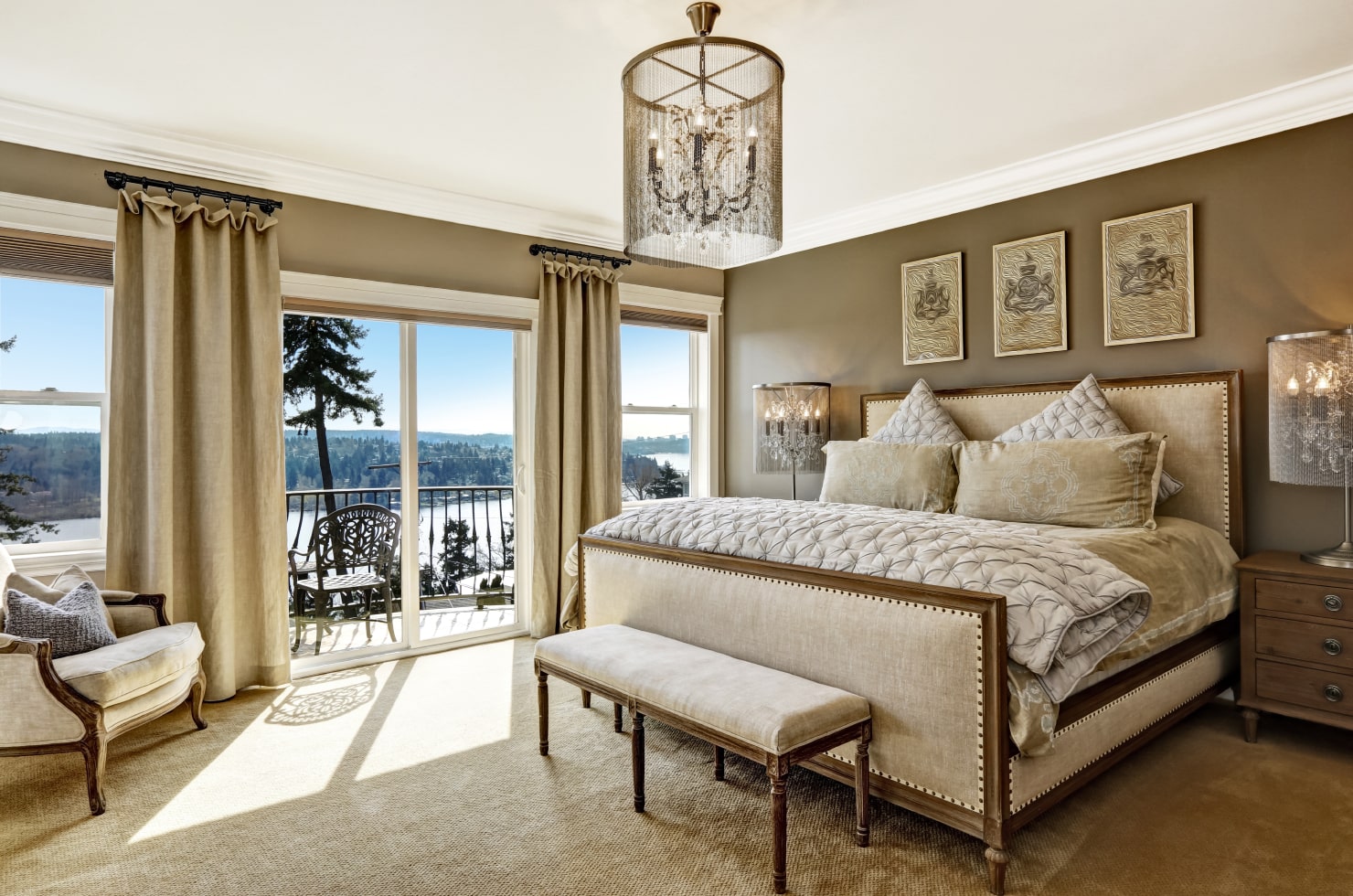 Upgrade the Curtains
It is possible to fool the eye with this decor in a simple manner. All you need is to hang the rod close to the ceiling above the window and select smooth and pattern-free curtains that reach the floor or leave minimal distance to it. To make them look more expensive, ensure they are as accurate and neat as possible (steaming will be a great idea). Adding sheers will complement the image through its loft notes. Given that natural light and high ceilings are common features of luxurious spaces, you kill two birds with one stone with this simple trick.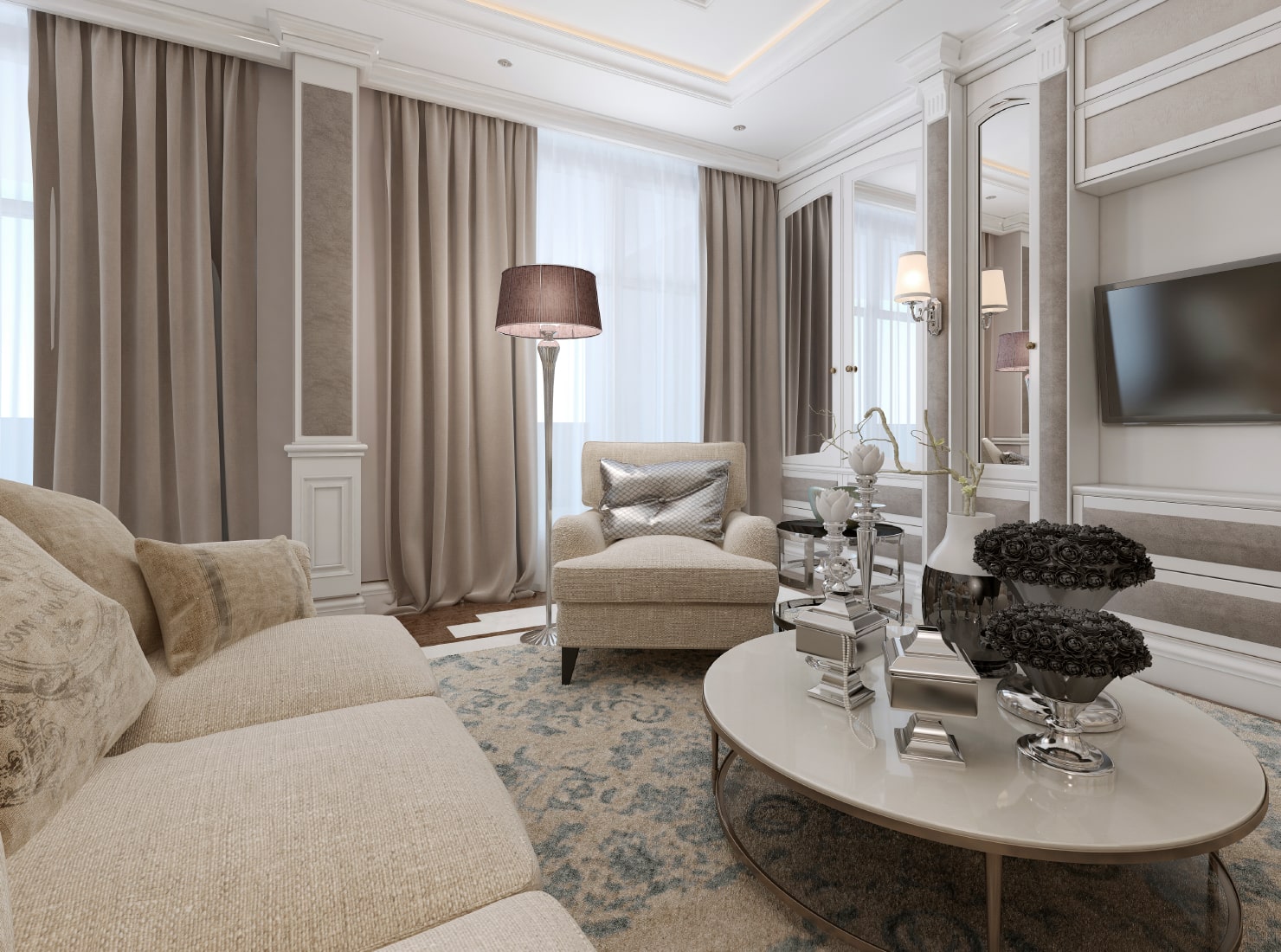 Layer the Duvets and Diversify the Throw Pillows
Track fancy designs without busting your budget. What will you see? Even if you don't need more than two pillows and duvets, adding extra pieces will ensure more luxury.
Another way to elevate the look of your bed or sofa is using throw pillows. They aren't expensive and will personalize your interior design perfectly. Get decorative pillows in different sizes and with various patterns to layer them on your bedding or sofa, and you'll see how this approach will change the look of your entire room.It is a quick idea that lets you transform your bedroom or living room into a five-star location.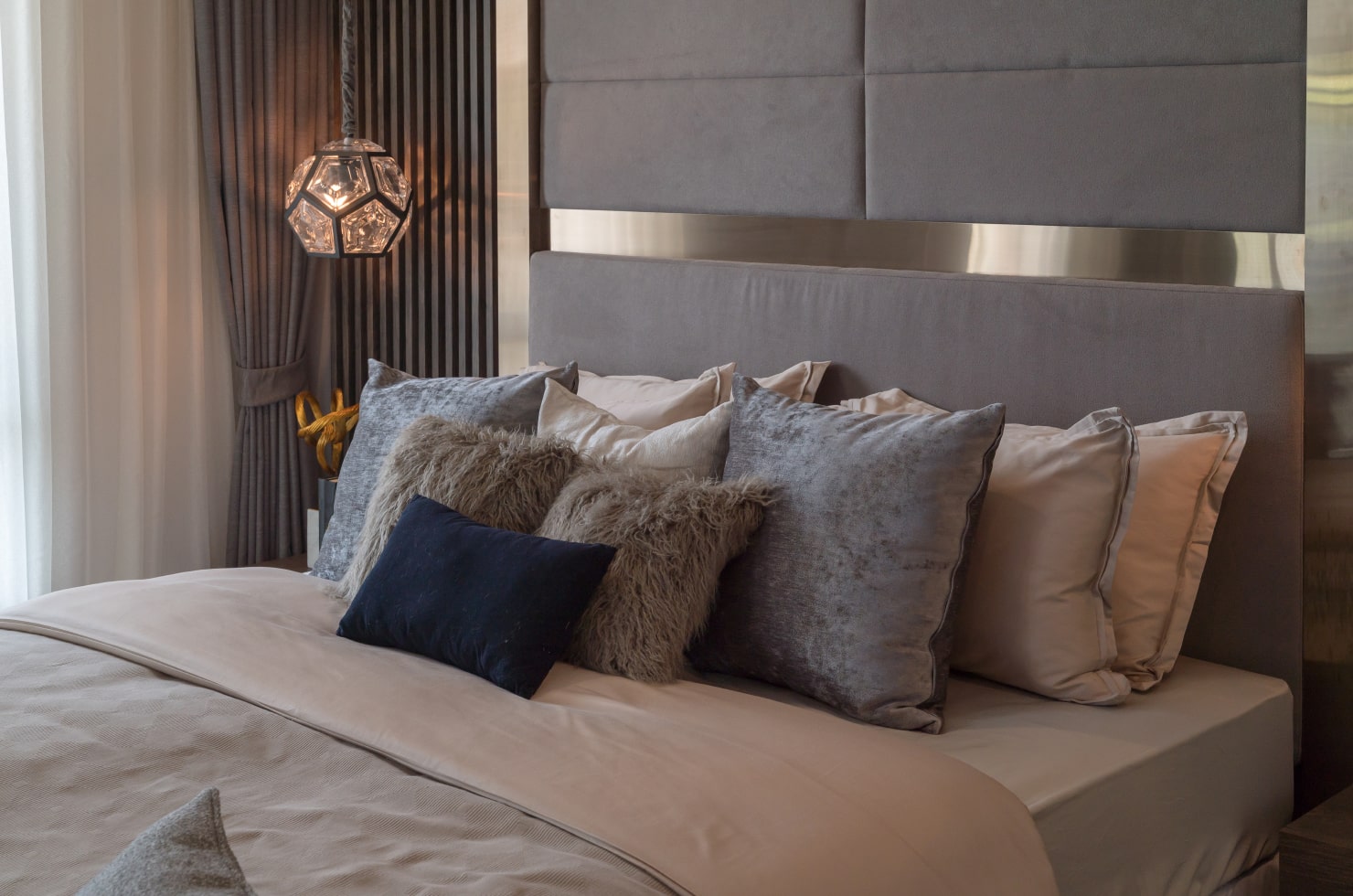 Change the Faucets
Updating your fixtures will make your home's style more elegant and modern. If you feel like changing the color will be enough, you can use simpler means like spray paint. However, it is better to replace some really unflattering faucets that don't match the style of your bathroom or kitchen, since these small details actually affect the vibe of your home. Moreover, there are numerous models that don't cost a fortune yet let you enhance your surroundings.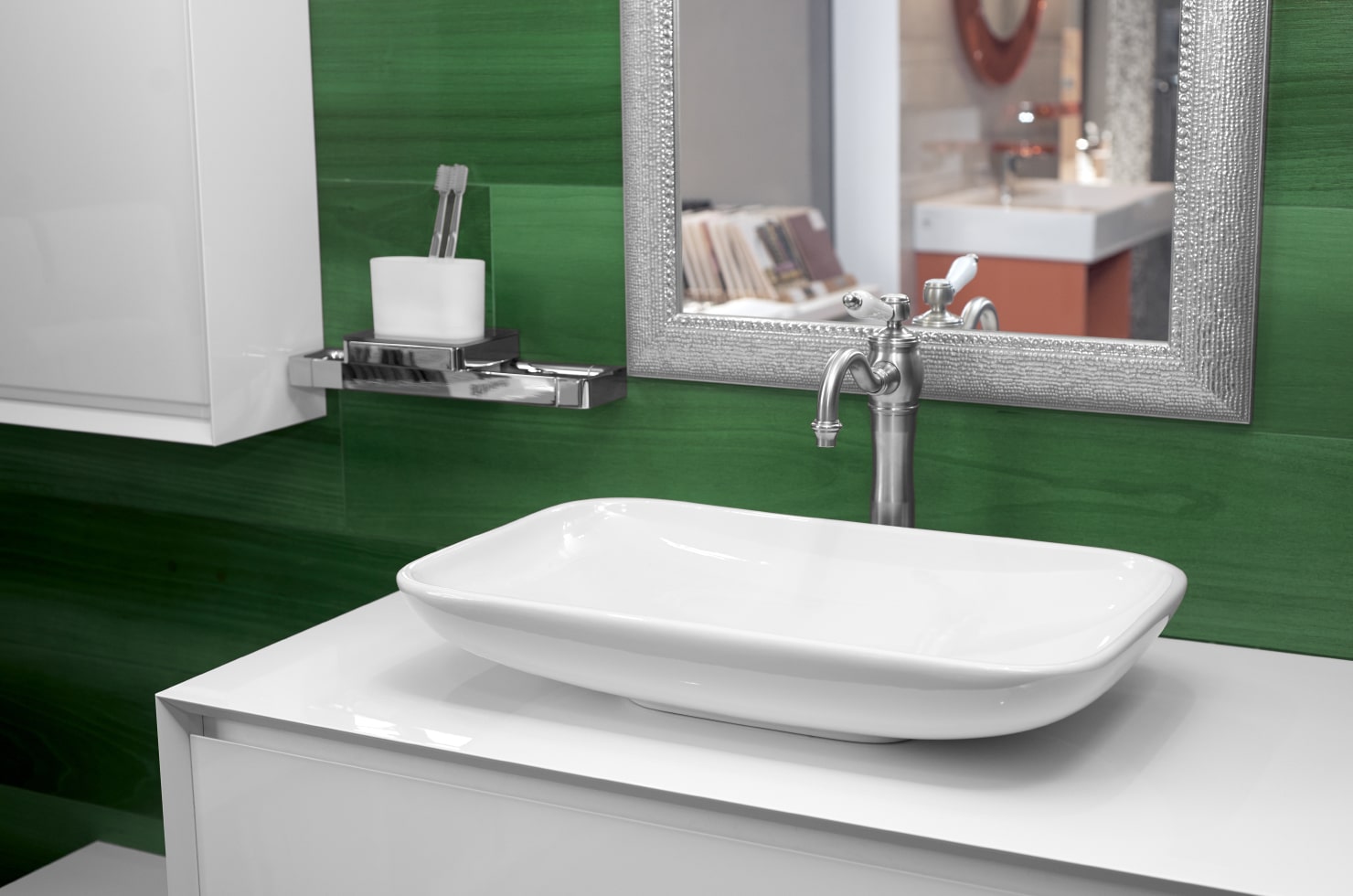 Conceal the Wiring
Wires and cables snaking out from behind the TV or lying tangled on the floor devalue the look of the room more than you think. Thankfully, there's a way to cover up the mess. Make your home look more top-notch by hiding the wiring of your devices into special cases sold in household goods stores. Less mess equates to more value!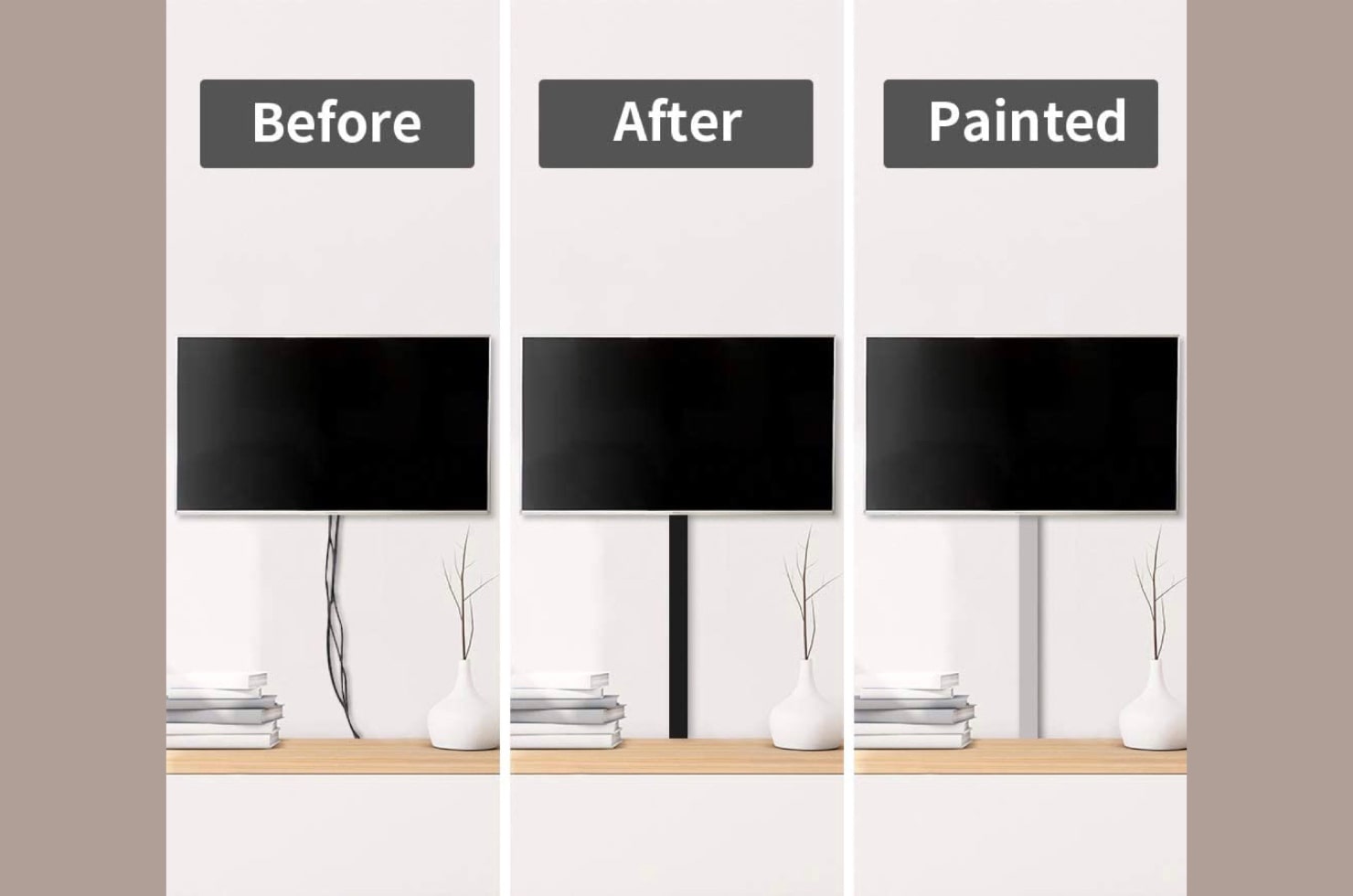 Add Coffee Table Decor
Even when your budget is limited, don't rush into impulsive purchases. Take your time searching for the perfect items. With the help of in-built collections of furniture, texture and other materials in Live Home 3D, you can determine whether the prospective investment is really worth it. It is a marvelous chance to get acquainted with the art of surface styling—even simple coffee table books are a gorgeous touch that adds personality to your home.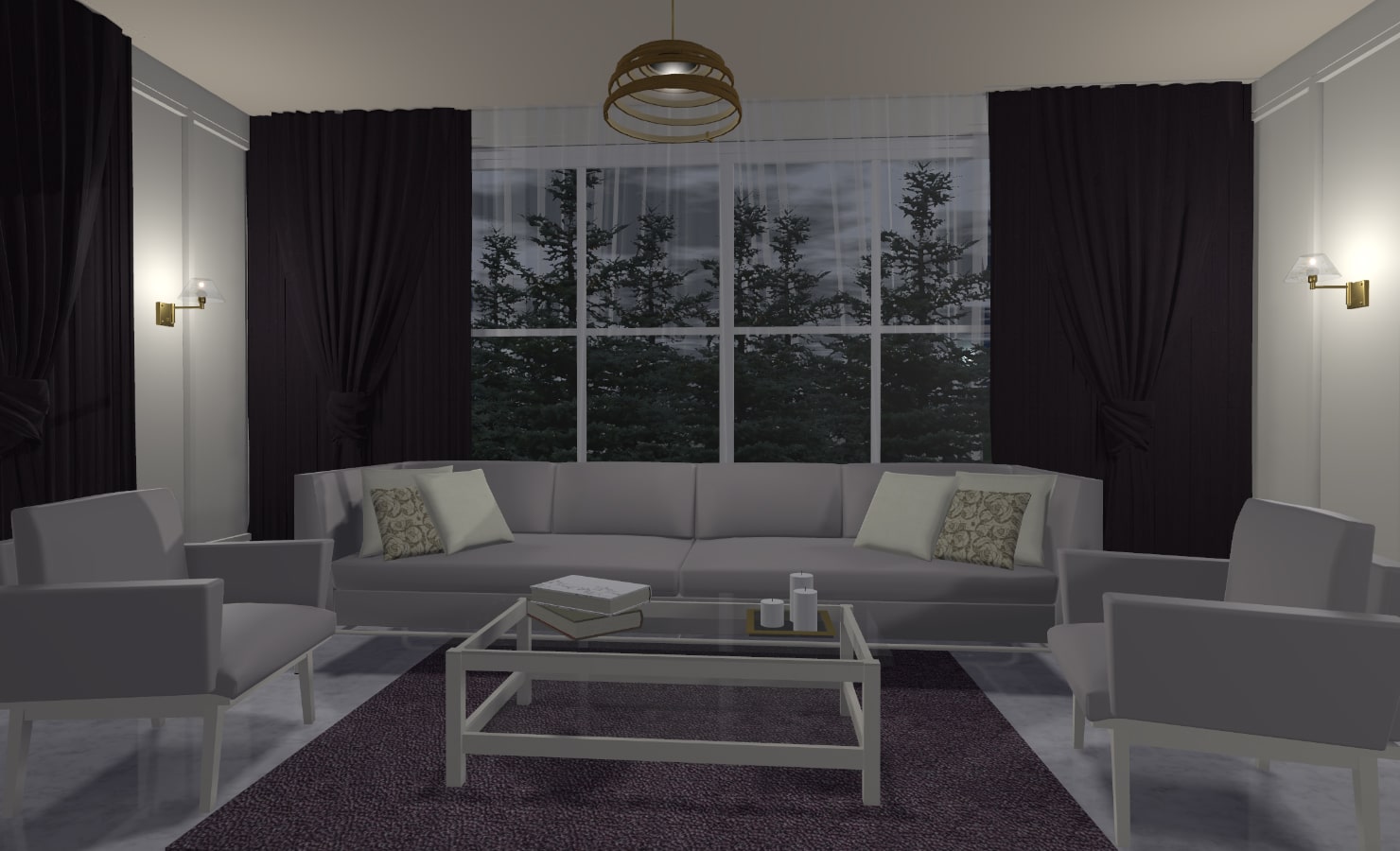 Remove the Unpretty Packaging
One of the ways to make your home more luxurious and expensive is to make items more "in tune" with each other by having them follow a similar style. Myriad bottles with soaps, shampoos, conditioners and other bathroom and kitchen products that come in different colors and styles look a bit messy on your countertops and shelves. Rebottling and rejarring those goodies will help you make the overall look more organized and high end.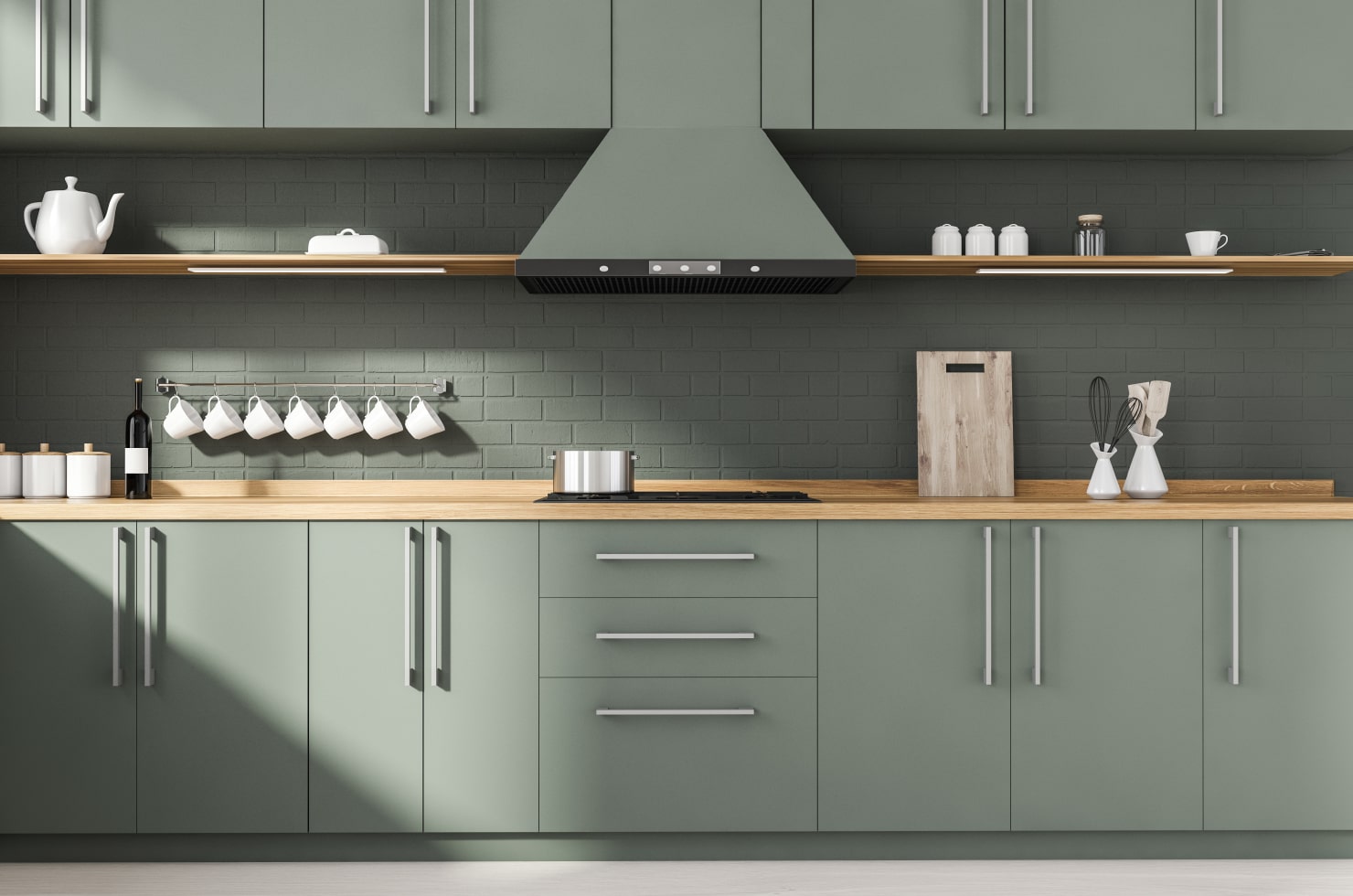 Add and Angle the Lighting
You can make your house look luxurious less expensively by controlling your interior design lighting. It is better to replace direct fluorescent lights right above the table with those that are angled in other directions, such as down at the wall. Not only is it a wonderful chance to highlight your family photos or other decorations on your walls, but it also prevents lighting from being so harsh and aggressive. Pendant lights and chandeliers also can make your room seem more expensive and high end.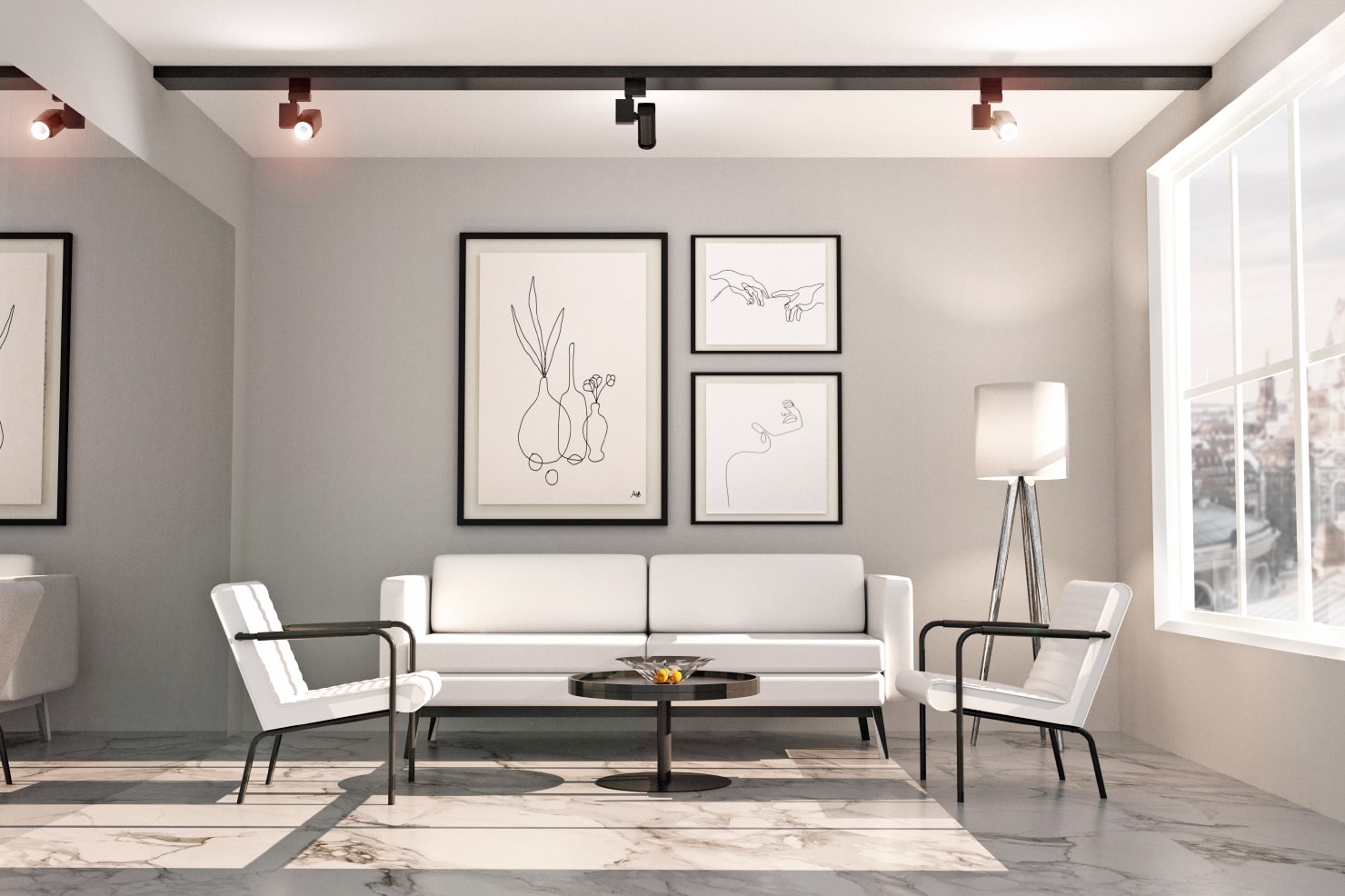 Get Rid of Stains
Another chance to elevate your home feels like cheating, but it works really great. You don't have to buy a new piece of furniture—just use stain markers and paint pens to make it look flawless and gorgeous again. It will be a worthwhile opportunity to forget about those accidentally left "scars" on chairs, sofas and other elements of your interior design. Remove any scratches and nicks that you might come across in your home, and make your furniture appear brand new.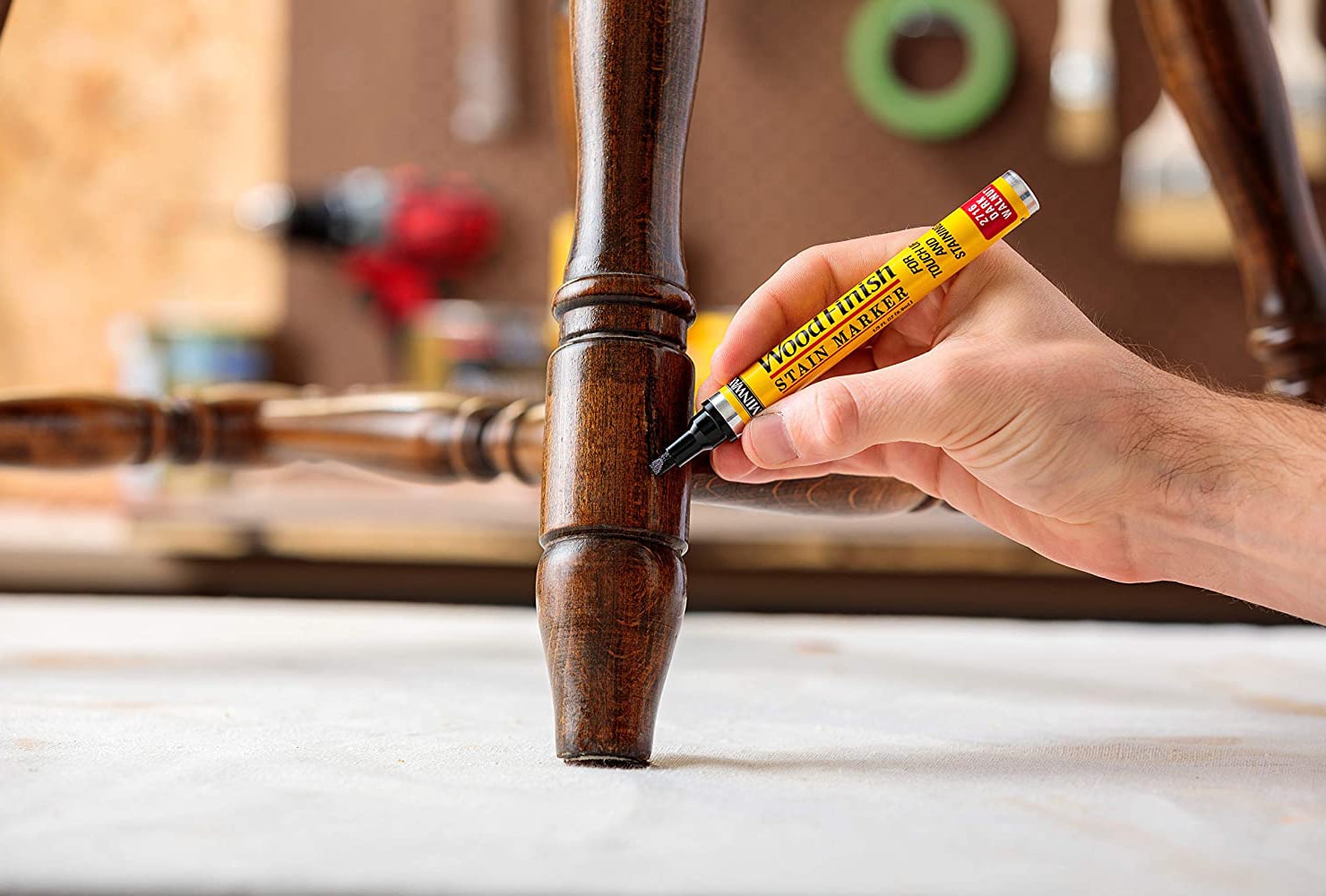 Add Large Items
Luxury homes have plenty of square footage, so they tend to have large furniture pieces. Unfortunately, these large items tend to be extremely expensive. But, there's a hack! Putting two small pieces together, for example, two small coffee tables or cupboards, can be a great solution. Now you can enjoy the illusion of one large and interesting item. Another way of making your space appear more high end is to introduce oversized pieces of art, large candles with your beloved scent or greenery to your home.
Summary
All in all, transforming your home into a more luxurious place doesn't mean spending a fortune. You just need to take another glance at your possessions and figure out a way to upgrade them. In programs like Live Home 3D, there is a walkthrough feature that lets you foresee the feeling of the planned interior design before any changes are made. It is an efficient method to utilize the available resources before you actually start spending money on your home upgrade or renovation.
Learn More About Live Home 3D for:
Published: December 2022