7 Key Principles
It may be a challenge for a beginner to understand which manipulations will help create a minimalist home interior design. Still, there are several useful tips to simplify the process. Stay tuned to get a more in-depth insight into the style specifications. Here is where the journey begins!
Plenty of Space
In general terms, the style under analysis is characterized by the spaciousness of the premises with minimal furniture and other interior elements. It would be a mistake to equate this style with asceticism. Unlike the latter, minimalist interior design is distinguished by comfort, coziness and soft beauty.
The more free space that is present in the house, the better such a style can be realized. This solution is often achieved by dismantling partitions, replacing interior doors with arches, increasing window openings and creating a second-light source in two-story dwellings. This effect of enlarged space is also achieved through visual illusions like mirrors or glass surfaces.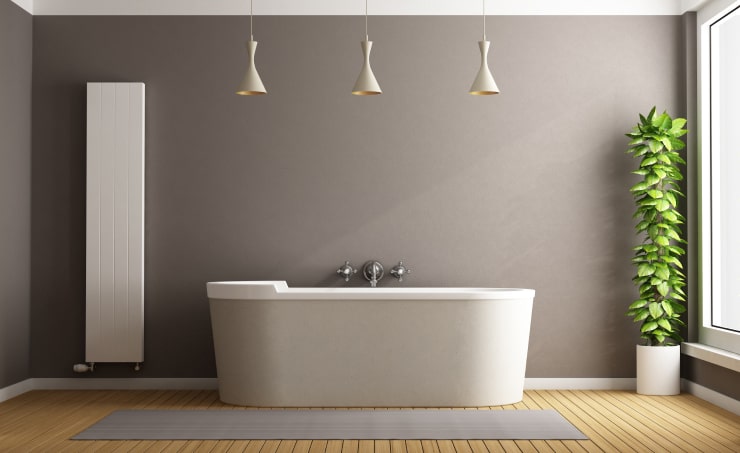 Minimalist Simplicity
Minimalist interior design is often mistakenly considered boring. However, the reality is more ambiguous. The style under analysis is just a conscious choice of quality over quantity. This primary rule should be followed in all design aspects—from selecting materials to reorganizing the interior house space in general.
Finishing a floor in natural colors is the best way to express laconism in the interior. Laminate, polymer coating, parquet and plain carpet will pass. It is not necessary to use the same floor type in all rooms. For example, a high pile rug would be a fantastic choice for a bedroom.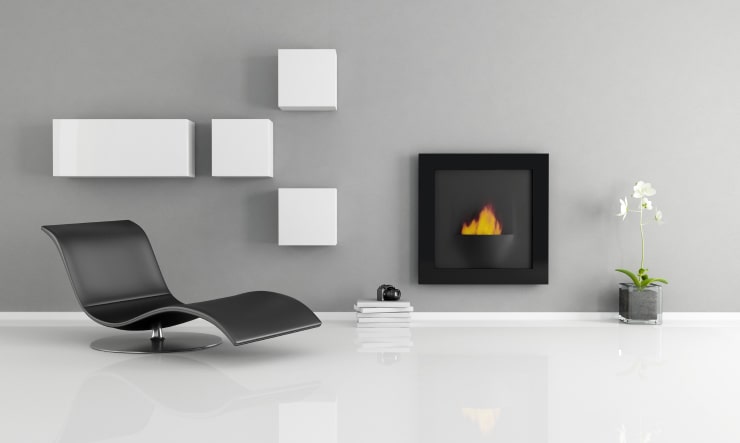 Well-thought-out Storage
There is one important thing to consider when turning minimalism into your style of life in the long run—storage. There is no chance for clutter when taking into account the number of colors, textures and décor elements. In this perspective, you have to make your living space as multifunctional as possible.
To achieve the effect, you should select furniture with hidden compartments. For instance, consumers may choose multifunctional bottom bookshelves that will serve as a space for storage along with a little table. This will help you enhance your minimalist interior design.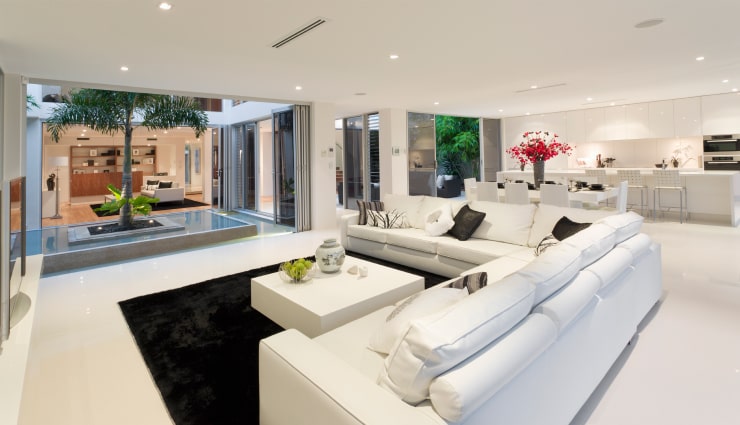 Minimalist Color and Texture Choice
You should choose a color scheme with calm and warm tones. Of course, the classic black and white option is always a good choice. However, you can combine shades of brown and gray or add some other accent halftones to achieve the necessary effect. In simple words, minimalism is associated with order, so colors should match without creating any visual chaos.
When it comes to textures, everything that looks natural will work. For instance, the simplest solution for ceiling design is to cover it with paint. When decorating the walls, glass, concrete and natural stone with a marked relief structure are always welcome.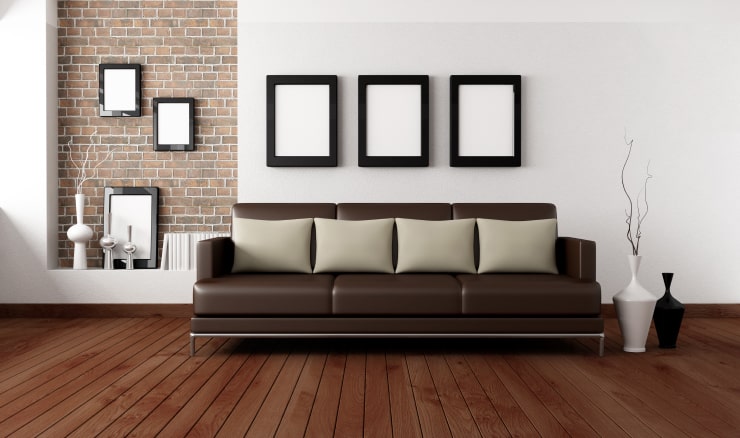 Minimalist Materials
In minimalism, the preference is given to natural materials: stone, wood, leather, linen fabrics, etc. Frequently, they are presented in their original form without any additional manufacturing features.
The focus is on rough textures. For instance, minimalist interior design may include walls made of brick and concrete without wallpaper and dyestuff. The use of metal details makes the inner space look more modern. Metal parts of chairs, tabletops and shelf racks will contribute to the elegant minimalist solution of your dwelling.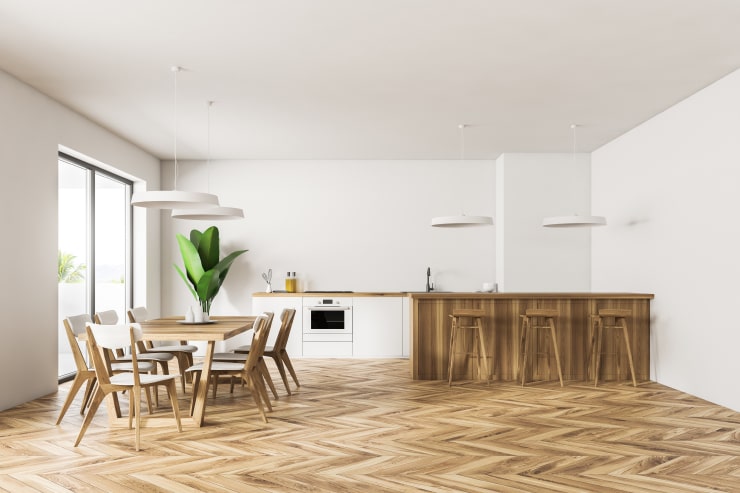 Focal Point
Without a doubt, you create the focal point of a room with furniture and accessories. You need to highlight the overall functionality of the space, so the focus can't be placed on a window decoration or a bright picture on the wall.
This doesn't mean consumers can't create an artistic composition in a minimalist home interior. However, it shouldn't be included only to add beauty to the space in which you live—its goal should be more varied. The example with floor bookshelves will work here as well.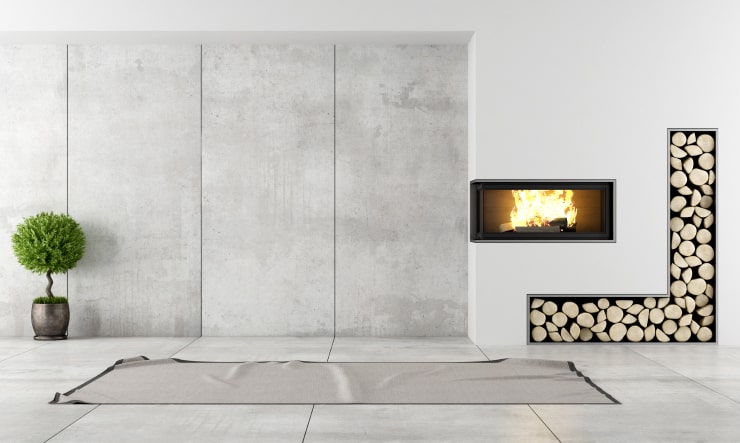 Negative Space
This notion is used to describe blank areas in the house that are not occupied with any décor and furniture. Such spaces can help you visually enlarge the interior size and add airiness.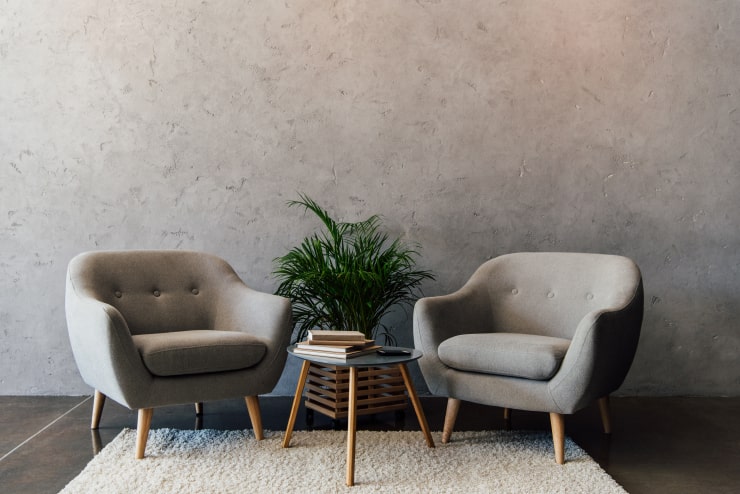 Wrap It Up
Contrary to popular belief, minimalism doesn't coincide with the lack of something. The trend under consideration highlights that a maximum of functionality and freedom can be represented with a minimal number of items. Keep in mind that less is more.
The minimalist interior is perfect for those who are tired of pretentiousness and yearn for elegant simplicity. With the help of this style, customers can easily create a pleasant atmosphere of comfort. Strict lines and simple but interesting textures and colors form a peaceful state of mind.
Revised: March 2023