Understanding the Barbiecore Aesthetic
So, what is the essence of Barbiecore interior design aesthetic? Unsurprisingly, it celebrates all things pink, playful and glamorous style, yet at the same time chic and sophisticated. Inspired by the iconic Barbie doll, this design style captures her timeless elegance and charm. To give the Barbiecore vibe to your home you need to reflect the spirit of Barbie's world that represents the feeling of joy, excitement and empowerment.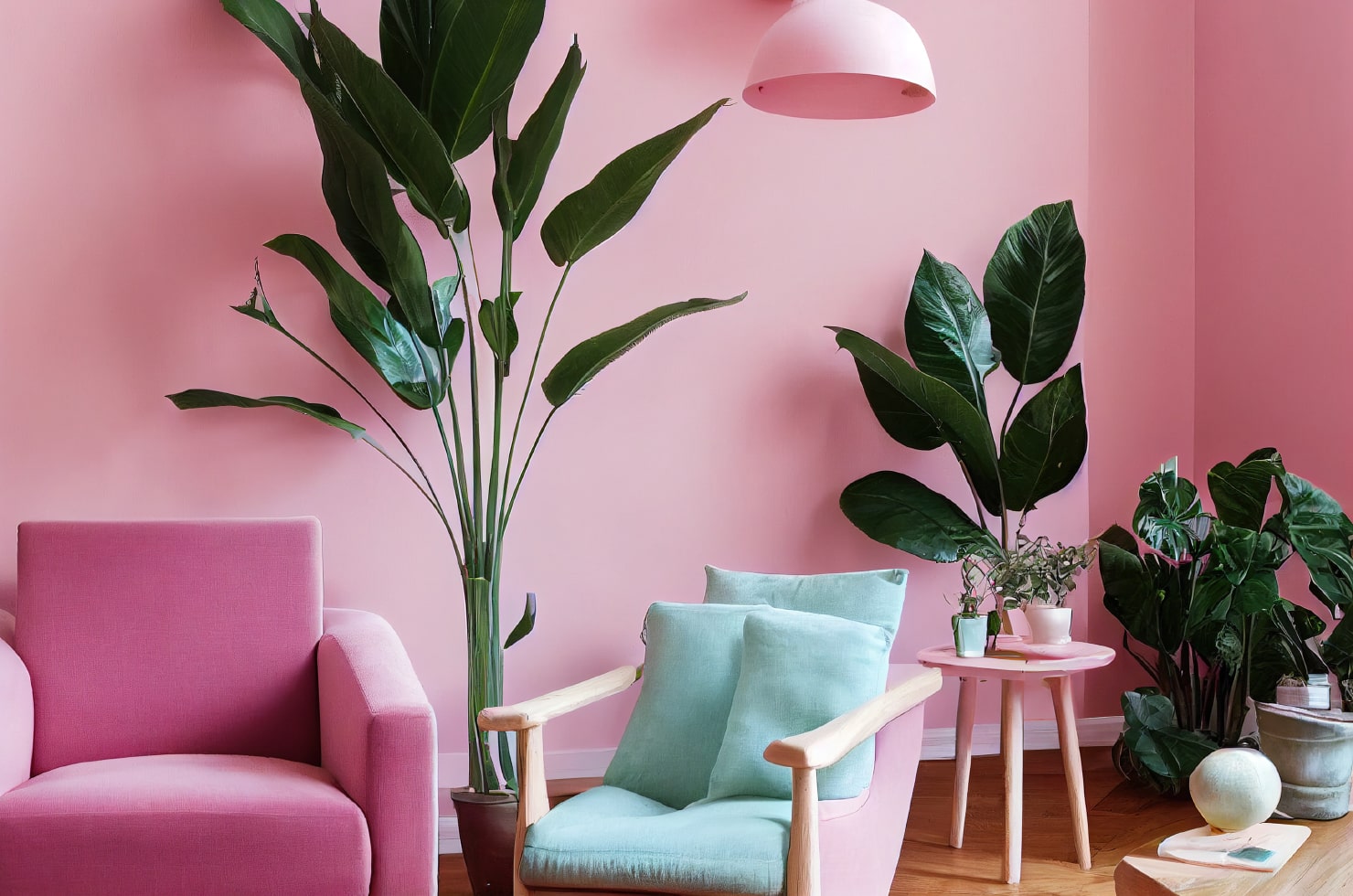 Origins of Barbiecore
The Barbie doll was first introduced in the 1950s and quickly became a cultural icon. She embodies the ideals of beauty, fashion, femininity and women's achievements. Over the years, Barbie's influence expanded beyond the toy industry and entered the world of interior design, giving rise to the Barbiecore aesthetic.
Barbiecore is a reflection of the influence that Barbie has had on popular culture. This doll has encouraged generations of girls to dream big and embrace their individuality with her exquisite style and wide range of careers. The Barbiecore aesthetic pays homage to this cultural phenomenon, allowing people to bring a piece of Barbie's world into their own homes.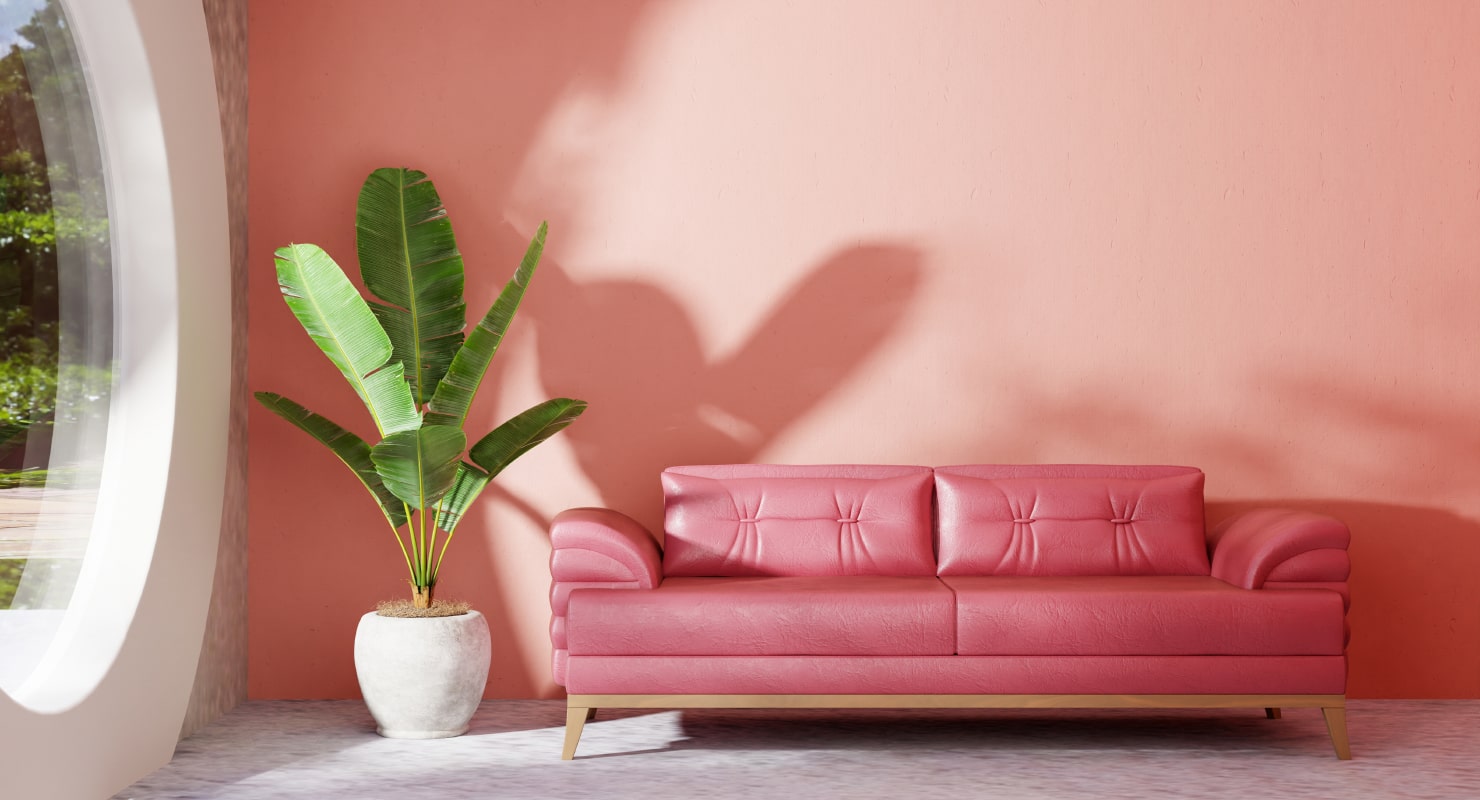 Key Elements of Barbiecore Design
Let's have a look at some Barbiecore essentials to incorporate in the future room or house design.
Pink, Pink, and More Pink
It's not Barbiecore without pink, obviously. However, it doesn't have to be all about hot pinks and vibrant fuchsias. If you feel stressed out surrounded by such striking colors, you can add blush pink shades to walls and soft pastels to furniture, while mixing it with some bright pink decor elements.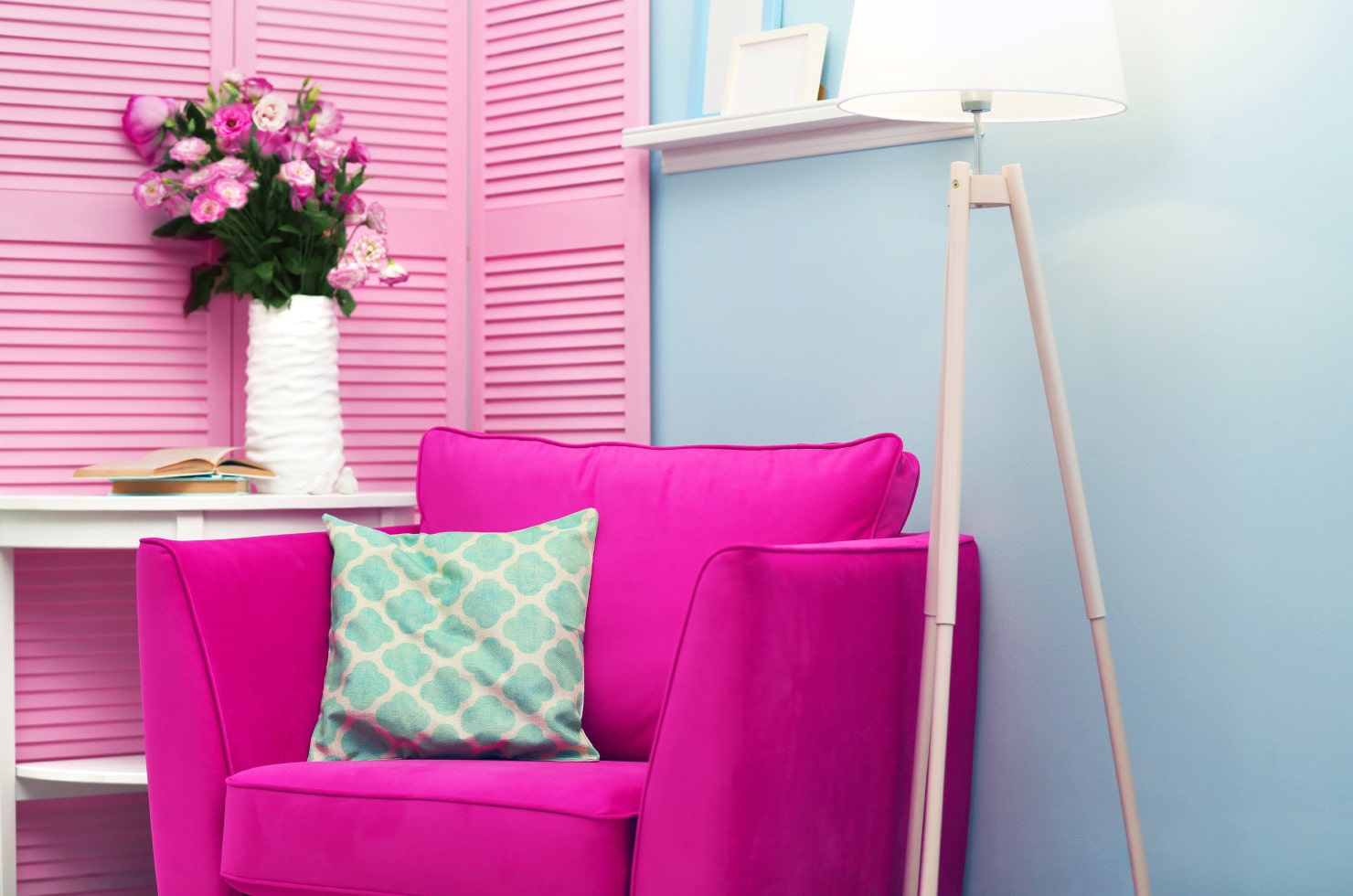 Glamorous Touches
What is Barcbiecore without glamor? Don't hesitate to add crystal chandeliers, mirrored furniture and plush textures to your room or entire house. These opulent touches are more than welcome in the Barbiecore design.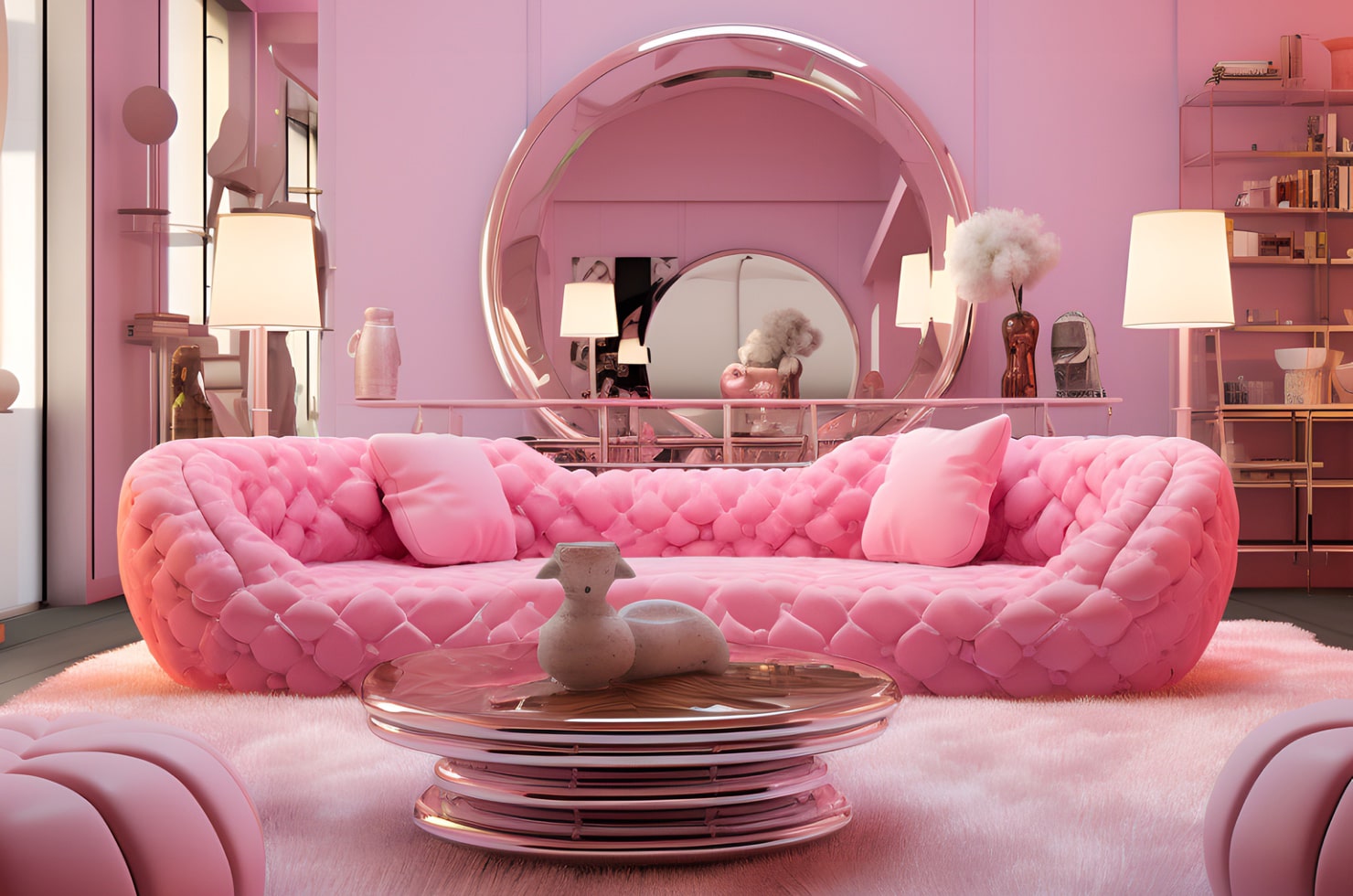 Vintage Vibes
Barbiecore interior seeks inspiration from the past, the mid-century era in particular. Choosing vintage pieces and retro-inspired decor is key to achieving the nostalgic feel of Barbiecore. Think about adding mid-century modern furniture, floral wallpapers, and retro accessories to transport yourself back in time while staying true to the aesthetic.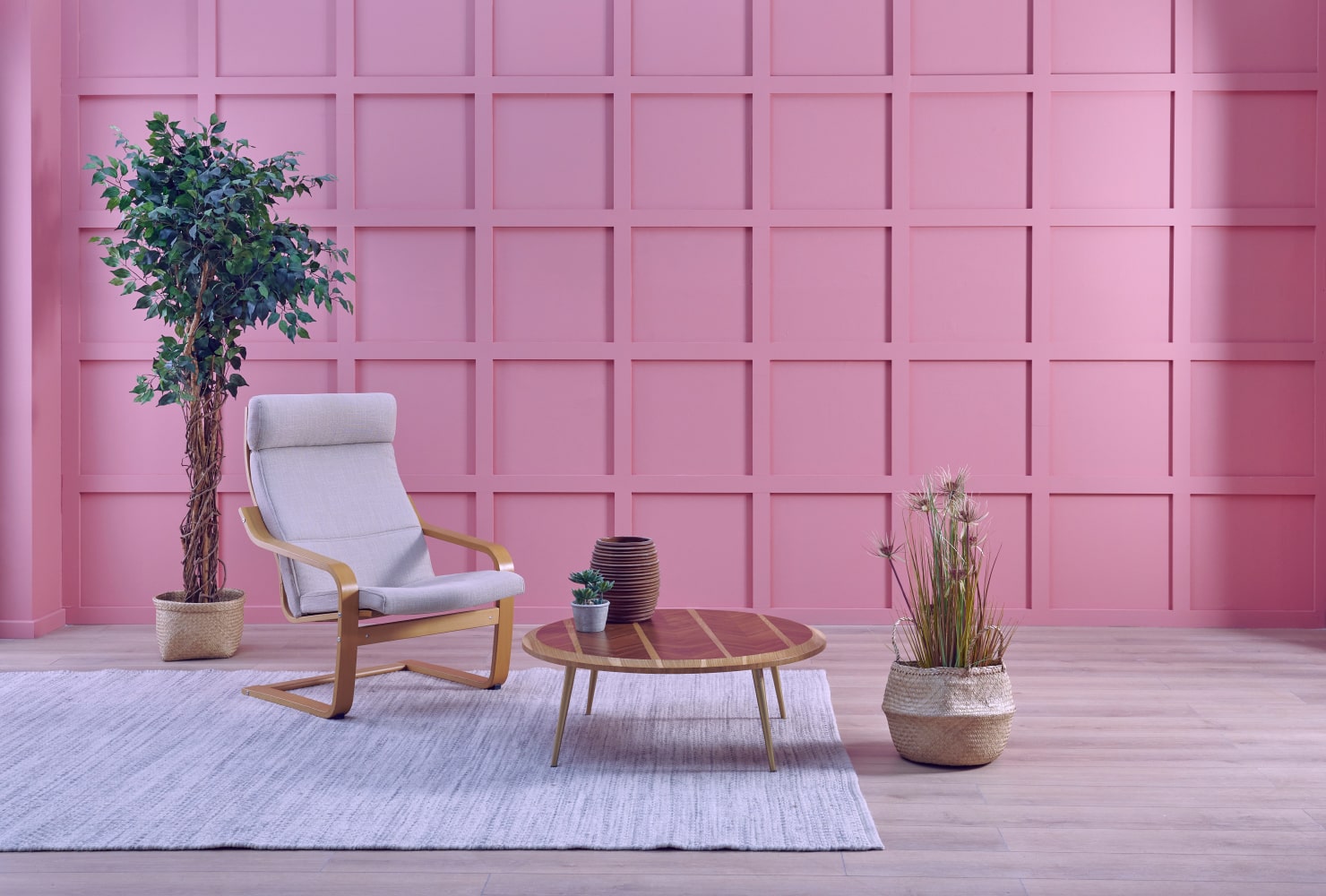 Feminine Accents
Although everyone expresses their femininity in their own unique way, there are a few things we can suggest to pay tribute to Barbie's feminine vibe. Try adding flowers, ruffled fabrics and lace details into your space to achieve the perfect Barbie charm.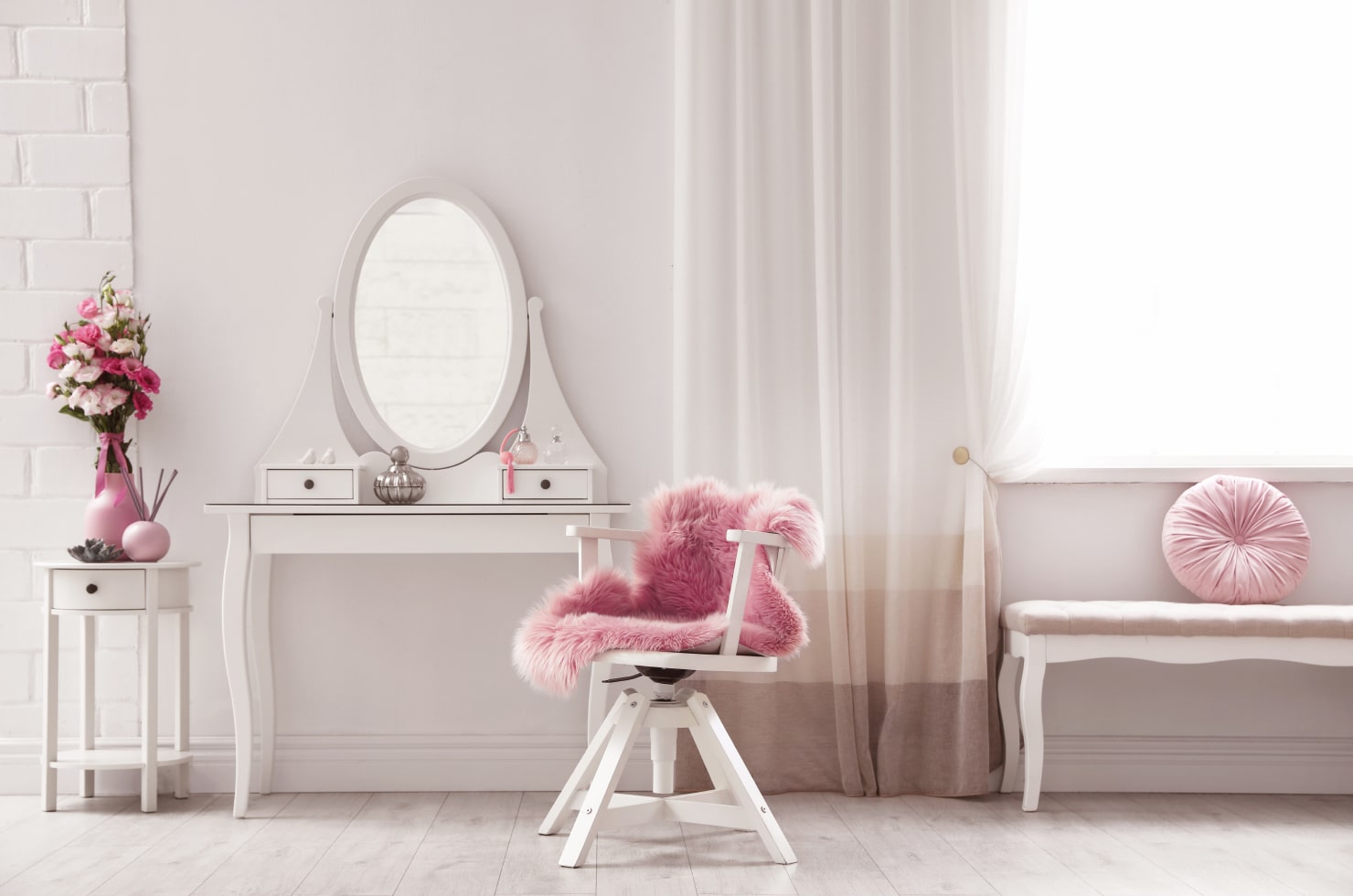 Playful Patterns
Experiment with bold patterns to add playfulness to your Barbicore space. You can incorporate polka dots, stripes, squares or chevron into the furniture, wallpaper, or accessories. Seek balance between all the patterns and the overall design of the space, so that they harmoniously complement each other.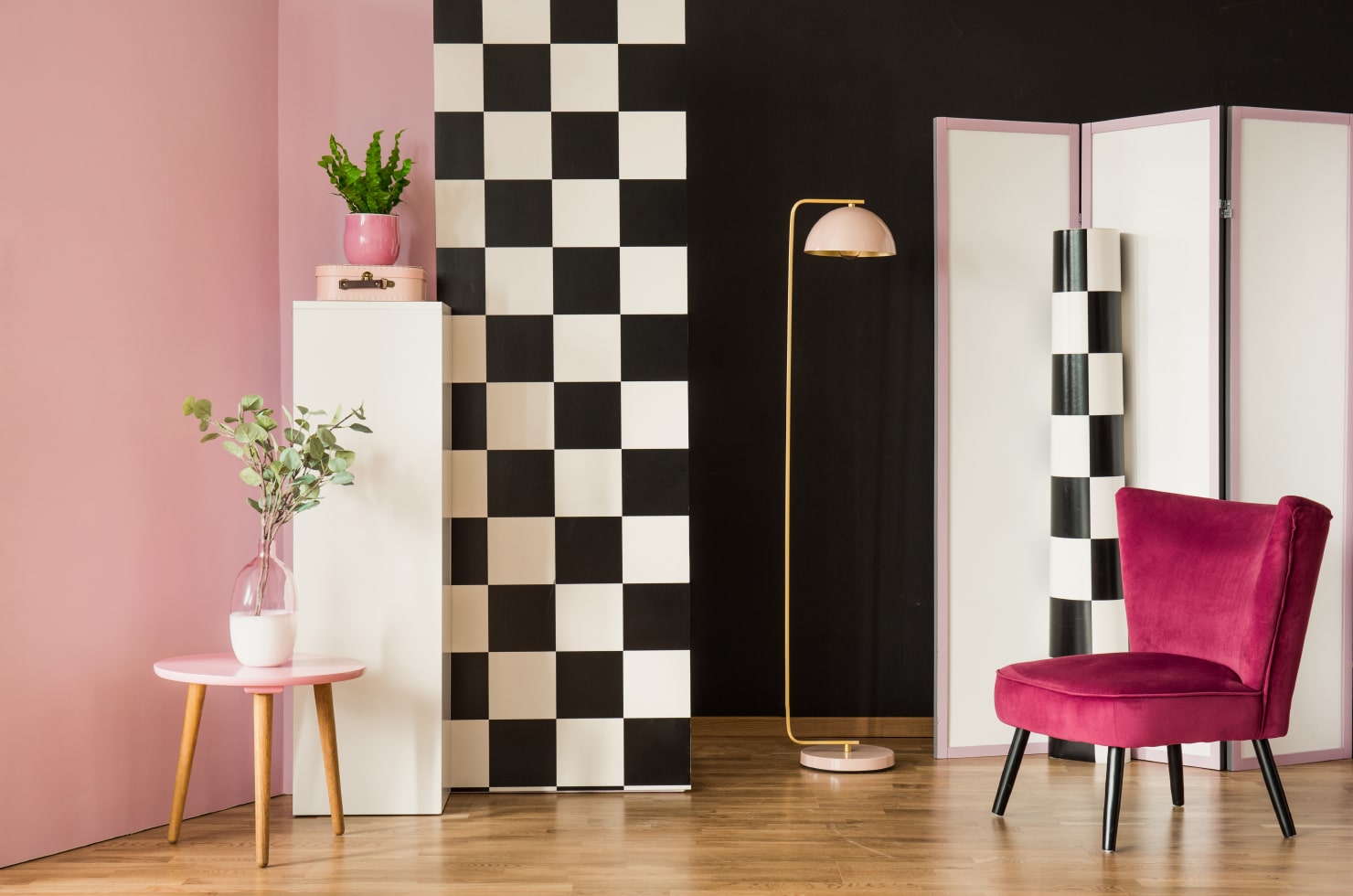 By adding these key elements to your home, you can create a Barbiecore space that is not only visually stunning but also captures the essence of Barbie's world. From the vibrant colors to the glamorous touches, the Barbiecore aesthetic is a celebration of beauty, femininity, and the power of imagination.
How to Incorporate Barbiecore in Your Home
Ready to transform your home into a Barbiecore paradise? Here are some practical tips to help you get started.
Choosing the Right Colors
When it comes to Barbiecore, the color palette plays a crucial role. Opt for shades of pink, ranging from soft blush to vibrant magenta. Complement the pink hues with neutral tones like white, cream, and gold to create a balanced and harmonious look. Light turquoise and shades of azure wil help balance the overall pink interior.
Selecting Barbiecore Furniture
When selecting furniture for your Barbiecore-inspired space, look for pieces that embody elegance and femininity. Choose gracefully curved sofas, tufted armchairs, and delicate vanity tables. Consider incorporating Barbie-inspired furniture pieces, such as a pink velvet chaise lounge or a vanity with a mirrored finish.
Barbiecore Accessories to Consider
No Barbiecore space is complete without the right accessories. Consider adding glamorous touches like crystal chandeliers, oversized mirrors, and fluffy rugs.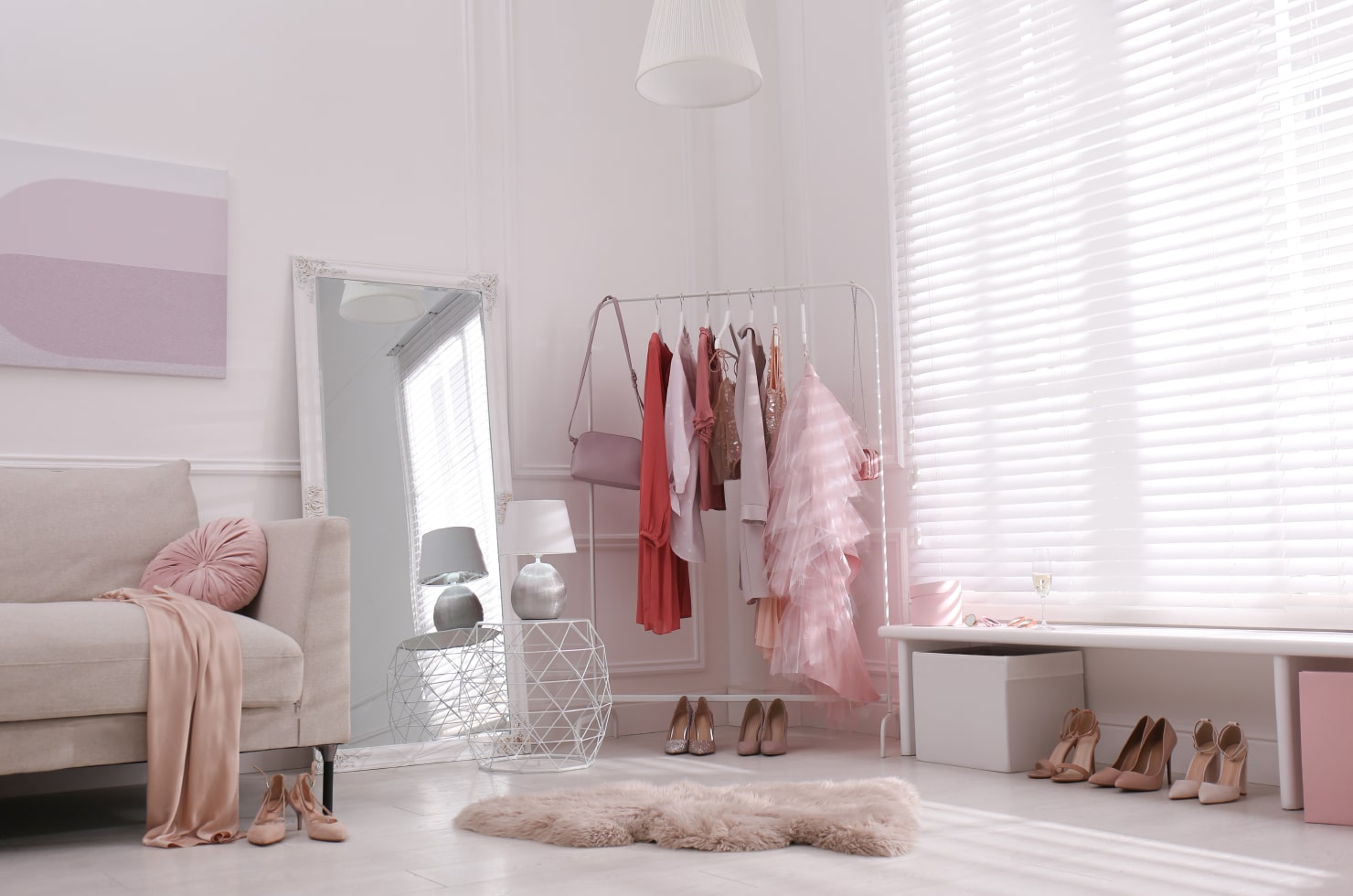 Room-by-Room Guide to Barbiecore Design
Now that you have a good understanding of the Barbiecore aesthetic, let's explore how to bring this style to life in each room of your home.
Creating a Barbiecore Living Room
In the living room, focus on creating a cozy and inviting space. Incorporate plush sofas in soft pink or neutral tones, adorned with fluffy throw pillows. Add a touch of glamor with a crystal chandelier hanging from the ceiling, and complete the look with a statement coffee table featuring mirrored surfaces.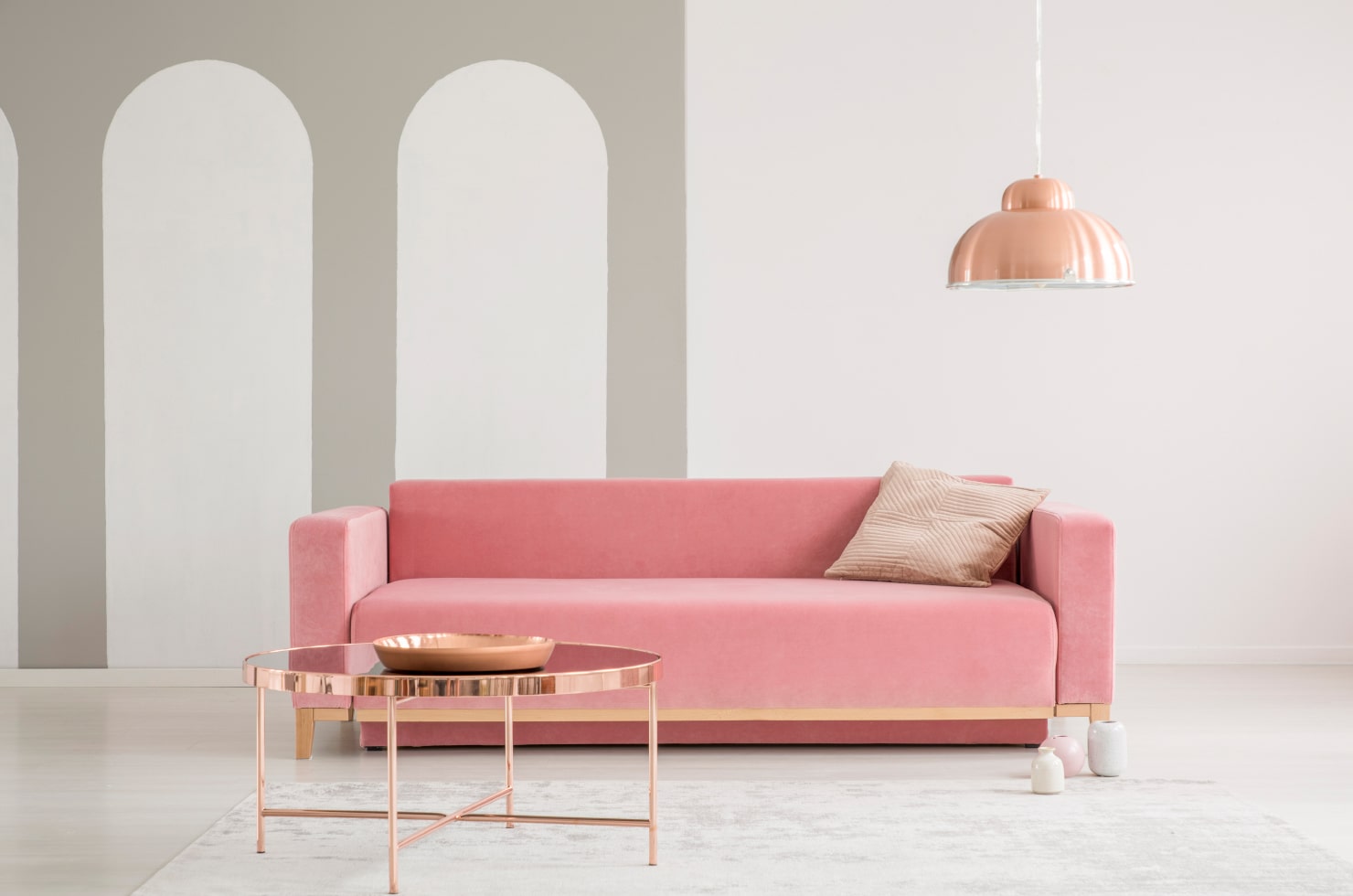 Designing a Barbiecore Bedroom
In the bedroom, aim for a dreamy and romantic atmosphere. Opt for an elegant upholstered bed with a tufted headboard and layers of plush bedding. Add a vanity area with a glamorous mirror and a vintage-inspired dressing table. Personalize the space with artwork featuring Barbie-inspired motifs.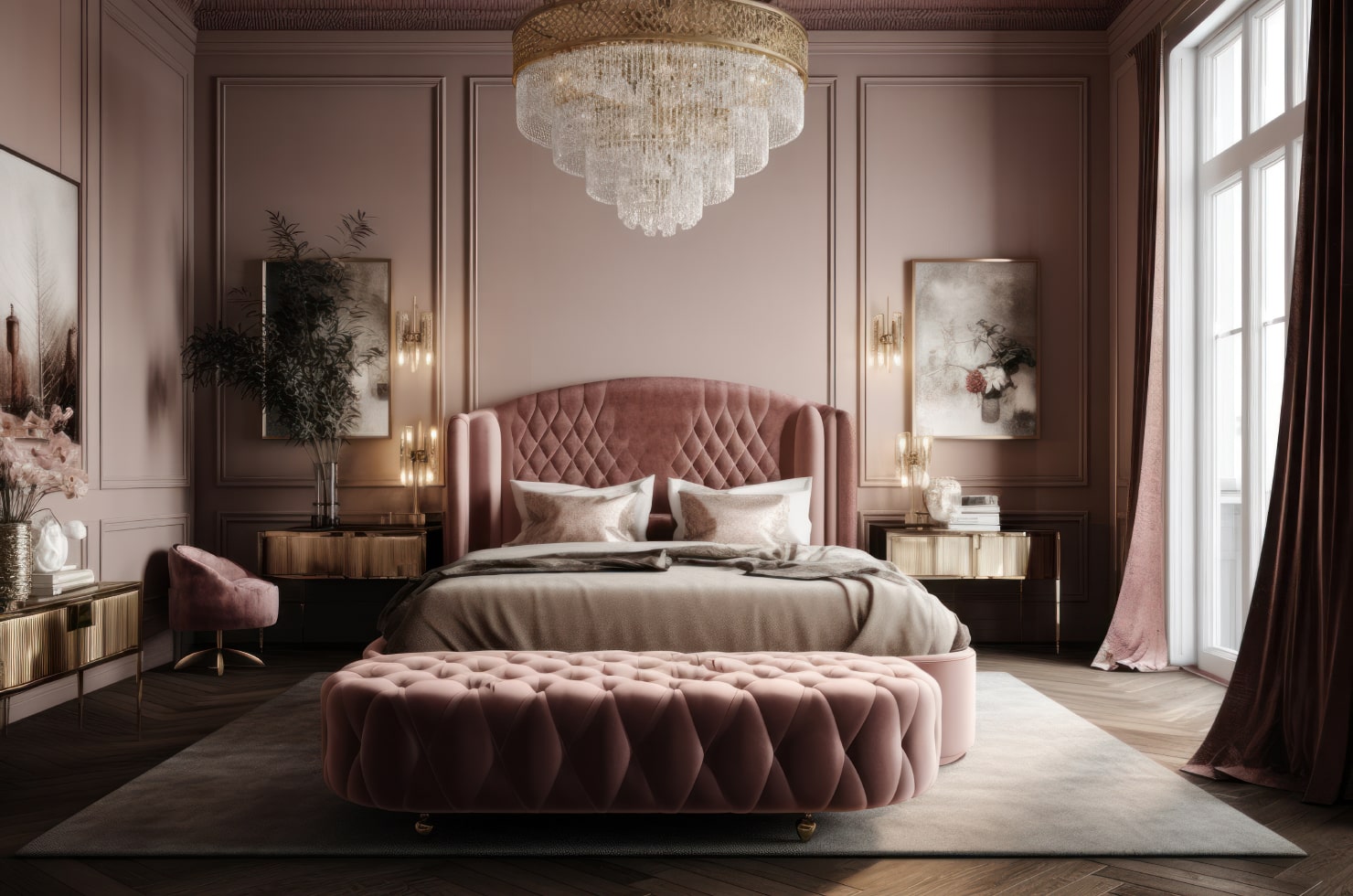 Barbiecore Kitchen Ideas
Bring the Barbiecore aesthetic into your kitchen by incorporating retro-inspired appliances in bright or pastel colors, such as a pink refrigerator or a mint green oven. Display your collection of vintage teacups or showcase playful kitchen accessories in shades of pink.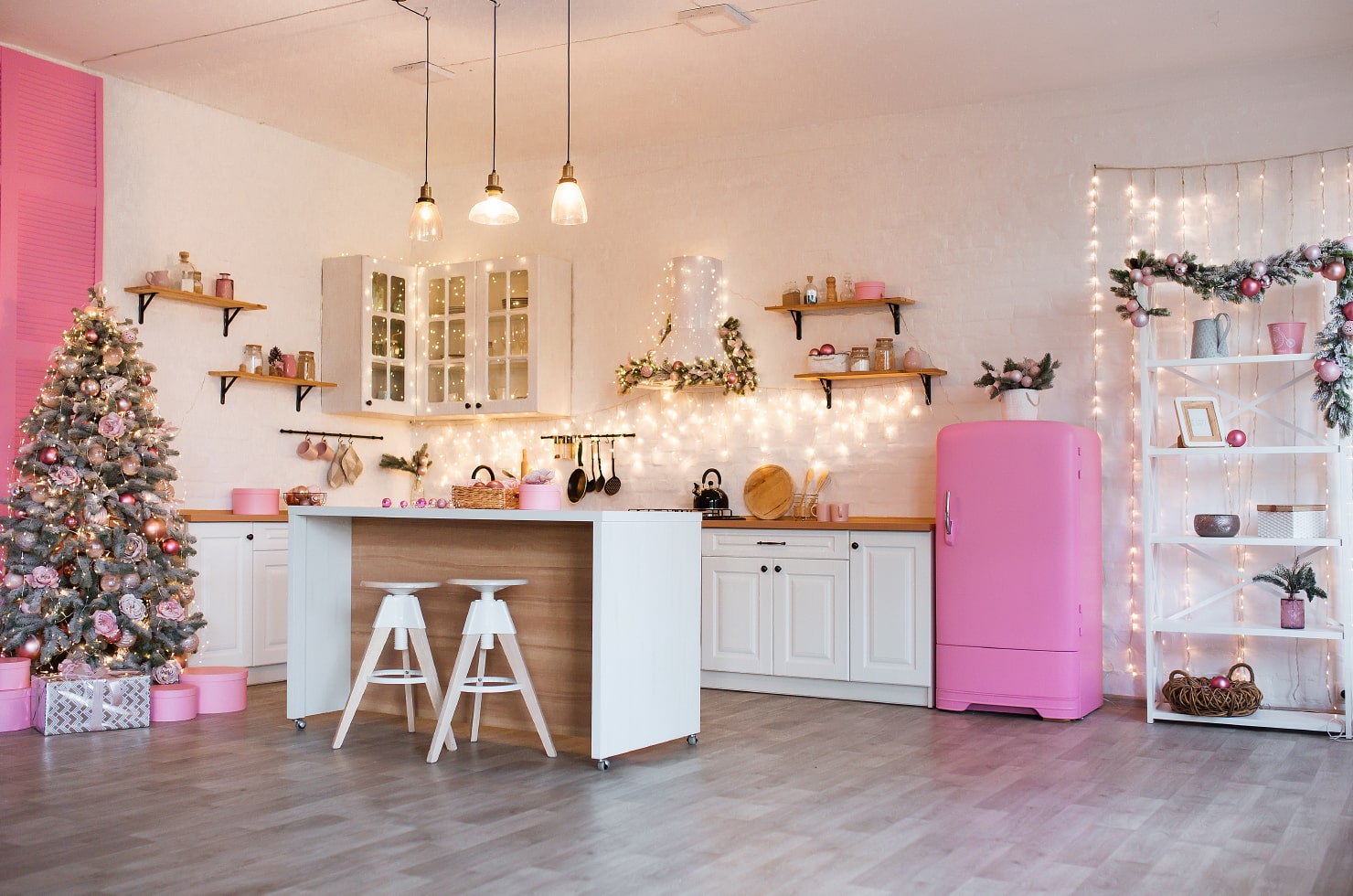 Tips for a Balanced Barbiecore Interior
While embracing the Barbiecore aesthetic, it's important to maintain a balance to avoid creating a space that feels overwhelming or too childish. Here are some tips to keep in mind.
Mixing Barbiecore with Other Styles
Barbiecore works well when combined with other design styles. Consider adding touches of modern or minimalist elements to create a harmonious balance. Incorporate sleek lines and clean surfaces to juxtapose against the feminine and playful aspects of Barbiecore. Art Deco elements in golden palette with strict geometric lines always add to the grandeur and luxury of any space.
Avoiding Overwhelming Pink
While pink is the cornerstone of Barbiecore, it's important to avoid going overboard. Use pink as an accent color and balance it with neutral shades to create a visually pleasing space that feels sophisticated rather than overwhelming.
Keeping Barbiecore Chic and Not Childish
To maintain a chic and mature vibe, choose furniture and decor pieces that have a timeless elegance. Combine vintage-inspired elements with sleek modern furnishings to strike the perfect balance between nostalgia and sophistication.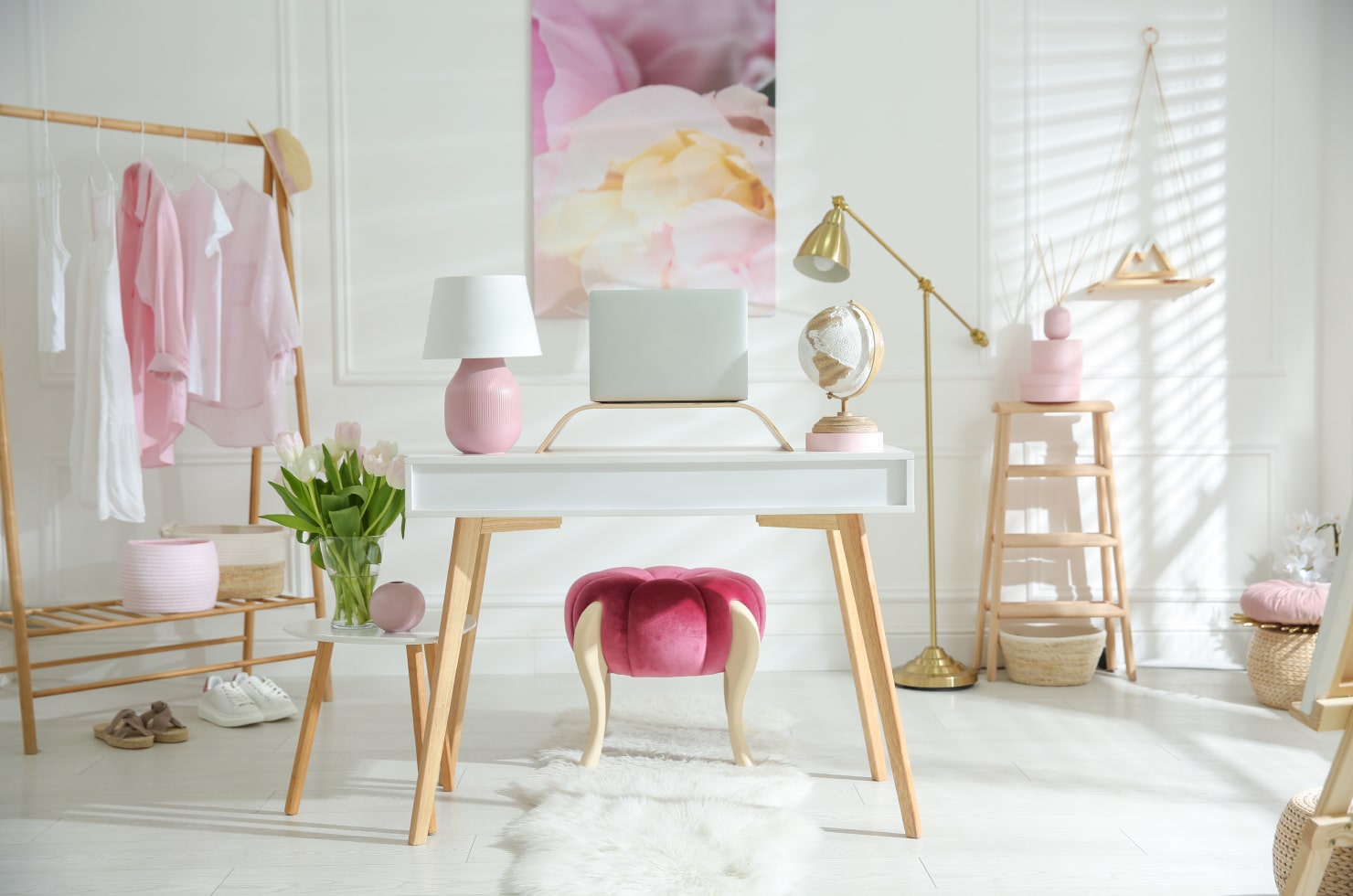 With these tips in mind, you're now equipped with the knowledge and inspiration to embark on your Barbiecore interior design journey. Can't wait to practice your design skills? Download the Live Home 3D app and make your own Barbiecore-inspired houses and interiors! Whether you decide to transform your entire home or incorporate subtle Barbiecore touches, Live Home 3D can help you in making this aesthetic a reflection of your own unique style and personality.
Learn More About Live Home 3D for:
Published: July 2023