Use Pastel Colors
The 1980s interior design trends were greatly influenced by the mood of that epoch, so bold tones and brightness were usually mixed with soft and elegant lines and colors. Pastel enthusiasts didn't find anything wrong with painting the entire house in light blue or green. Purple and pink extras were really beloved as well.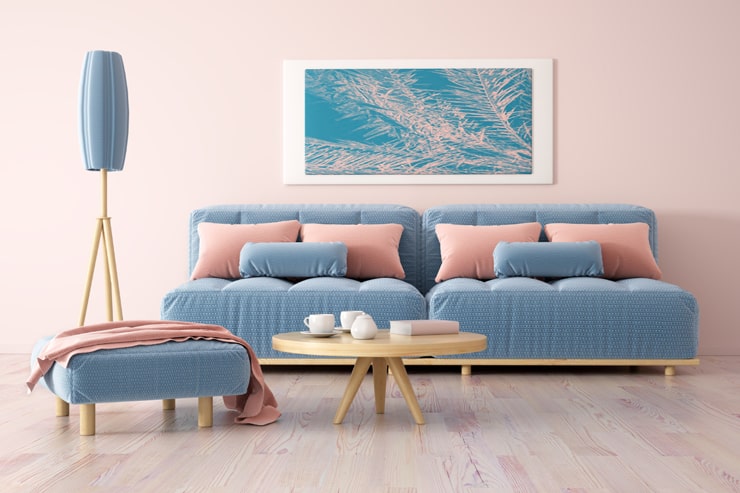 Consider Memphis Style
Gradually, fighting against minimalistic design solutions made people choose brighter and more interesting options. That is how a so-called rebellion movement in the field began. Neon lights, large patterns with curved edges and curious geometrical furniture configurations─known as Memphis style─were welcome in people's homes in the 1980s.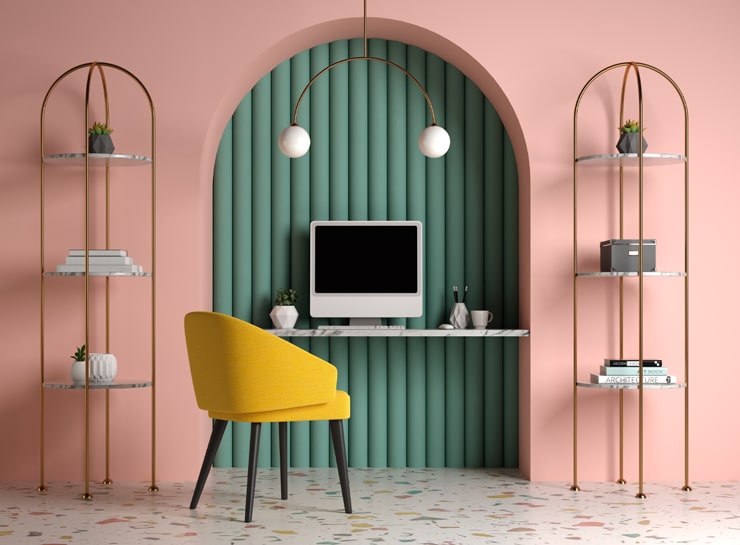 Floral Bed Covers
Simple yet stylish, ornate but elegant—such bedding evoked different feelings in people. On the one hand, these plant-like patterns positioned everywhere in the house may have seemed a bit overwhelming (and sometimes people couldn't find the balance), but, if the harmony was preserved, rooms achieved a nice mood of magic.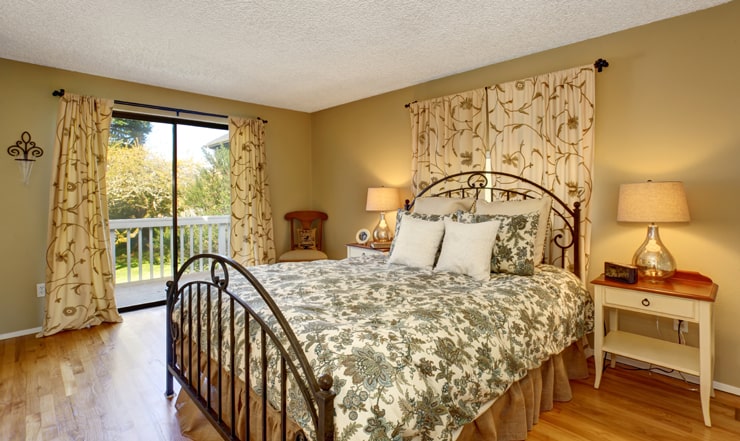 Curtains Above the Bed
Those who desire to achieve a 1980s home decor trend shouldn't miss the canopy bed. This will surely add a chic touch to any bedroom. The choice was made in favor of beautiful models, either light or heavy.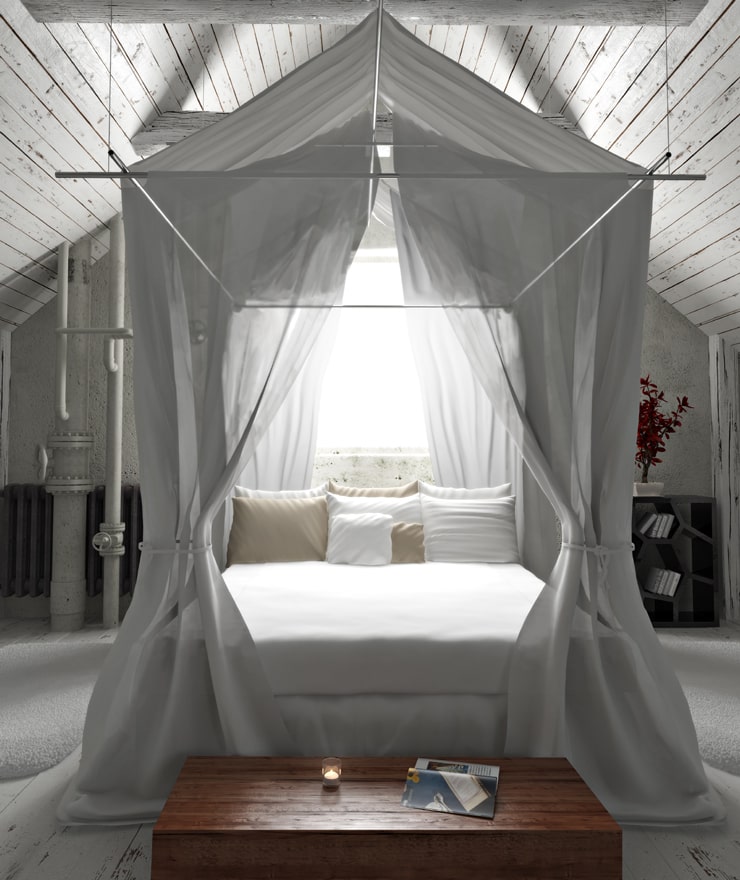 Tropical Prints
As you may guess, a passion for flowers and plants couldn't help but be reflected in interior design layouts. Wallpapers, bed sheets, curtains, tablecloths—just consider one or a combination of options to achieve the fullness of flavors and richness of tones from your surroundings.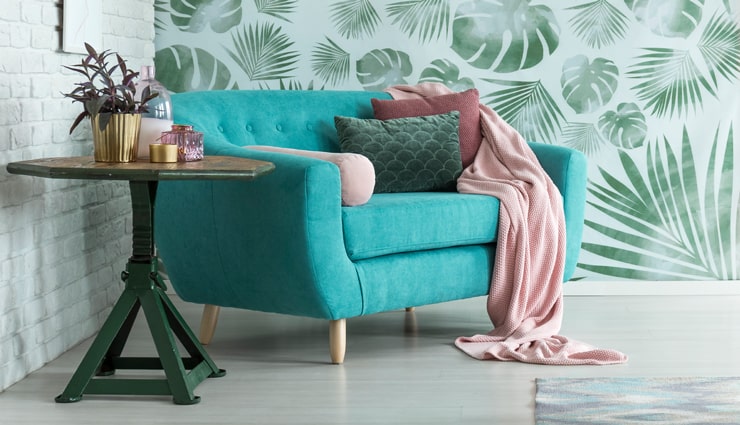 Heavy Drapes
Sets of heavy curtains in rich and vibrant colors are something irreplaceable for a person for whom 80s interior design trends aren't just a memory. During this era gaining momentum once again, drapes were commonly giant and extravagant to some extent. By covering windows with them, people could create a perfect space for relaxing and recharging their batteries while sleeping.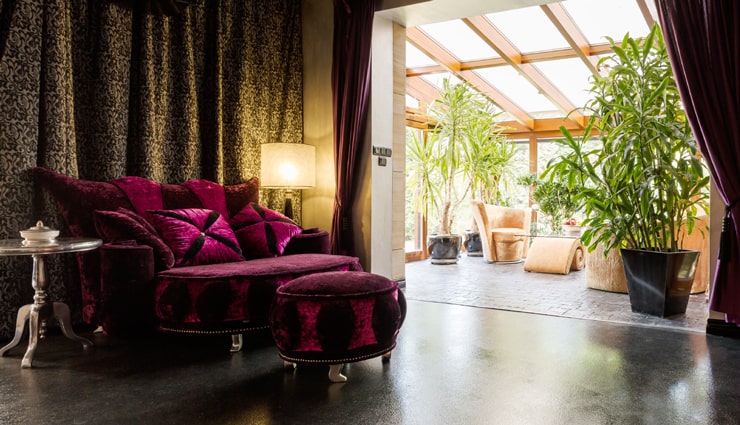 Lace Curtains
Lace options for curtains were frequently preferred, even though their practical benefits were not as evident compared to other alternatives. Tenderness and beauty at the same time—is just one of the reasons why this trend continues, even today.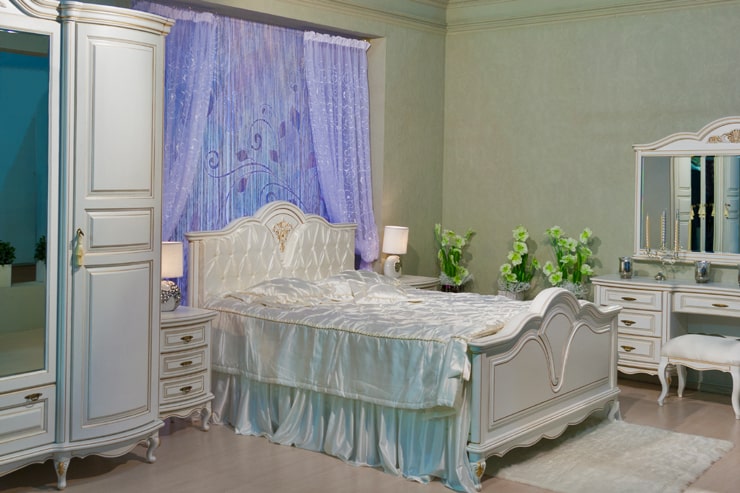 Lacquer Cabinets
It is all about choosing materials for your kitchen. Nowadays, minimalist and stylish options like stainless steel appliances or granite counters are very popular. However, back in the 1980s, lacquer units ruled the kingdom, and the shinier, the better. Taking into account the peculiarities of this finish, it made the room look brighter, since light reflection was increased.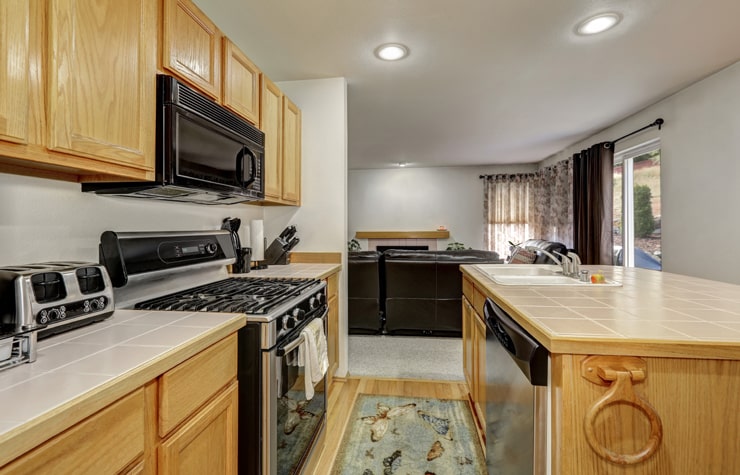 Entertainment Centers
The technological evolution of today allows people to enjoy music and movies through high-quality screens, smart home devices or speakers breath-shaking in sound and volume. Compact solutions are popular today, but chunky and large entertainment centers were extremely popular back then.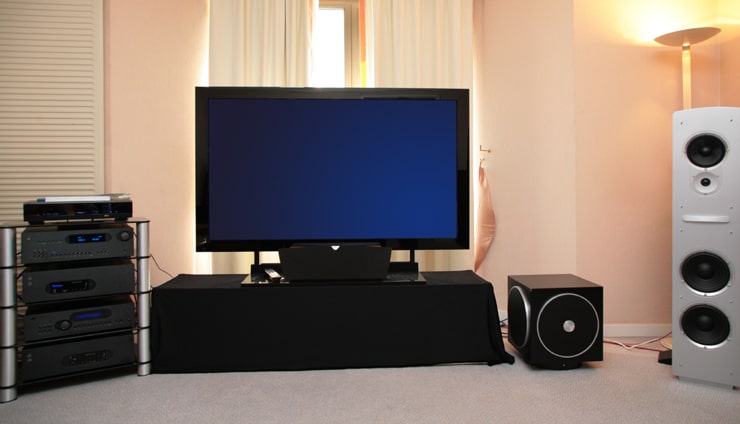 Racks With CDs
The collections of CDs were really impressive, and places to store them were not hidden under beds or in huge packages. This 80s interior design option can be compared with bookshelves: if there are plenty of items, why not keep them in order and show them off?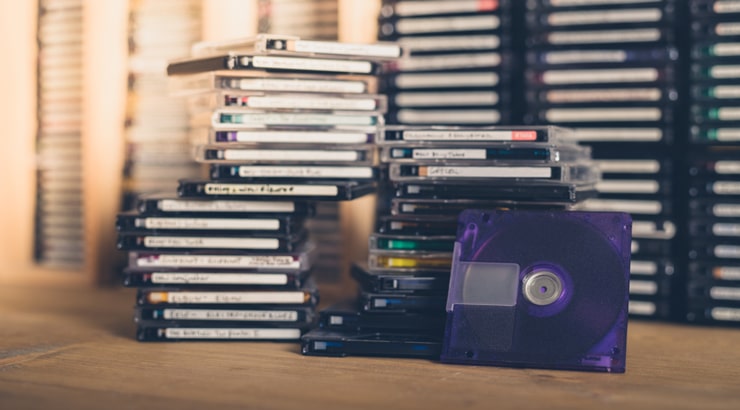 Hanging Plants
It didn't matter whether or not you had a green thumb—the quality and quantity of various plants might seem quite overwhelming, but this connection with nature was literally highlighted in every room of the house. It is like having a flat screen TV in your living room today. If you are looking for a means to bring back 1980s decor style to your home, add some hanging plants to your kitchen and living room.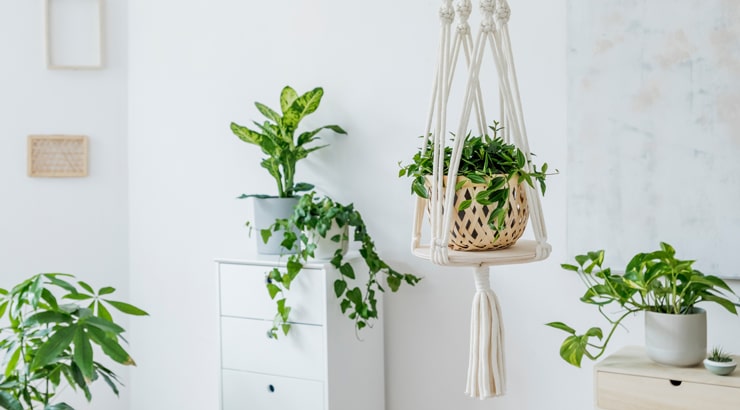 Brass Decorations and Kitchenware
One of the materials that just won't quit is brass. Its warm and somewhat antique visualization adds a lot of character to any space. The quality and durability is also excellent, so it is an obvious choice for wall decorations, kitchen cabinets or bathroom fixtures.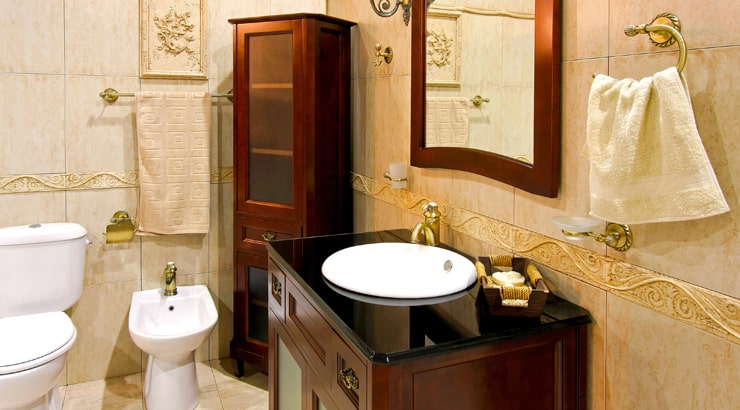 Try Different Design Options in Live Home 3D
If you are inspired by some of these ideas, why wait? Evaluate them with the help of Live Home 3D, an interior design app for your Mac, iPhone, iPad and Windows devices. Vivid 3D scenes and walkthroughs are very convenient for choosing the most appealing design variant.
Learn More About Live Home 3D for:
Revised: December 2022