LiDAR Room Scanner App for iPhone and iPad
Modern methods of interior design go far beyond using the tape measure and imagining what color and furniture will fit best. Nowadays, you can just scan a room with your iPhone or iPad, which supports LiDAR, and get its exact 3D model to further experiment with furniture arrangement and color options in the 3D environment. What could be more exciting?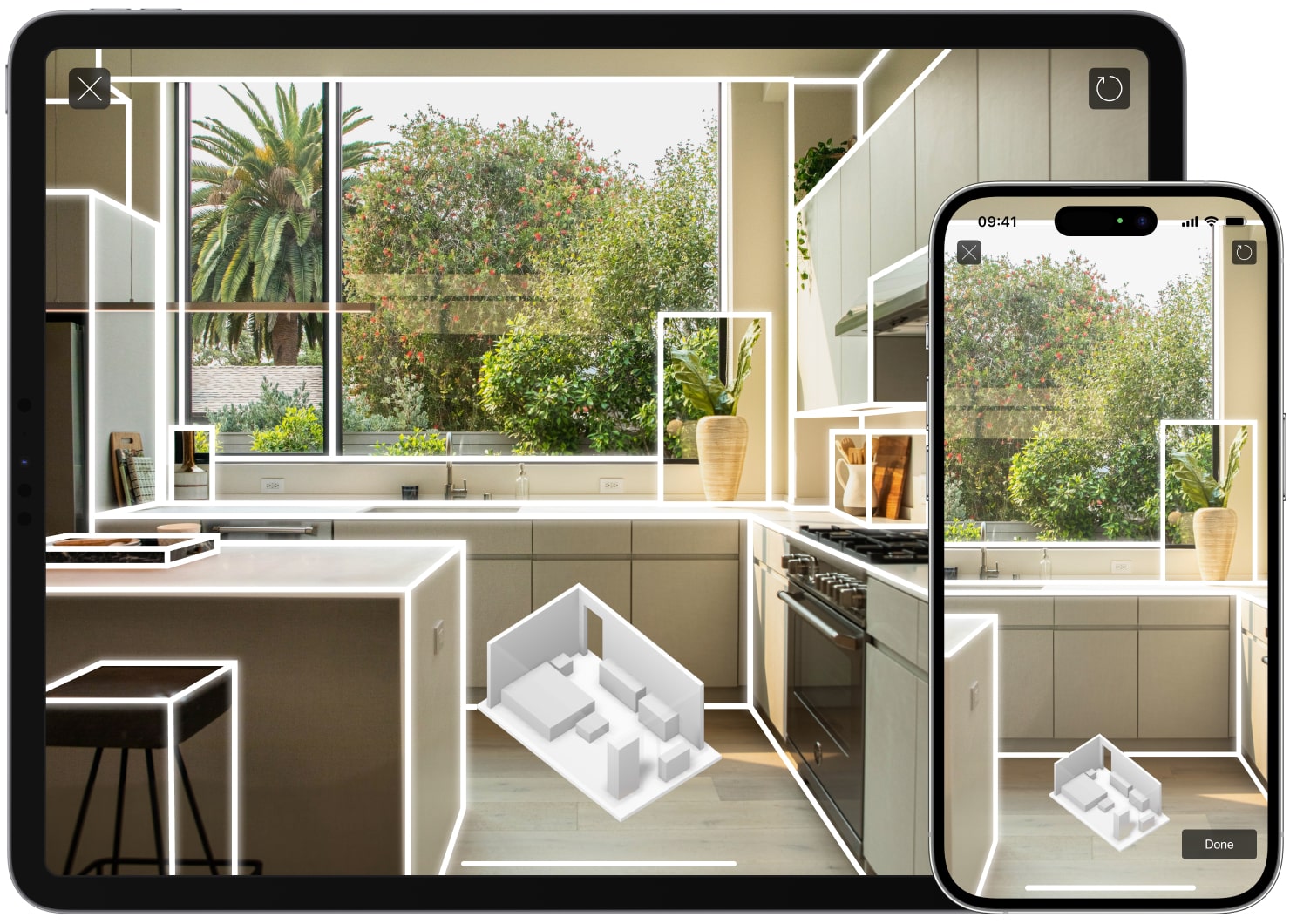 Give the Live Home 3D app a try and measure your rooms hassle-free. This intuitive home design app helps you with renovation and house-building tasks, creating a 3D copy of a house, room or office right on your device.
What Is LiDAR?
LiDAR is an abbreviation from "light detection and ranging." This method is a form of distance sensing that accurately reconstructs a 3D model of the environment or item being surveyed using the laser pulse. LiDAR makes it possible to scan the interior, thereby speeding up the 3D model construction tremendously.
Which iPad and iPhone Models Feature LiDAR Support?
For the time being, Apple offers LiDAR support only in their iPhone Pro models (i.e., iPhone 12 Pro, iPhone 13 Pro and iPhone 14 Pro) and their iPad Pro line released after 2020.
How To Create a 3D Copy of a Room in Live Home 3D
The steps below will explain how to scan a room with the help of LiDAR technology with your iPhone or iPad and then undertake interior renovations in the 3D copy using Live Home 3D. You can later work with your projects on your Mac or Windows devices.
Scan the Room With Your iPhone or iPad
Stay closer to the center of the room you want to scan and move around it if needed. If you need to create a project of a multi-room apartment or a house, move from one room to another and between the floors. Arrange all the scanned rooms in your project. The How to Use Room Scanner article will guide you through this intuitive process. And for those who are more interested in visual instructions, the same information is available in the Scanning a Room in AR video.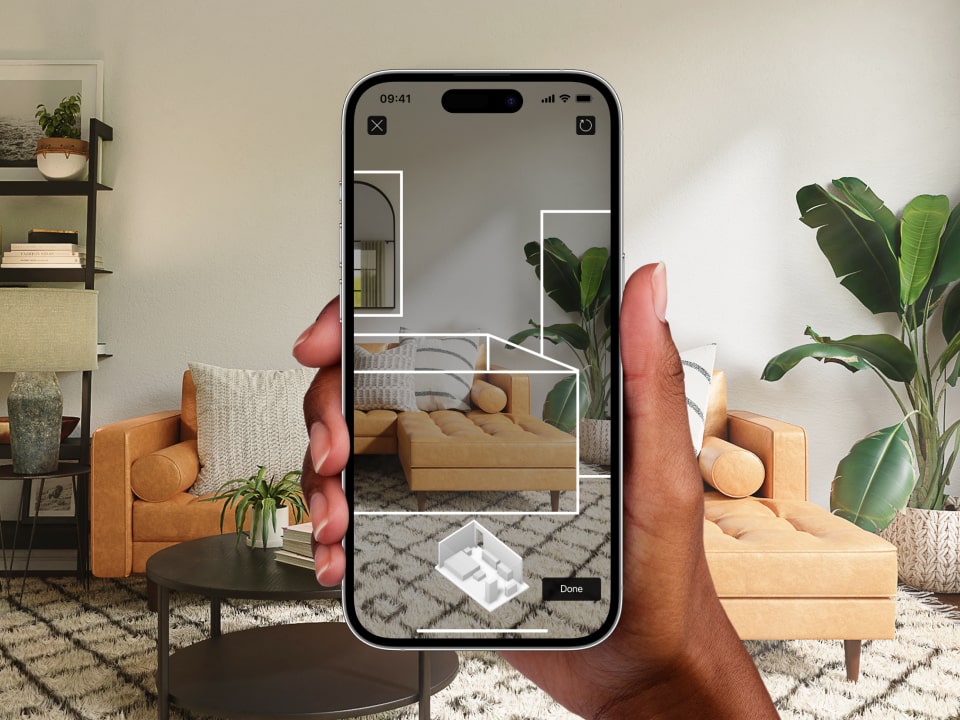 Work With Your Home Design Project
Now that you have the 3D model on your device, it is time to design and apply the needed materials and add furniture and decor items. For this, simply use the embedded collection provided by Live Home 3D, which includes 2,400 objects and 2,100 materials, or access many more via in-app purchases.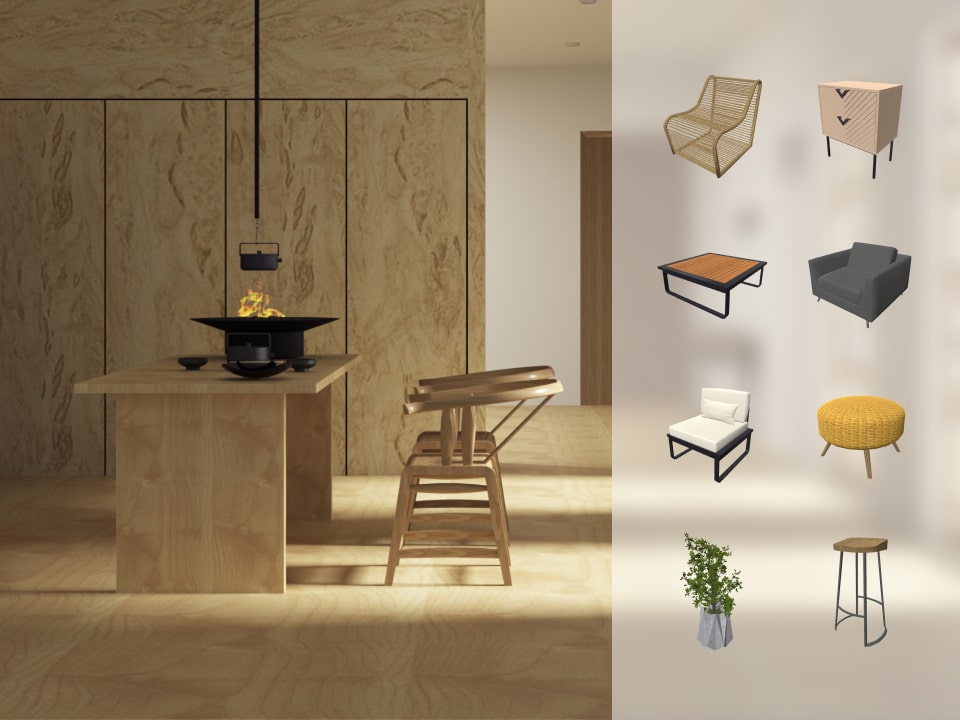 Share or Walk Through Your Design
One more advantage iPad and iPhone users have is the ability to walk through their designs in augmented reality (AR). Live Home 3D combines computer-generated images (your project) with a real-world environment (your building lot). This enables you to walk through your future home or renovated apartment with ease with the help of your device, long before you construct it. More about the AR capabilities of Live Home 3D.