Press Area
Writing an article about Live Home 3D?
Here are some resources you might find helpful.
On September 13, BeLight Software released Live Home 3D v4.5 that brought iOS 16 and iPadOS 16 support and added cool new features.
Updated LiDAR-Based Room Scanner
In version 4.5, we updated the Room Scanner tool to support Apple's RoomPlan technology. The new Room Scanner makes creating a floor plan even easier and faster. All you need to do is point your iPhone or iPad at the walls and move the device around to get an accurate 3D model of the room with doors and windows. The app measures all dimensions and creates a 2D plan and 3D model of the room for further work in the app. This feature is available on LiDAR-equipped devices (requires iOS 16 and iPadOS 16).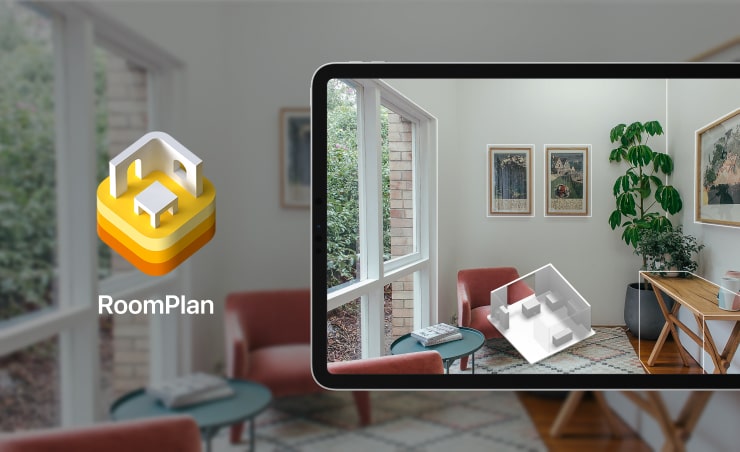 Other Improvements
Other improvements include the new Paste in Place command that allows users to paste items while preserving their original position and the ability to import images into 2D Elevation View (Pro version only). Previously only available on a Mac, rulers and an information bar are now available on iPhones and iPads.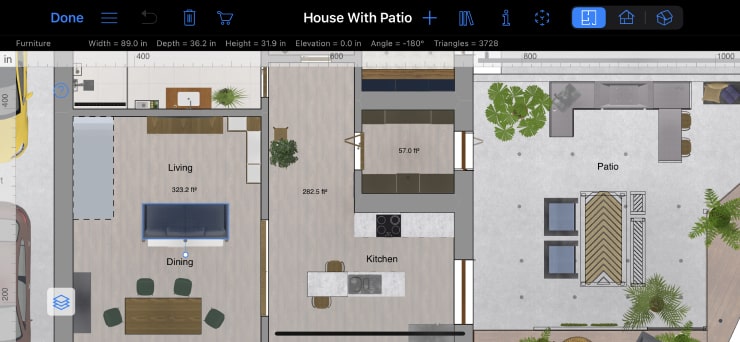 300+ Appliances In-App
We also constantly keep adding new content. Version 4.5 brings the highly anticipated 300+ Appliances in-app, a collection of high-quality 3D models of the latest electronics, household appliances and gadgets.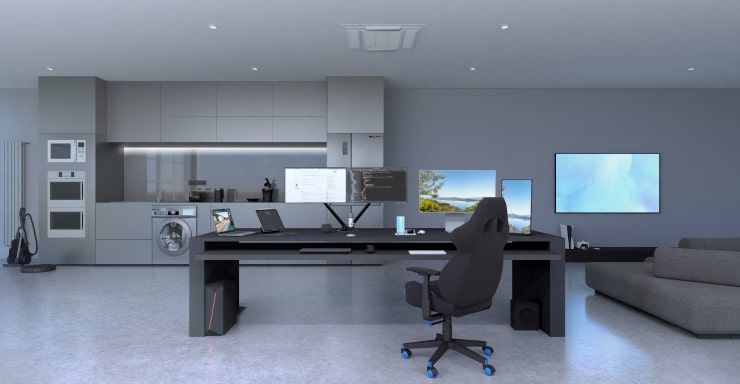 Pricing and availability:
The update is free for all existing users.
Live Home 3D is available on the website, the App Store, the Mac App Store and Microsoft Store.
The free version includes basic functionality, full material and 3D object collections, but has save and export restrictions.
The Standard Features in-app is removes the limitations and is available for $4.99 monthly, $9.99 yearly and $29.99 for the Lifetime license.
The Pro Features in-app includes additional functionality and is available for $9.99 monthly, $19.99 yearly and $49.99 for the Lifetime license.
Available in the following languages:
English, German, French, Italian, Spanish, Chinese Simplified, Ukrainian, Russian and Japanese.
About Live Home 3D
Live Home 3D is intuitive and feature-rich home design software for iOS, Mac and Windows. By offering a variety of tools, the program simplifies the whole process of design creation, from drawing a floor plan to 3D visualization. The app lets an amateur create realistic and professional design projects and uses innovative technologies to present the final result.
About BeLight Software
BeLight Software, founded in January 2003, specializes in the development and distribution of software and technologies for Macs, iPads, iPhones and Windows devices. Our team works day in and day out on developing beautiful, powerful, and user-friendly apps.
Our solutions cover graphic design, interior design, business and personal productivity, and desktop publishing.