Live Home 3D Workspace
The Project Gallery
The Project Gallery is a collection of pre-designed projects for demonstration purposes.
To open the Gallery, click the menu button and choose the Gallery command.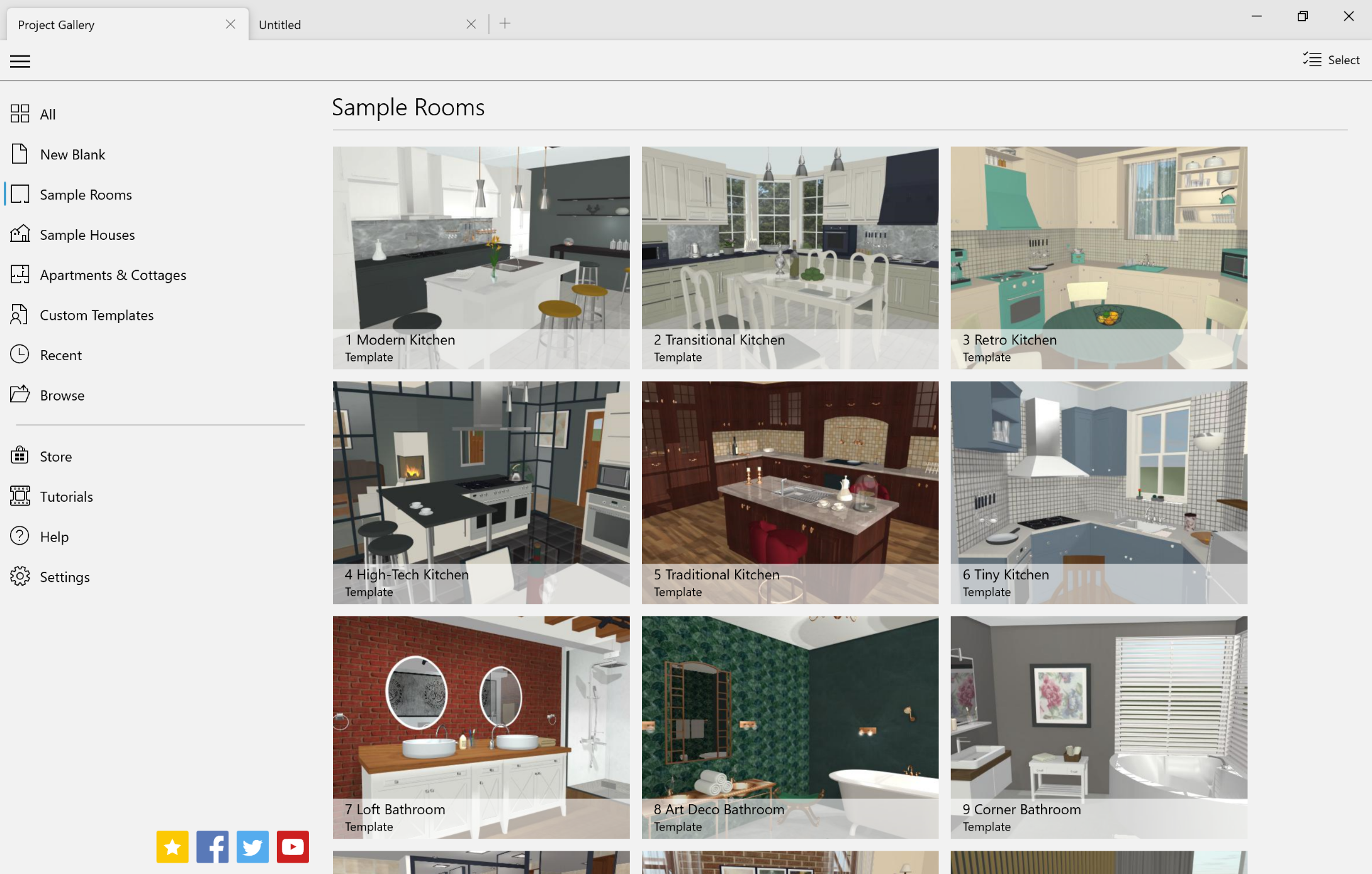 The left panel lets you show previews of all available projects or select one of the categories.
In order to open a project click on its preview in the Gallery. To open a project that is not listed in the Gallery, you can click on Browse in the left panel and navigate to your project on disk.
Right-click on a project's preview to bring up its context menu. Using the menu, you can save, close, rename or delete your projects. Sample projects don't support these commands.
The Gallery can store user's templates. The procedure for creating a custom template is explained in the Saving Projects section. To delete a custom template, select the Custom Templates category, and then right-click on a template and select Delete.
The program opens any template as a new document. If you modify it and choose to save it, the program will create a new file keeping the original template intact.
The lower part of the left panel provides you access to the Store, documentation and social media. These are online resources. You should have an Internet connection to use them.