Live Home 3D Workspace
The Main Window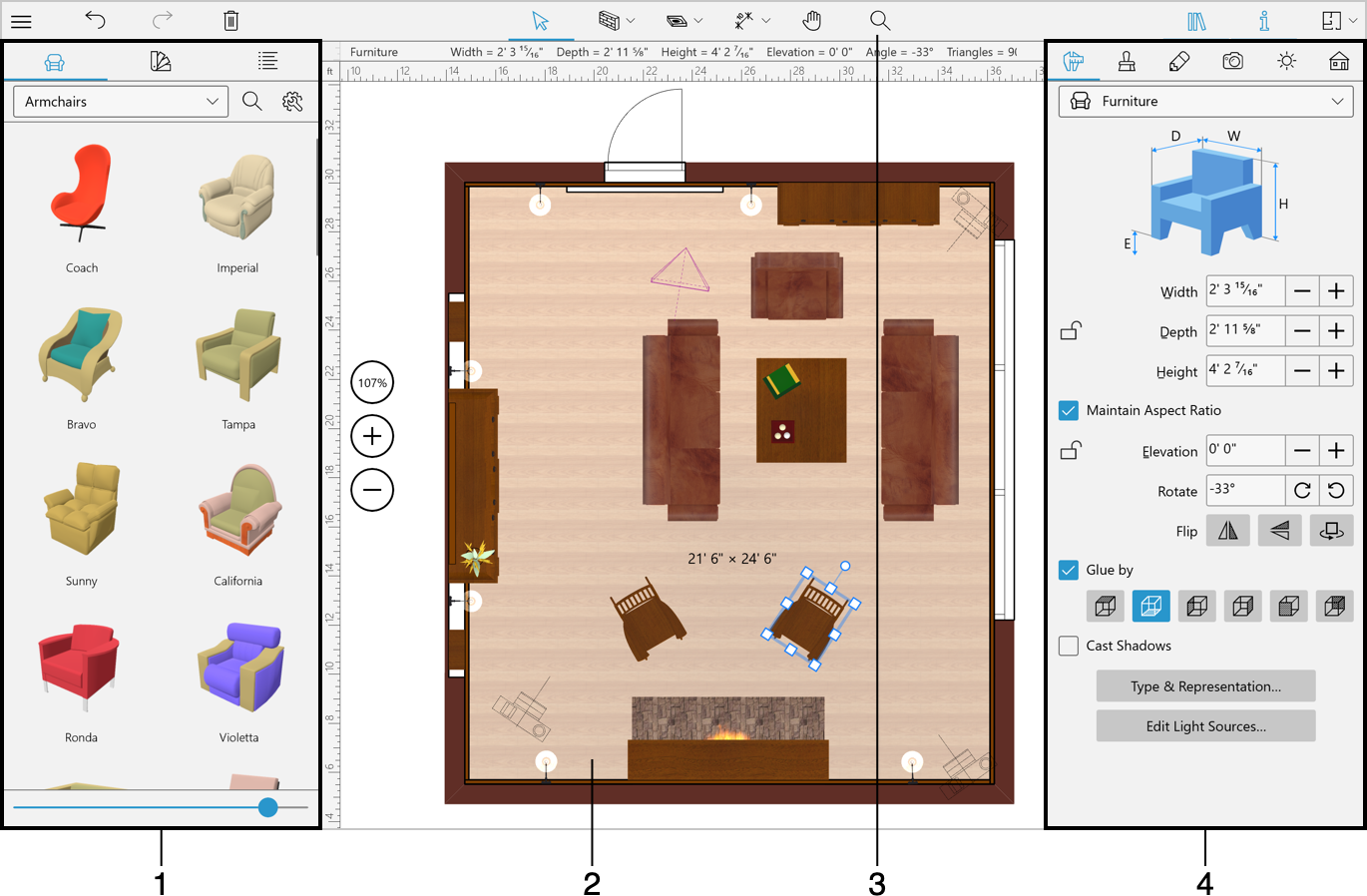 1 – The Library panel displays the 3D object, material library or the Project Tree.
2 – The editing area can display a floor plan, elevation or 3D view
3 – The toolbar with 2D Plan, 3D view or 2D Elevation view tools. The available set of tools depends on which view is activated.
4 – The Inspector.
Controlling Views and Panels
There are buttons in the toolbar that let you activate 2D or 3D views, or open the menu or panels.

1 – Open the menu. It contains commands to open the Gallery and Settings. It also lets you open or save projects and access the documentation and tutorials.
2 – Open or close the Library panel that includes the object and material libraries and the Project Tree.
3 – Open or close the Inspector.
4 – Open the pop-up menu that lets you choose: