Minimalism and Scandinavian Style
The Scandinavian design style has long captivated the world with its simplicity and understated elegance. In 2023, it will greatly influence Christmas decor, as minimalism takes center stage.
What is the Scandinavian Christmas setting? Well, picture a beautifully decorated wreath made of delicate twigs and adorned with a single white candle. Or a dining table set with clean lines, neutral hues and natural materials. A Scandinavian-inspired Christmas decor should evoke a sense of calm and tranquility, allowing you to fully appreciate the beauty of the season without overwhelming your senses.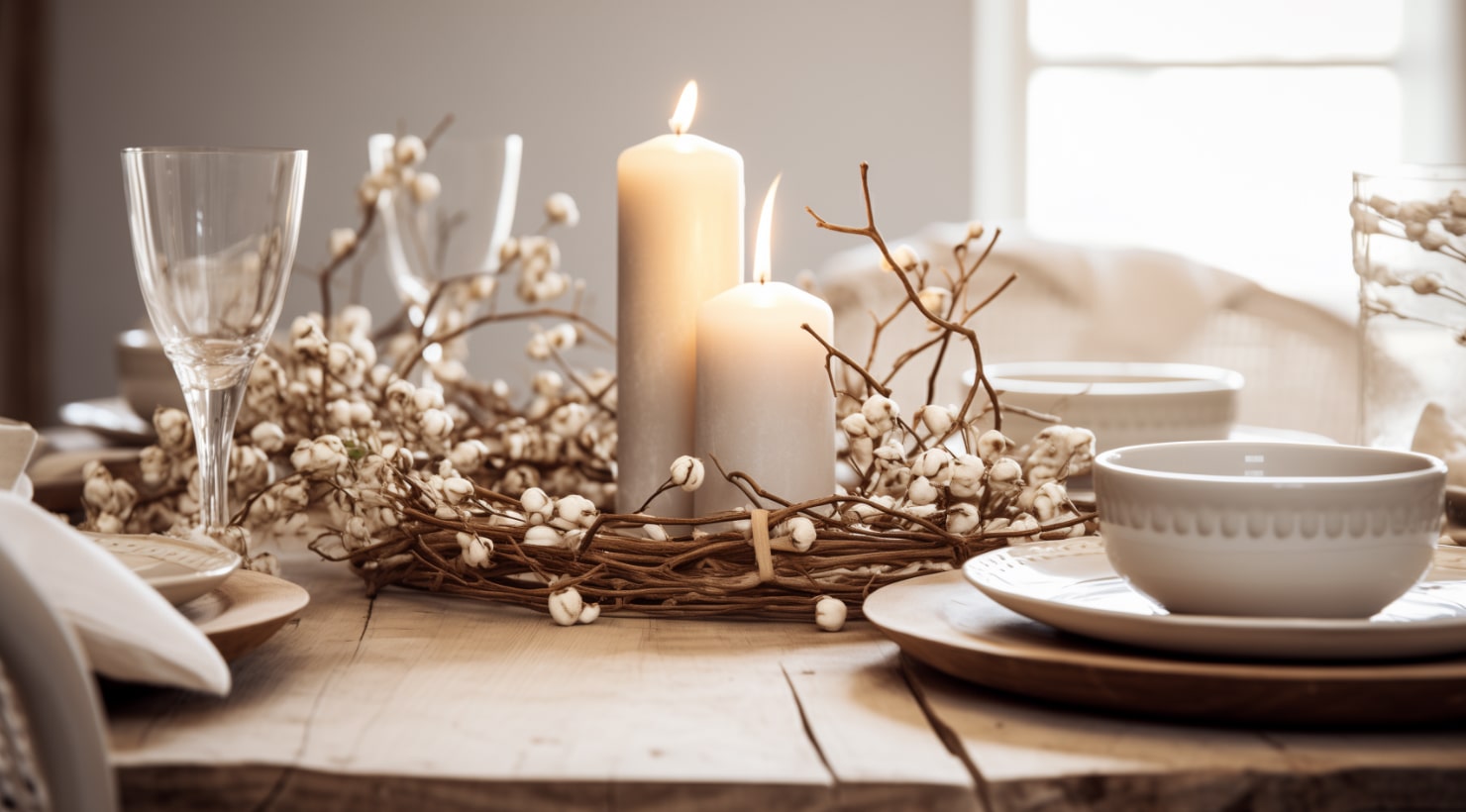 The Return of Vintage Christmas Decor
Everything old eventually becomes new again, and this holds true for Christmas decor trends. Vintage ornaments and decorations are set to make a grand comeback in 2023, bringing nostalgia and retro charm into your home.
Think back to the ornaments your grandparents cherished—the delicate glass baubles, the intricate metal snowflakes and the whimsical ceramic figurines. Incorporating these pieces into your holiday decor will add a sense of history and tradition to your surroundings and evoke warm memories.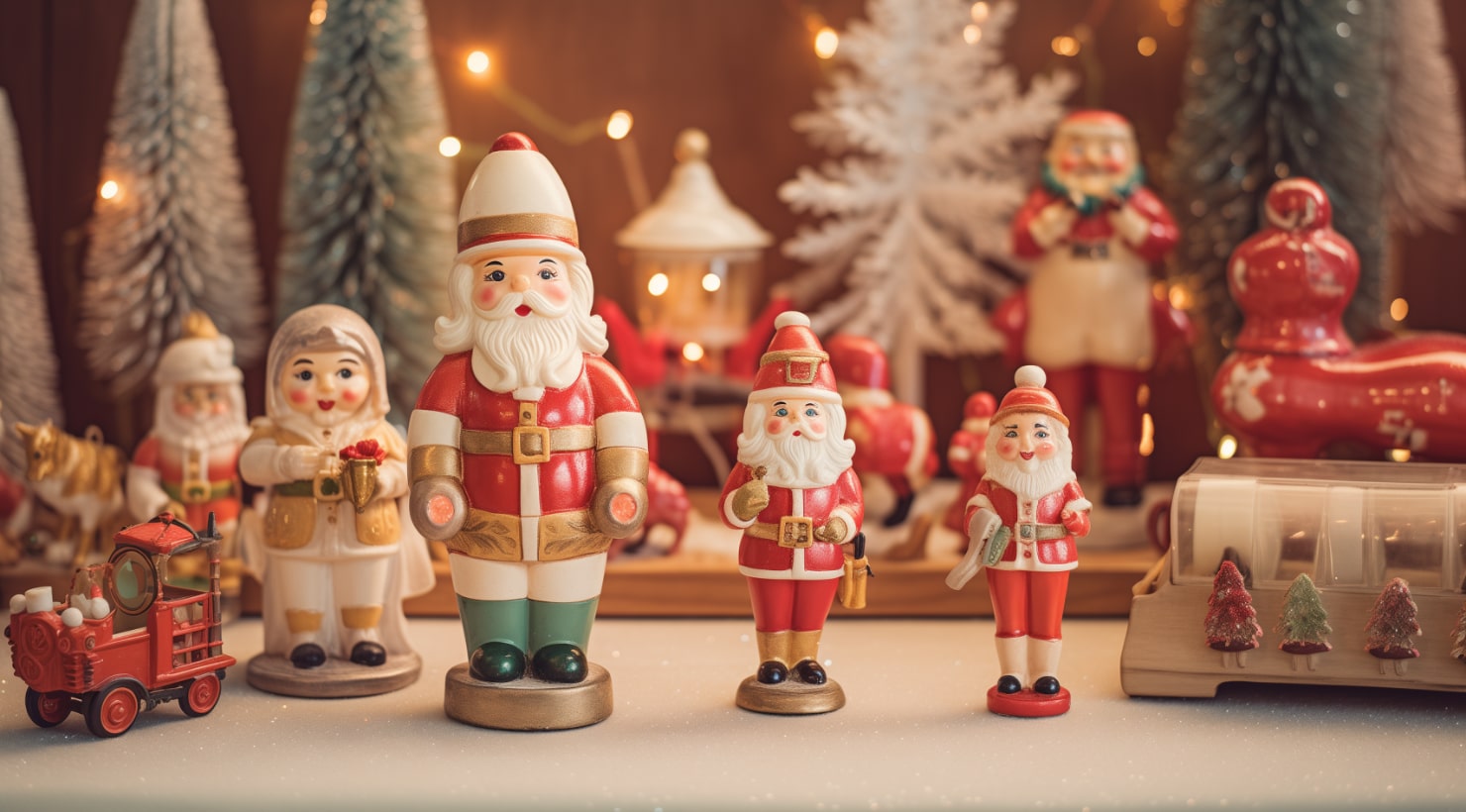 Unique Handmade Ornaments
Another way of bringing a personal touch to your Christmas decor while keeping up with the trends is using DIY Christmas decorations. In an age of mass-produced adornments, there is something truly special about handmade ornaments.
Whether you are skilled in knitting, embroidery or origami, channel your talents into crafting one-of-a-kind ornaments like intricately crocheted snowflakes, cute felt animals or hand-painted ceramic baubles to adorn the Christmas tree.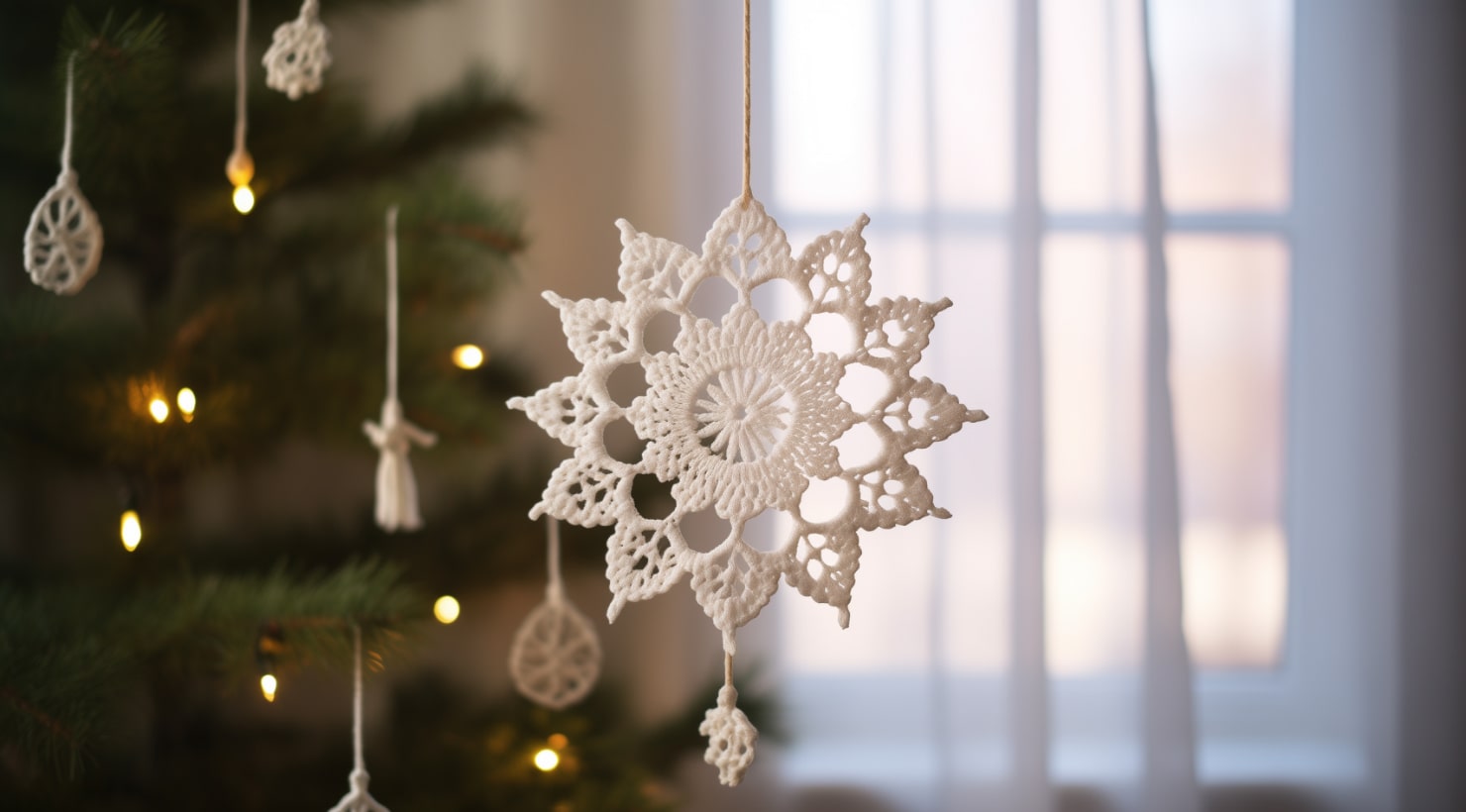 The New Color Scheme
In 2023, the pursuit of minimalism and the trend to incorporate natural materials is understandably accompanied by favoring neutral, muted colors and combining them with rich warmer tones. You can pick decor in burgundy red, blush pink, teal and muted shades of brown and green—colors that evoke the minimalist, rustic vibe as opposed to the vibrant explosion of the classic artificial red and green color palette.
With that said, don't shy away from incorporating metallics. Gold, silver and rose gold elements will add sophistication to your Christmas decor and help create a truly unforgettable ambience.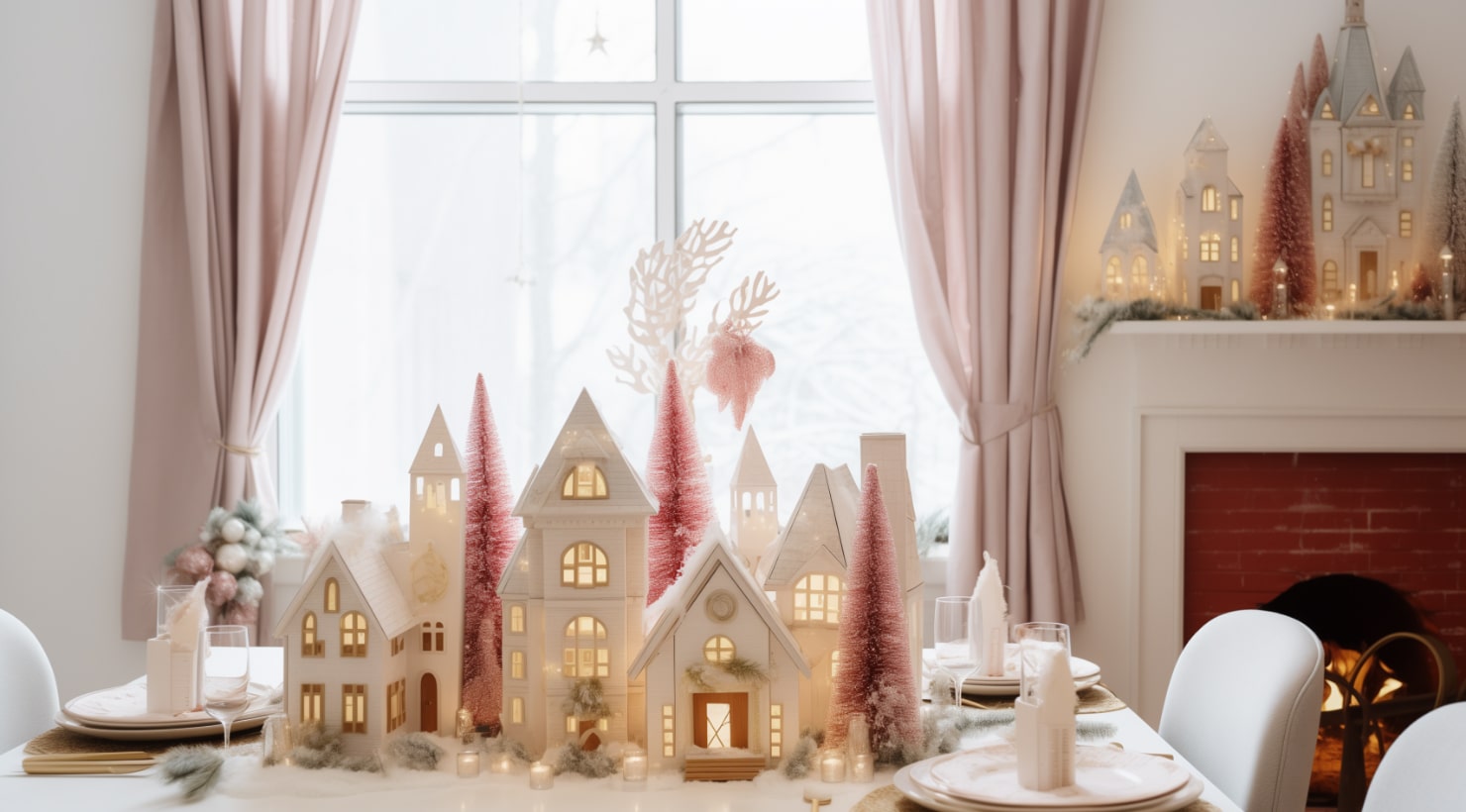 LED Lights: Energy Efficient and Stylish
2023 is a good year for bidding farewell to the traditional incandescent lights and opting for LED lights instead. Energy efficient and versatile, they offer a multitude of options to illuminate your Christmas decor in style.
The shimmering LED lights will be perfect to wrap around your staircase railing, weave through garlands or adorn your tree with dazzling LED strands. Given a variety of colors and effects to choose from, LED lights will illuminate your holiday celebrations while reducing your energy consumption and leaving a smaller environmental footprint.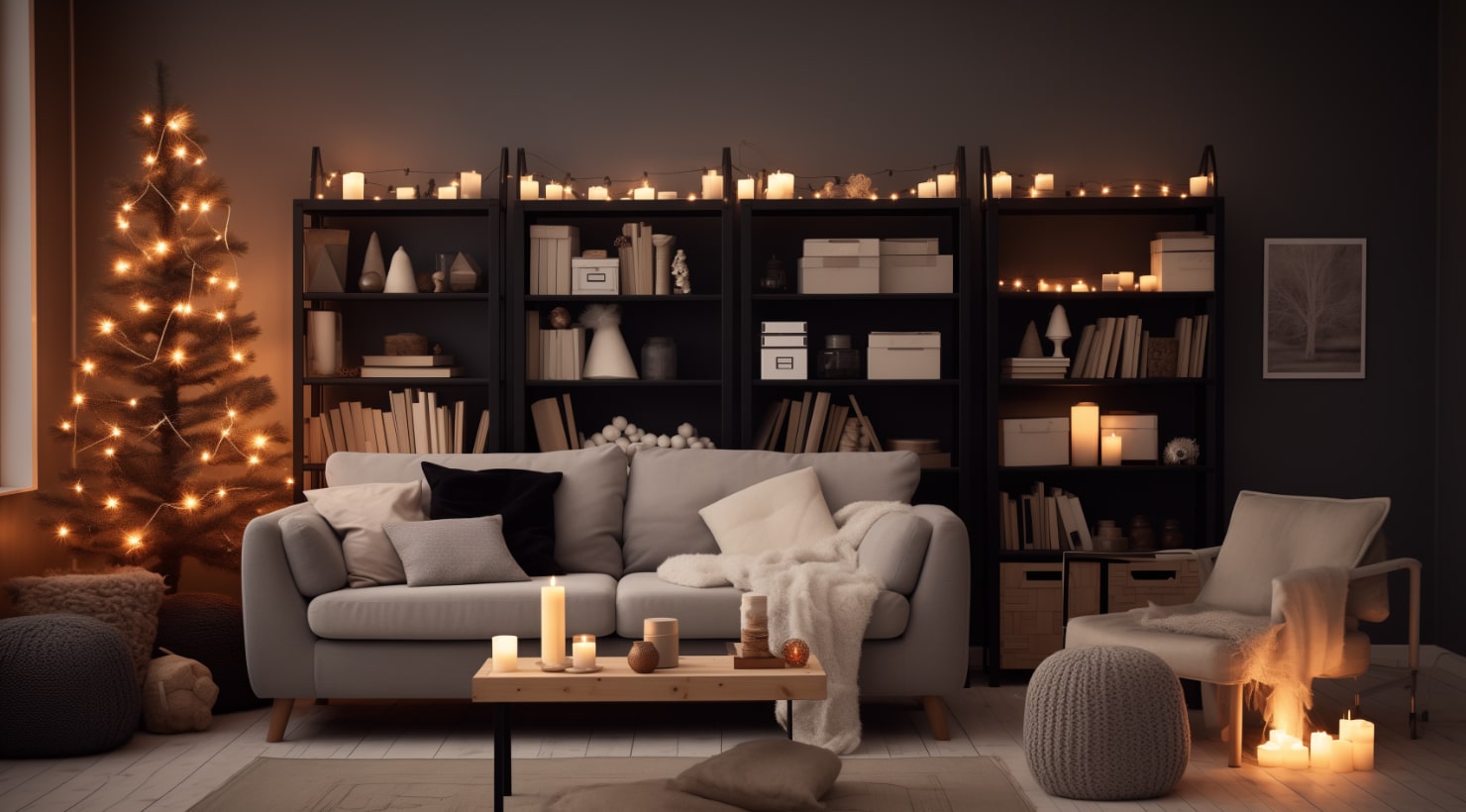 Eco-Friendly Decorations and Upcycling
With the rise of environmental consciousness and the importance of sustainability in recent years, we can expect to see a surge in eco-friendly decorations. This trend encourages us to embrace nature-inspired designs and make conscious choices, like selecting Christmas decorations made from recycled materials, reclaimed wood or repurposed glass, to name a few examples.
Another manifestation of this Christmas 2023 trend is upcycling, i.e., giving life to old items by transforming everyday objects into stunning holiday decorations. Whether you choose vintage mason jars repurposed as candle holders or worn-out sweaters transformed into cozy tree skirts—upcycling is sure to create a truly remarkable and meaningful display.
Never underestimate the influence of a community. You can exchange decorations with your neighbors and friends, thus saving some money and reducing the environmental impact. For example, if you have your Jamaican Christmas decorations safely packed in the garage, and your neighbor always recalls a favorite spot there, it may be a great opportunity to share the Christmas spirit.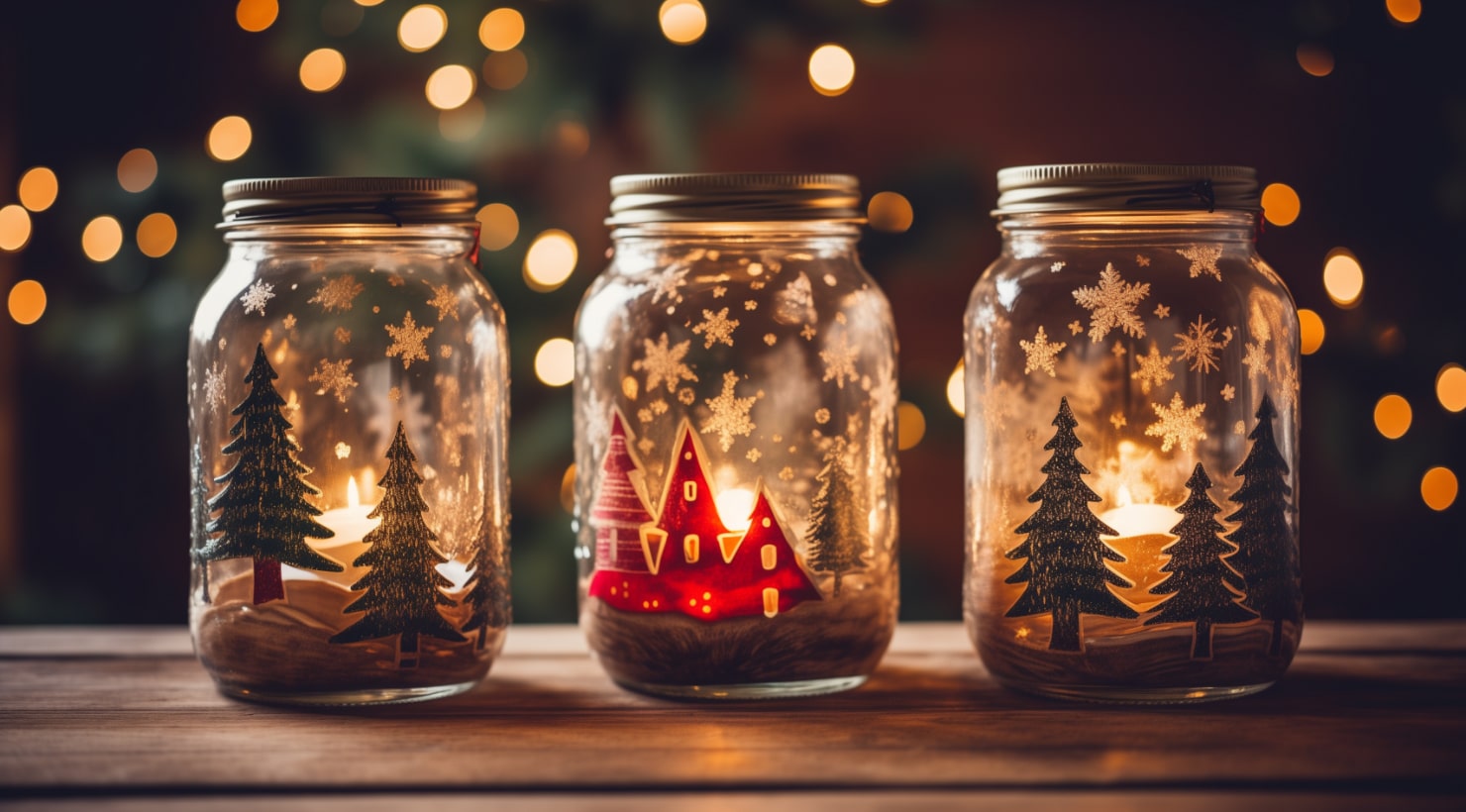 To Sum Up
Christmas decor for 2023 is all about minimalism, vintage, natural elements and rustic vibes. There is something for everyone to embrace in making their holiday season truly memorable. You can bring more warmth to this family holiday by choosing natural decorations and materials (e.g., twigs, pine cones, berries, wooden elements, etc.) and opting for warm, rich colors combining them with muted, non-artificial tones of green or brown. You can also adorn your Christmas setting with vintage, handmade or upcycled pieces that will add a unique personal flair to your home.
And if you are one of those people who doesn't take Christmas preparations lightly and wants to plan the festive home design beforehand, trying out different colors and decor pieces, you can do so in Live Home 3D—a multiplatform home design app for Mac, Windows, iPhone and iPad. Live Home 3D has a collection of over 2,400 objects and 2,100 materials for designing your home, as well as a free collection of Christmas items for indoor and outdoor decor. Get the free app now and start experimenting with festive design to create a perfect Christmas decor that reflects your personality and celebrates the spirit of the season.
Learn More About Live Home 3D for:
Published: November 2023