Choose the Right Color
Selecting a light color palette is one of the ways to make your small kitchen appear larger than it actually is. You can also brighten up the space with a smoky gray color scheme. Lighter materials will make your kitchen look more spacious and airy. If you want to get creative, you can play with contrasts by choosing a lighter color for walls and darker for the kitchen cabinetry.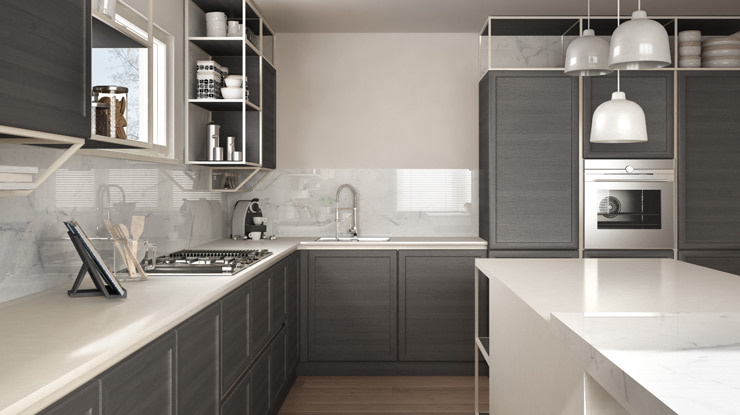 Lighting
A beautiful statement lighting piece can be a great complement to a small kitchen that happens to have a high ceiling. However, if your kitchen has a standard ceiling, it is better to stick with integrated lighting. LEDs can be installed on the ceiling and beneath the cabinets. In combination with spotlights, they will serve as the task lighting essential for your kitchen.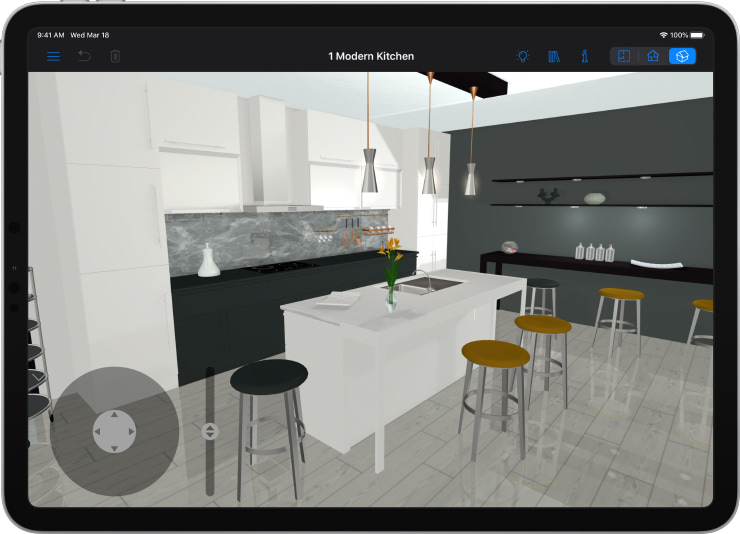 Maximize the Storage Space
The golden rule of the small kitchen goes: "If there's even a slight chance that this thing can be used as storage—it should be used as storage." Luckily, there are many ways in which you can turn every corner into a storage space.
Storage Inside the Kitchen Island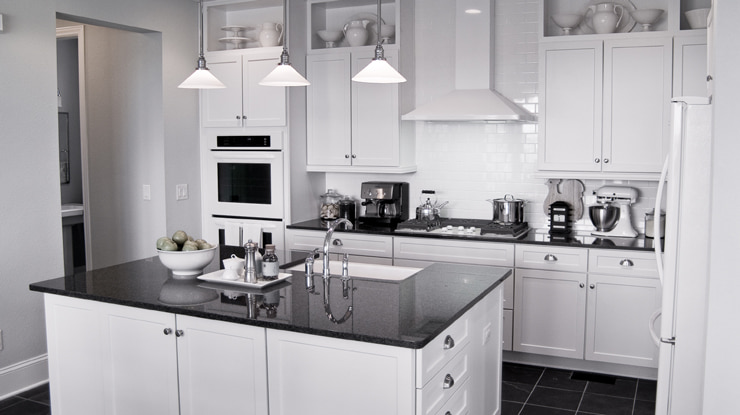 Storage Bench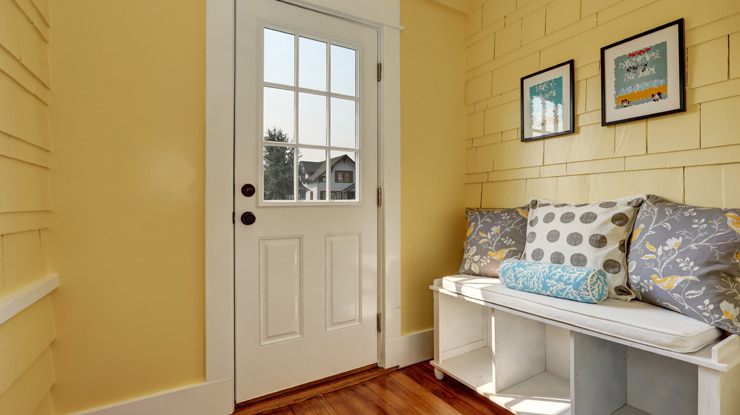 Pull-Out Pantry Drawer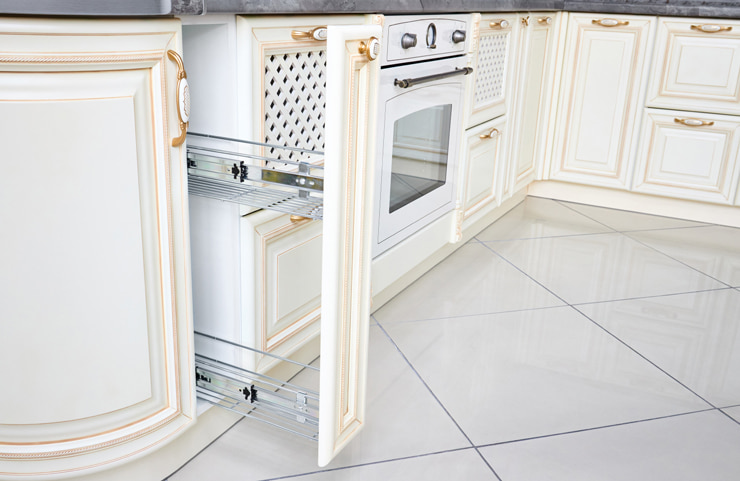 Flexible Storage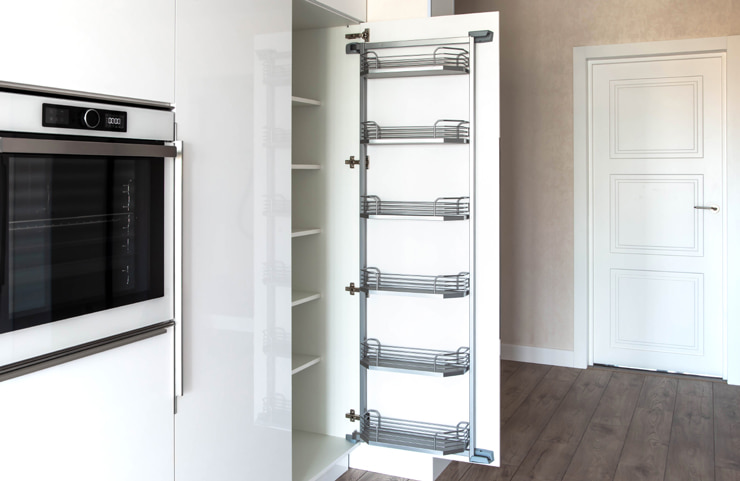 Hide the Appliances
Even though they are extremely helpful and greatly facilitate the cooking process, multiple appliances placed on countertops create the look of a cluttered space. To make your small kitchen look neater and more sophisticated, we suggest hiding your appliances in the cabinetry. In fact, you can even hide the fridge, if you like the look of your kitchen better this way.
But, not everything needs to be concealed inside the drawers—if you opt for more vivid colors in appliances that you hold dear to your heart, they can provide an interesting contrast to the neutral color scheme of the walls and furniture.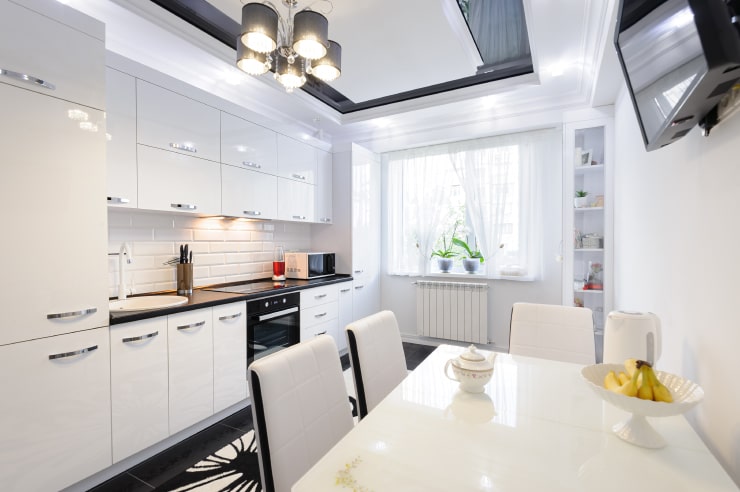 Use Glass
Another hack that helps to make a small kitchen seem larger is open storage spaces. Open shelves instead of the upper cabinets is a good option, but can be a dust collector. A solution that will visibly enlarge your kitchen space and also spare you concerns about dust are glass-paneled cabinets. Moreover, it's a great place to put things that you know you will struggle to find in the other storage cabinets.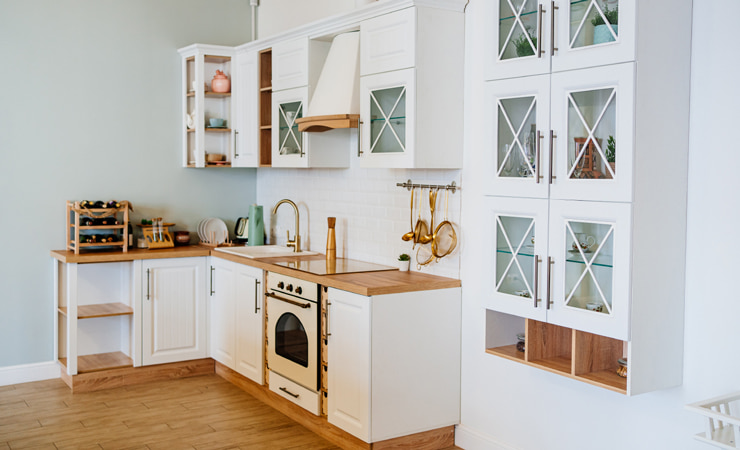 Dining Area
A perfect solution for a dining area in a small kitchen depends on how small the area actually is. Considering the available free space, you can turn your kitchen island into a table or install a breakfast bar. If your tiny kitchen doesn't allow any of the above solutions, you can choose the most space-saving option—a floating table.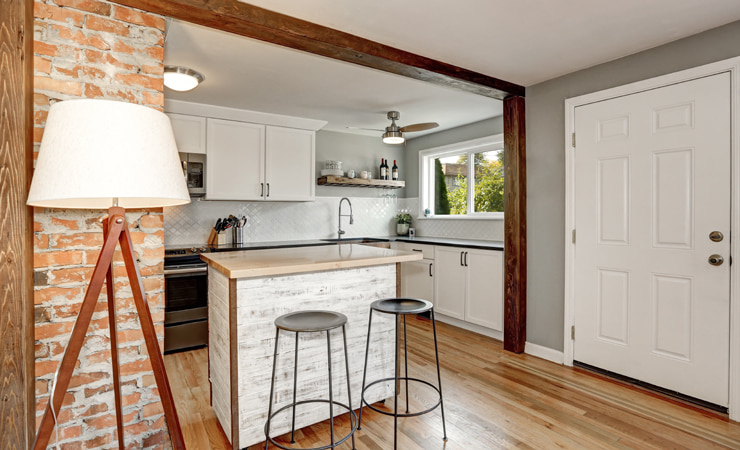 What About the Dishes?
You can find a plethora of compact dishwashers designed specifically to fit into small kitchens. Another option is placing a dishwasher into the kitchen corner or on the end of your units—utilizing the spaces that often tend to be unused. However, if your kitchen has no space for a dishwasher whatsoever, you can opt for a double sink instead.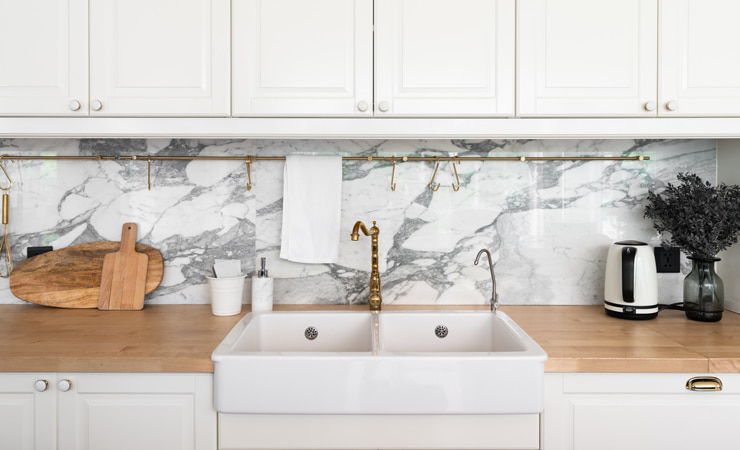 More Storage Solutions
Compact containers and baskets that you can place on shelves or shelving units offer a good storage solution for condiments or fresh herbs, for example. And multiple kitchen organizers will help to prevent chaotic cluttering of the free countertop space, making your kitchen look more polished and neat.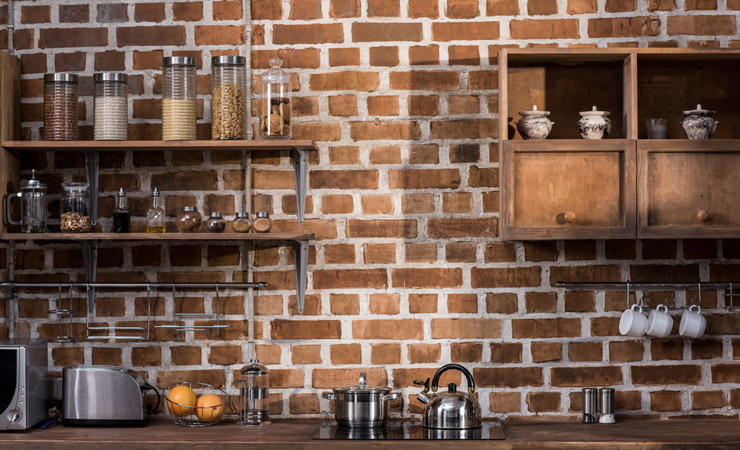 Save Space
Space-saving tricks are essential for a tiny kitchen. Installing tall wall units along one wall is one of the most popular solutions that helps you store all the necessary things into the cabinetry. However, high cabinets are quite hard to reach, so a kitchen step ladder can be a practical piece to include in your design.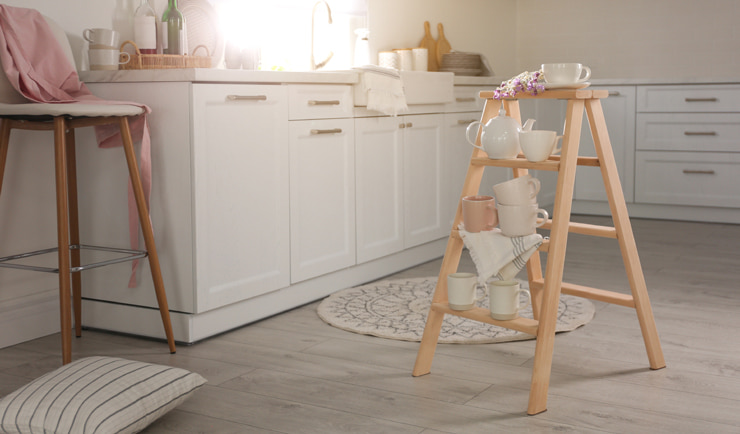 Another popular space-saving hack is getting folding furniture for your kitchen. Collapsible chairs, tables and ladders can be easily stored in the corner when not in use. Moreover, folding furniture pieces are usually quite affordable, allowing you to save both space and money.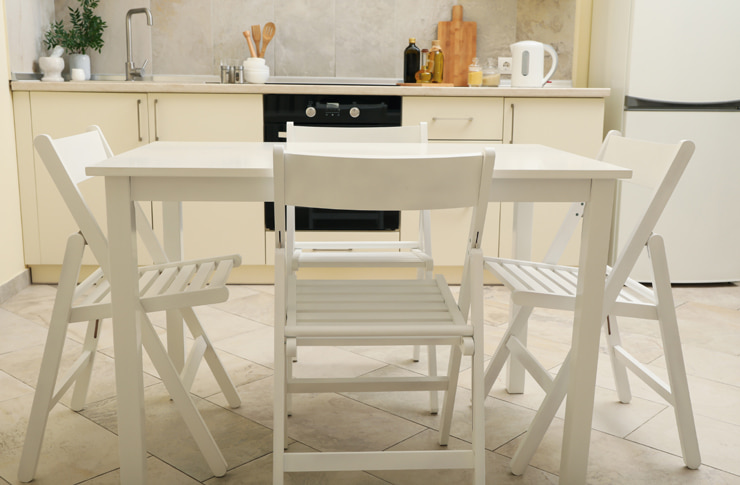 Decor
The decorative items can be the key attention-drawing elements that distract from limited kitchen dimensions. Display your colorful dishware in the glass-paneled cabinets or choose vivid stools that will contrast with the neutral theme of the overall design. Adding plants is a must for an airy, fresh and spacious look.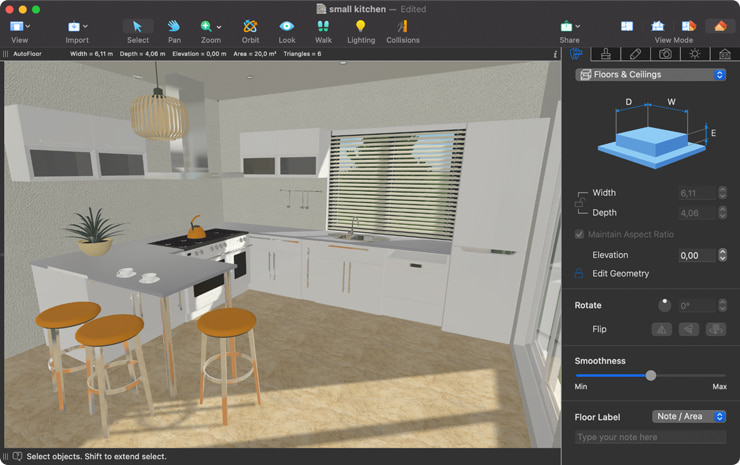 Learn More About Live Home 3D for:
Revised: May 2023