Consider Your Must-Haves
It is notoriously easy to blow the budget on a kitchen renovation, and it seems there is always an upgrade available for every appliance on your list. Equipment can cost more than planned, and plumbing and electrical remodeling is expensive. So you need to know ahead of time what are the must-haves and what are simply nice-to-haves. Are you prioritizing a larger refrigerator, or needing more pantry space for storage? Are quality marble countertops your number one desire, or can you settle for an economical surface option? It's key to know what you absolutely need, so you'll know where to put the bulk of your budget.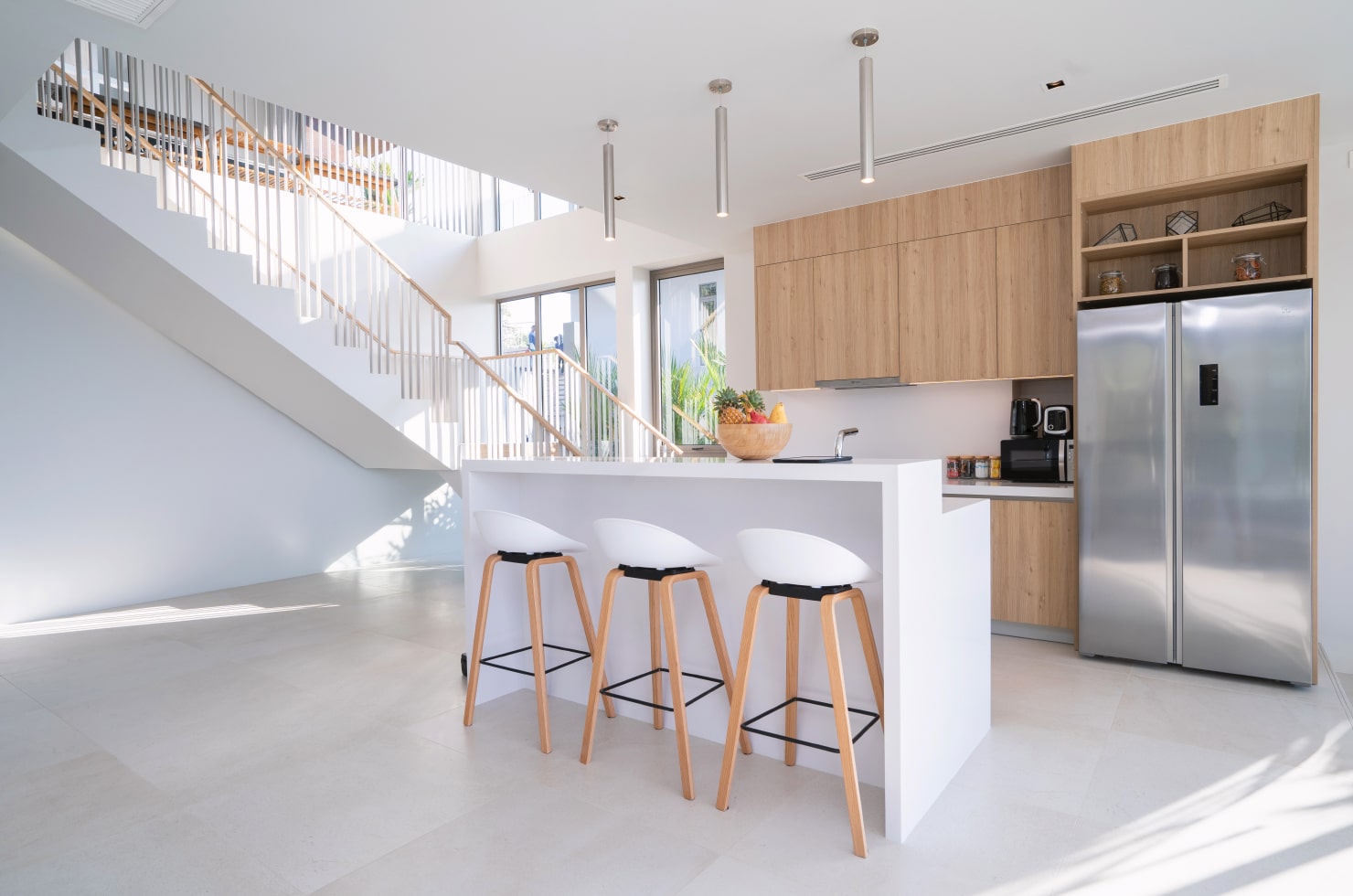 Plan for More Power Outlets
No one ever regretted placing extra electrical outlets in a remodeled kitchen. In fact, it's one of the top conveniences people are glad they added in a redo. Older outlets need to be replaced to start. And, kitchens of the past didn't typically house as many appliances that required a power outlet, so tally up all the possible appliances on your countertop and behind the scenes that you'll want to plug in. Outlets with USB sockets are an almost-essential item in modern kitchens. One popular feature is a charging drawer, where phones and devices can be plugged in yet kept neatly off countertops. Consider placing outlets in other hidden spots too, like in a kitchen island, or in a walk-in pantry.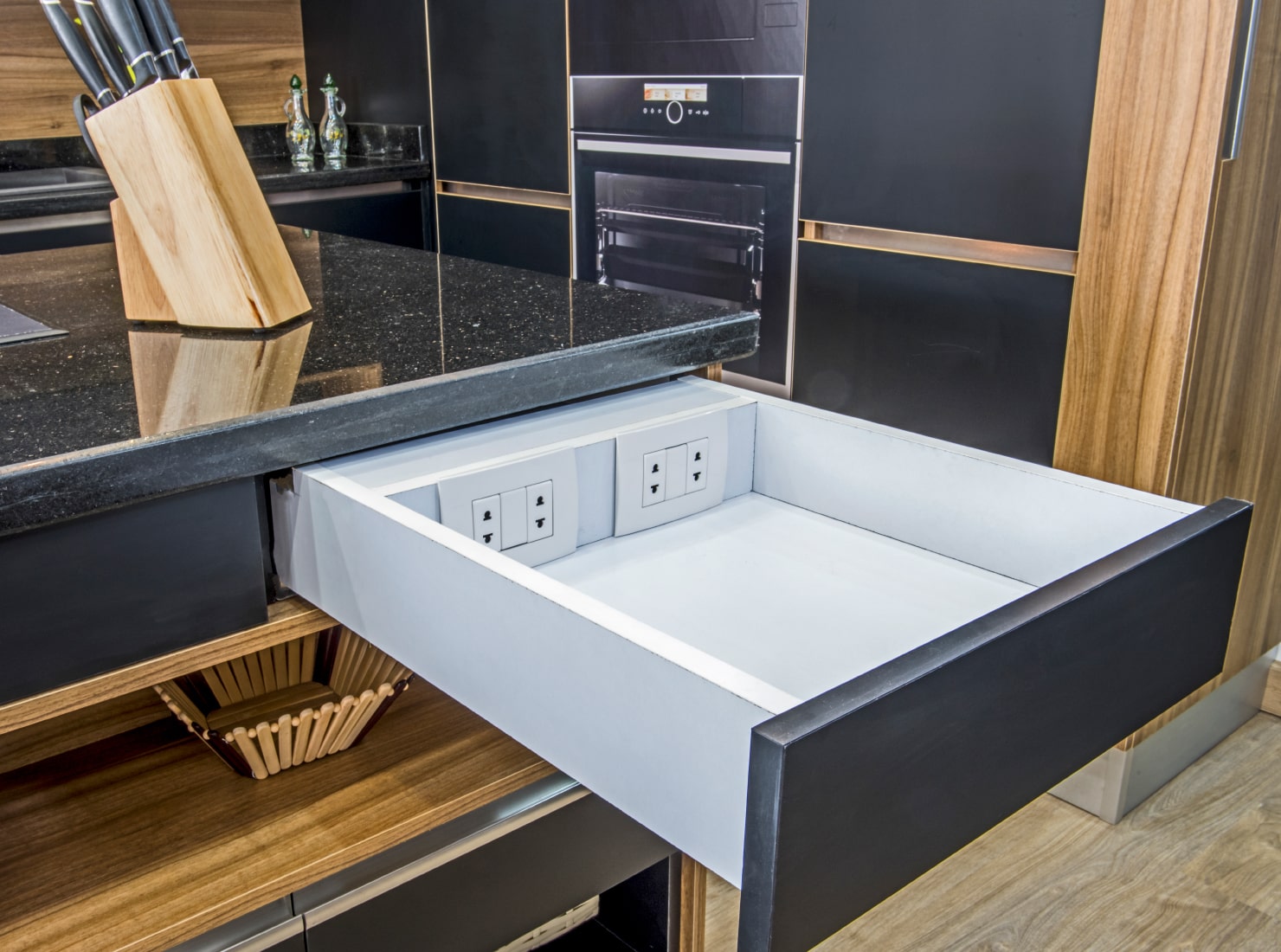 Use a Renovation Planner
Planning before the work starts is the most critical part of a kitchen renovation. One of the most useful things you can do at this stage is use 3D design software to layout the existing floor plan and decide on the changes to make. With careful planning, you can be sure you're not making key decisions after the construction is already taking place.
Software like Live Home 3D is ideal for planning a kitchen remodel. With this app, you can drag and drop a blueprint of your existing kitchen into the app to plan the changes. If you don't have a blueprint yet, Live Home 3D allows you to scan your kitchen with your iPhone or iPad, and the app automatically measures and recreates the room for you. From there, you can plan out functional elements, like windows, doors as well as design elements. At this stage, plan your sinks, cabinets, appliances, and paint and floor finishes, all within the app to see how they will work together.
Kitchen Work Zones Are Key
It can be helpful to divide the kitchen into areas of use so the space is mapped out in the most efficient way. Plan the fridge in a space that doesn't require walking past the stove, for example. Make sure the path from the fridge to the sink to the stove is clear, for prepping food and quickly getting it to the cooking surface. If you have a breakfast bar, there should be an easy path to the kitchen exit for getting out the door in the morning. These patterns of typical use are important to think about when designing the new space.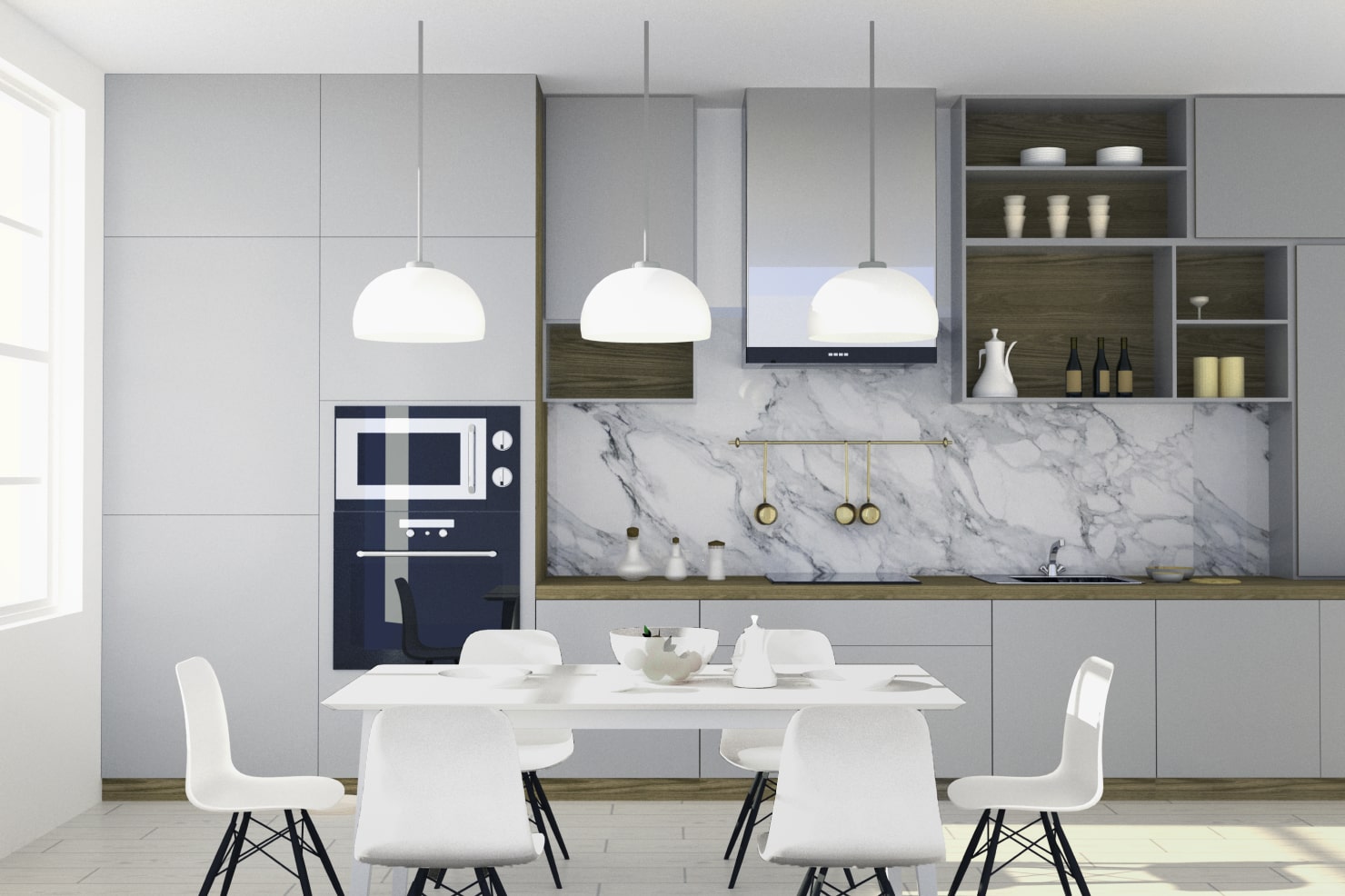 Add Your Personality to the Space
A lot of people think of a kitchen in terms of functional design, while not realizing that the kitchen is a great space to infuse your personal taste. Consider adding a piece of furniture you like, instead of only built-in cabinetry. Think about comfortable seating if you'd like to create a space for lounging. You can add custom tiles of any design for the backsplash, and floor tiles today are almost limitless in option. Just as you might for a bedroom, add wallpaper and decorative chandeliers or overhead pendants to add style.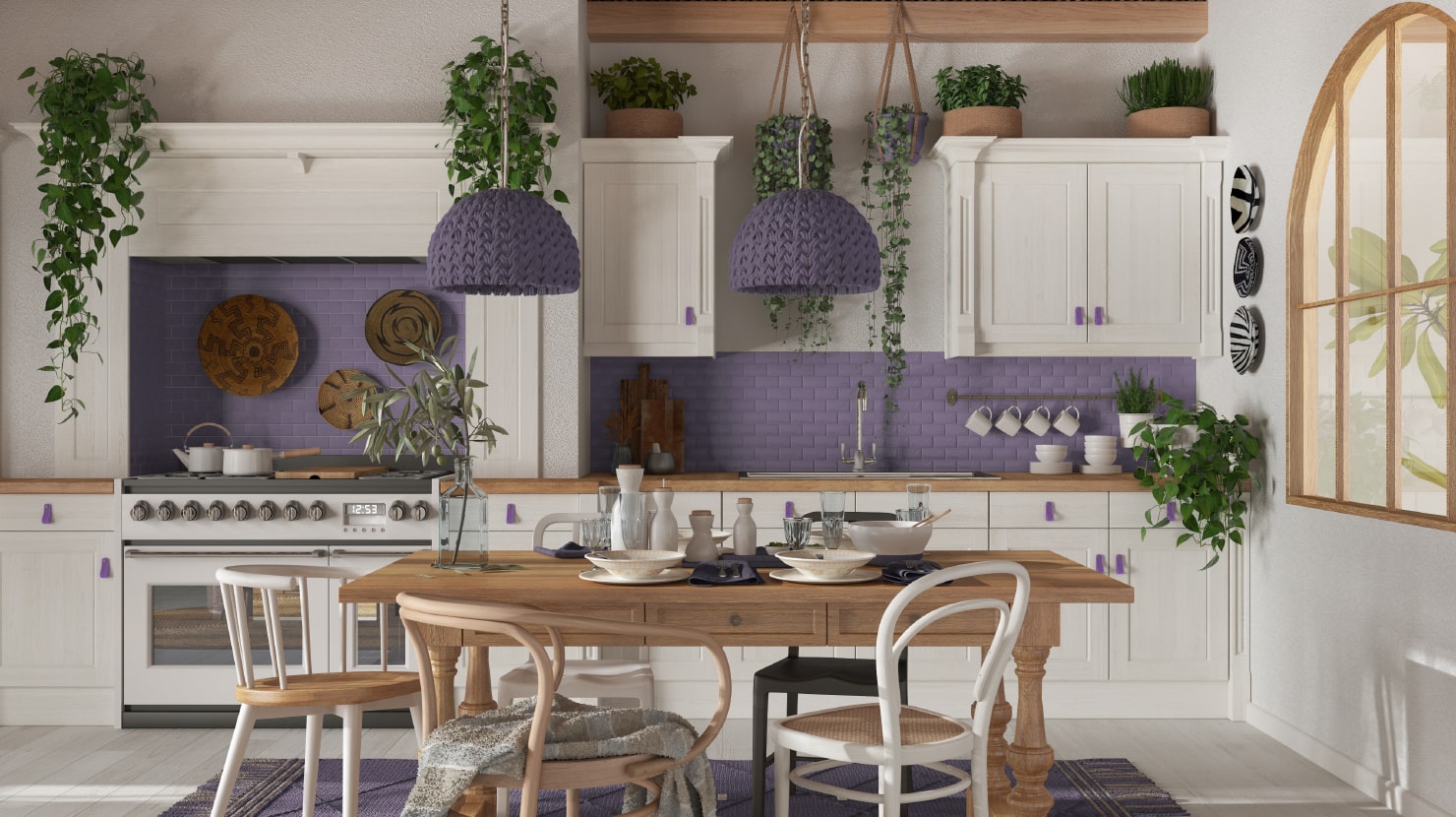 Don't Neglect Lighting
The kitchen will work best with several types of lighting: task lighting for food prep and any work areas; safety lighting that is well-distributed so you can always see where you're going and can spot hazards easily; dimmer switches or under-cabinet lighting, for minimal lighting at night. In addition, lighting fixtures play a big part in the aesthetic design of the kitchen and add your own style to the area. Lighting at several levels is ideal, so don't neglect this important aspect of the kitchen.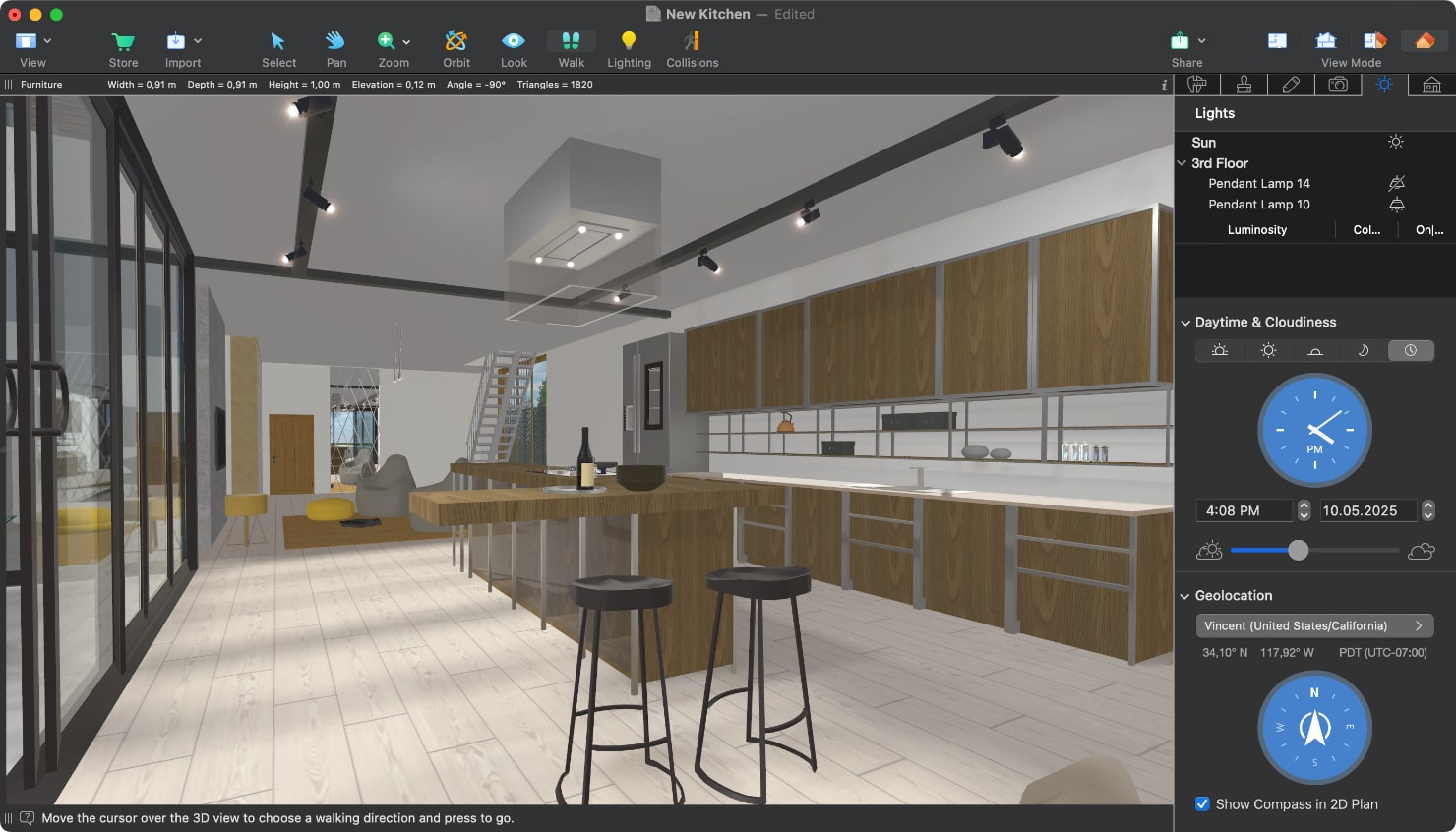 Energy Efficiency Is Important
Since you'll be updating a space that likely hasn't been changed in a while, it's a good time to think about buying more updated energy-efficient appliances. Energy-saving lighting and appliances can reduce utility bills and reduce energy consumption. Refrigerators, stoves, ovens and other appliances with an Energy Star rating will save money in the long run, and be more environmentally friendly.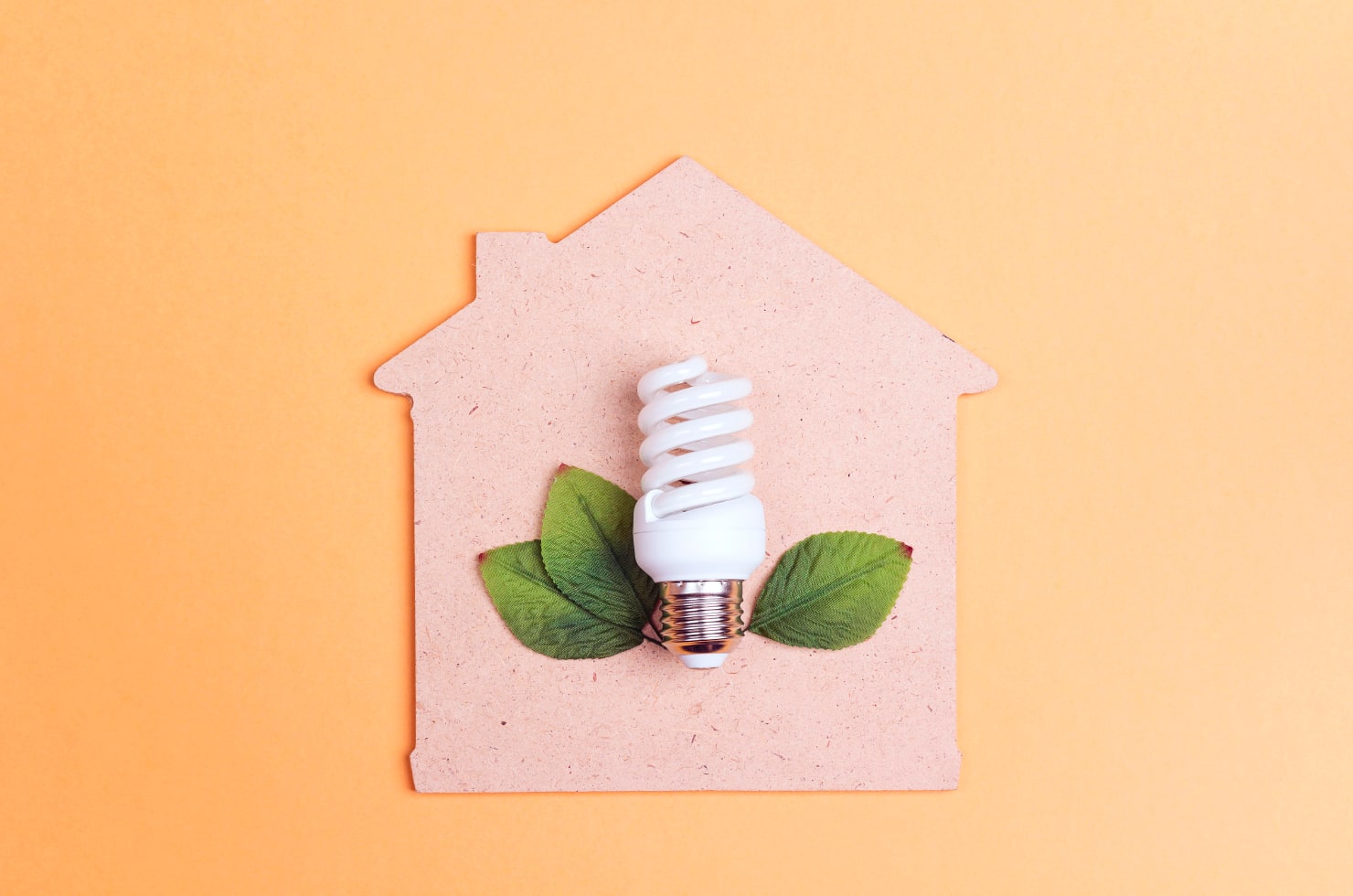 The Roundup of Stress-Free Kitchen Renovation
When undertaking a total kitchen remodel, there are many elements to keep in mind, but the project doesn't have to be stressful. Careful planning of the space, and visualizing it in 3D can help you put all the elements together so you can envision the final product. Considering your most important priorities will keep you from making expensive changes in the middle of a project. Thinking about the most useful and efficient features in a kitchen ahead of time will save you time, so you're not stopping in the middle of a project to consider the latest gadget you may not really need. Adding your personal touch to the design is just as important as choosing appliances that save energy and are long-lasting. With these things in mind, your kitchen renovation will turn your space into the kitchen you love to be in.
Learn More About Live Home 3D for:
Published: June 2023