Window Placement and Orientation
If you are about to purchase a new house or apartment, don't miss the chance to select one with east-, west- or south-facing windows. Unlike north-facing residences, this solution receives much more sunlight. If you're concerned about the summer heat, you can easily protect your living space from the high summer sun and maintain the desired temperature.
If you are going to plan your own "castle," then you can't help but take into account window orientation. Make sure you place rooms in which you will spend the most hours in areas with good natural light capacity.
Choose Light Colors for Light
If you already have a dark room to work with, your problem can be solved in different ways, and you don't have to focus on only one method. The well-thought-out combination will help you achieve greater results. However, the first thing to consider when designing is to choose lighter options everywhere.
Taking into account that all colors have their own reflective abilities, furniture and decor elements will absorb less light if they are of beige or airy brown tones. You don't have to ignore color contrasts, but it is more beneficial to choose large objects of light shades (e.g., white) and to choose a floor with a similar light tone.
Furniture vs. Light: What to Choose?
The rule of thumb is, the less furniture, the better. In any case, it is highly recommended to avoid heavy, dark furniture, and to choose low-profile furniture and minimalist designs. By doing this, you will increase the degree of light reflection in the room.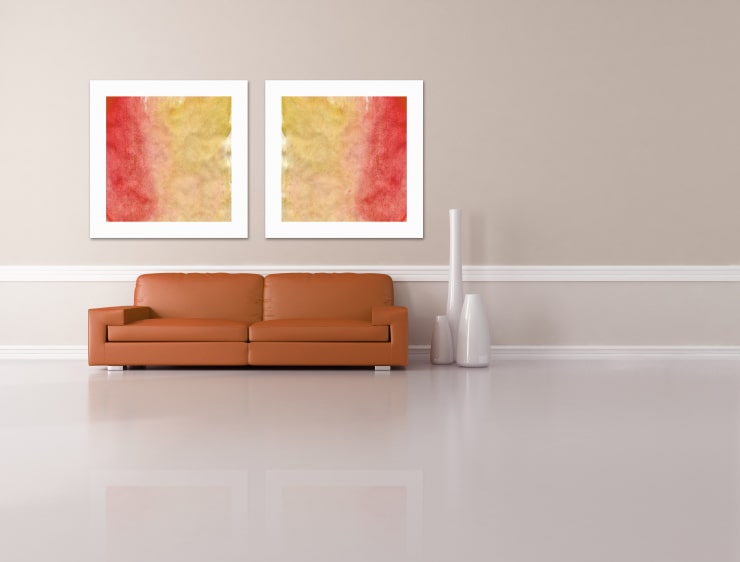 Prefer Reflective Finish
If you don't want to follow traditional methods but still want to make a dark room lighter, here are some simple tricks. Customers can easily decorate the surrounding environments in heavy tones while still preserving an impression of airiness, as long as you choose items with a shiny effect. From translucent furniture to reflective coffee tables—you will increase the functionality of glimmering items and apply their acrylic accents to your benefit.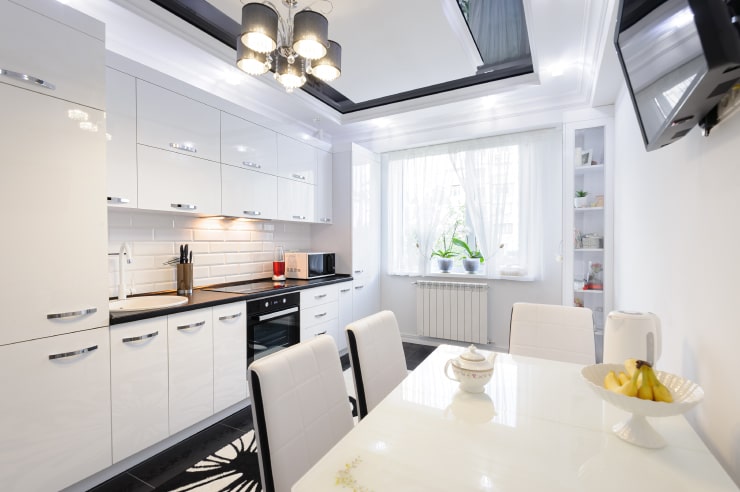 Mirror Effect
Without a doubt, mirrors have a huge influence on a room's illumination. So, if you add them wisely, the task of making a room lighter will be solved without a hassle. Note that it is necessary to place mirrors in such a way that they reflect the window or a light wall.
Glossy Ceiling
Nowadays, a popular design trend is using glossy ceilings. The reason for this is quite obvious. On the one hand, this helps create a visual illusion that your room is bigger, specifically, higher, than it is in reality. On the other hand, this finish possesses enhanced light-reflection capacity, so it adds a special element to space perception.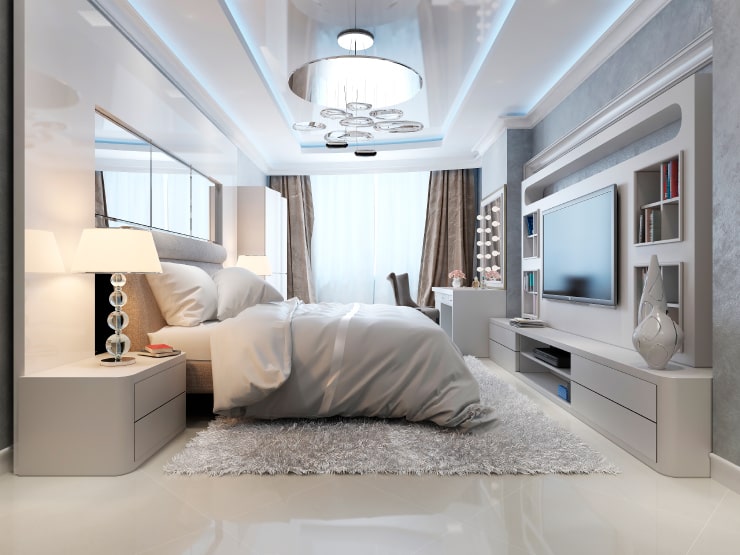 Wall Coating Matters
Once again, there is an obvious rule of thumb: if you desire to make a room lighter, a dark color palette is your enemy, and it is better to select a light one instead. The same theory applies to wall coatings. You should choose even brighter materials and textures than originally planned, since, in conditions of low light, they will still seem less intensely pigmented.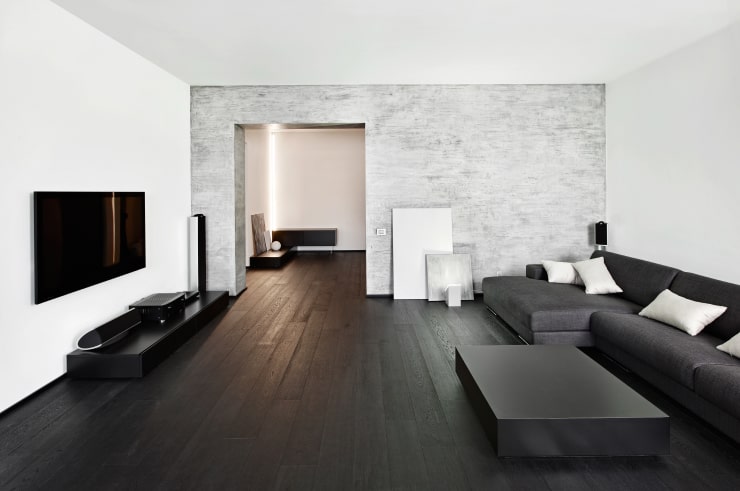 Add the Colors of the Sun
Experts believe that living in a room that is too dark has a deeply negative effect on a person's mental and emotional health. To avoid this consequence, lighten up a room by adding bright accents to your interior design. For instance, red, yellow and orange tones will improve your mood and visually brighten a dark environment.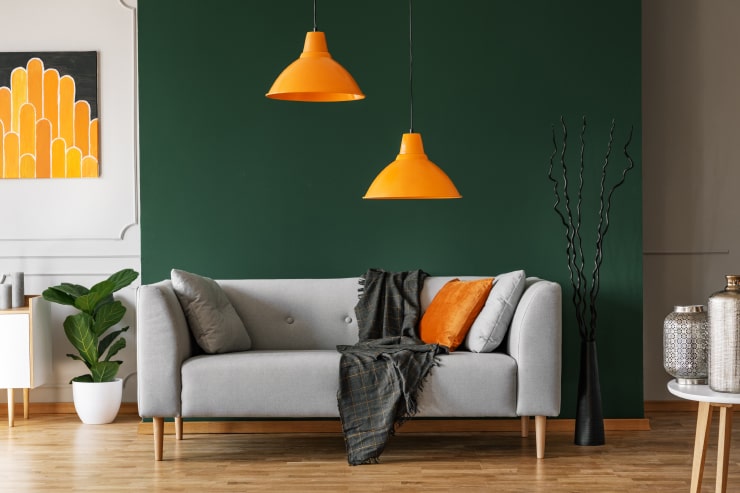 Say "No" to Curtains
When it comes to making a dark room look brighter, many people overestimate the complexity of effective solutions. Keep in mind that this will afford you a nice opportunity to get rid of old-fashioned design traditions. Forget about dark heavy drapes—choose minimalistic window shades, light and airy valances or their alternatives. Windows without any coatings are another option. The main thing is to allow glass to disseminate the light as much as possible.
Delicate Decorations
If you are eager to win this war and alter the space around you, then your love for dark tones and shades can't exist without compromise. What does this mean? It is not a must to match dark furniture with similarly colored decorative elements. Don't hesitate to choose brighter options, such as replacing heavy, brown flower pots—this and other similar changes will help you reduce the degree of light absorption in the room.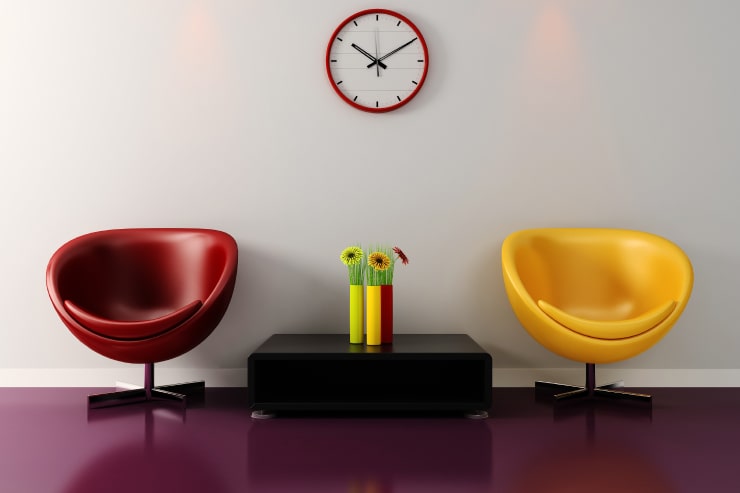 Light Bedding Sets
It is critical to make sure that you feel comfortable and cozy in the space where you spend a lot of time, and bedrooms often suffer from a lack of light. To eliminate this issue forever, consumers can select light bedding sets with excellent reflective ability. Of course, that doesn't mean you need to go for white solutions only—creamy tones, warm colors and silky textures are all at your disposal.
Think about Light Sources
To make a ceiling appear higher and a room brighter, try using big lamps and glass or lamp shades, the light from which will illuminate the wall from the bottom up. Don't be afraid to experiment and change the location and quantity of additional light sources, if necessary. In this way, you will be able to create a warm and cozy atmosphere to enjoy your home even more.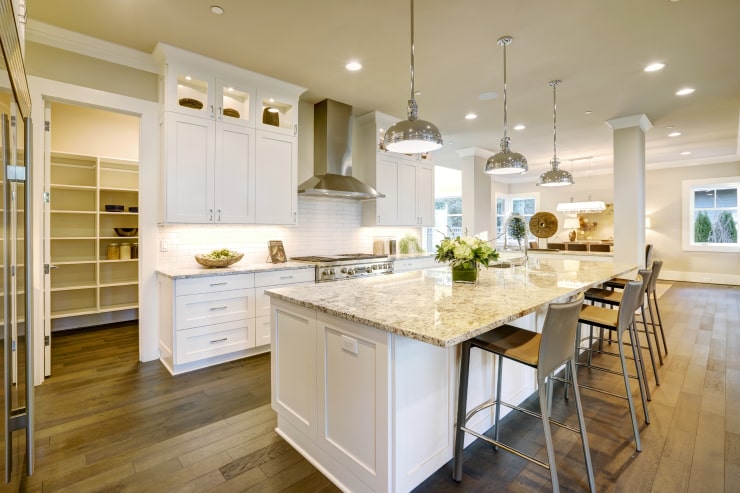 Test Bright, Cold Light Lamps
Apart from increasing the number of lamps, such as overhead lights or table and floor solutions, you can introduce more shine to your space by improving the quality of light sources. Lamps in a cold, white color will be your best solution. With advanced LED lamps and luminaries, people will achieve more diversity since users are able to adjust the shade of light.
Experiment with Interior Design in Live Home 3D
A good thing is that you can easily design your interior, plan the location of lighting sources or try different color options for furniture and decor in Live Home 3D, a powerful and easy-to-use home design app. You can even set up the geographic location of your future apartment or house, and the app will show real light conditions of the premises at different times of day and even days of the year! You will get a glimpse into how much light the rooms get in different seasons and in daytime.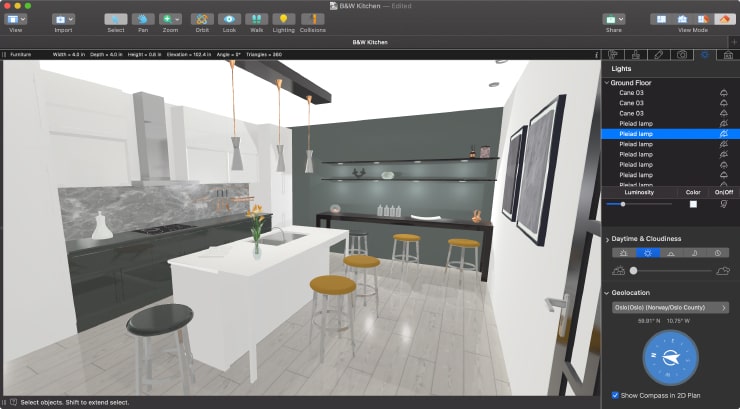 Learn More About Live Home 3D for:
Revised: March 2023