Start With a Floor Plan
You can draw a bedroom plan from scratch using efficient building tools. The Room tool allows you to conveniently draw a rectangular room with the floor and ceiling. Other tools enable Live Home 3D users to draw straight and rounded walls, adding custom-shaped floors and ceilings, ceiling openings and more.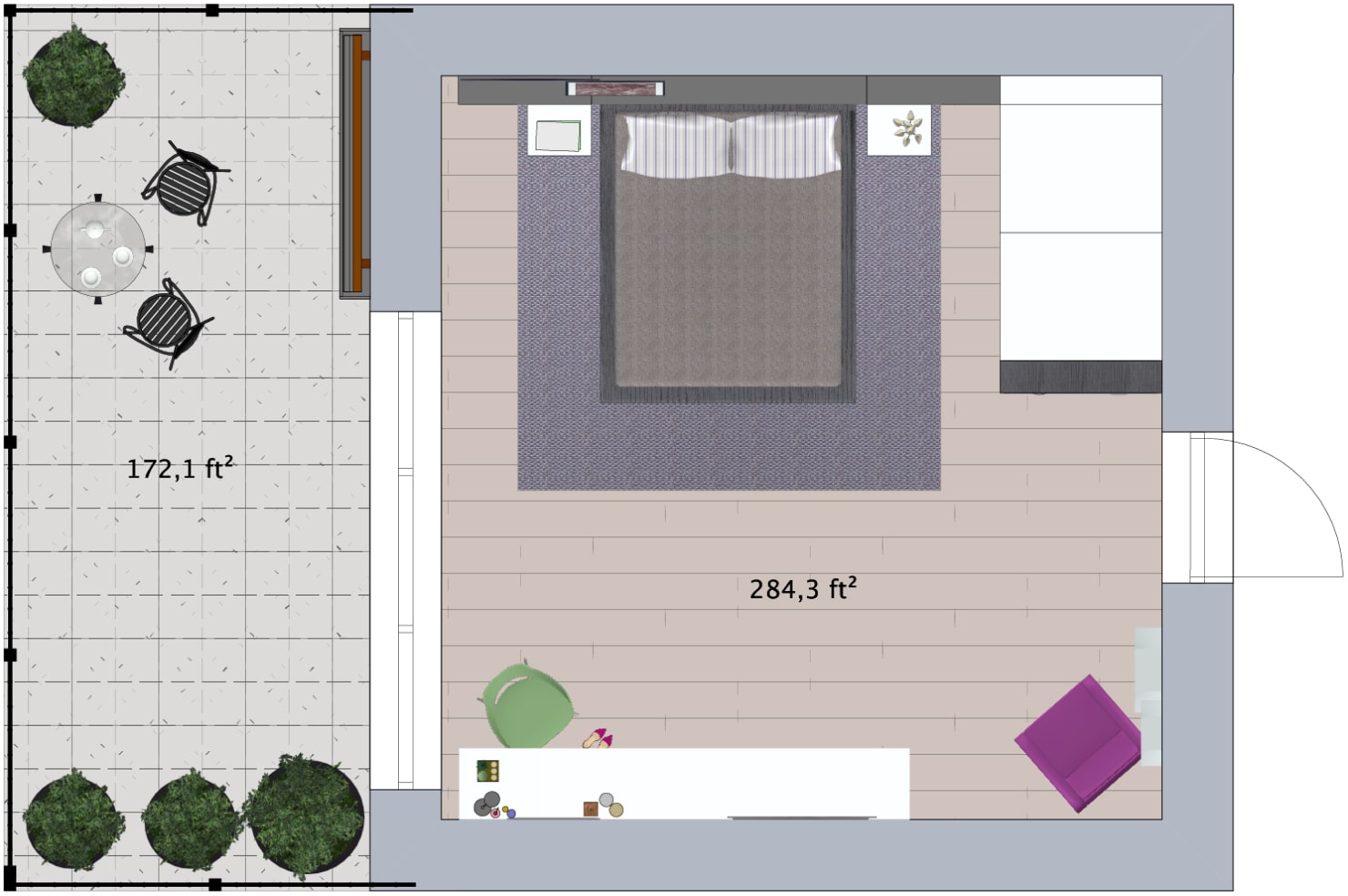 Turn Your Blueprint Into a Digital Floor Plan
If you have a sketch or a blueprint of your bedroom, it can be easily imported as an image into Live Home 3D by simply using drag & drop. Our smart Dimension tool will help match the project scale, while the building tools will help trace the blueprint.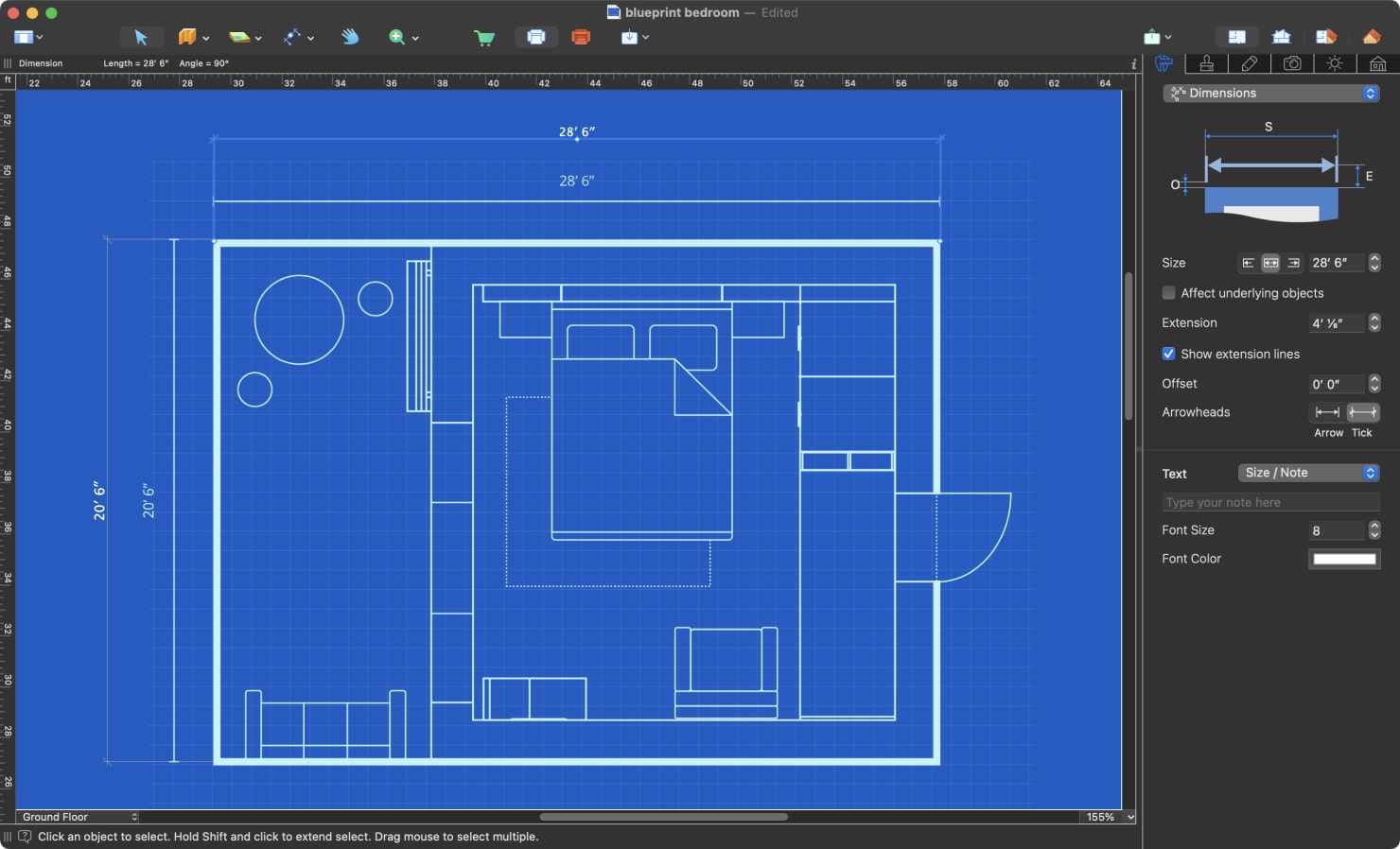 Choose a Bedroom Template
Live Home 3D offers many pre-made interior templates, including bedrooms. You can change the furniture and adjust the materials if you don't like the idea of creating the project from scratch!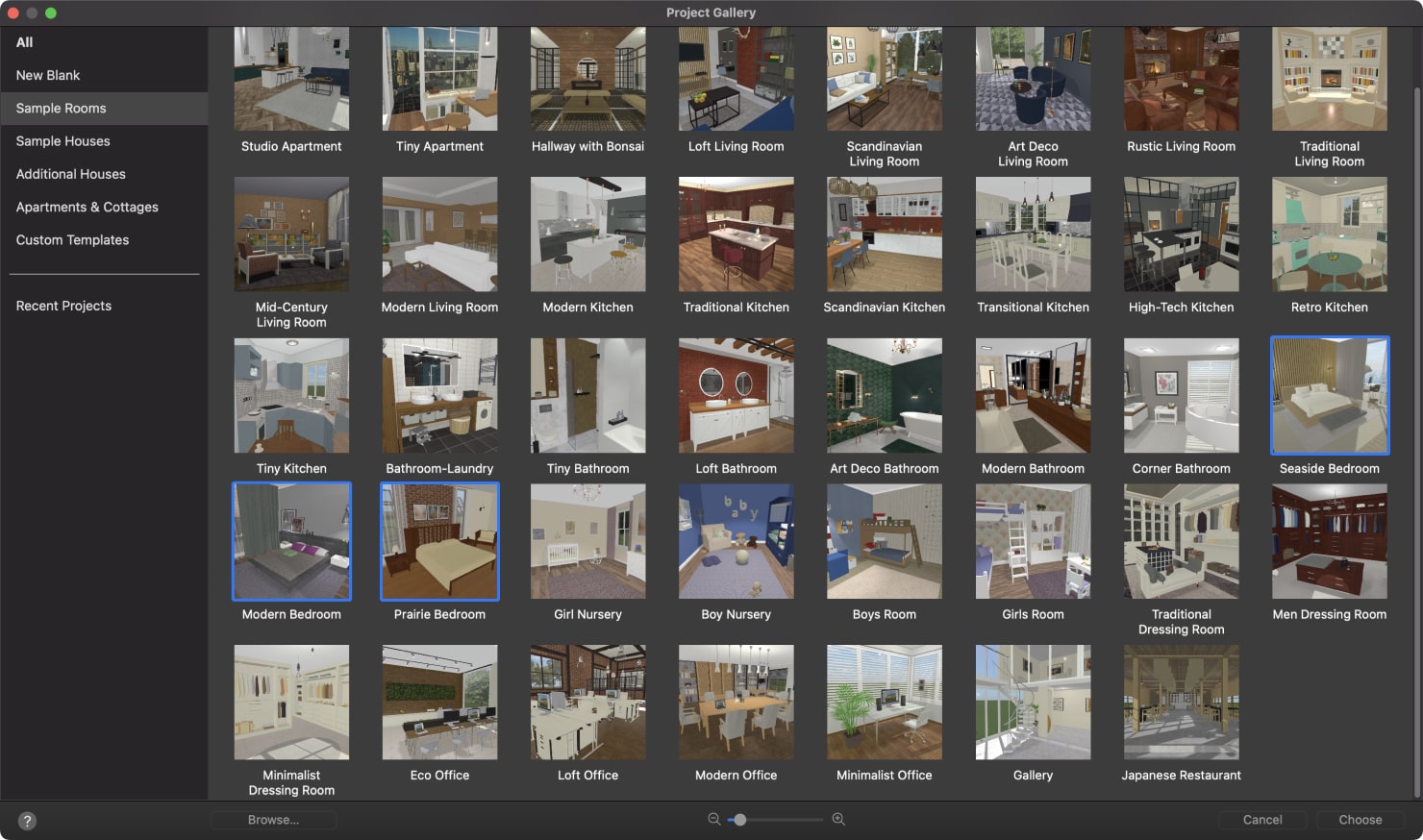 Enjoy 2,100+ Materials and 2,400+ Objects
An insane collection of materials, furniture and other home and exterior objects is waiting for you in the free version of Live Home 3D! Many more are available for purchase in the built-in store, and the ability to import your own custom materials and objects into the app is extending the amount of content to endless. Simply take a picture of any material and import it into Live Home 3D in just a few clicks. Easily add a 3D model of a sofa, bedside table, closet or any other piece of furniture from stores like IKEA.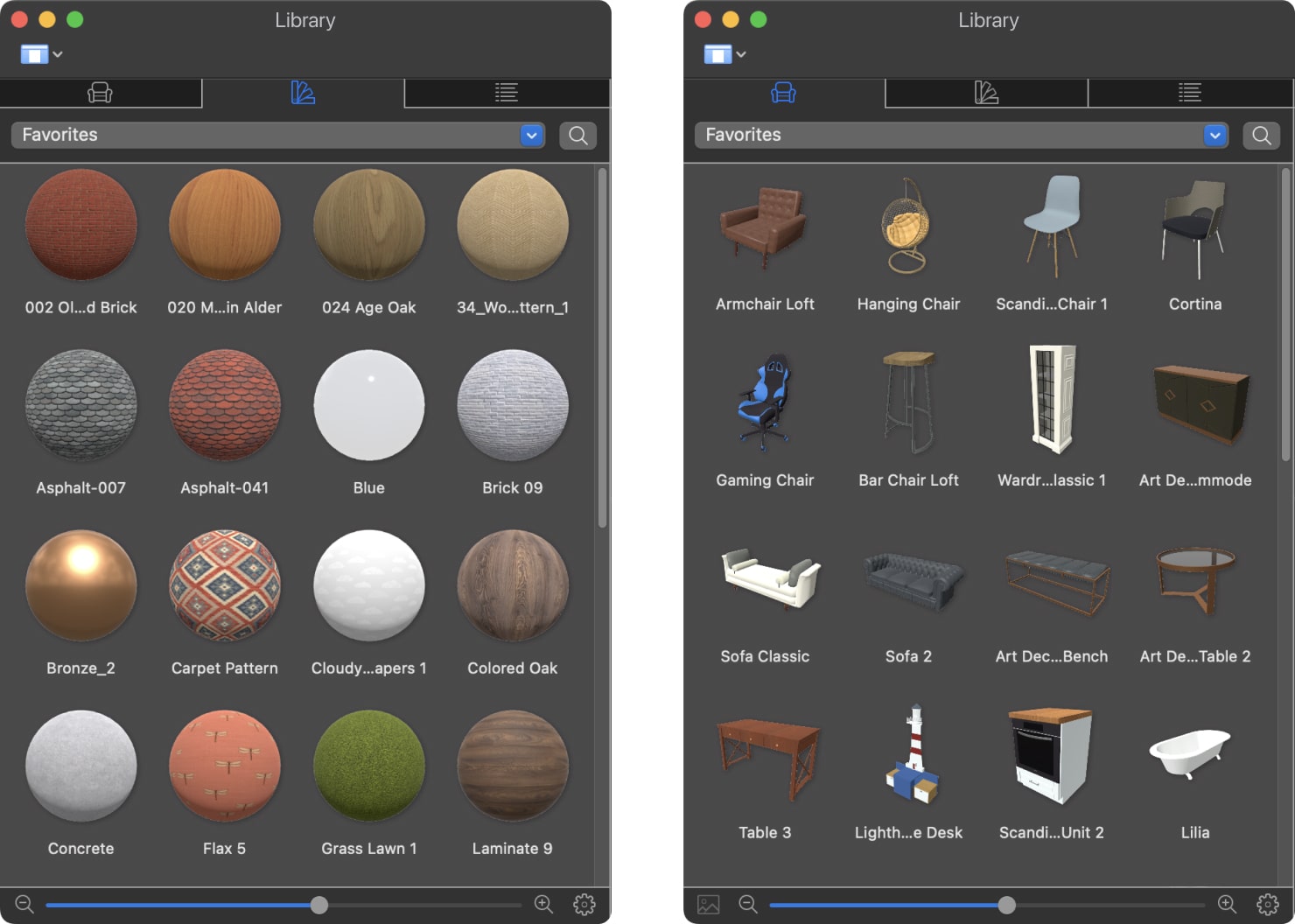 Exclusive Geopositioning and Lighting Settings
In Live Home 3D, you can set the light color and luminosity of every light fixture and even set a certain geographic location of your house to get the precise lighting conditions in the area. This can be really helpful in planning a future bedroom. The time of the day and cloudiness are also adjustable, so you get to see the lighting conditions in the room at any hour of the day and under different weather conditions.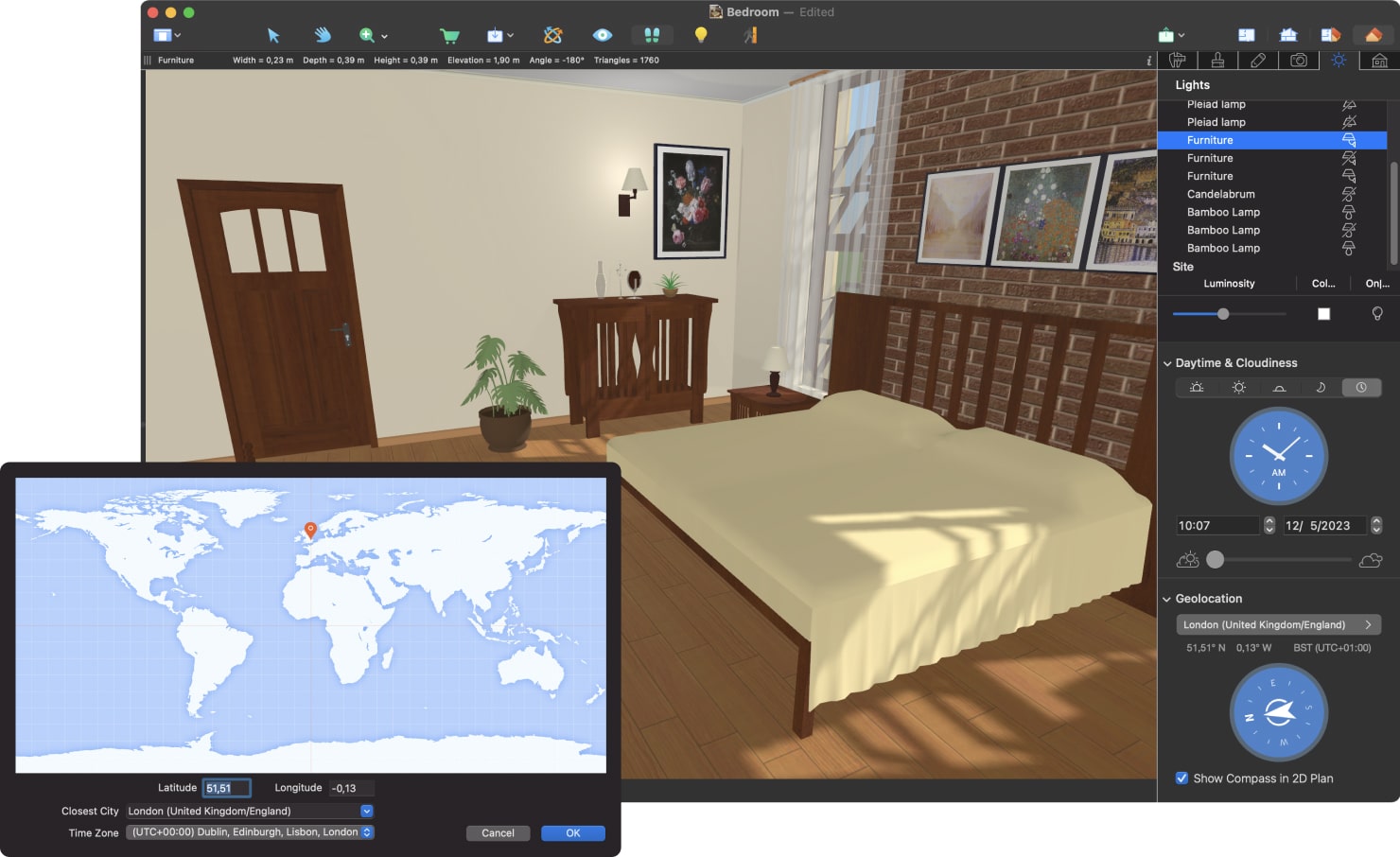 Get the Perfect View
A view from the window is what really makes a nice bedroom perfect. Easily add a stunning cityscape, a beautiful nature scene or any other landscape to your design. This is a great feature for interior designers that helps bring more realism into the project, and it's a great way to impress your clients.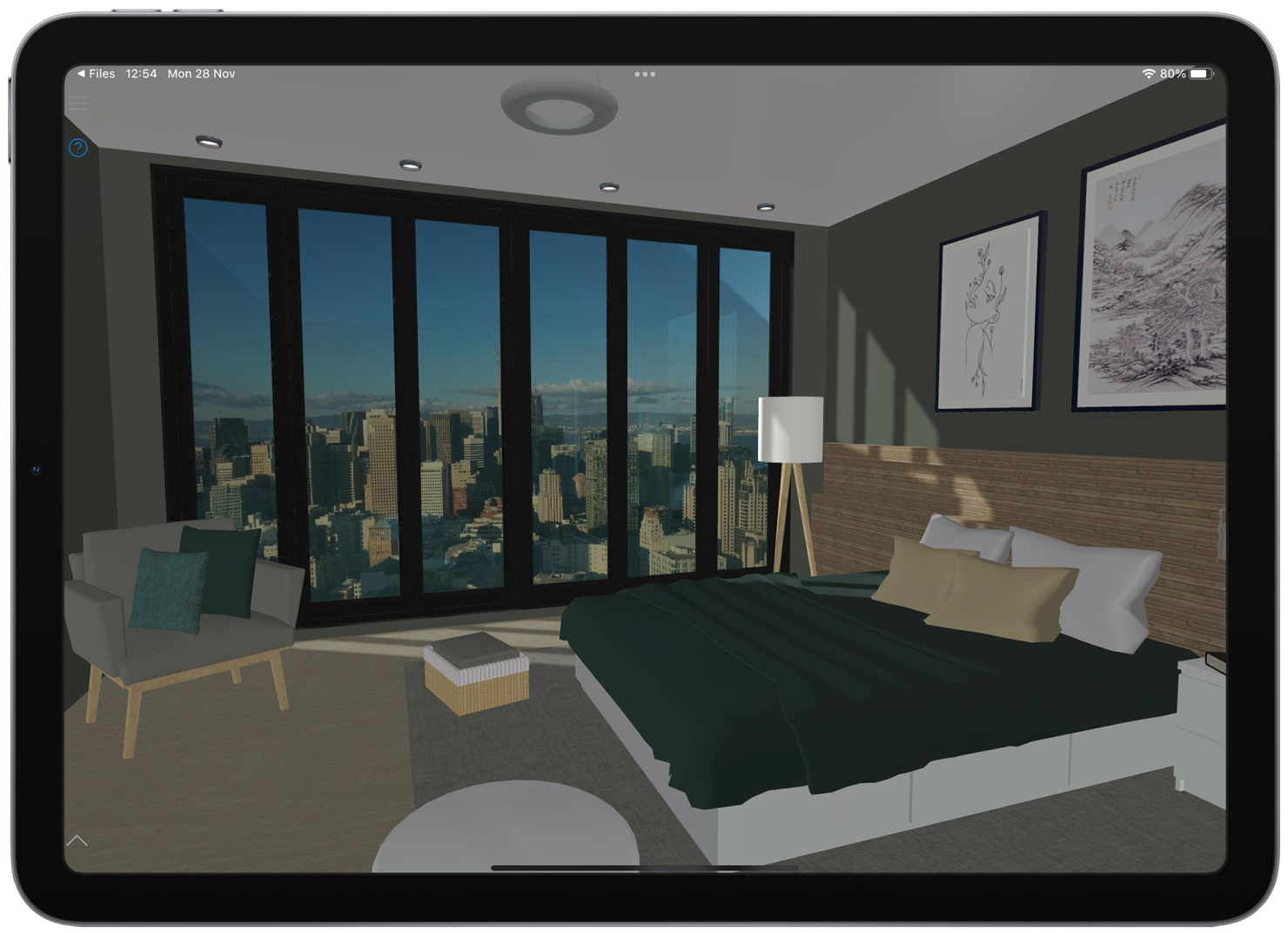 Photo-Realistic Rendering
Live Home 3D brings realism into your designs with its physically based materials, lighting settings and an exclusive feature of geopositioning. But it doesn't stop there! An offline, ray-tracing rendering technology, powered by AMD Radeon™, ProRender allows you to export photo-realistic 3D views of your bedroom on a Mac.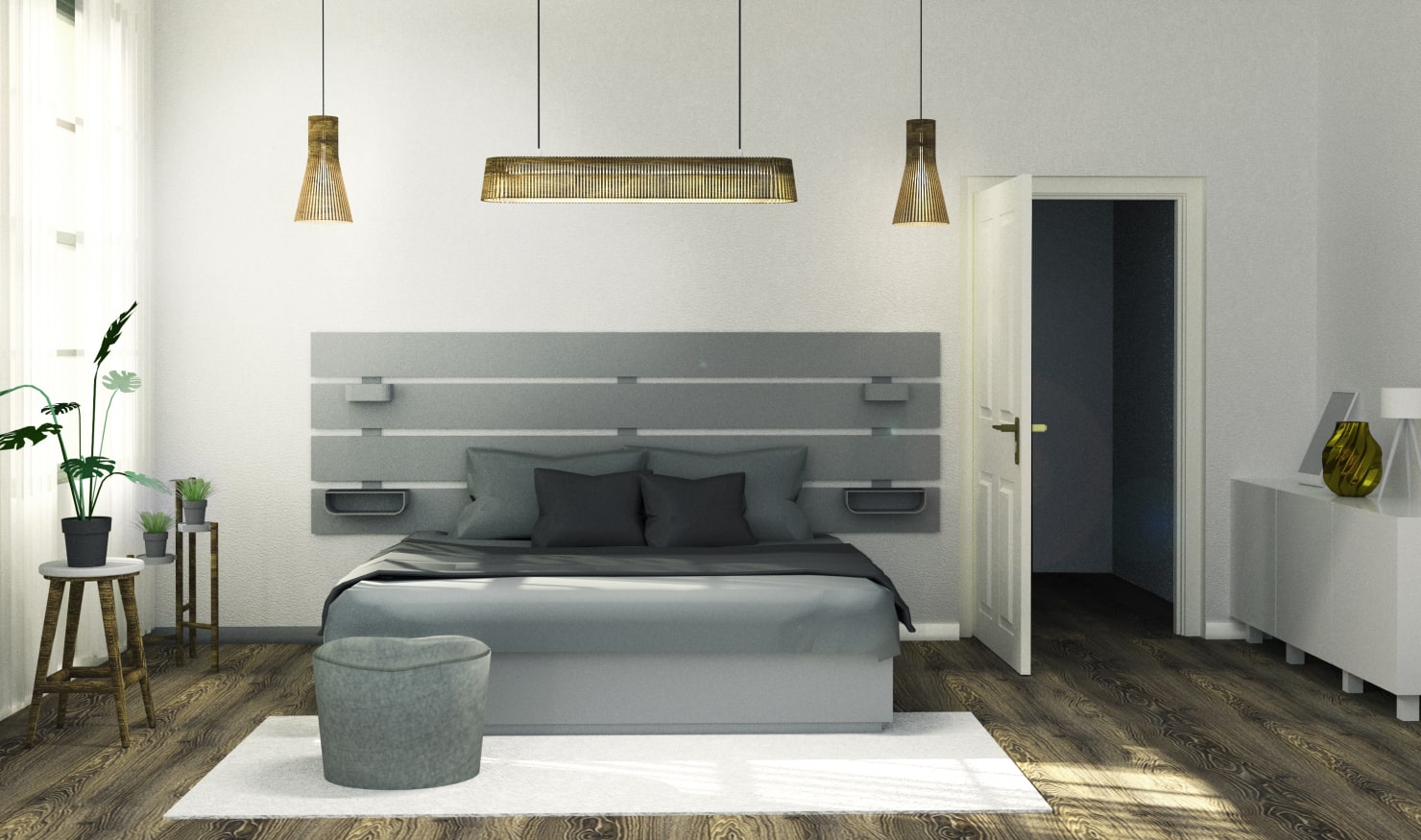 Design on All Platforms
A multi-platform solution—the app is available for Mac, iPhone, iPad and Windows users. Choose your system or the most convenient device for designing, and get creative with your bedroom planner—Live Home 3D.