Natural Light Sources
We will start with natural light sources, such as the sun and the moon.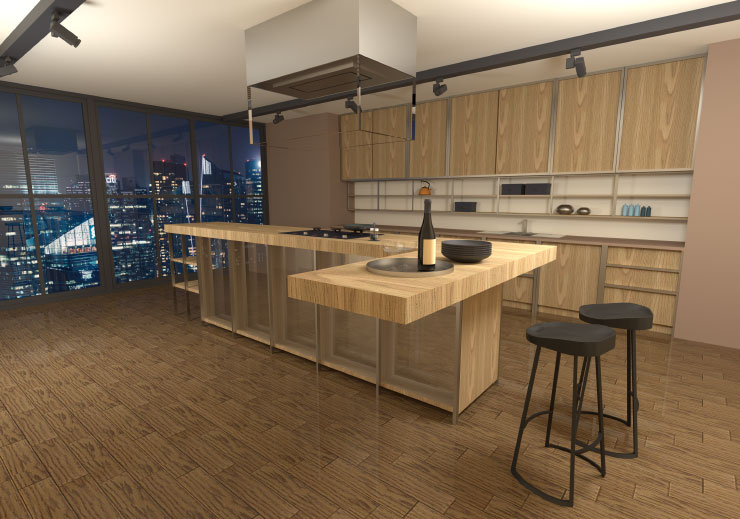 True Geo Position
The first thing you need to know is that you can select the exact geolocation of your building. When you have selected the coordinates, particular city or location on a map, Live Home 3D will show you the realistic way the sun is shining at this particular latitude and longitude.
Even the stars that you see in the sky at night are exactly the stars seen in your location in reality! Live Home 3D uses a map of the 9,110 brightest stars that are visible with the naked eye. Isn't this awesome?!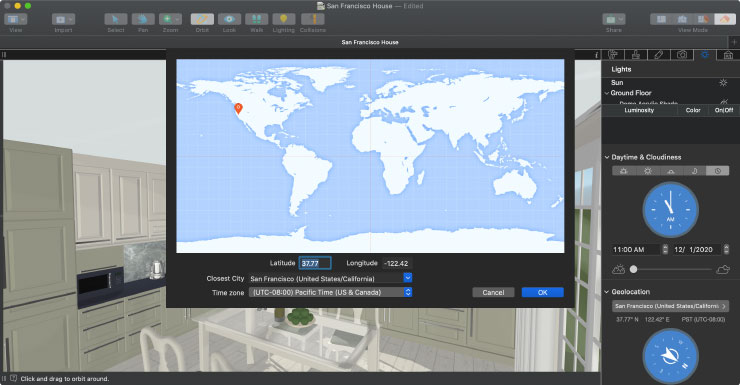 Define the North for Your Project
Define where north is by setting true north in the compass located in the Inspector panel to match the real position of your house or apartment. This will allow you to see realistic natural light conditions. If you are still planning the house, you can select the most advantageous location for some specific rooms.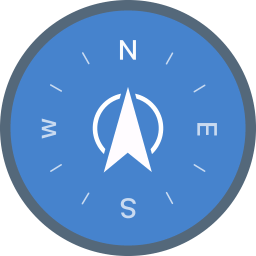 Review Light Conditions at Different Times of the Day
How do you like that? You can look at your apartment or house at any time of day and learn how it will look in the future. This way, it is possible to plan the best color scheme. For example, you can make the room brighter by following these useful tips on making a room lighter. You will know for sure if the sunlight will blind you at your work desk. Awesome, huh?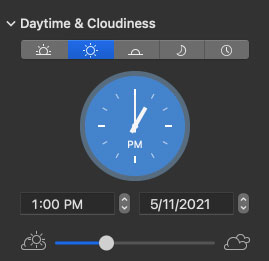 Look at Your Project During Different Seasons
The sun trajectory changes during the year. In winter, it doesn't rise too high above the horizon, which changes the way it lights up certain places. It is cool that you can choose a particular date and review the natural lighting in different seasons and even on a particular day of the year. For this, just select the date you need.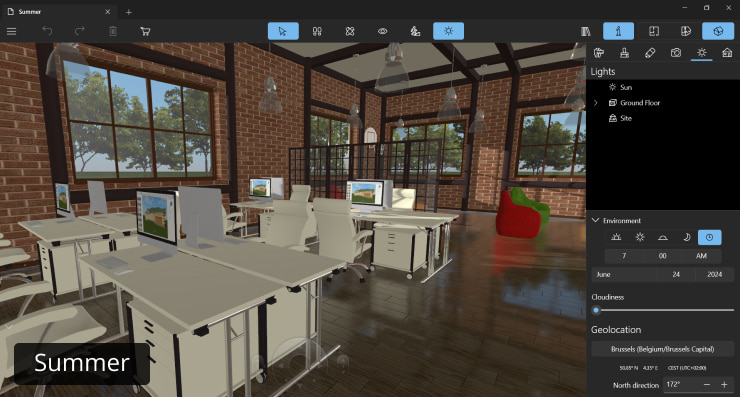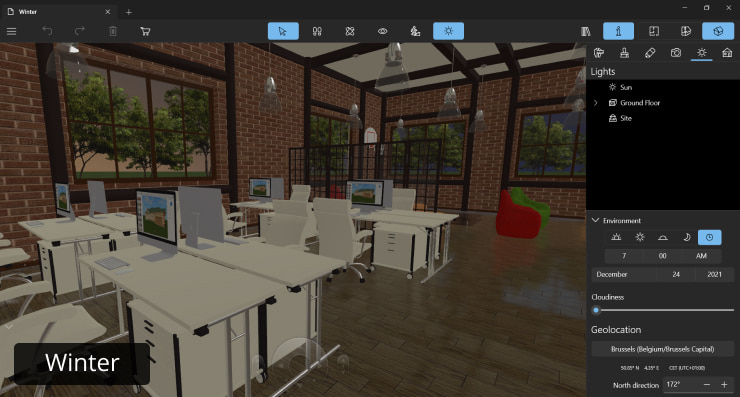 All the above described details together ensure true-to-life lighting in your projects.
Artificial Light
Add Light Sources From the Library
Easily add lamps to your project by dragging them from the Lamps section of the Object library. You have full control over their luminosity and color, and you can turn them on and off. Imagine that! If a lamp has several bulbs, you can control each bulb's properties separately.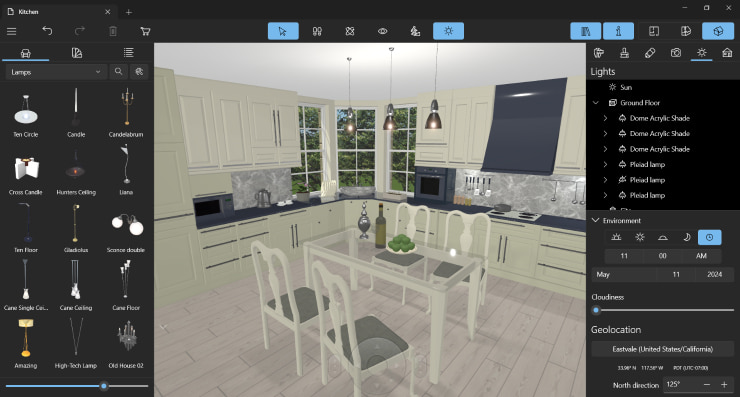 Create New Light Sources
Create and edit new light sources in the Pro version.You can add a light source to any object that exists in the built-in library or is imported. Multiple adjustments of light attenuation, luminosity, glow size, light beams, diffuse and specular colors lead to different light properties. Thus, you will be able to create a light effect for candles, fireplaces, light bulbs and objects of different types. More about the light properties: for macOS, Windows and iOS / iPadOS.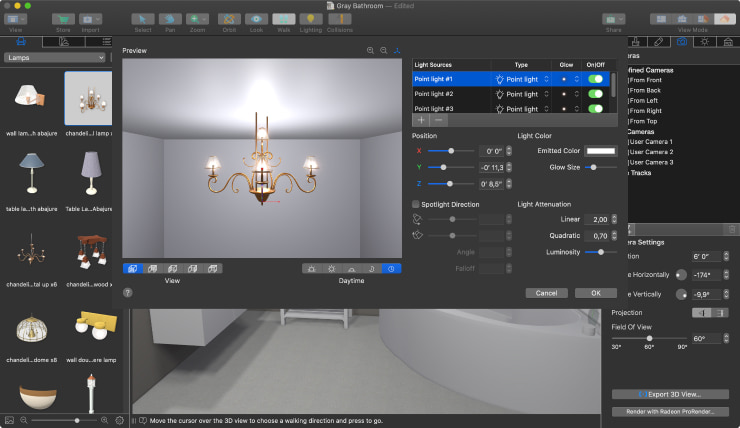 Learn About Different Light Types
In our articles, you will find where ambient and task lighting are preferable. You can also find out about different light bulb types to select the right types for your home.
Learn More About Live Home 3D for:
Revised: March 2023