Make It Modern
The modern bedroom style features simplicity, clear lines and lightness. It is usually designed in white, black or neutral colors. If your house is decorated in a modern style, you should definitely continue the trend in the bedroom to make the whole space cohesive.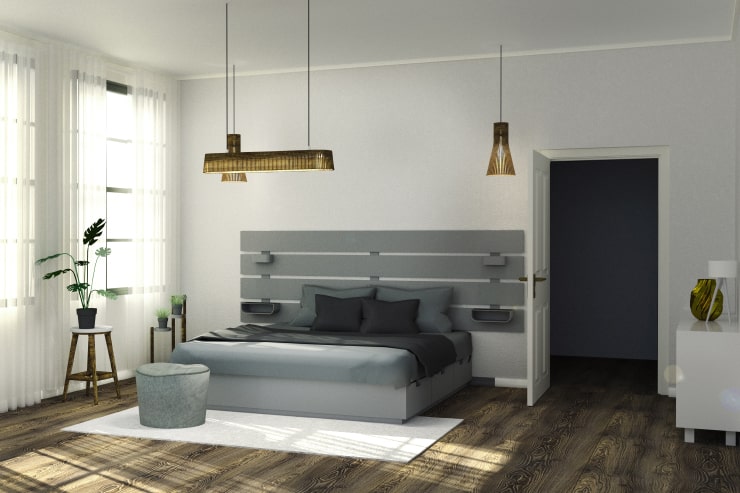 Cozy Loft Bedroom
In the past few years, the loft style has seized many cafe, office and living room spaces. Why not use it in the bedroom? Not only can it serve as the distinguishing features of loft interiors (like raw brick walls, cement floors, exposed pipes and beams), but you can also extend your loft style into the bedroom.
Whether you need to expand the area or just want to make every inch of it stylish, use your loft to bring your bedroom design ideas to life. Quaint ladders, cool roof windows and mirrors will make you feel extremely comfortable in your quiet nook under the roof.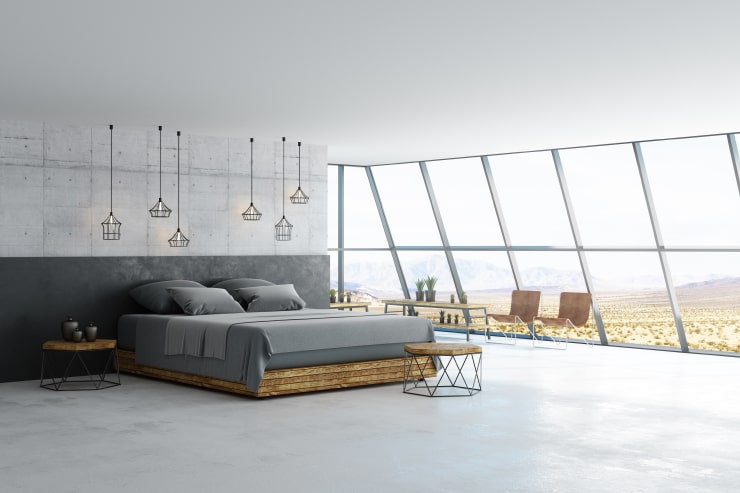 Make It Classic
No doubt, classic design is always in trend. Pastel palettes with the furniture in the style of Parisian chic, and elegant elements of decor, produce an effect of coziness and luxury. This trend never goes out of style.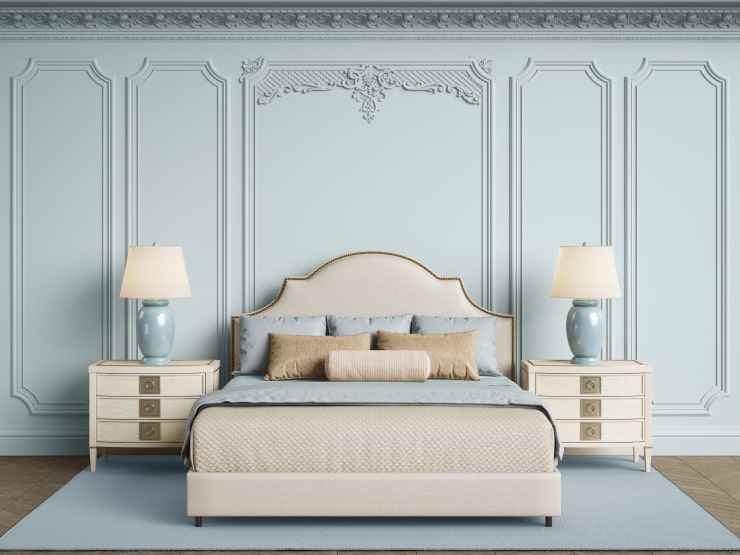 Provence Style Chill
Provence style comes from the Provence region in the south of France. This is a very beautiful sunny region with its own unique charm. This style is extremely tender and features pastel colors, elegant furniture (usually white or fair), flower patterns, ceramics and porcelain decor.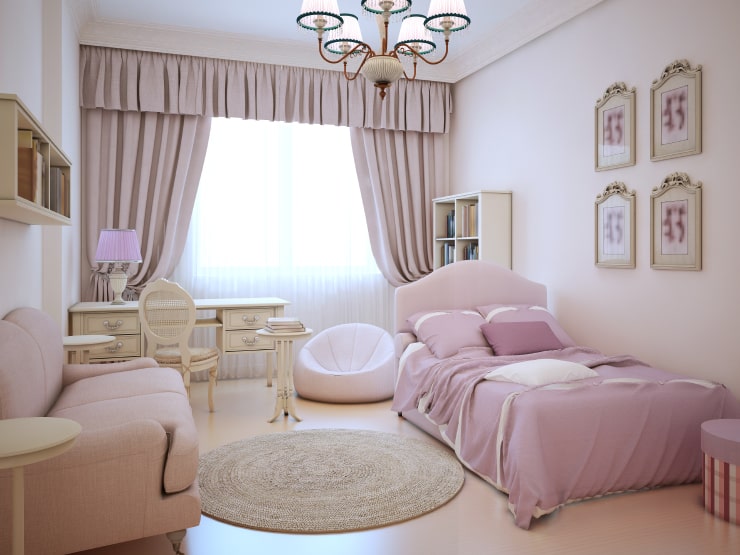 Prairie Style
If you prefer simple lines and geometrical forms, and your concept of a bedroom is minimalistic decor with the use of natural materials, then the prairie style is something you might want to try.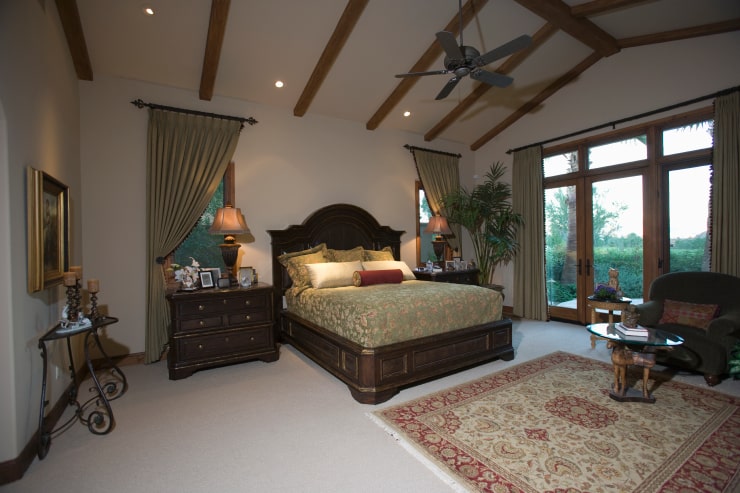 Go Rustic
Made of log ceilings, stone walls or wood floors together with natural colors, the rustic style will create an extremely cozy ambience in your bedroom.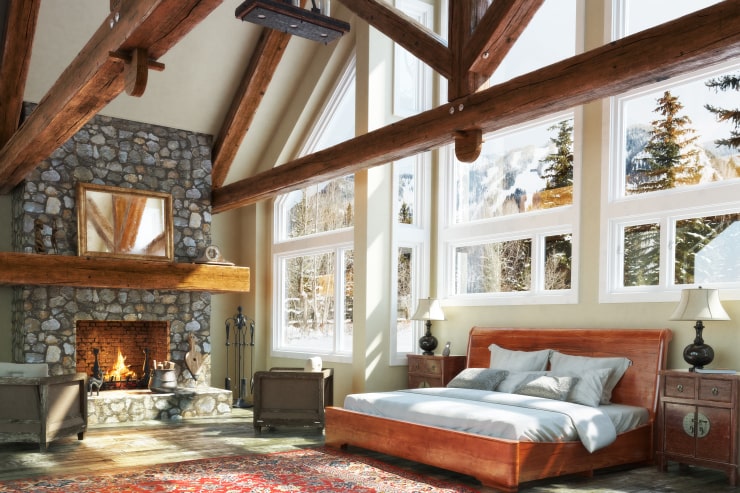 Scandinavian Style
The Scandinavian interior style bedroom will look light, minimalistic and elegant. With wooden furniture, natural materials, light colors and lack of carpets, it will be just what is needed for a good night's sleep.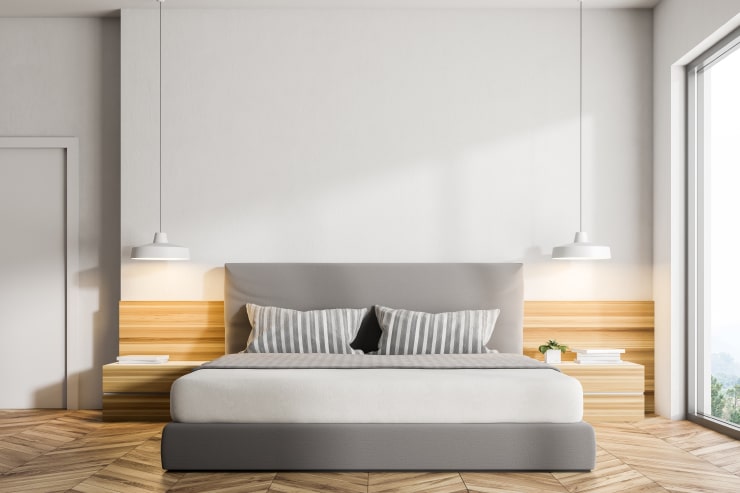 Art Deco Bedroom Style
The art deco style is luxurious, glamorous, chic and unrestrained. It is suitable for people who are not searching for a modest solution. It will sure make a strong impression and won't disappoint those who enjoy showing off.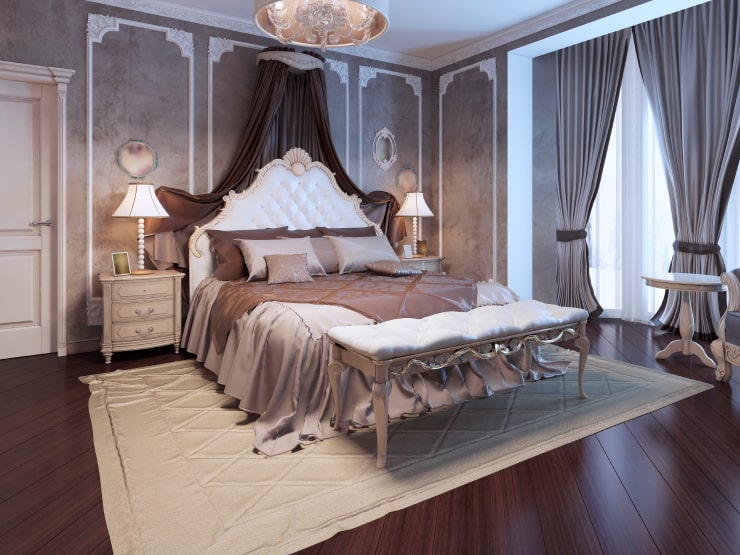 Mediterranean Bedroom
Another popular interior design style is Mediterranean, a combination of traditional, contemporary and modern elements. Influenced by the Southern European countries, this style uses natural materials such as wood, cotton and ceramics. The most common color schemes are soft and creamy and use different shades of yellow, sand and blue tones.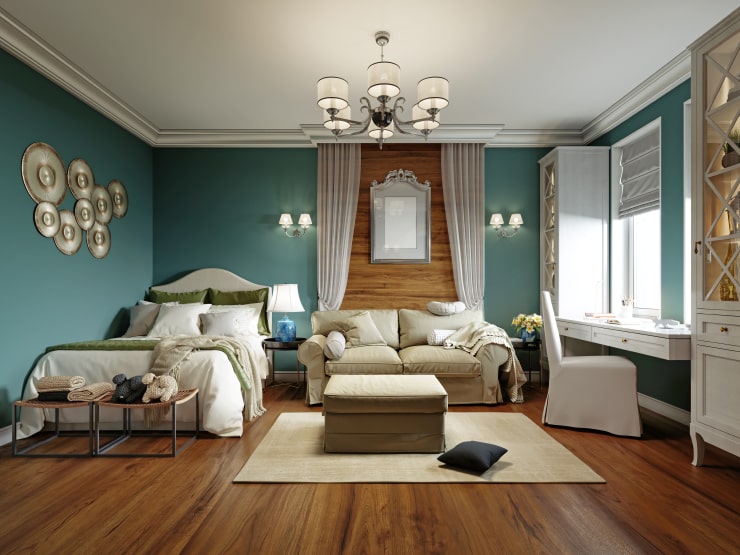 Minimalist Style
This design style helps find the beauty in simplicity by removing all unnecessary details, and leaving only the best ones. Simple colors and textures accompanied by strict lines will help you form a peaceful state of mind. More about the minimalist style.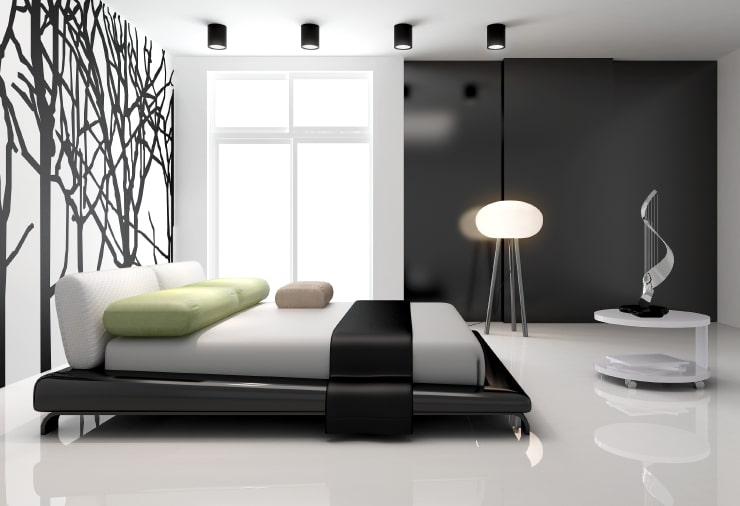 Design Your Bedroom in a Home Design App
Now you know all the trendy bedroom styles. Which one will you choose? Try designing your bedroom in Live Home 3D. This app has many pre-designed templates and a rich toolset you need for achieving great results.
Learn More About Live Home 3D for:
Revised: March 2023