Work Across Multiple Platforms
With this landscape app, homeowners and contractors can work on landscaping designs on computers, tablets and iPhones. Thus, your project is always at your disposal for implementing new ideas immediately and presenting the project to others.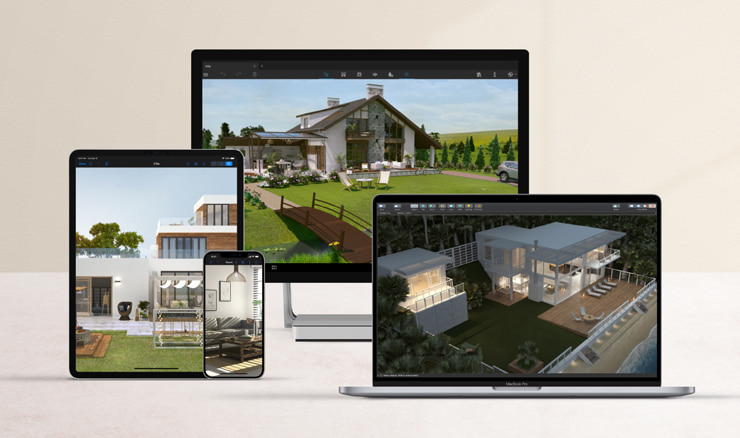 Terrain Editing Tools
The cutting-edge terrain editor of Live Home 3D Pro lets you create the exact exterior you desire around your location with its high and low spots. You can plan your outdoor birthday party or open-air wedding, visualize your future playground and barbecue area or simply escape into the imaginary location of your dreams.
Create Elevations
Do you need to locate your home in or next to hills, in a valley deep in the mountains or on a picturesque cliff? The unique opportunity to recreate the real terrain around the house is brought to you by Live Home 3D Pro. This home and landscape design software has all the necessary tools to design elevations.
All elevation parameters, height and smoothness are controlled in the Inspector:
The Elevation Spline draws curved elevation lines.
The Elevation Line tool draws straight elevation lines.
The Elevation Point marks one elevated or low spot. If such an elevated point is placed in the middle of terrain, a mountain of the set height will be added.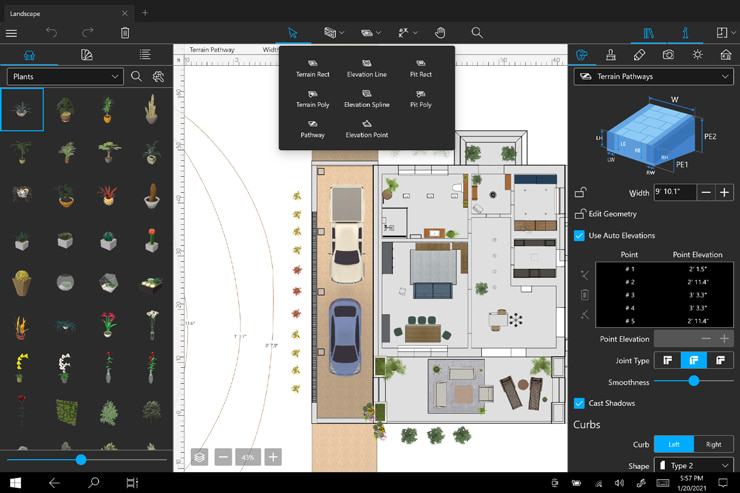 Way Down We Go
Any type of cutouts and pits are easy to make in this landscape design tool. Use them for adding swimming pools and ponds of any shape and other lower elements.
Versatile tools enable you to create the areas below the ground level with controllable smoothness and bottom level:
Add rectangular pits with the Pit Rect tool.
Polygonal pits are made with the help of the Pit Poly tool.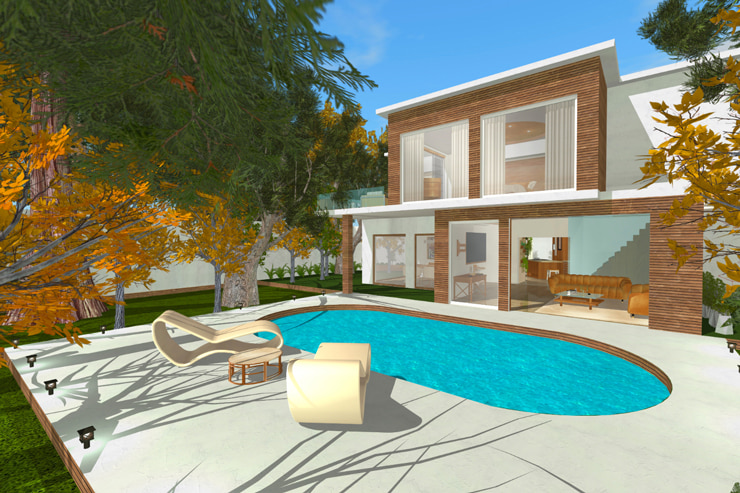 Sloped Ground
Easily build a house on a sloped ground of any angle and apply any material to it, or add plants to achieve a flowery meadow, a lawn or a forest full of trees and bushes.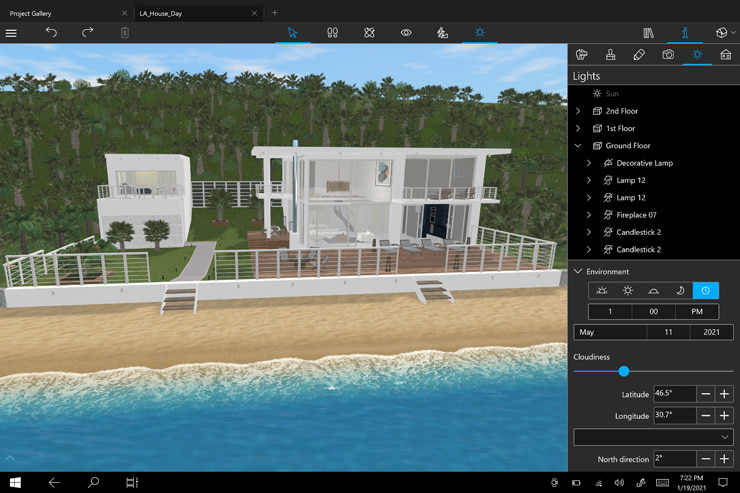 Create Pathways
Every garden needs pathways, so build them in Live Home 3D Pro. The pathways are automatically adapted to the terrain elevations, and the pathway elevation can also be adjusted in the Inspector. Let the well-known path always lead to the door of your dream home.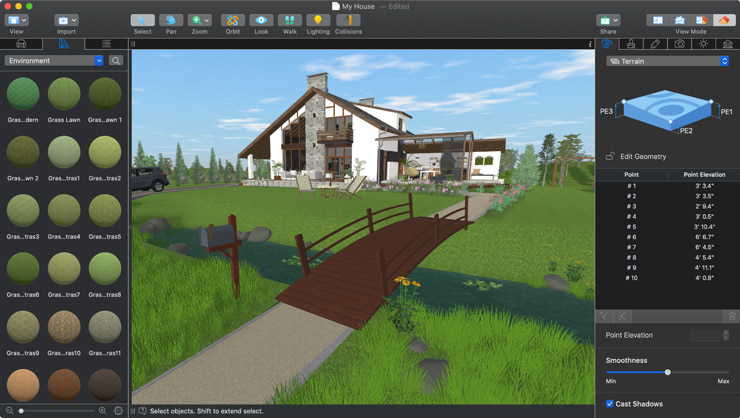 Use the Terrain Map View as a Basis
Online maps, for example, Google Maps, offer the terrain view that marks the elevation curves. A perfect idea is to use this image as a basis for achieving the exact terrain curves and elevations in your project—you can simply trace it!
For this, you need to switch to the terrain editing mode, add the screenshot of a map to the plan as a 2D image, draw elevation splines right where they are on the map and assign the same elevation to them. Once done, remove the map screenshot.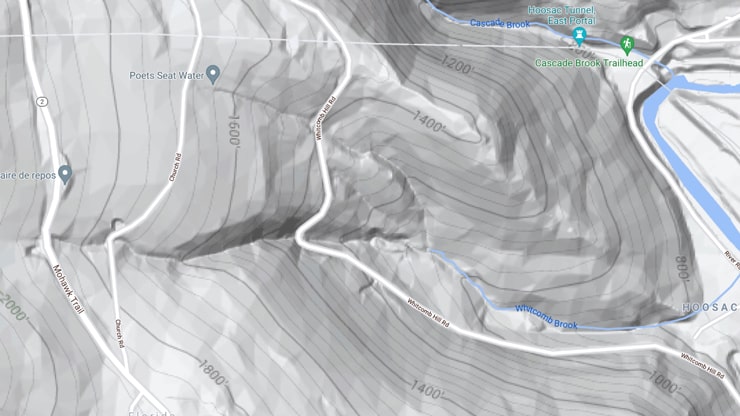 Huge Selection of Outdoor Objects and Plants
Huge collections of indoor and outdoor objects and plants deliver diverse objects that you need in the garden and backyard around your house. Create benches, chairs, garden pavilions, outdoor kitchens, barbecues, wells, fences, gates, bushes, flowers, trees, grass and much more.
You can get even more with the additional outdoor object and plant collections available as in-apps.
If you have not found that particular watering can or garden fountain, an endless choice of extra objects is just one click away in the Trimble 3D Warehouse™️. And, you can always import your own 3D objects to the app!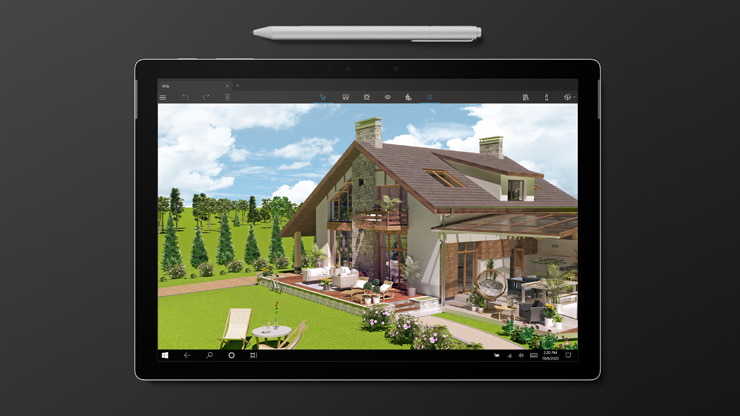 2D and 3D Modes
Adding and modifying the landscape is best in the 2D mode, while the 3D view is ideal for evaluating its look and applying materials to your heights and lowlands. Switch between these modes any time in just one click, and even enjoy the split mode to view both simultaneously in Live Home 3D for Mac and Live Home 3D for Windows.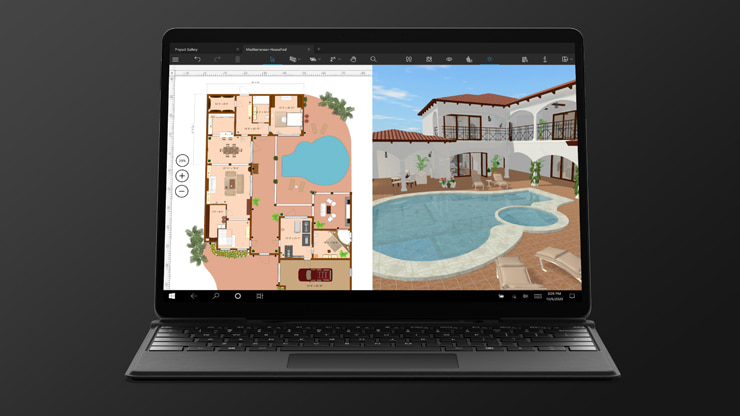 Multiple Export Options
Live Home 3D Pro allows you to share your work to a wide variety of formats and, in the iPhone and iPad versions, even the ability to view the project in AR.
There are different supported formats for different types of exports:
Share a floor plan in PDF, JPEG, BMP, TIFF or PNG formats;
Export 3D views to JPG, TIFF, PNG, BMP and 360° Panorama JPEG;
Create 3D video walkthroughs and 360° videos of the project;
Export 3D models to Collada, 3DS, VRML, X3D, RenderMan, OBJ or FBX formats.
Export exterior views, 3D panoramas and video walkthroughs of buildings and stunning landscapes and share them with your family, friends, colleagues and clients!