Overlooking the Basic Comfort of the Inhabitants
Regardless of how convenient and gorgeous ready-made plans seem, you should analyze them carefully. Every floor plan is designed in accordance with certain requirements, so you have to ensure the chosen option suits your needs. The room placement has to comply with your daily routine. For example, the kitchen should be located near the garage or not far from it, so you don't have to carry your groceries through the whole house.
It is also important to consider safety measures for senior inhabitants or children, and accommodation comfort:
The staircase design and position of the railing are obligatory to be planned accordingly.
The sparkling of glass surfaces in design allows enthusiasts to solve many problems, including the need to make a small room seem bigger. However, it must be modified to accommodate the needs of vulnerable members of your family.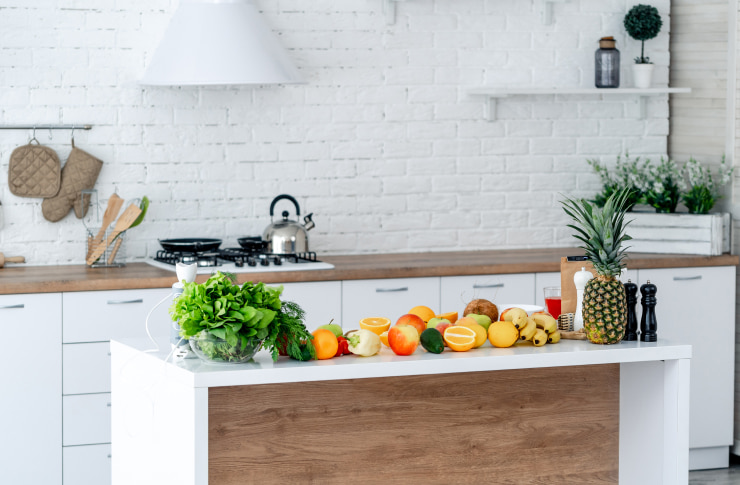 Not Considering the Location and Terrain
It would be cumbersome and inefficient to rebuild the house when the plan is even slightly bigger than what the target location can "fit in." The overall aesthetic has to match the property's surroundings if you select modern styles (classic designs are likely to work in the majority of cases). Check how the outside infrastructure might influence your daily life: you will hardly find a person willing to live in a bedroom with its windows facing the street with intense traffic. You need to avoid the scenario of falling in love with a plan and becoming completely disappointed with the result.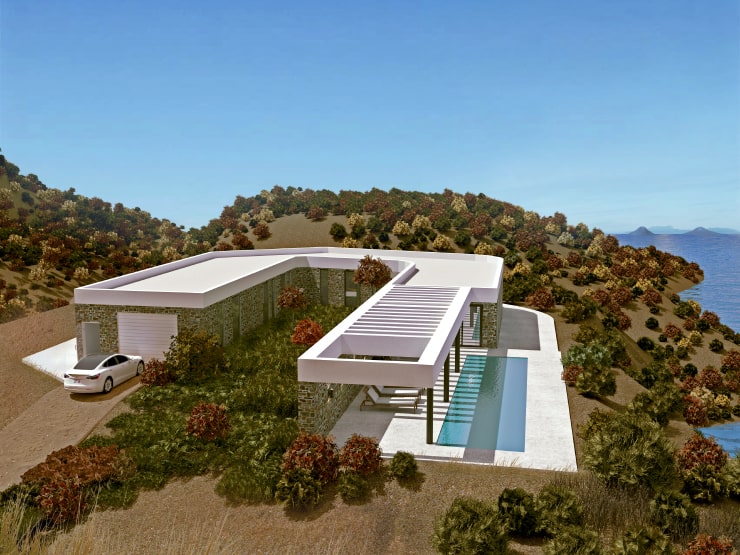 Miscalculating the Budget
There are multiple trends that seem to guarantee you absolute living comfort. However, implementing them in practice can result in unexpected expenditures:
Longing for bigger spaces. Don't forget that the further cost of heating and cooling services, as well as maintenance prices, will increase.
Building and Repairing are considered a process for a reason; don't forget your space will require care and modification later on. So make sure you have the finances to cover all of the expenses.
Calculate your budget, save some space for taxes and get a proper building permit, which allows you ​​to carry out the construction work in the area.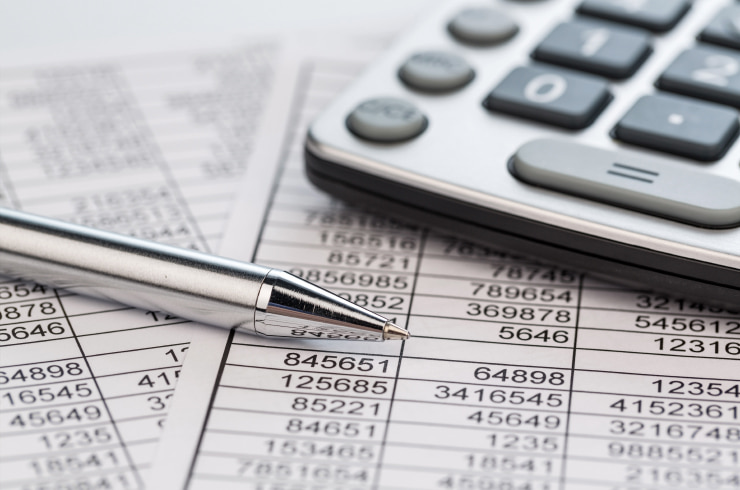 Getting the Proportions Wrong
When you are working on the floor plan, it is important to ensure the proportions are correct and precise. Otherwise, it's impossible to build something that will last long term. Calculating the right floor area ratio may help you. The process goes hand-in-hand with analyzing your family needs, including which locations will unite guests frequently, whether family growth is expected and more.​​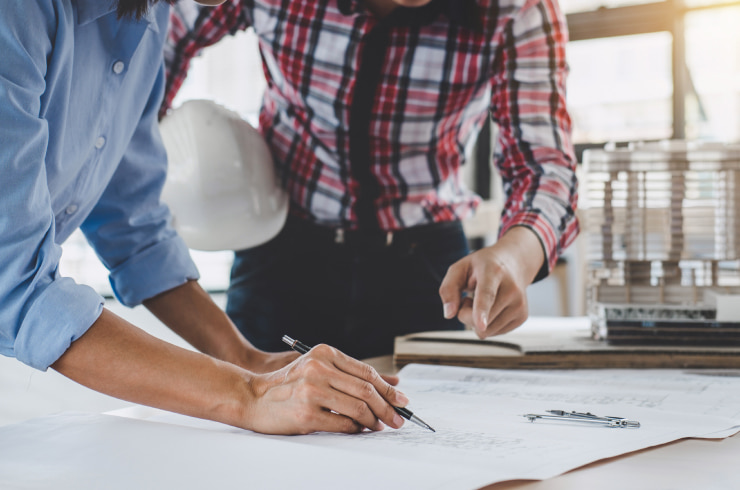 Not Taking the Climate of the Area Into Account
Including plants as design elements won't help you solve the issue later on. It is critical to take care of the right air ventilation and accommodation in advance, keeping the local climate zone and its peculiarities in mind. For instance, heated floors are preferable for regions with cold climates, but are unnecessary for tropical areas.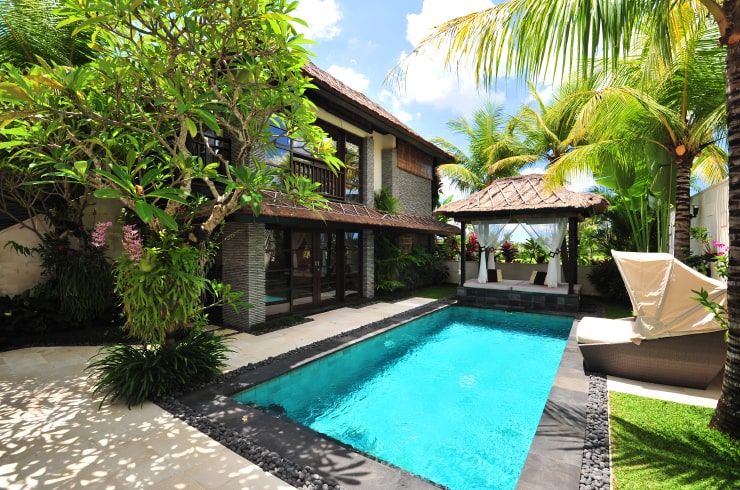 Forgetting About the Entrance Lobby and Hallways
When designing a floor plan, it is a common mistake to stay too focused on separate rooms and forget about other spaces that connect areas of your future house. Just imagine that you enter a kitchen instead of a foyer or need to get to the bathroom through someone else's room. If that is something that won't work for you, don't forget to include an entrance lobby and hallways in your floor plan.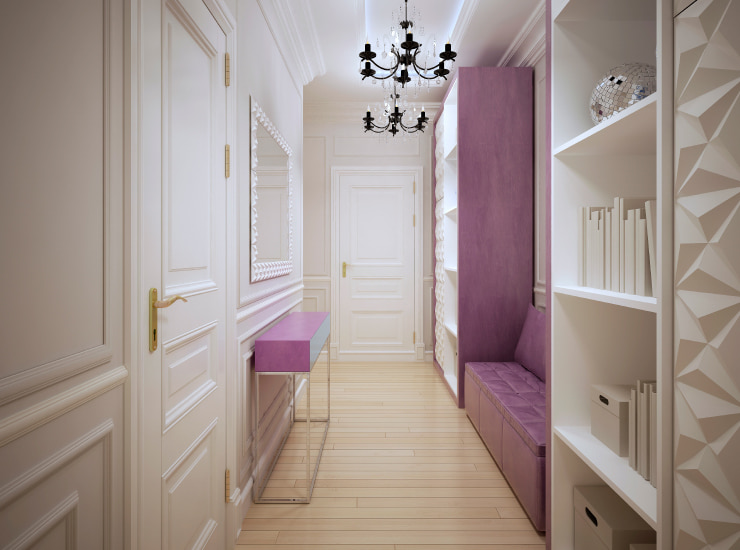 Wrong Location of Windows
The location of windows is extremely important. Think about the future house surroundings—if you don't want to wake up and listen to active traffic jams or neighbors' quarrels, ensure that the windows will offer an enjoyable view without excess noise. Moreover, to bring more natural light into your space, windows have to be southwest facing or south-oriented.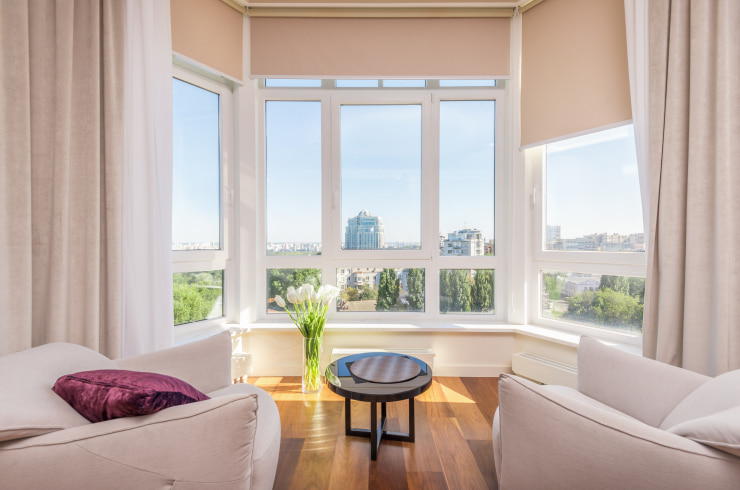 Insufficient Light and Ventilation
Proper home ventilation makes your house safe and energy-efficient, so make sure you have enough natural light and other necessary types of ventilation included in your floor plan. Another important thing to keep in mind is lighting. The location of windows will let enthusiasts adjust the desired light level, but what about artificial sources? This is a vital parameter to maintain the space functionality. With the help of Live Home 3D, beginners can experiment with light source locations, which will be helpful when working on a floor plan.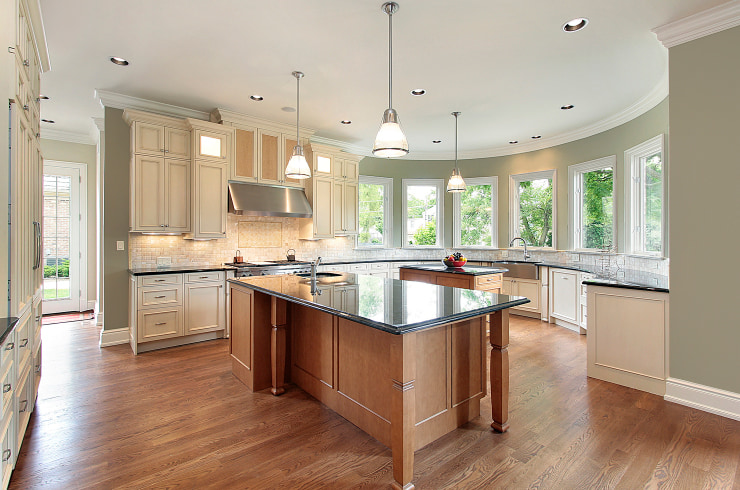 Not Measuring the Existing Furniture
Often, your crucial task is to reduce the cost, so the use of furniture and other goods you already possess is welcome. To stay on the safe side, take measurements of your furniture and match it to the floor plan. It might be a catastrophe if you miscalculate the bedroom size, and you're unable to fit in your favorite bed, which would be too big and impractical for it. Undoubtedly, the room should remain spacious with enough walking space for any member of the house, especially if there is a need to be accessible for individuals with disabilities.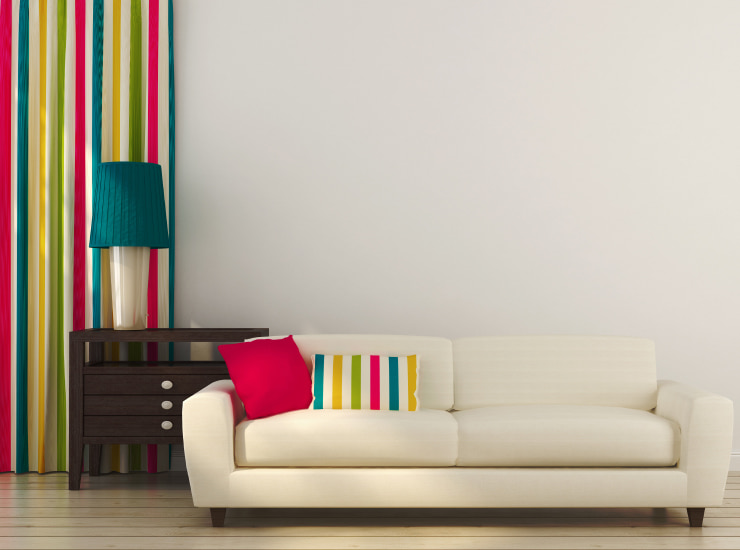 Missing Out on Storage
Whether you are looking for a large house or a small apartment, the storage question remains relevant. To create an airy, clutter-free home, don't forget to include a wide range of various storage units in your floor plan. Otherwise, you will have spaces with tons of boxes that are going to pile up, occupying the walkways and making your home look like a mess.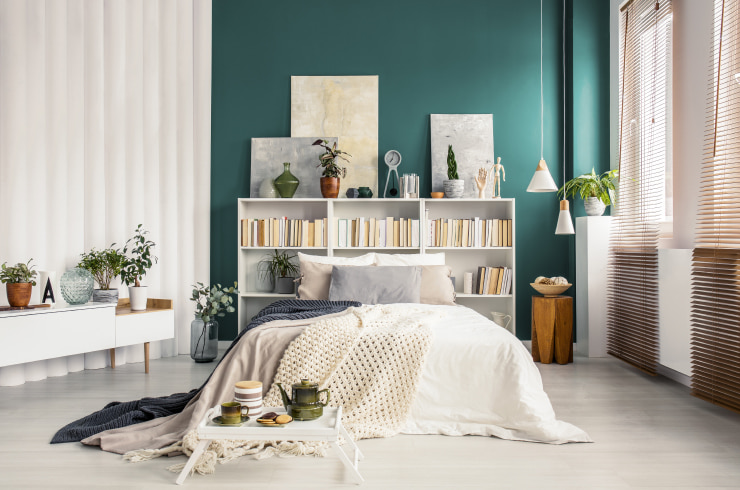 Not Making Use of Every Corner
Once the building is ready, any serious updates aren't likely to happen in the short run. It requires further investments and resources, which will be limited after the original project is finalized. Even when other details are taken into account, leaving dead spaces is unreasonable unless you want to create a dust kingdom in your home. Rather than leaving any corner unused, look for the right furniture location or upgrade those areas with lamps, mirrors and cozy storage units.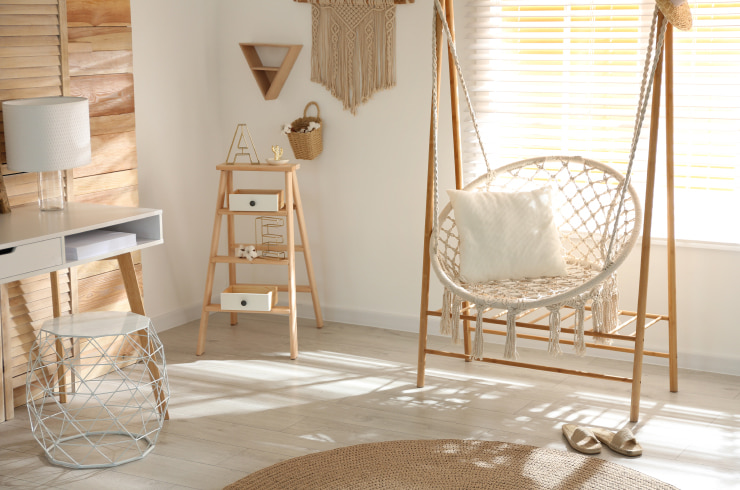 Wrong Layout and Positioning of the Doors
When locating doors, bear in mind the convenience of their usage. Otherwise, related functions will be disturbed. It is obviously not your dream to be unable to open one door before the other one is closed or choose the wrong swing direction and have the light switch hidden by the open door. Live Home 3D will let you create a three-dimensional version of your plan and verify the right swing direction of all the doors, as well as their sizes.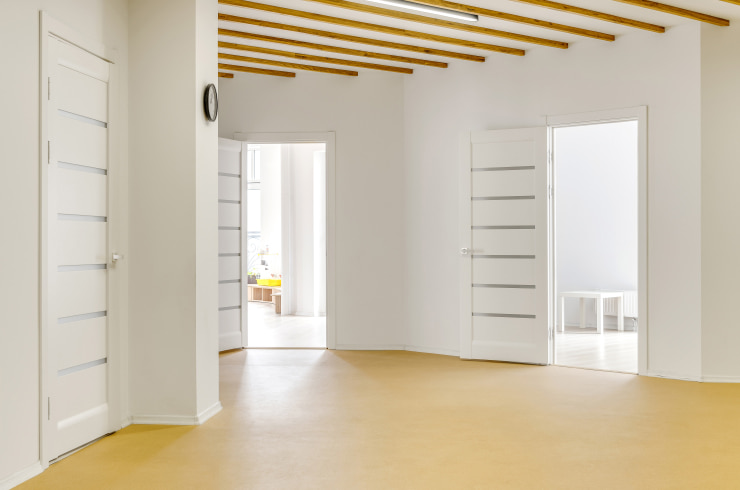 Misplacing the Staircase
A multi-floor plan has to visualize your family's needs clearly. Correctly positioning the staircase in a three-story house is critical. If you miss the navigation ease, the challenge is failed. Its position is also important for planning future house renovations, especially when the original one-story building is transformed into a higher construction:
Creating a floor plan is the right moment to decide whether the staircase should be located inside.
You also need to consider how wide and steep it has to be to provide enough comfort for everyday use and lifting up your furniture.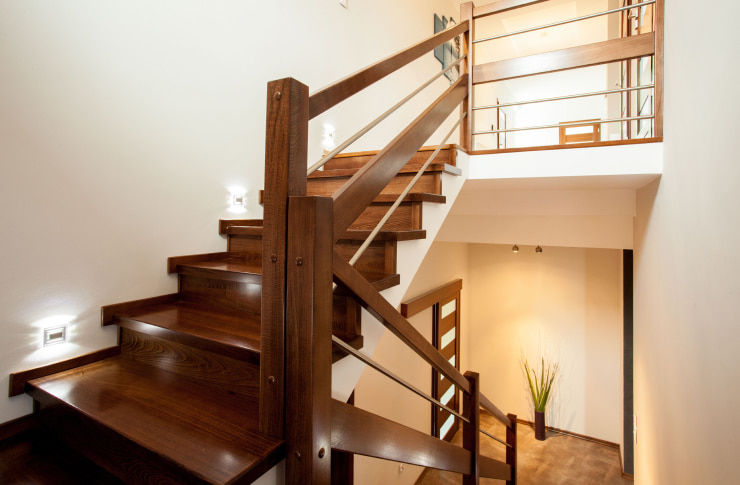 Inadequate Bathroom and Powder Room Placement
Think strategically about whether you want to create a plan from scratch or adjust a ready-made one. One of the simplest recommendations is not to position bathrooms to face neighbors' windows or a busy street. If you don't want to get in awkward situations or make common floor plan mistakes, plan for this in advance.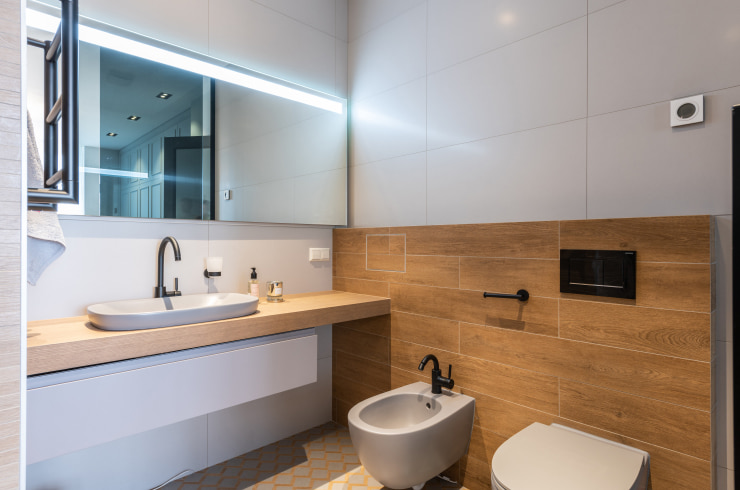 Careless Plumbing Planning
You should take into account that your house construction requires a sunken slab, pipes and other details to ensure the drainage systems function properly. When working on the floor plan, be sure to provide enough space for plumbing and pipes. Another thing to think about in advance is where you will put your kitchen appliances and connect the utilities, e.g., water for the kitchen sink and washing machine and electricity/gas for the stove.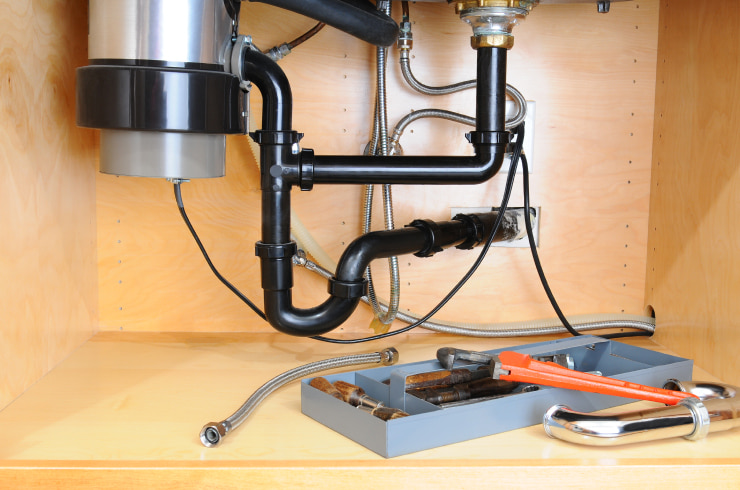 Not Including Guest Rooms
One day your relatives or friends will visit you, at the very least to attend your housewarming party. To ensure everyone's privacy is protected, guest rooms are more than desirable. At the same time, your goal is to prepare a clean and accurate plan. No matter how many rooms you need and can afford, try to avoid mazes and labyrinths.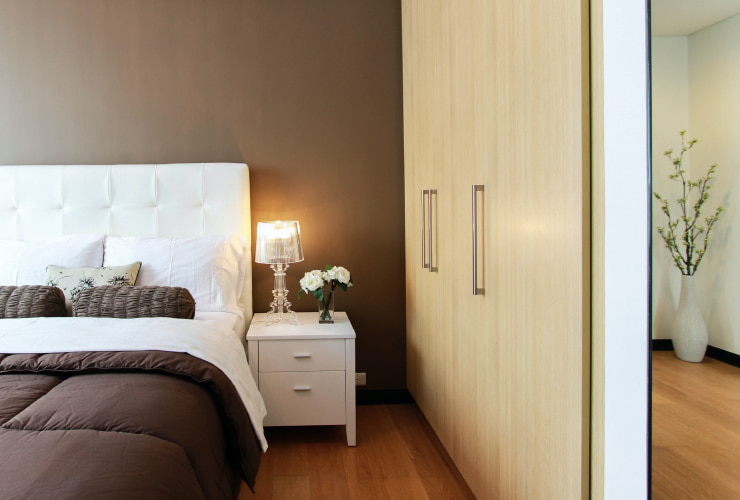 How to Make a Perfect Floor Plan?
A functional and efficient floor plan can't be created from scratch just randomly—preparation and research are a must. To simplify the challenge, it is highly suggested that you use the latest software technologies. With professional software, you will be able to enjoy an intuitive interface, customizable templates and built-in textures, objects and furniture to visualize your project flawlessly. Just say no to typical floor plan mistakes.
Learn More About Live Home 3D for:
Revised: May 2023