Wrong Colors
The paint shade you didn't check might look utterly off to you, despite how trendy and appealing it seems. With the help of Live Home 3D, you can check in advance how the wall color matches other objects of your interior, including furniture and light sources. You can also see how the color changes in realistic lighting at different times of the day by setting a certain daytime and geolocation in the app.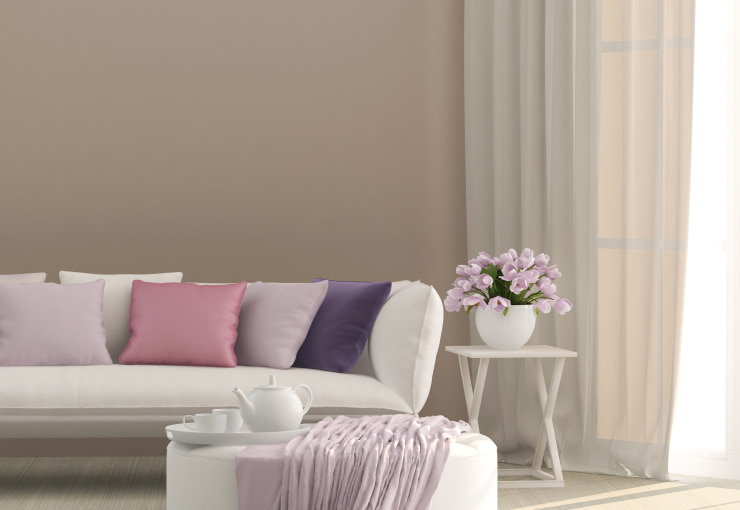 The palette of depressing tones is more surprising than you could have ever imagined. According to design experts, bright yellow and burnt umber can make people feel overwhelmed and even aggressive. Choosing black or gray doesn't necessarily lead to depression, but the incorrect use of these tones, especially when there are no light accents in the room, will negatively influence your mental health in the long run.
Bad Lighting
Making your room lighter will also contribute to its visual size, airiness and comfort. In several cases, the location and number of lamps, the presence of natural light sources in the design, etc., are commonly an afterthought. There is a huge difference between poor light profiles, well-balanced ones and areas with too much artificial light. If you consider the lighting of unique colors, this choice can be really tricky and cause eye pain, headache and several discomfort experiences, leading to anxiety.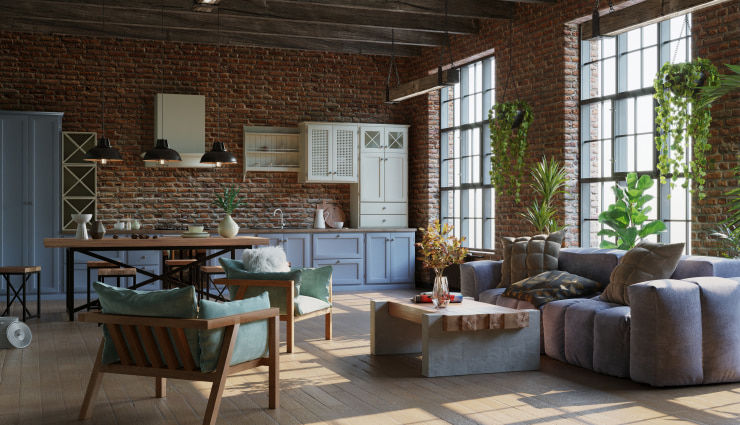 Cluttering
Keeping your house clutter-free is vital for your mental health. The process can go unnoticed for quite some time and lead to a huge accumulation of things, stored in a messy and disorganized way. It doesn't mean that minimalism is the only choice for optimum mental health. Sure, you should take into account your own preferences and control which items are actively used and which can be discarded. You will definitely feel better in a decluttered room—just check it out.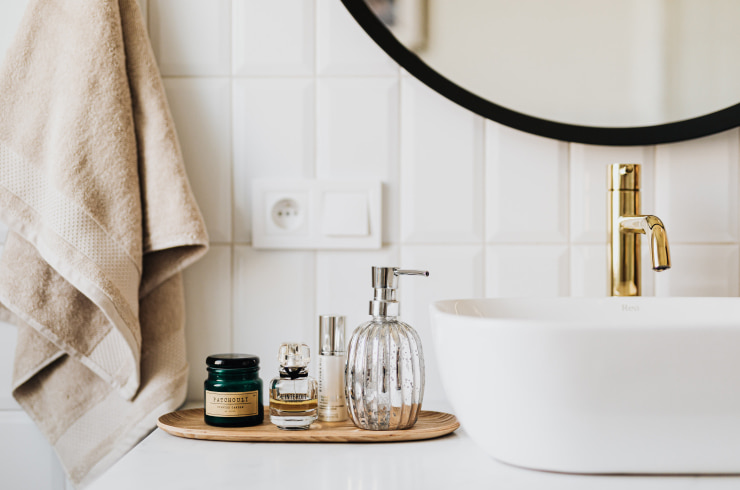 Choice of Textures and Materials
Budget shouldn't be the primary factor in house decorating purposes—that is a huge mistake. Enriching your living space with too much plastic, synthetic materials and non-pleasant textures (based on their aesthetics and touch experiences) might be cost-efficient, but will not help you create a comfortable living area. If you don't like what surrounds you, the negativity will only worsen in the long run, ruining your mood and well-being.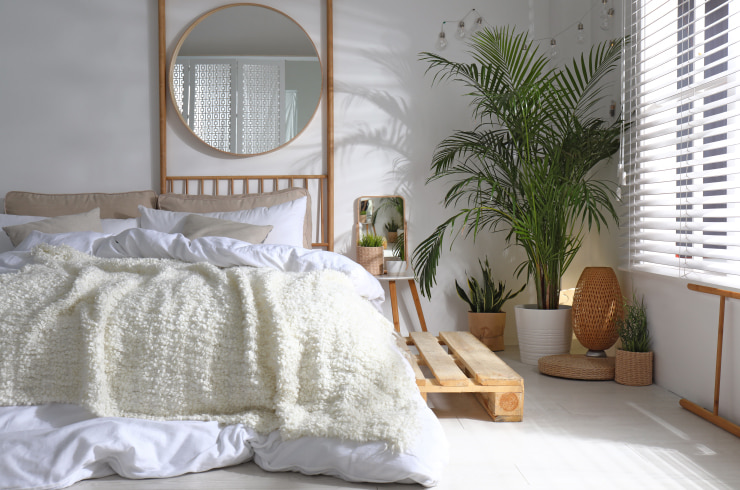 Furniture Errors
While it may seem appropriate to fill a tiny apartment with small furnishings, doing so can cause clutter. Being in a room that feels like a maze because it lacks walking space can definitely make you feel more frustrated and upset. The solution is simple—try moving the furnishings to make sure there is enough distance among the various furniture pieces. Also, avoid placing them flush against the walls. Contrary to popular belief, such a layout doesn't actually make the room seem bigger, but has the opposite effect.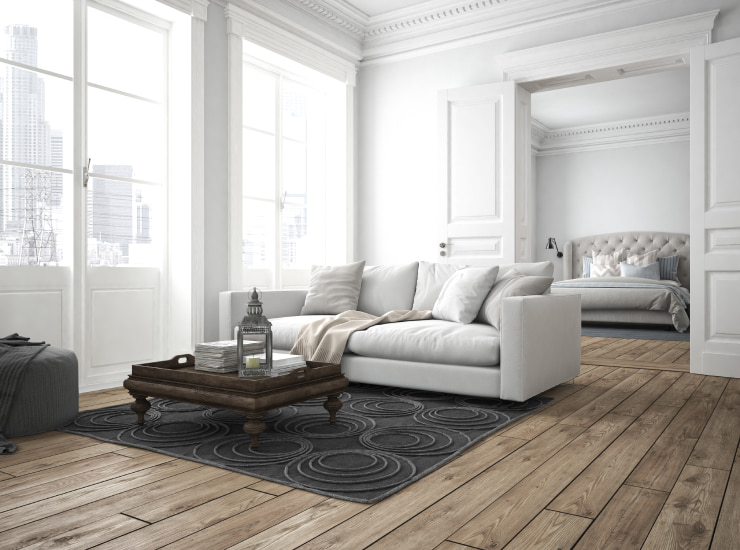 Sharp Edges
Another important thing to keep in mind is that sharp edges are not positively perceived by our brains, as we subconsciously associate them with danger. Being surrounded by a plenitude of furniture or decor with sharp edges can make you more stressed out and anxious. To avoid that, give preference to items with softer edges—curvy furnishing will make your home design look more eye-pleasing and won't affect your mental health in a negative way.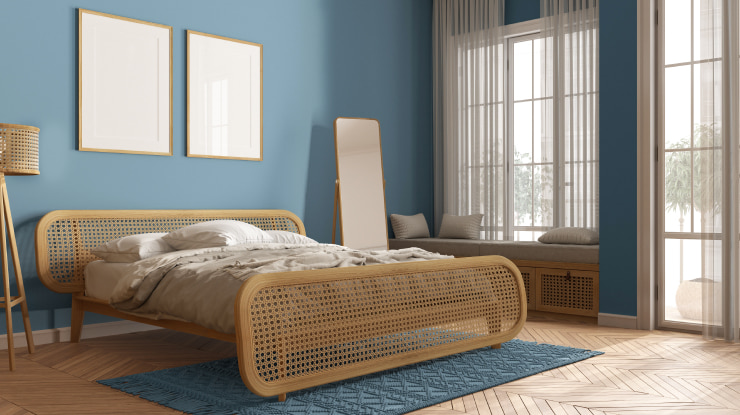 Dull Spaces
It's simple to become fixated on a particular style and finish, primarily if one pattern has attracted your attention. But, if you concentrate too much on one thing, the space may appear dull and unoriginal. Lacking variation, monochromatic schemes or overly plain textures that are all the same might become tedious. Introducing a piece of artwork depicting beautiful landscapes or a live plant to your decor can help change this. Not only will those elements of nature diversify the design, but bringing the outdoors in can also make you feel less anxious and more relaxed.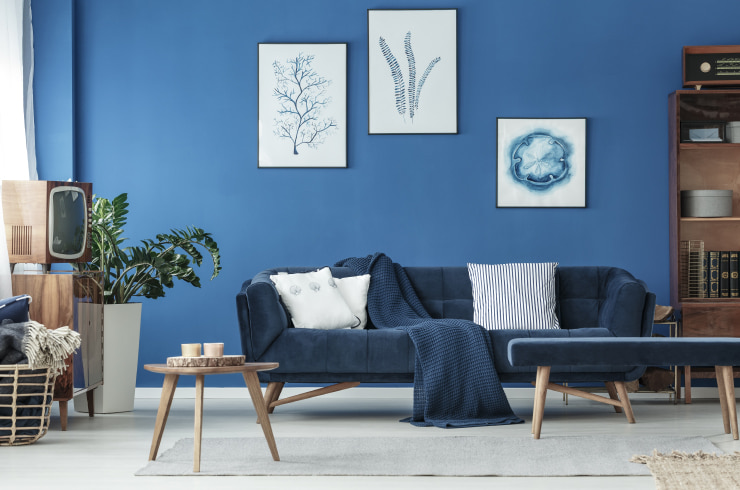 Wrap It Up
Details matter, so your home decorating has to be well thought out before you actually spend a penny on a beautiful greenery frame or other appealing elements of interior design. Whether you prefer programs like Live Home 3D to double-check the layout accuracy or rely on your sense of taste and intuition, make sure to avoid the above-mentioned mistakes to preserve your well-being and spend time comfortably and enjoyably in the comfort of your home.
Learn More About Live Home 3D for:
Revised: May 2023